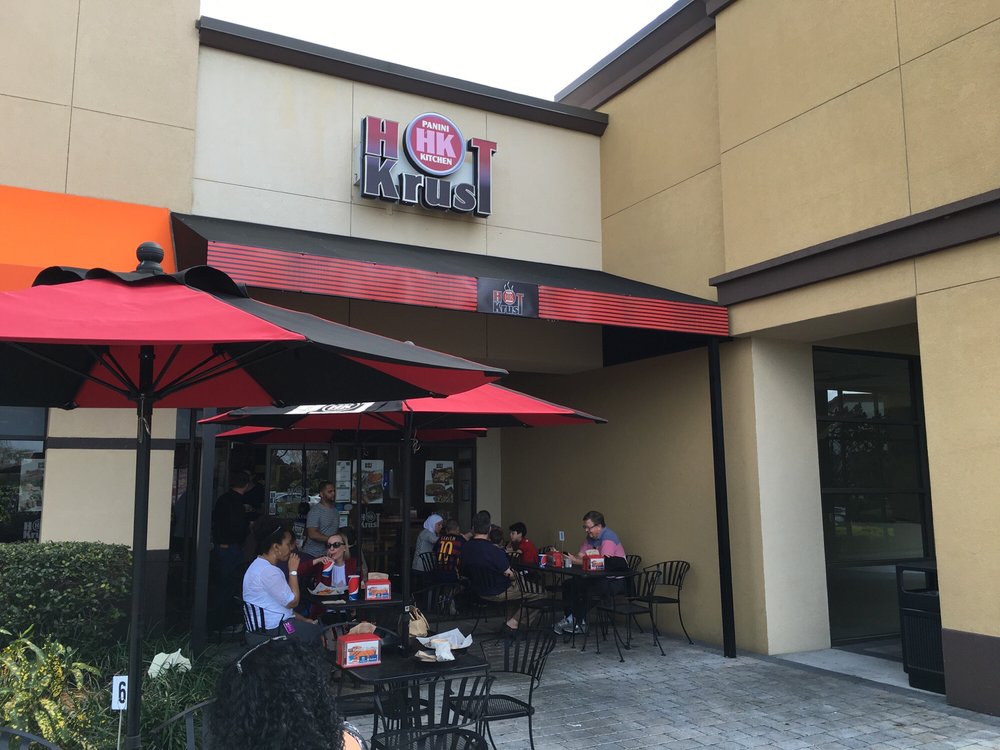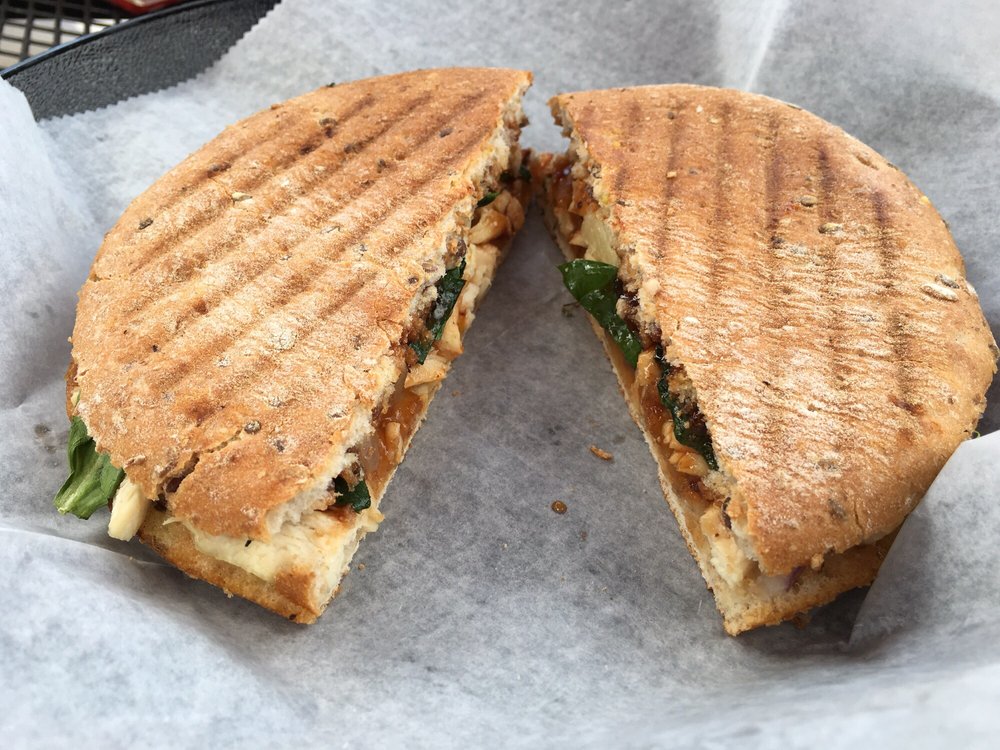 **** (4 stars)
Hot Krust serves a sandwich that's a bit different than anything else in town. Technically, it's a panini, since it's pressed between flat hot plates. But unlike other paninis, it's on a sort of crusty hamburger bun rather than sliced bread. The result is that there's a… well, hot crust on the outside. Since I like crusty bread, this suits me well. In fact, my favorite item here is a hamburger rather than a sandwich. The meat is good quality, and I particularly liked the barbecue sauce used on one version.
Other options are philly cheesesteak type beef, chicken and tuna. There are about a dozen offerings, but they are essentially all the same sandwich with slightly different ingredients. You also have your choice between white and multi grain buns.
The sandwiches are HUGE, so you may want to share. They are available in combos (if you're really hungry) that include a drink, waffle fries (sweet or regular), chips or soup. I'm not much of a soup person, but the tomato soup I tried was the best thing they served, velvety and full of great flavors. Combo pricing is around $10, very reasonable for the huge amount of food.
There are also a nice variety of salads that I didn't get to try. In addition to soft drinks they offer some interesting beers and wine.
Hot Krust is hampered by the same poor location as its predecessor, a NY bakery. The spot is between Whole Foods and Pei Wei, on a blind curve with no curb parking, set back fifteen feet from the surrounding buildings, making the already fairly illegible sign nearly invisible. But there's plenty of parking in the Whole Foods lot.
The owner and staff are very friendly, and there is both indoor and very pleasant outdoor seating. If you're in the mood for a sandwich with a different twist I recommend it.
Hot Krust Panini Kitchen
8015 Turkey Lake Rd
Orlando, FL 32819
(407) 355-7768
http://www.yelp.com/biz/hot-krust-panini-kitchen-orlando