5 Stars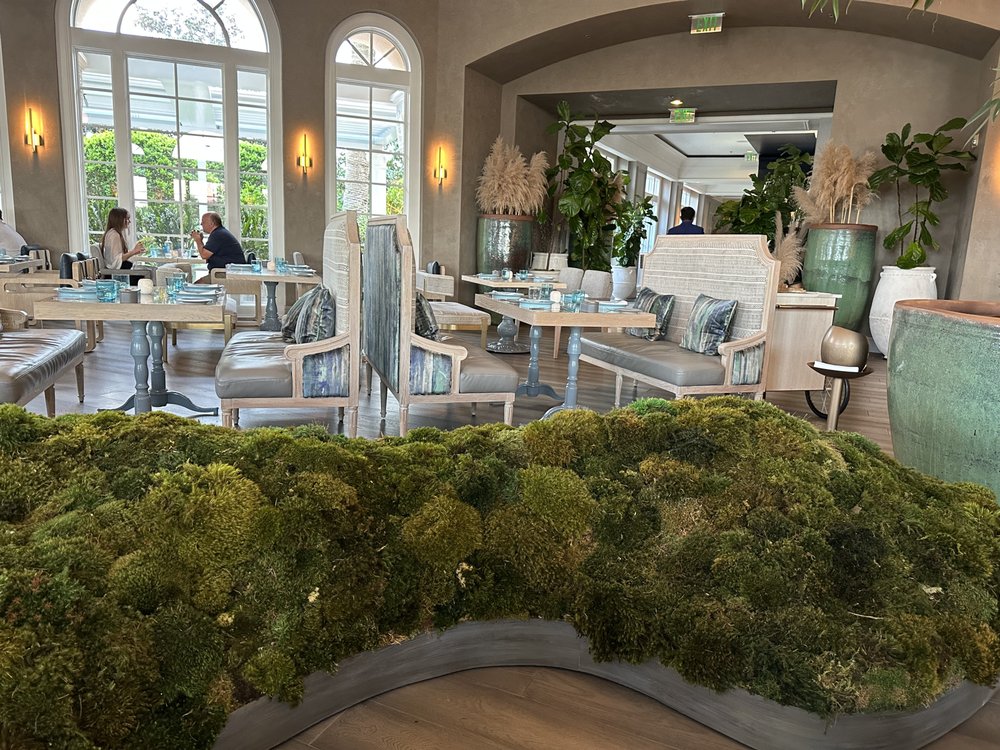 I think a lot of us in Orlando were stunned when the first Michelin awards came out, and the stars went to two sushi counters and two hotel steak houses. This is the last of the four I have dined at, and it is the first one I think is close to a Michelin star. I started out skeptical, but the food won me over.
The room is similar to when it was Norman's and is still challenged by the domed ceiling that reflects and concentrates all the noise, despite the weird grassy mound in the middle of the space. Noise level was fine the weeknight we were there, but the restaurant was only about 25% occupied.
The menu presents a bit of sticker shock, but when you realize most of the steaks are big enough to share, it's actually reasonable for a Ritz Carlton dining room.
We started with oysters for half our party and hamachi crudos for the other half. The oysters were excellent, but the hamachi crude was stunning. This dish, which has become a bit of a staple in high-end Orlando restaurants, was easily the best I've had, combining caviar and spice in a glorious way, and the serving was generous enough to be satisfying.
For entrees I shared a ribeye, and it was also wonderful. A Japanese guest in our party said it was the best beef she had ever tasted, and she is used to having Wagu. I agree, it was the perfect balance of tender, fatty, charred and juicy. Others in our party had the scallops and the gnocchi, and thought they were excellent. Shout out to the best steakhouse spinach ever, elevated by cream and kimchi!
Desserts were beautiful, but perhaps not at the level of the rest of the meal–beautiful but not remarkable. But the starting fruit juice amuse bouche, intermezzo sorbet, and mignardises served at the end of the meal were all terrific.
Service was very good, including the wine service. I took a couple of rare old bottles, and the staff seemed genuinely grateful to have the opportunity to experience them. $50 corkage per bottle is fine for a restaurant at this level that provides such excellent glassware and service.
We were graciously thanked on our way out, and I found myself already anticipating my next visit. It's fun to be pleasantly surprised.