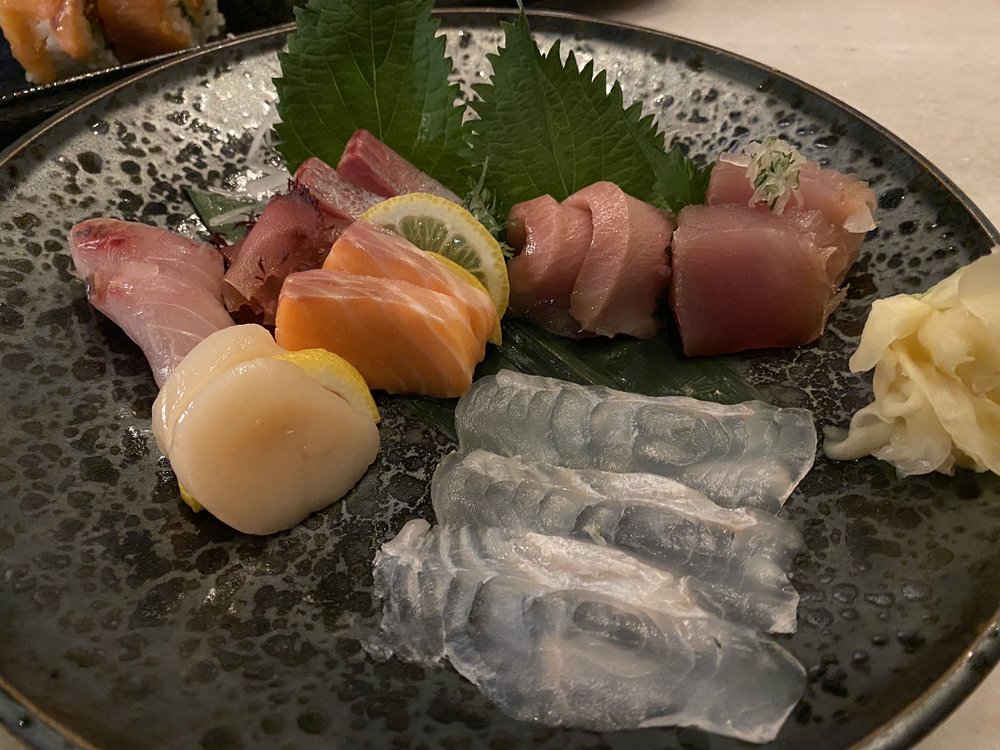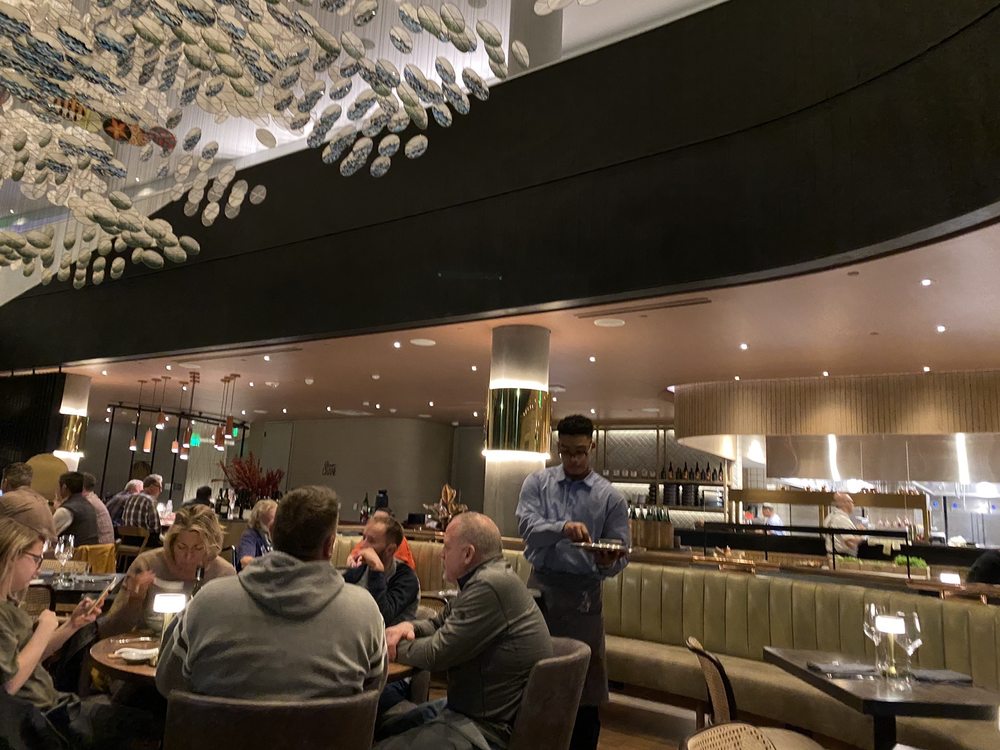 ***** (5 stars)
Located in the Grand Hyatt at SFO, Quail and Crane is a dramatic two story space that offers a nice selection of sushi and Asian inspired hot dishes.

The sushi quality was excellent. We also tried the mussels, a generous serving in a lemon grass broth, accompanied by grilled sour dough.

Service was friendly, and pricing was reasonable given the upscale location. There's a great view of the International terminal gates and taxi way across the street.
Quail and Crane
55 S McDonnell Rd
San Francisco, CA
94128
(650) 452-1234
https://www.yelp.com/biz/quail-and-crane-san-francisco