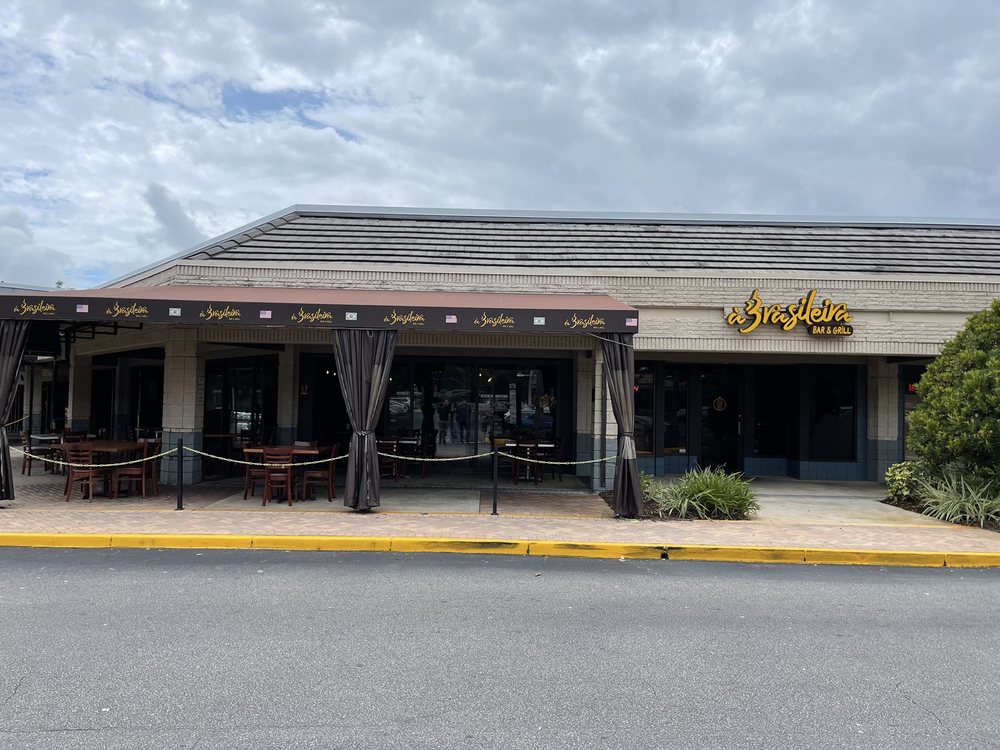 **** (4 stars)
This is in the large space that used to be Crafted, a sports bar with a giant central bar and very spacious patio seating.
The space is largely unchanged, but now the menu is Brazilian. There are a few lunch-priced items on the menu, but I really wanted to try the Moquequinha Capixaba de Camarao, even though it was $25. I must say that it was worth it. The metal bowl was served literally boiling hot, and was filled with shrimp–probably close to a pound, I would guess.
My companions also liked their food: a veggie burger, and a sandwich.
Service was pleasant. The kitchen is not terribly speedy, even though there weren't many lunch customers, so don't go in a hurry.
A Brasileira Bar & Grill
2417 S Hiawassee Rd
Orlando, FL 32835