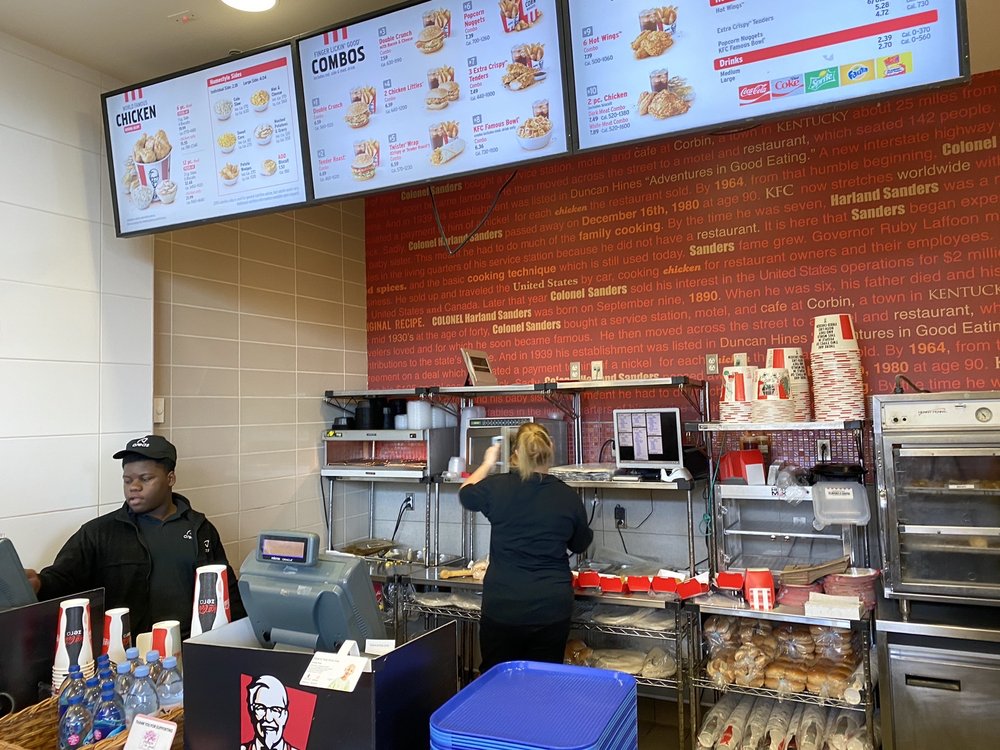 * (1 stars)
KFC food is tasty and usually good for a solid three stars, as it was here. But this place wins the award for most inefficient KFC in the world. The staff were sleep walking, and obviously would rather have been anywhere else.

Here's how they set the record:

People in line: 10
Minutes to order: 30
Minutes to fill order: 30

Someone contact Guinness!
KFC
Mile Marker 184Fort Drum Service Plaza
Okeechobee, FL
34972
(863) 216-5743
https://www.yelp.com/biz/kfc-okeechobee-2