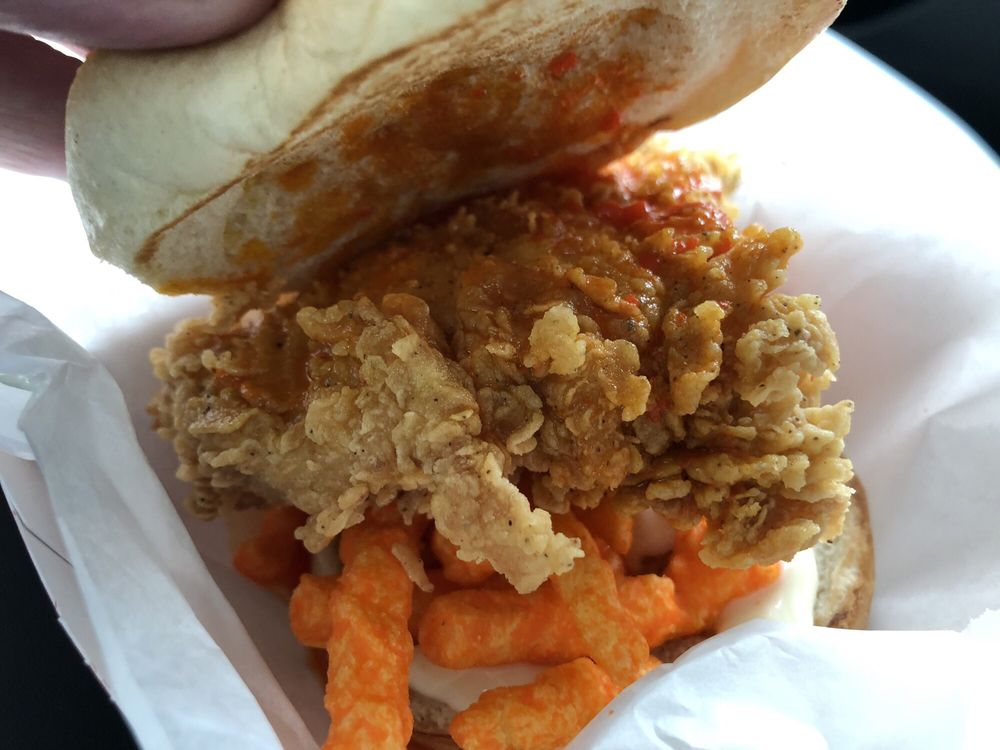 *** (3 stars)
This is mainly a review of the Cheetos chicken sandwich.

I've always been a fan of KFC original recipe chicken; I find the crispy version flavorless. I usually don't order sandwiches, because I associate them with the awful ones served at Chick-fil-A. But I do like to put potato chips into any sandwich, and I like Cheetos. So…

Of course I had to try this new item at KFC, and I really liked it. The chicken is moist and flavorful with a nice crunchy coating, and the Cheetos add even more crunch. Mayo gives it a creamy consistency, and there is an orange sauce that might be intended to be hot sauce, but I would have liked to be spicier.

Overall I enjoyed the sandwich and would have it again.

As for the location, it was difficult for the person taking orders from the drive-through to get the order correct, even after they repeated it correctly, and then I ended up with the wrong soda, so I would rate the service as below average.
KFC
5173 Kirkman Road
Orlando, FL
32819
(407) 351-8669
https://www.yelp.com/biz/kfc-orlando-10