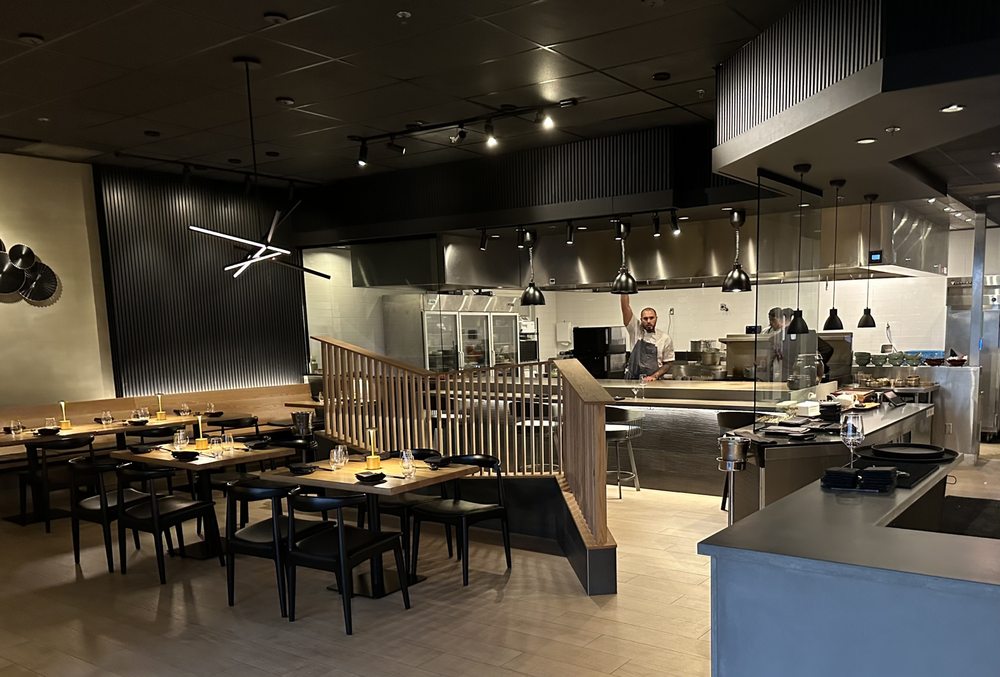 ***** (5 stars)
There is no question in my mind as to what the best restaurant in Orlando is. This is it. While Orlando received four Michelin-starred restaurants last year, they were very odd choices. I have no doubt that Doshi is better than all of them, and expect it to receive its acknowledgment soon.
There are two ways to enjoy this restaurant: ala cart table dining, or at the six-seat chef's counter. We chose the latter, and it is definitely the way to go. The experience is individually curated and largely prepared by Chef Mike, while the other chefs tend to the rest of the room.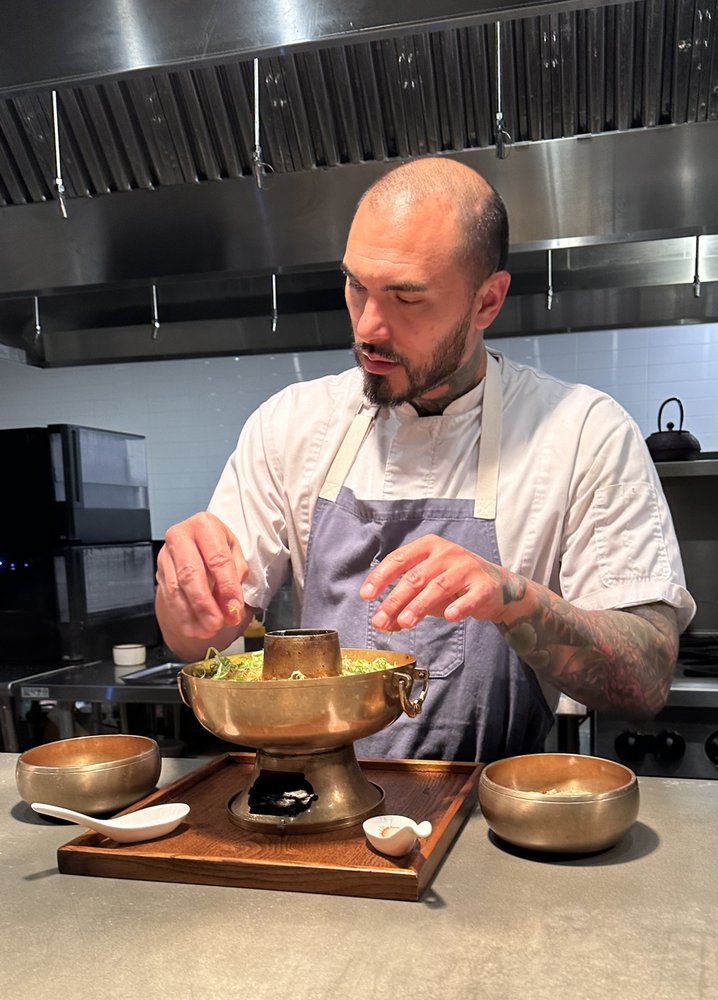 Chef Mike fills you in on the Korean history behind each of his dishes. The menu is inspired by the food a king would have eaten 500 years ago. To describe the menu as Korean is to completely undersell it, though, as each dish incorporates modern refinements, techniques, and sourcing.
The ten tasting menu courses included fifteen dishes, and absolutely every one of them was outstanding. My favorites were: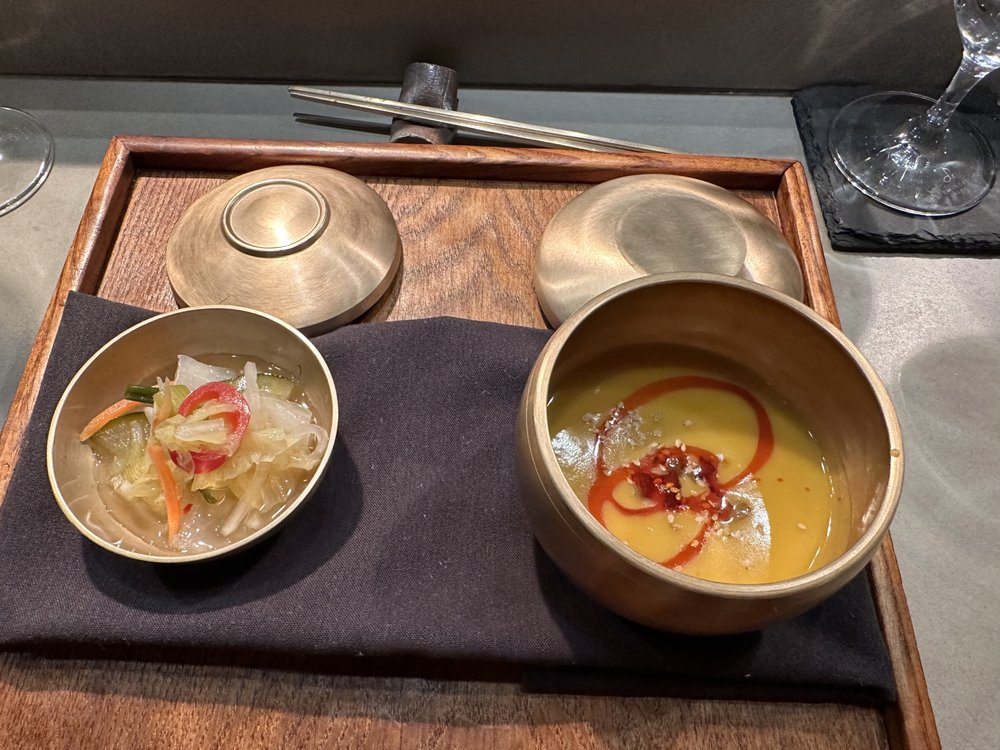 – The incredibly complex, savory, and somewhat spiced "porridge," which was more like a chowder with tender mini rice cakes.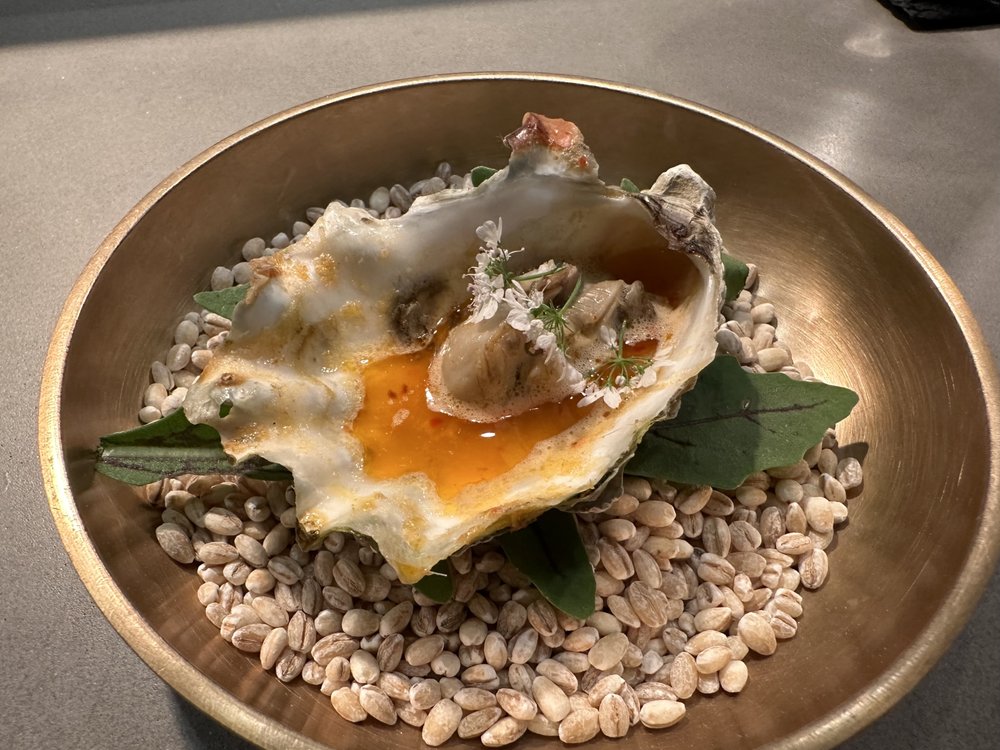 – The delightful oyster preparation, which was lightly cooked to bring out the flavor of the oyster, yet still fresh and citrusy with yuzu and cilantro blossom, as you would expect in a raw oyster course.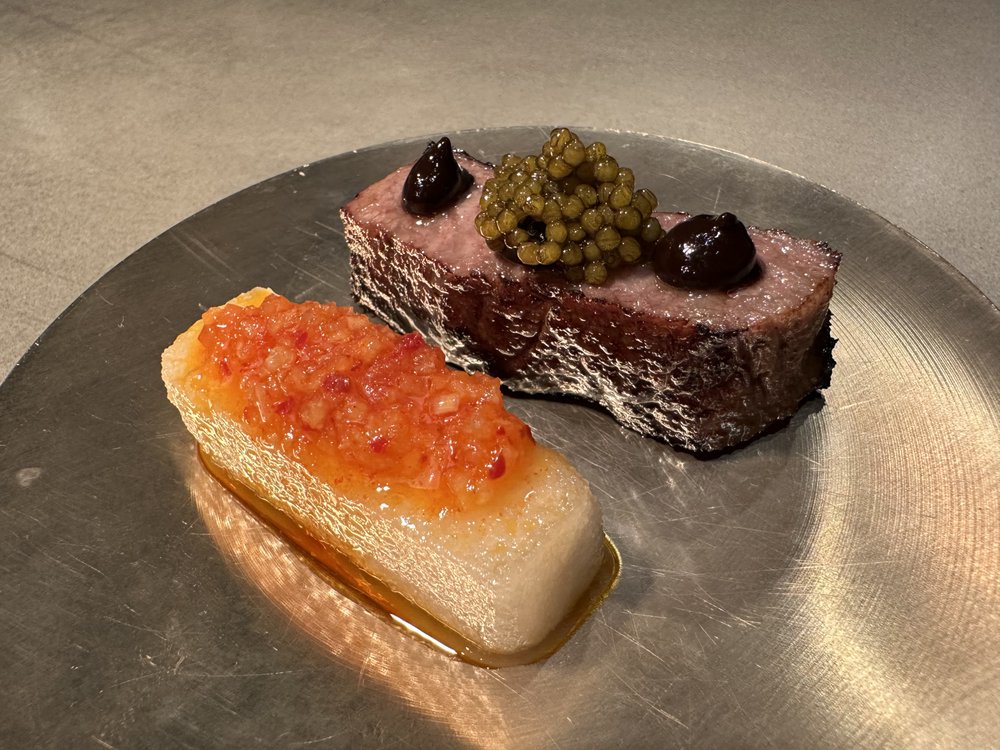 – The A5 Wagyu, which was the single best thing I have put in my mouth during forty years in Orlando. For the past decade we've all had lightly seared Wagyu with nothing done to it to interfere with the delicate fatty flavor of the meat. But what if you lightly marinated it, seared it, and served it with a smear of black garlic and top-grade caviar? The flavor absolutely explodes in your mouth, creating something wholly new, and far surpassing the individual ingredients. Alternate that with bites of acidic Asian pear and you have a dish worthy of the best three-star Michelin restaurants I've been to. Congratulations to Chef Mike for daring to create this out-of-the-box dish.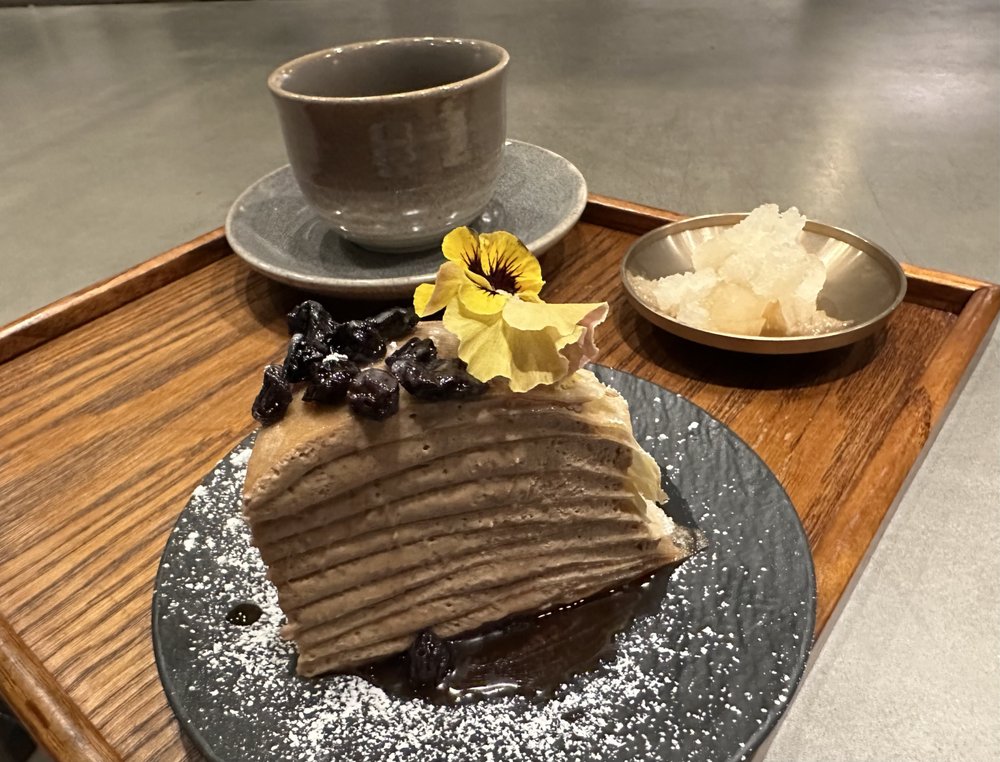 – I also need to give a nod to the dessert, which is hard to describe. Think of a tiramisu, but one made of many layers of crepes so thin and tender they become a single sort of coffee-flavored mousse. Another amazingly creative dish.
You will not leave hungry, that's for sure. Fortunately they are happy to pack the final savory course, a royal hot pot, for you to enjoy the next day.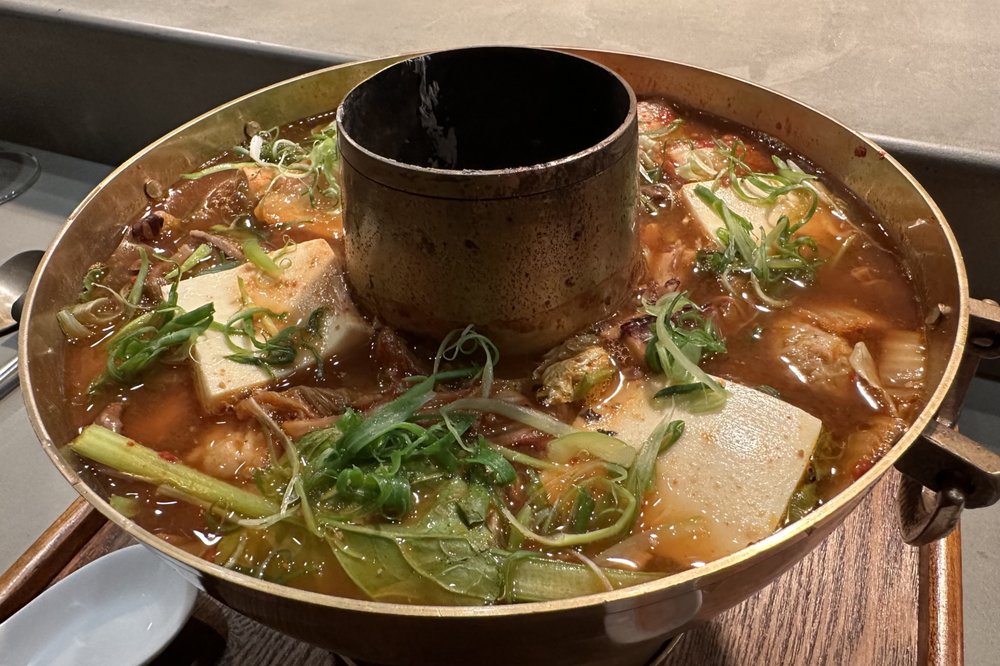 The wine service, provided by host Austin, is impeccable, and an interesting flight of wine pairings is offered, although there is also corkage available if you wish to bring your own wines. We did both.
The atmosphere is perfect. Low lighting in the stylish dining area, and a livelier counter experience for the tasting menu. As with the best high-end restaurants, the kitchen is organized and professional, so intimate conversation is easy, even at the counter.
Again, I cannot stress enough how far above the other restaurants in town Doshi is hitting. I am already anticipating our next visit.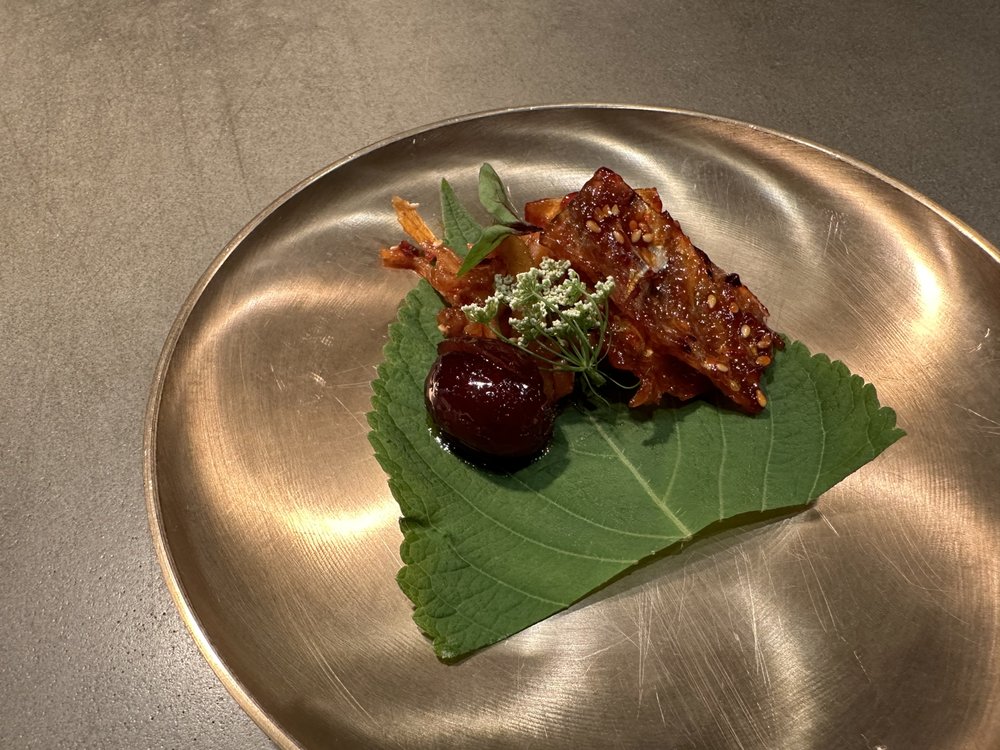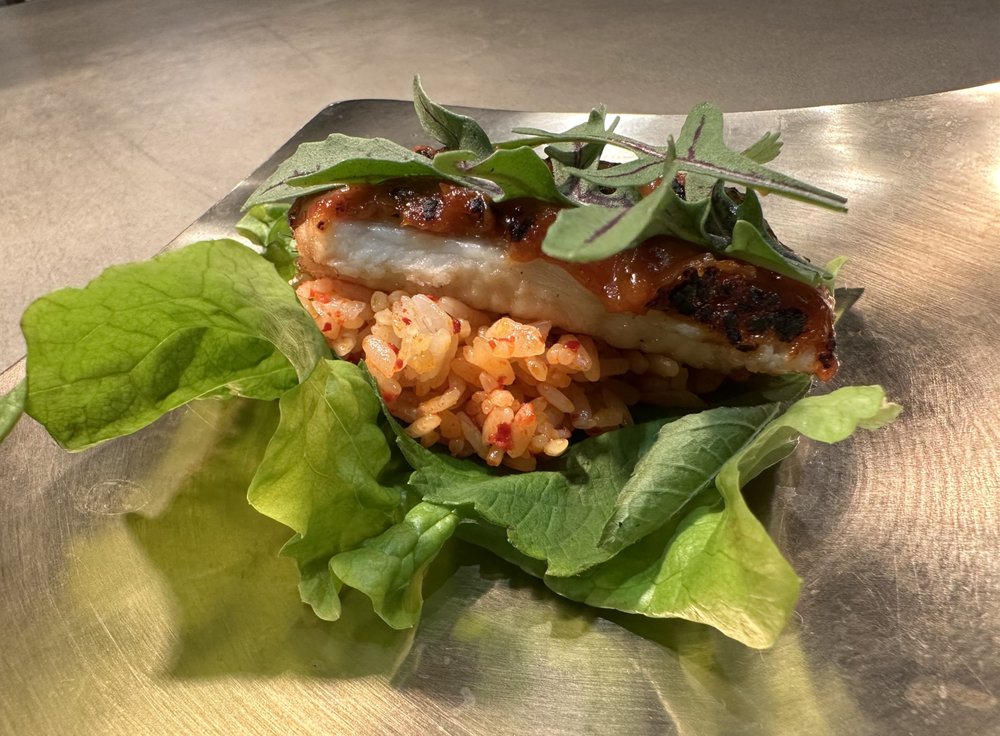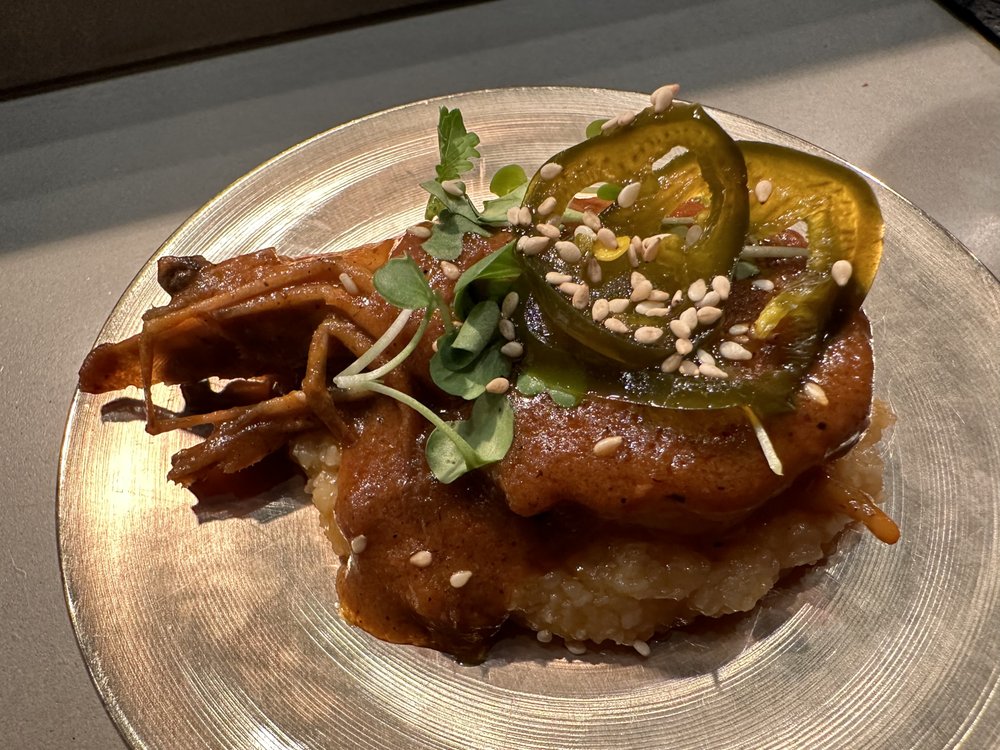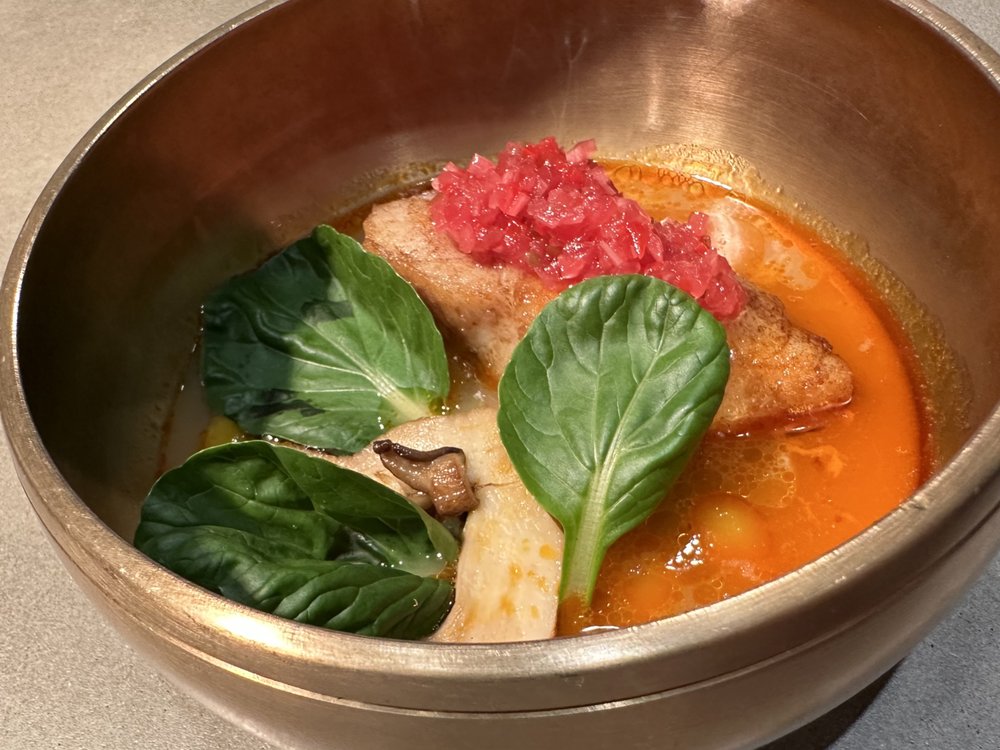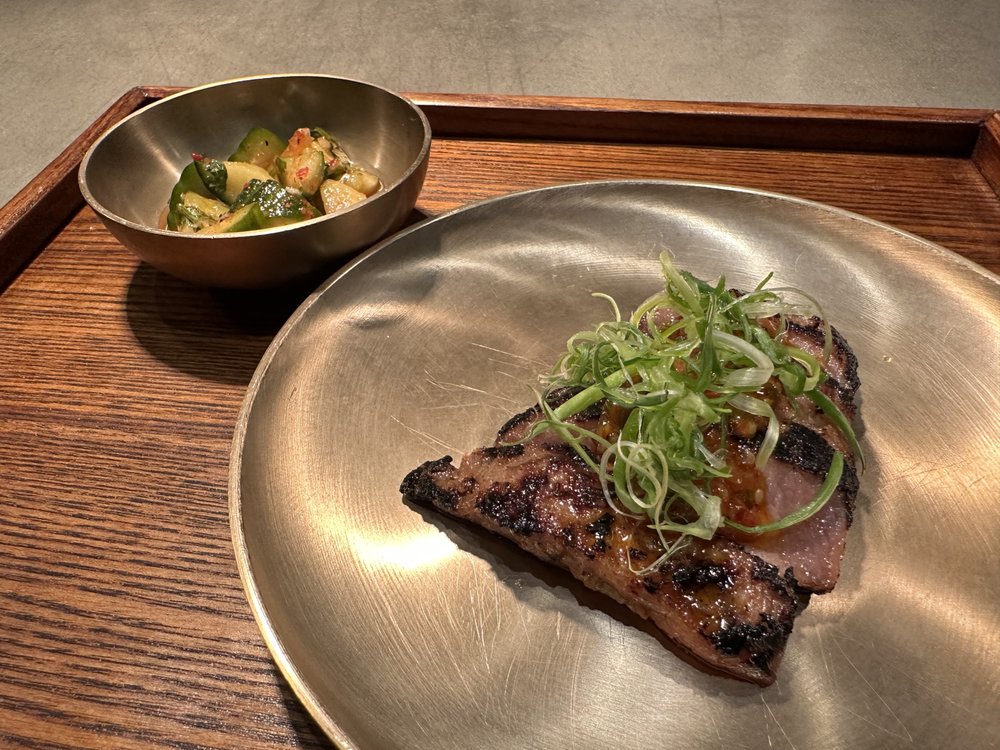 Doshi
1040 N Orlando Ave
Winter Park, FL 32789