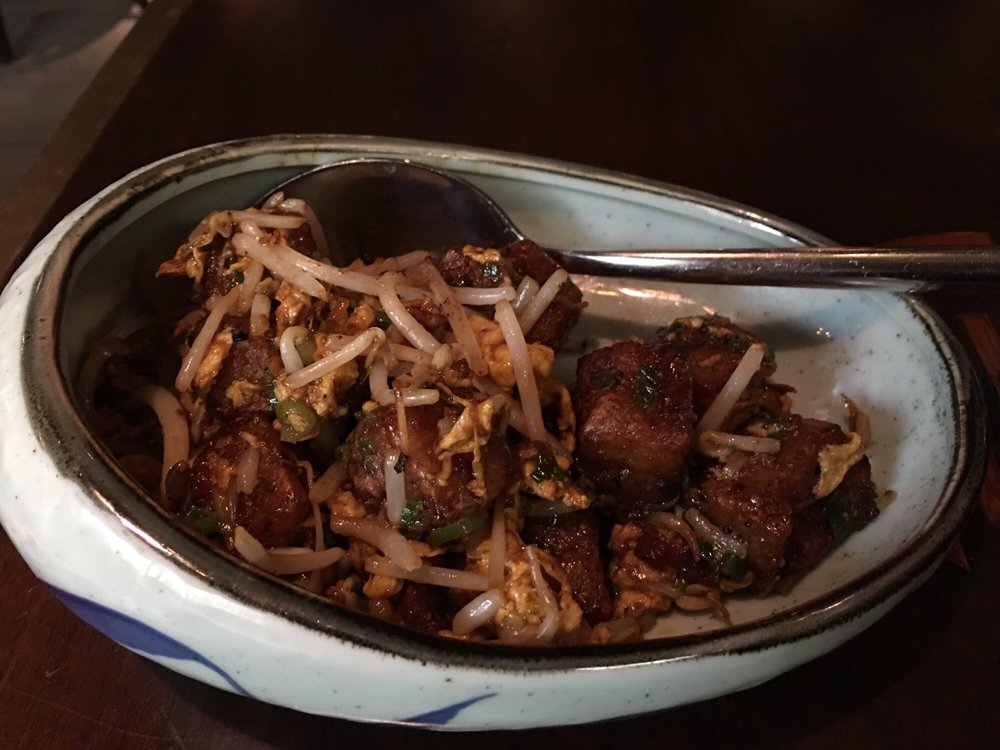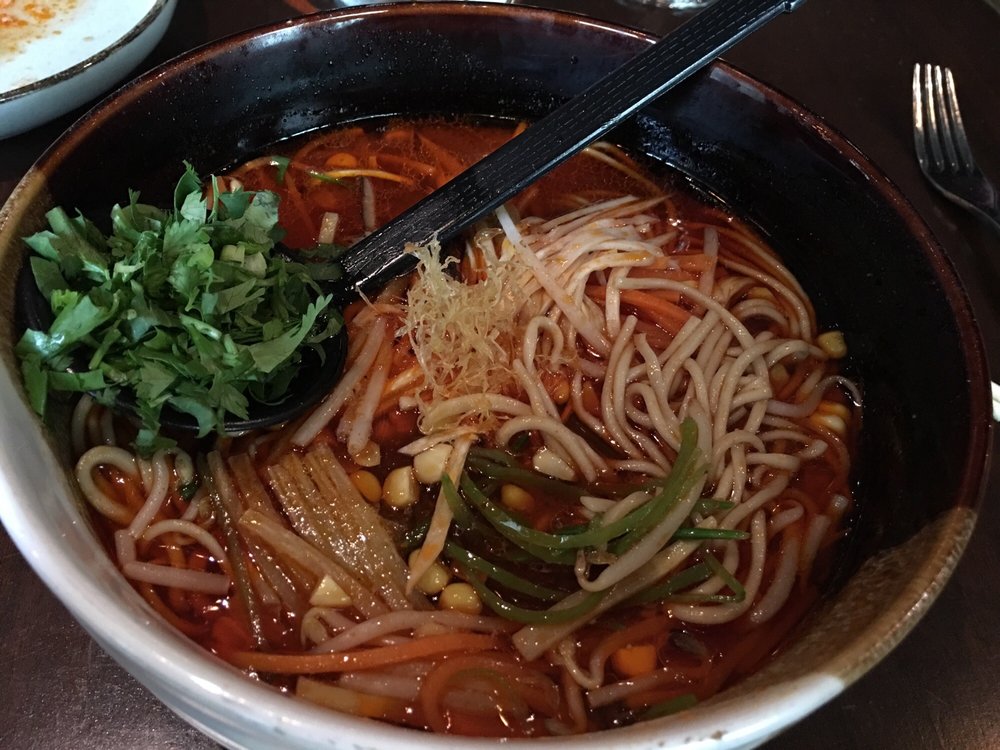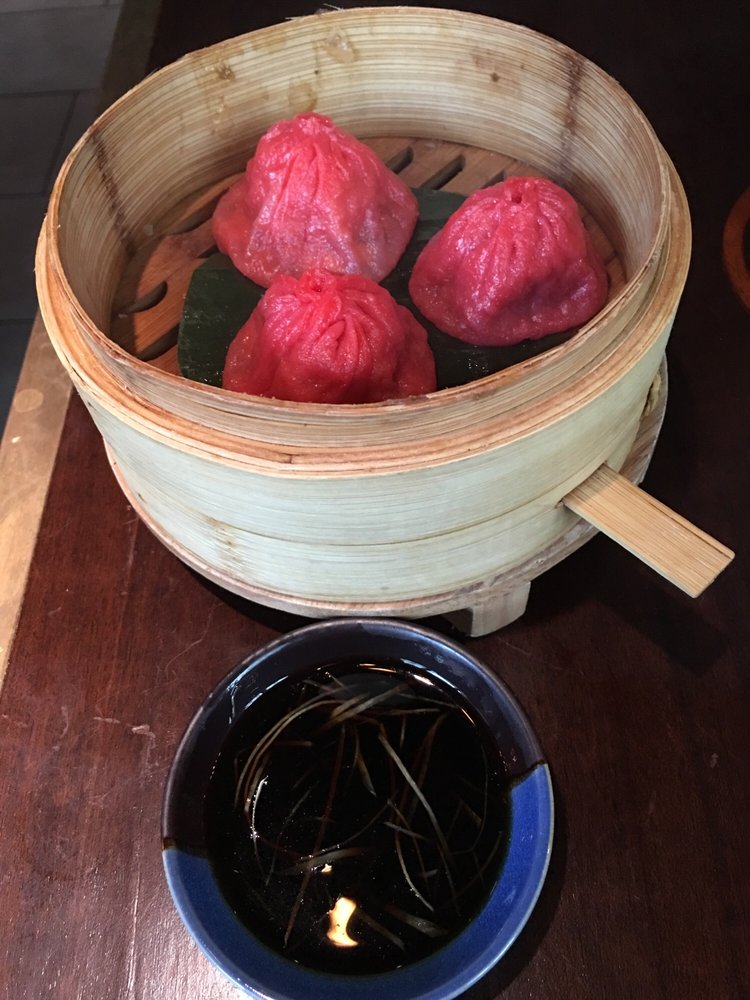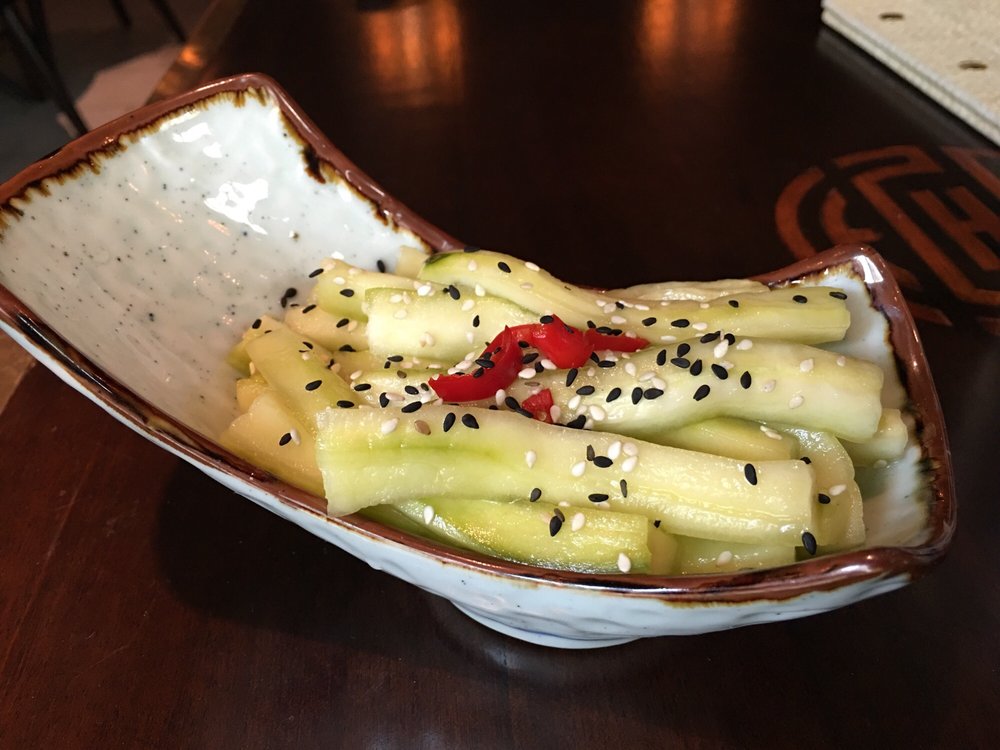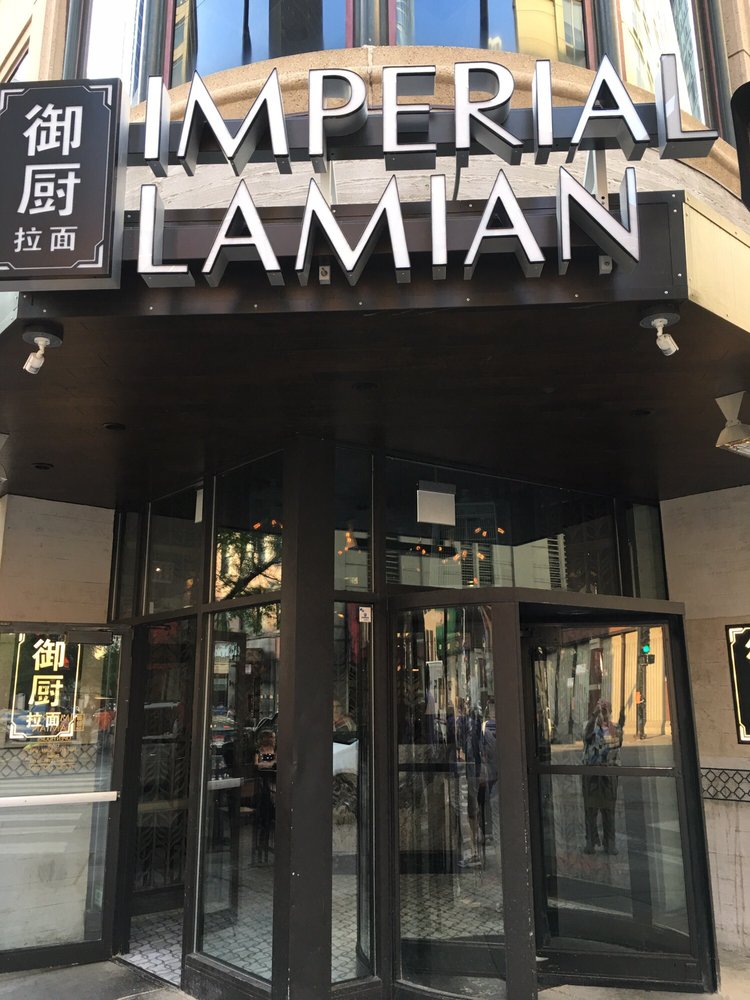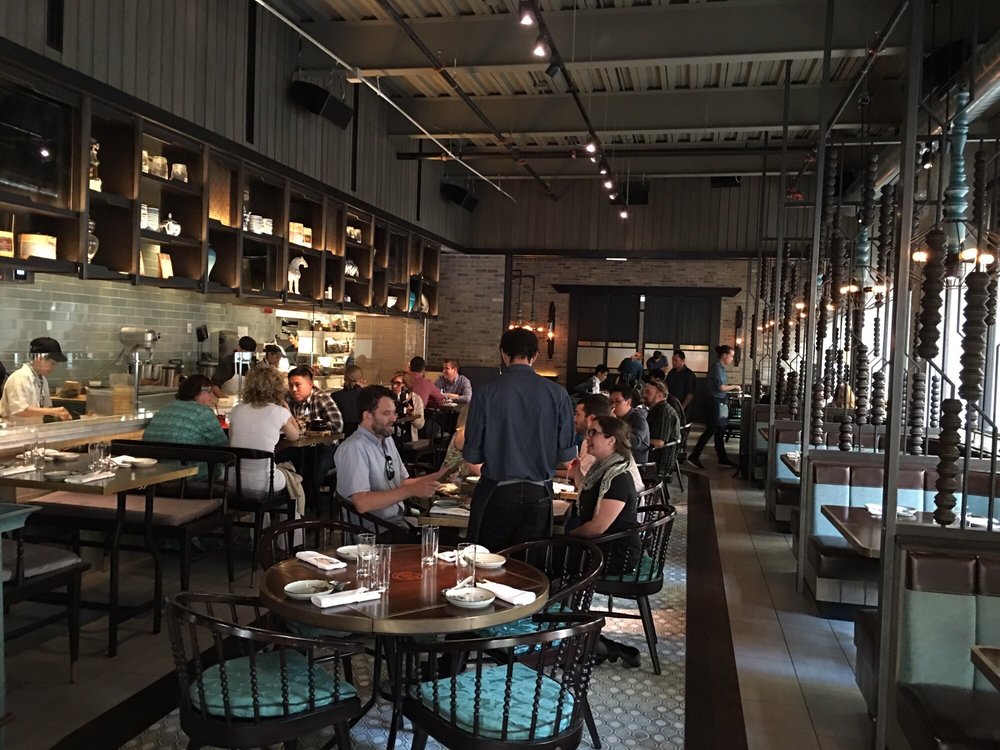 **** (4 stars)
I'll confess that my "advance team" — okay, my daughter — told me what to order here, because she'd made a couple of prior visits and had some favorites. That may be why everything I had was fantastic, or nearly so. I can't vouch for the rest, but here are the things I tried:
Chinese Pickles were strips of cucumber marinated in rice wine vinegar with just the right touch of red peppers. Really excellent.
Spicy Szechuan Soup dumplings were good, which is high praise, since I'm not really a dumpling fan. The best strategy here is to put the whole thing in your mouth, because otherwise that soup is not going to end up there.
Seared Turnip dim sum took a long time to prepare, and was almost wonderful. I loved the sprouts and seasonings on it, but the surfaces needed a bit more sear. I can see where if the was perfectly prepared and immediately consumed it could be amazing.
Lamian Mixed Mushroom Noodles were my favorite. This is a complete meal in a bowl, and the complex flavors melded wonderfully. I liked the tender noodles, crunchy vegetables, and the spoonful of cilantro on top lets you add a pinch to each bite.
Crispy shrimp had a nice wasabi cream drizzle, but they were the only dish that had the traditional Chinese oily heaviness to them.
The stunner on a second visit was the Jasmine Tea Smoked Ribs. These fall-off-the-bone pork ribs were literally the best barbecue I have ever had.
There are a lot of nice wines by the glass, and I also really liked their amaro-based version of a mule. On a second visit there was a very interesting tasting flight of rose wines that went well with the food.
The main room by the bar can be quite loud. It's a bit quieter in the next room down. I was slightly disappointed in the decor, not because it isn't nice, but because it wasn't nearly as breathtaking as the photo they use online. In fact, I'm not sure what that's a photo of!
Service was extremely friendly and attentive. I look forward to returning and discovering some of the other dishes on this very interesting menu.
Imperial Lamian
6 W Hubbard St
Chicago, IL 60654
(312) 595-9440
http://www.yelp.com/biz/imperial-lamian-chicago