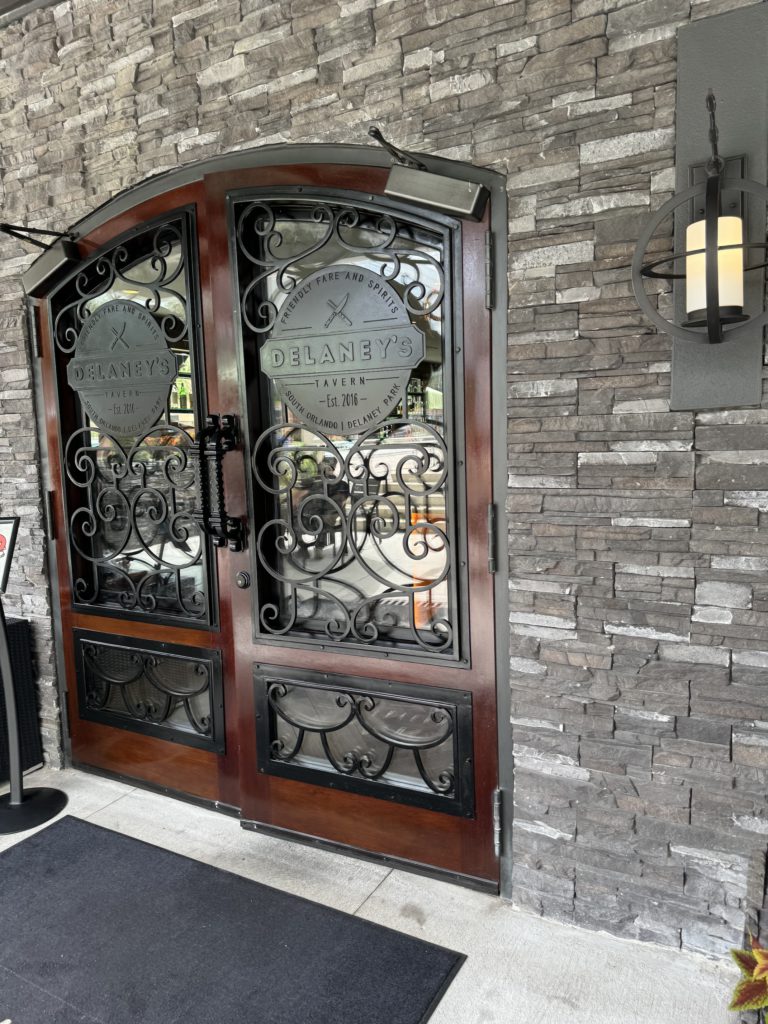 Somehow I'd never made it to Delaney's Tavern. I really liked the place and wish we'd tried it sooner. It's now incorporated into a hotel across from the hospital. Parking is available in the structure behind it; just be sure to get a paper slip from your server so you can get out of the garage.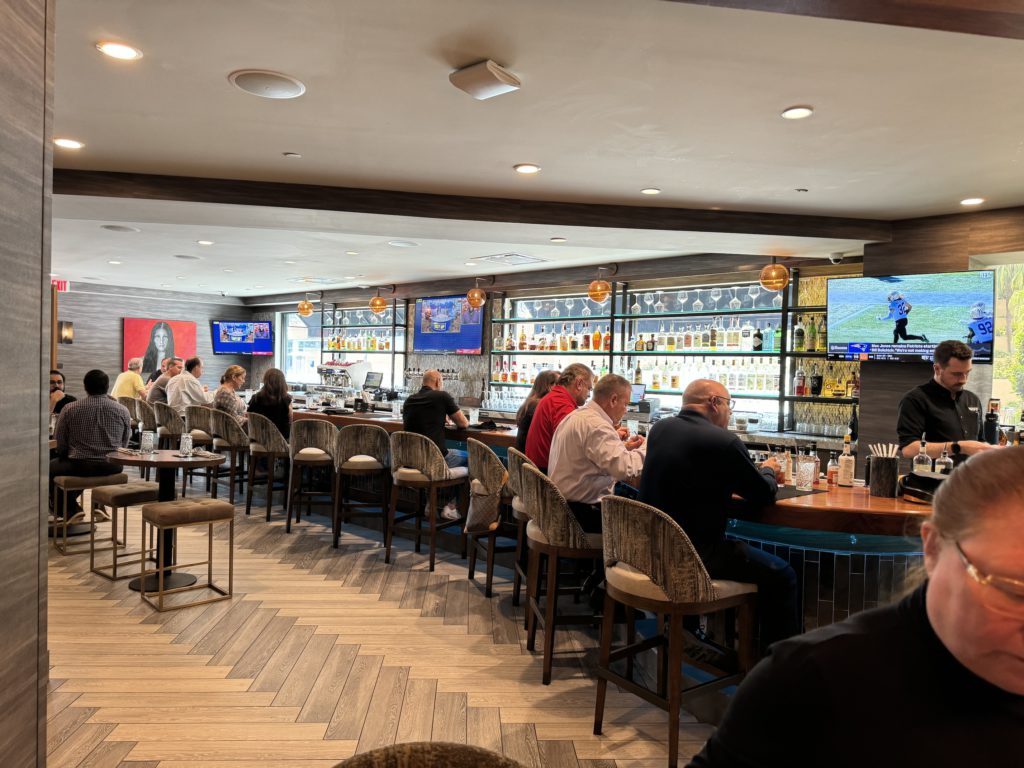 The menu offers the kind of eclectic dishes I'd put on the menu if I owned a restaurant. We started with both the crab beignets and the arancini. Both were good; I'd definitely have the crab again. It's pretty large, so one app would have been enough for the two of us.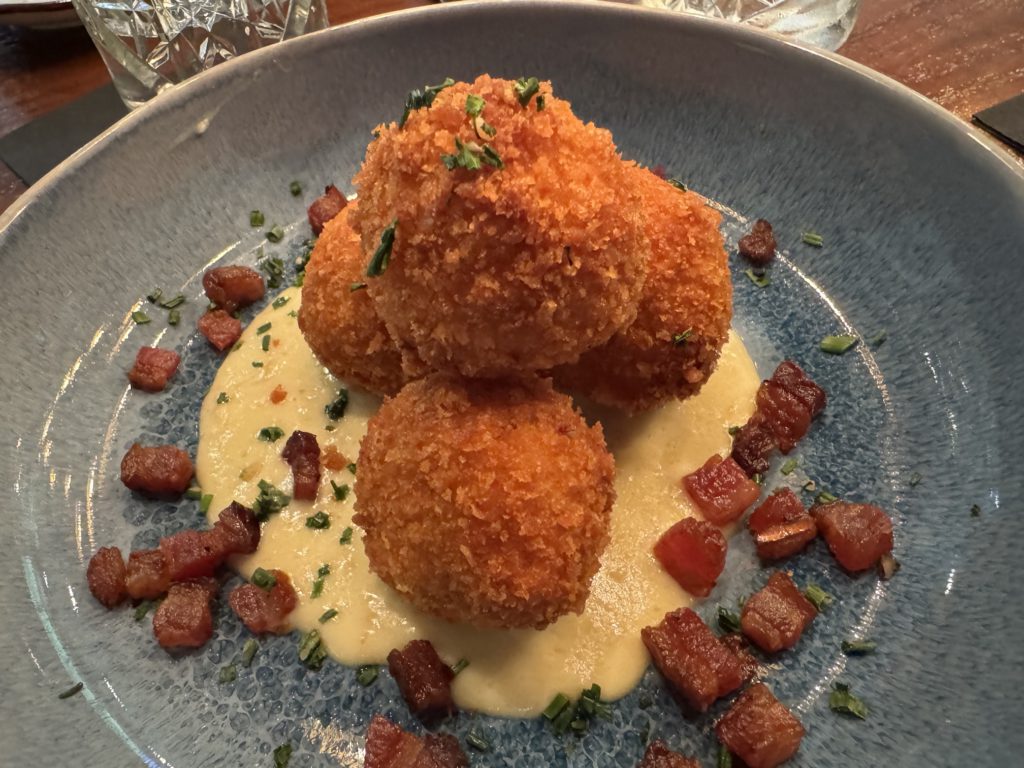 My French dip was very good. I liked that the dipping sauce wasn't overly salted as it sometimes is. The accompanying potato wedges had a nice parmesan crust.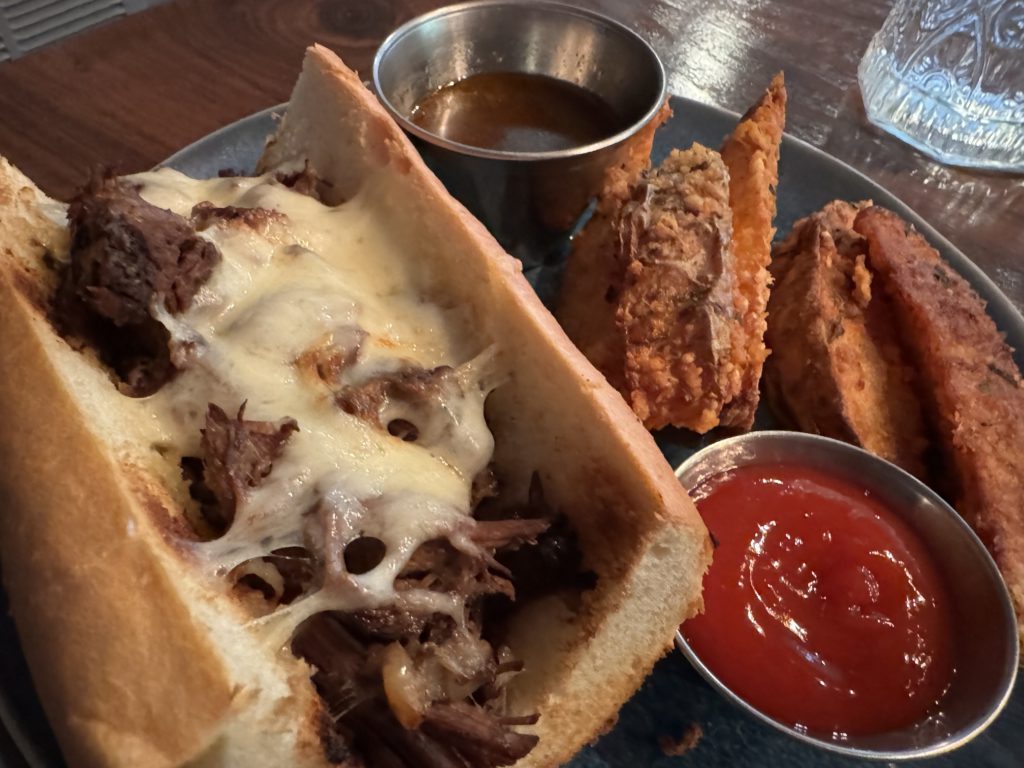 Service was friendly and well-paced.