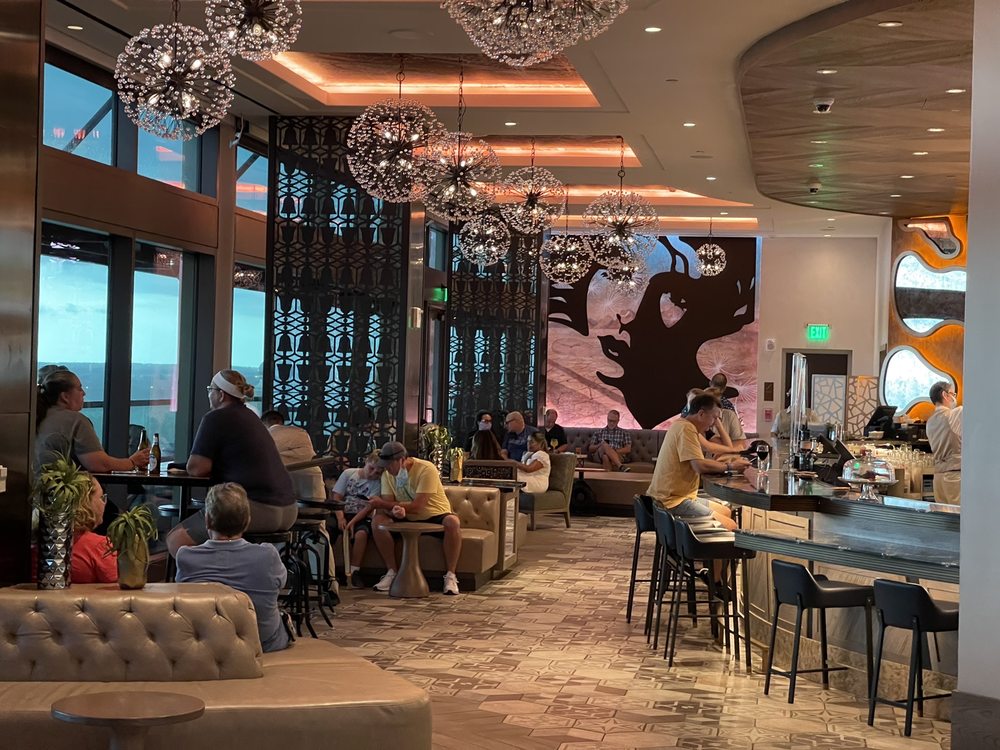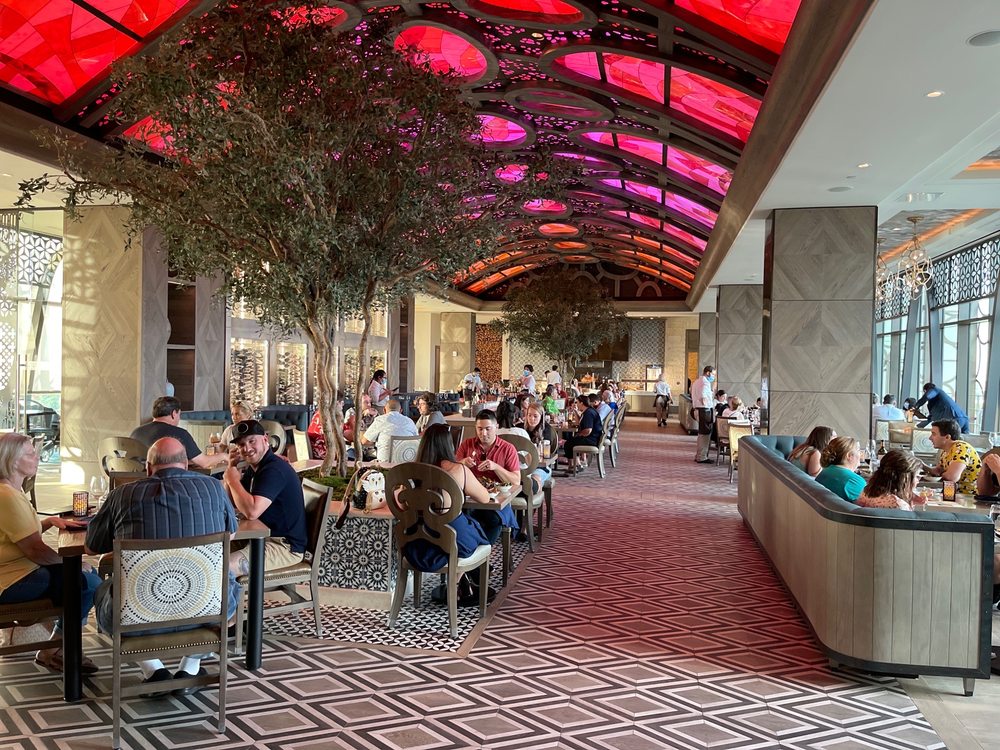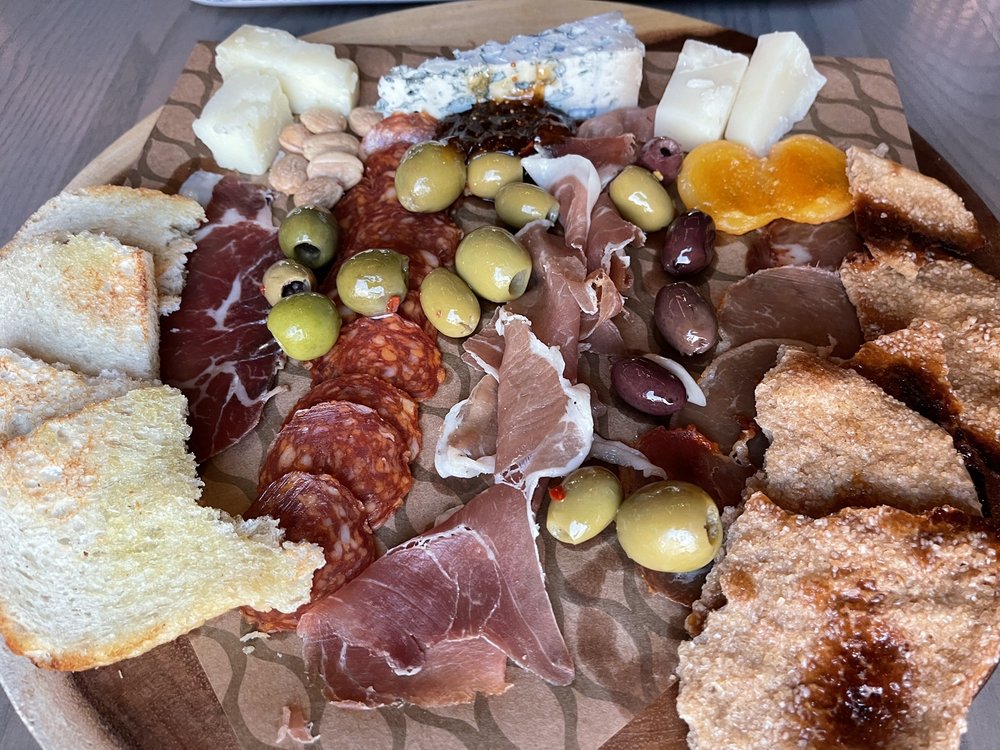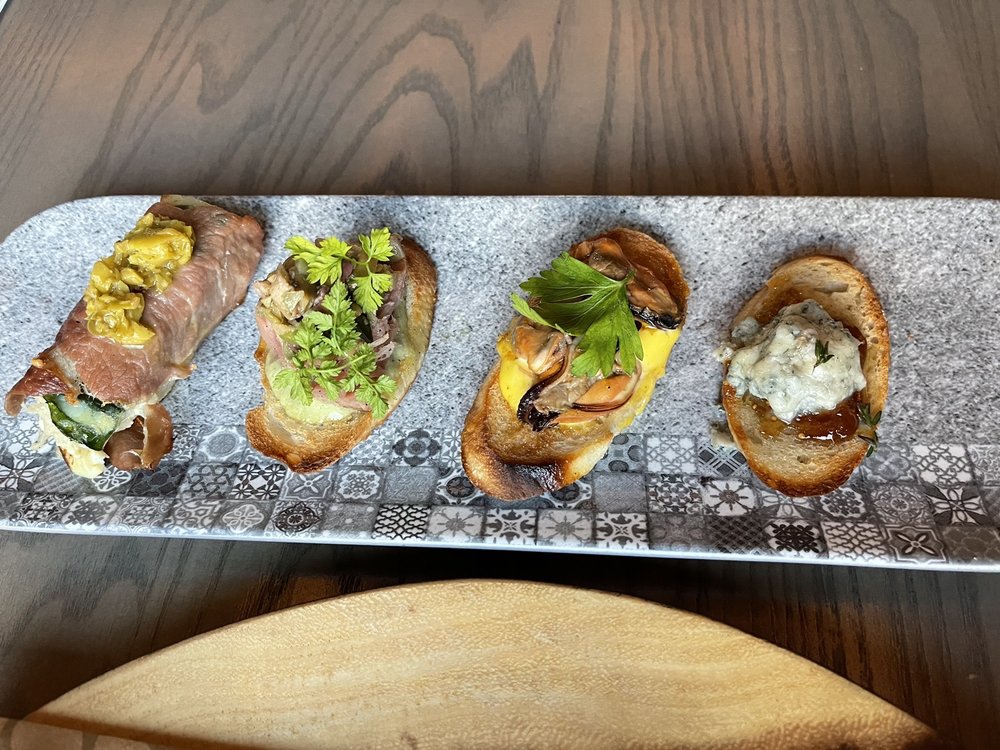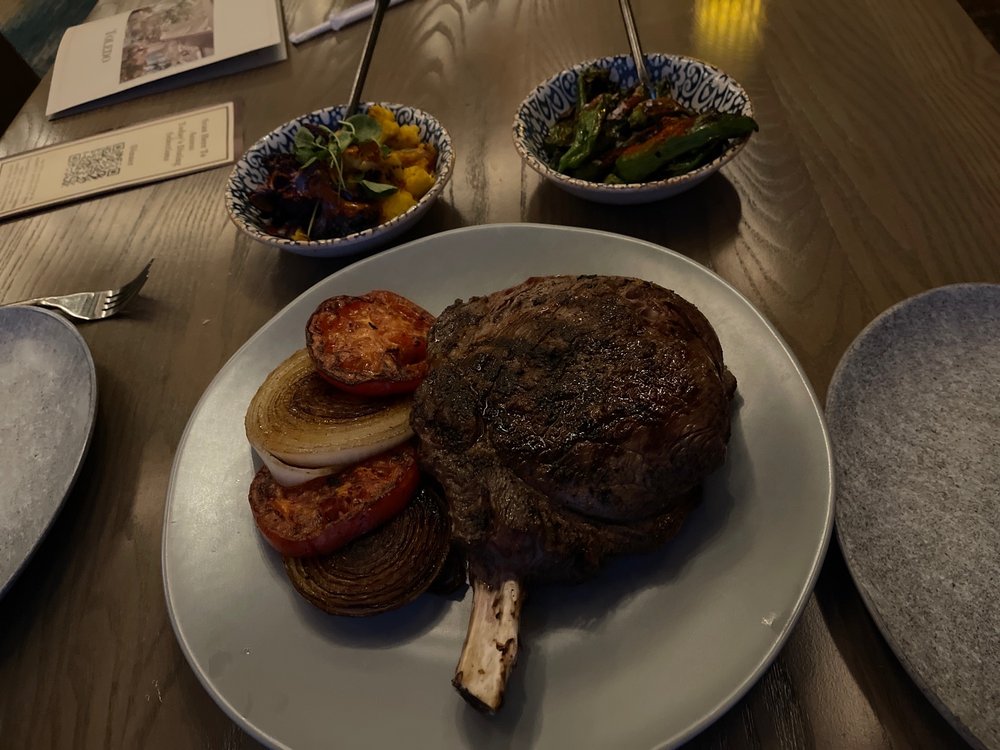 **** (4 stars)
This is a refreshing new take on Disney dining after quite a few years of nothing very exciting opening up. Like most Disney restaurants, the dining room can only be described as "clamorous," however we were lucky and were seated in a smaller room back to the right of the kitchen, with a lovely view to the southeast. (Note that if you're going here to see the Magic Kingdom fireworks, you won't be able to from this side.)
The menu is fairly traditional Spanish tapas. Of particular note is the Chef's Signature dinner for two, which offers an assortment of tapas, a very large charcuterie plate, an enormous and very tender rib-eye steak, and a fairly modest dessert, all for sharing. The sharing of some of the items is a bit awkward, and some of it has that cruise ship feeling of having been prepared en masse and in advance, but overall it was quite good, and very reasonably priced.
The wine program is exceptional, with lots of Spanish offerings, most available by the glass, and reasonably priced by the bottle. Oddly missing were any dry sherries, but probably no one but me drinks them.
Service was enthusiastic and professional.
Toledo – Tapas, Steak & Seafood
1000 W Buena Vista Dr
Kissimmee, FL 34747
https://www.yelp.com/biz/toledo-tapas-steak-and-seafood-kissimmee