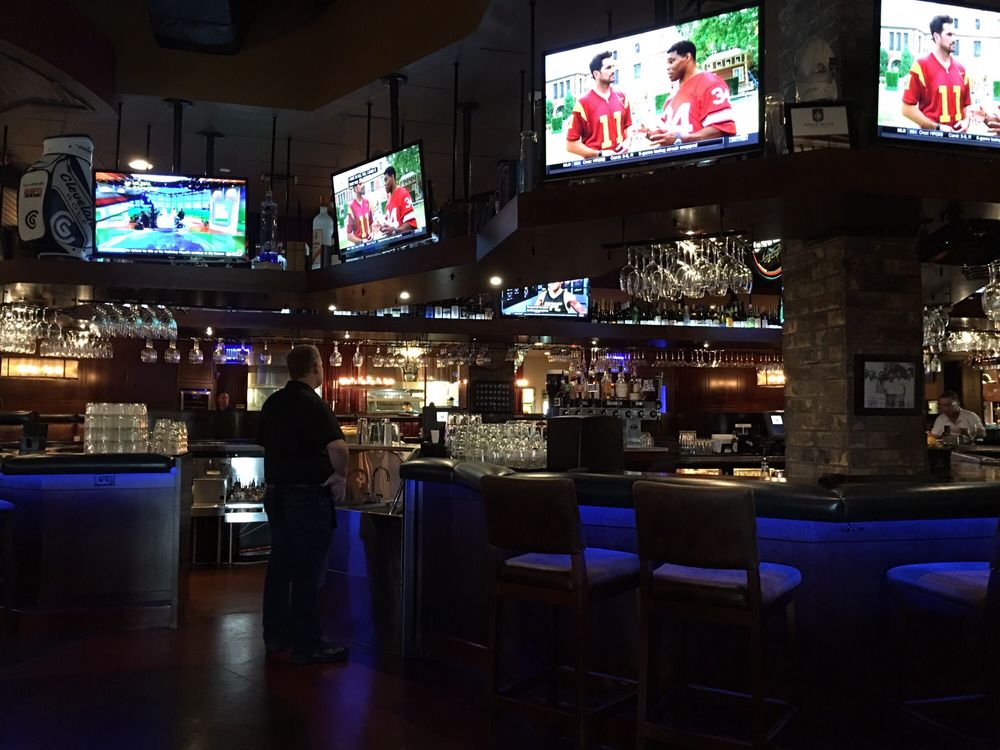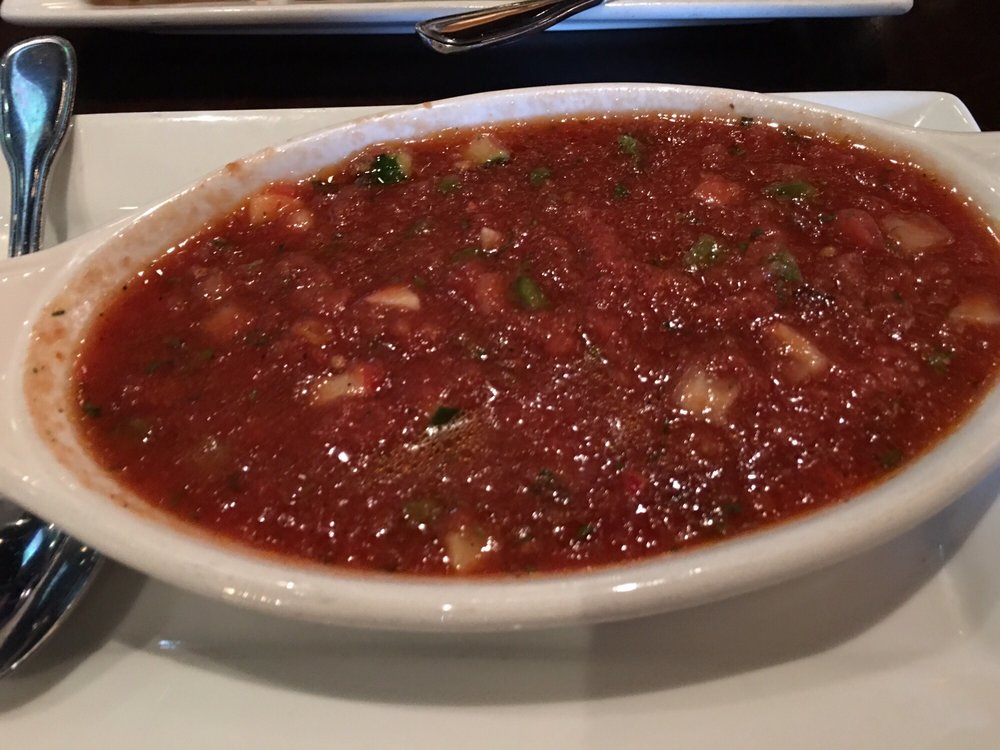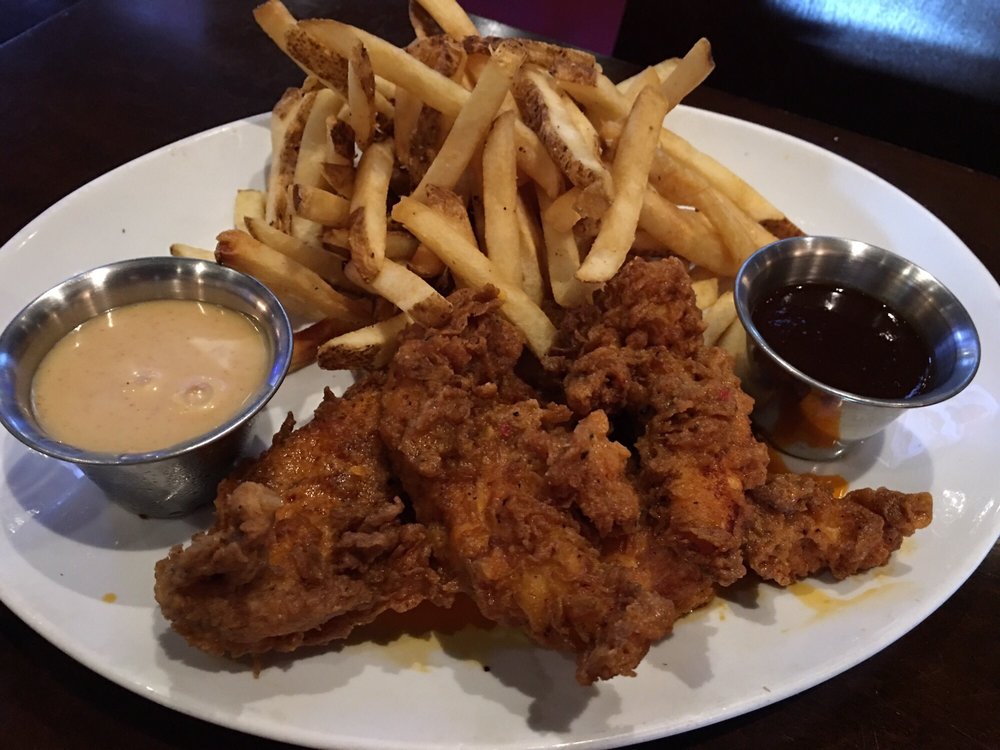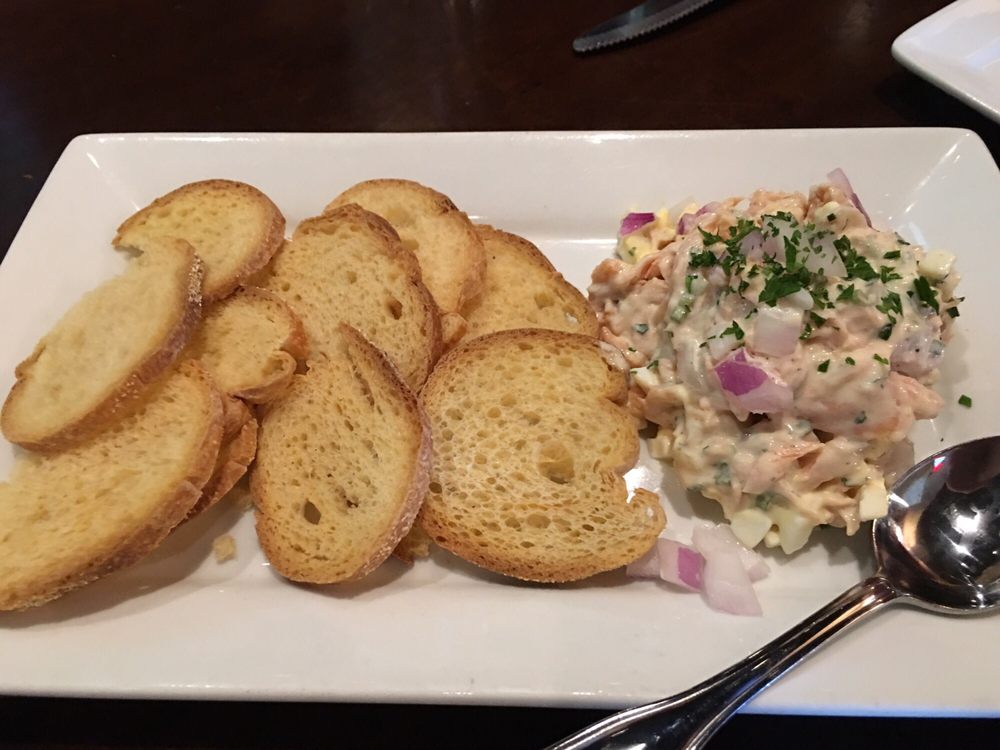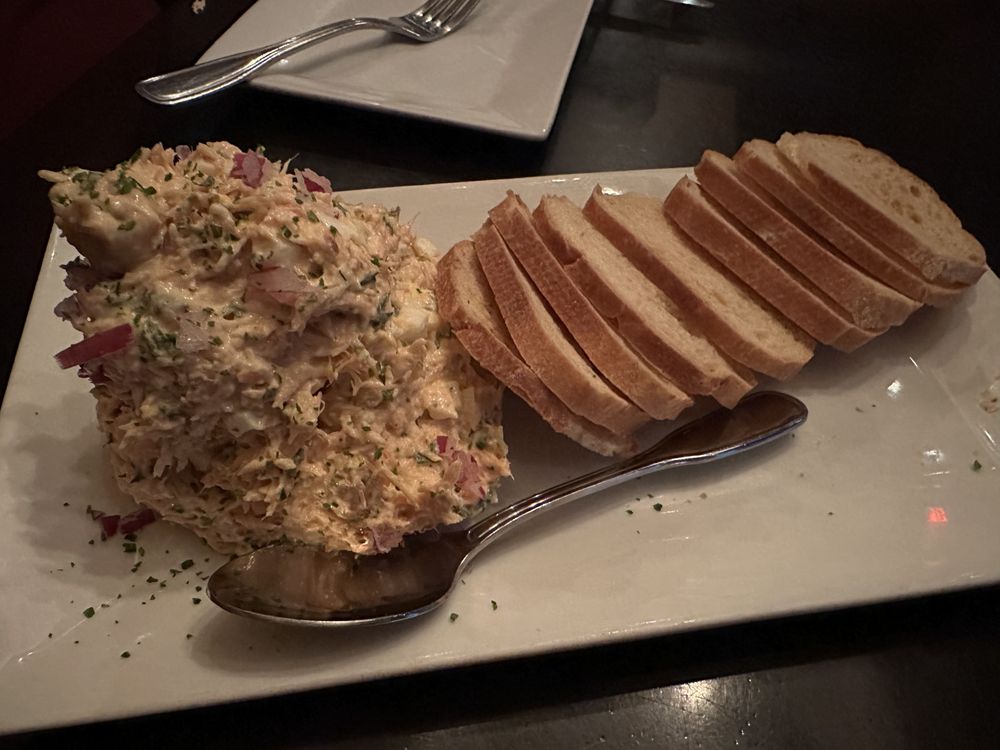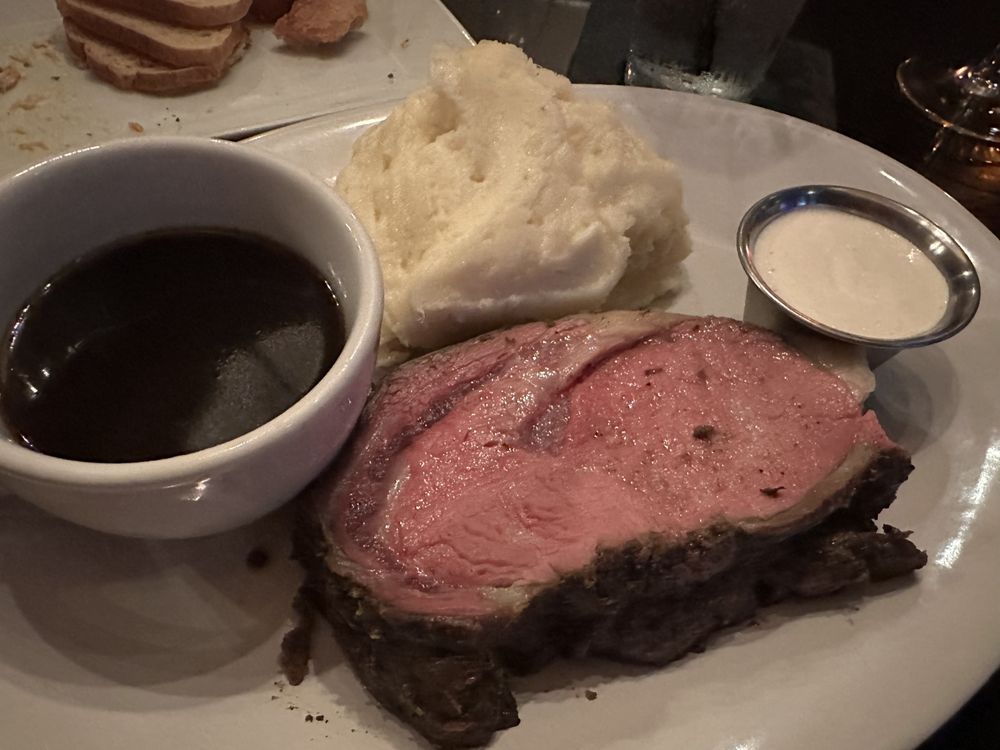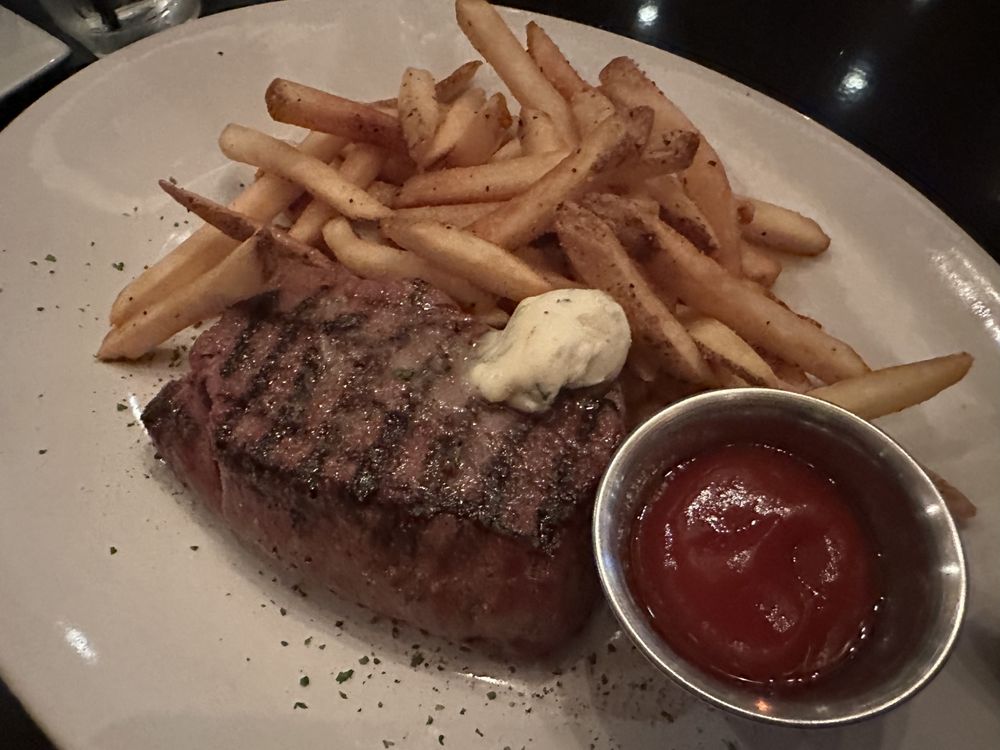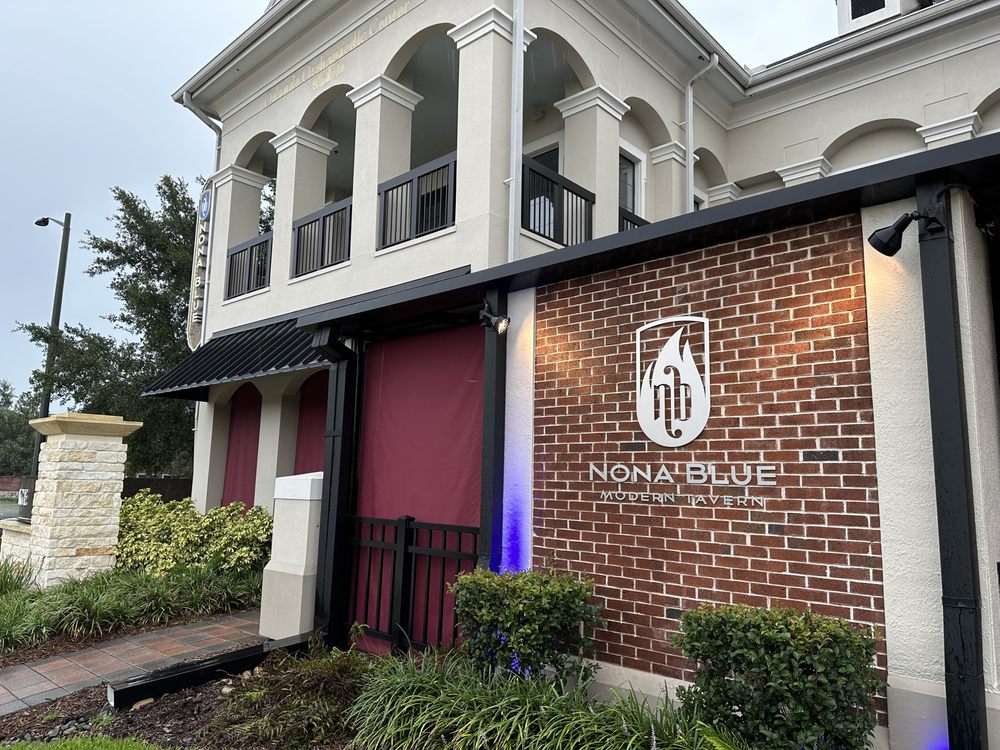 ***** (5 stars)
It had been seven years since I'd been to Nona Blue–long enough that I'd forgotten I was ever there. In all fairness, we live far away, but it is convenient to Orlando International, so a great place to go after picking someone up.
In my earlier review we went for lunch, and I characterized it as a sports bar, but this time it was dinner, and the vibe was quite different. True, there are TV's around the central bar, but the lighting is romantically dim, and the noise level is reasonable, so it has more of an intimate club atmosphere, which we really liked.
We must be creatures of habit, because we ordered the same smoked salmon dip as last time, and enjoyed it just as much–again, the warning that there is a fair amount of egg white in it, which I liked, but my wife not so much.
The Caesar salad is one of the most authentic in town, with plenty of garlic and anchovy flavor in the dressing, which isn't too heavy.
She had the steak frites, and it had a great smoky flavor. Not that if you want it authentic you need to substitute steak fries for traditional ones.
I had the prime rib, which was a hefty serving accompanied by a delicious horseradish sauce and a Matterhorn of mashed potatoes.
There's a nice wine and cocktail list.
Service by Claire was very professional and friendly.
Nona Blue Modern Tavern
9685 Lake Nona Village Pl
Orlando, FL 32827