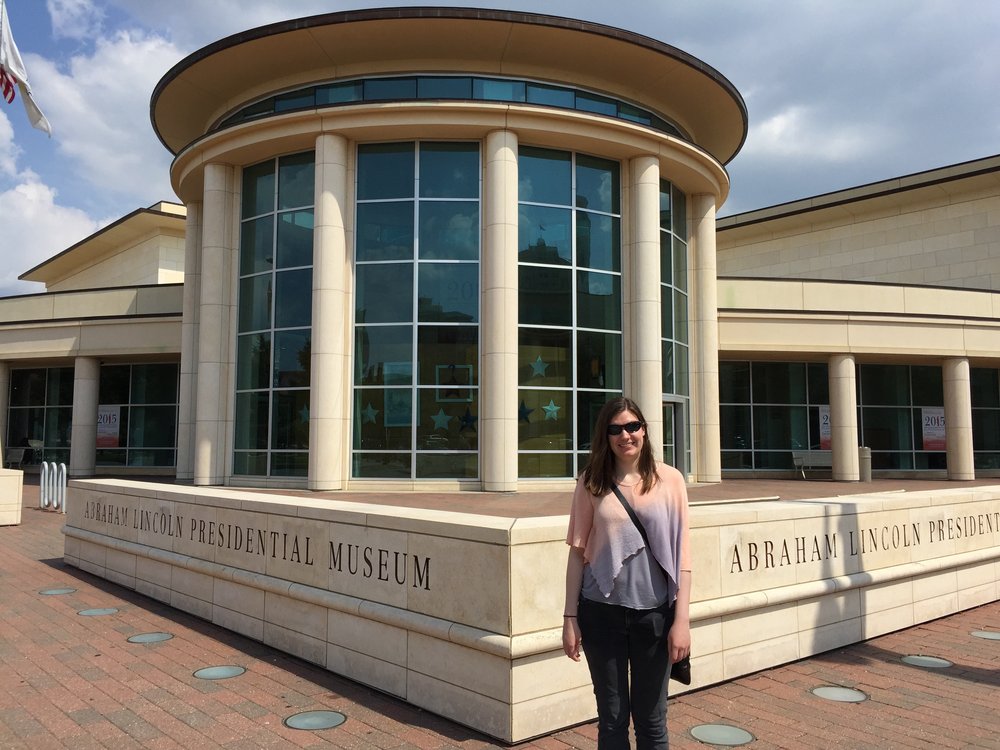 ***** (5 stars)
I'm a huge fan of BRC Imagination Arts, the designers of this experience. Bob Rogers is a master storyteller, and this facility demonstrates the power of storytelling like few others I've encountered.
It's amazing how much information you can retain when it is presented in a meaningful and moving context, and that's what the Abraham Lincoln Presidential Museum is all about.
Both of the automated shows are real blockbusters, with amazing effects and immersive narration that really draws you in.
The "Holovision" show Ghosts of the Library uses a live performer and many of the effects developed for BRC's famous Expo '86 Spirit Lodge Show (and Knott's Berry Farm's Mystery Lodge), plus some new effects that will delight even jaded theme park goers like me.
The Lincoln's Eyes show uses multiple screens and a lot of moving scrims and impressive theatrical sound to very effectively tell Lincoln's story in an unconventional way.
Don't let these elaborate shows fool you into thinking this is shallow theme park-like entertainment. You'll leave them with a truly deep knowledge of history, having learned many things you never knew you didn't know about a seemingly familiar story.
Equally impressive to me was the way that Lincoln's childhood and presidency were presented in two separate walkthrough exhibits. Signage didn't overwhelm, but was just enough to invite reading and interpreting each stop. I wish all museum curators would learn how to do this.
Similarly, the displays of artifacts were perfectly interpreted, with just enough information to draw us in without overwhelming us with verbiage, yet with plenty of hard information that was easy to absorb. I certainly learned ten times as much as I expected to.
This museum is a delightful place to spend as little as a couple of hours, or as much as a full day. Highly recommended.
Abraham Lincoln Presidential Library & Museum
212 N 6th St
Springfield, IL 62701
(217) 558-8934
http://www.yelp.com/biz/abraham-lincoln-presidential-library-and-museum-springfield