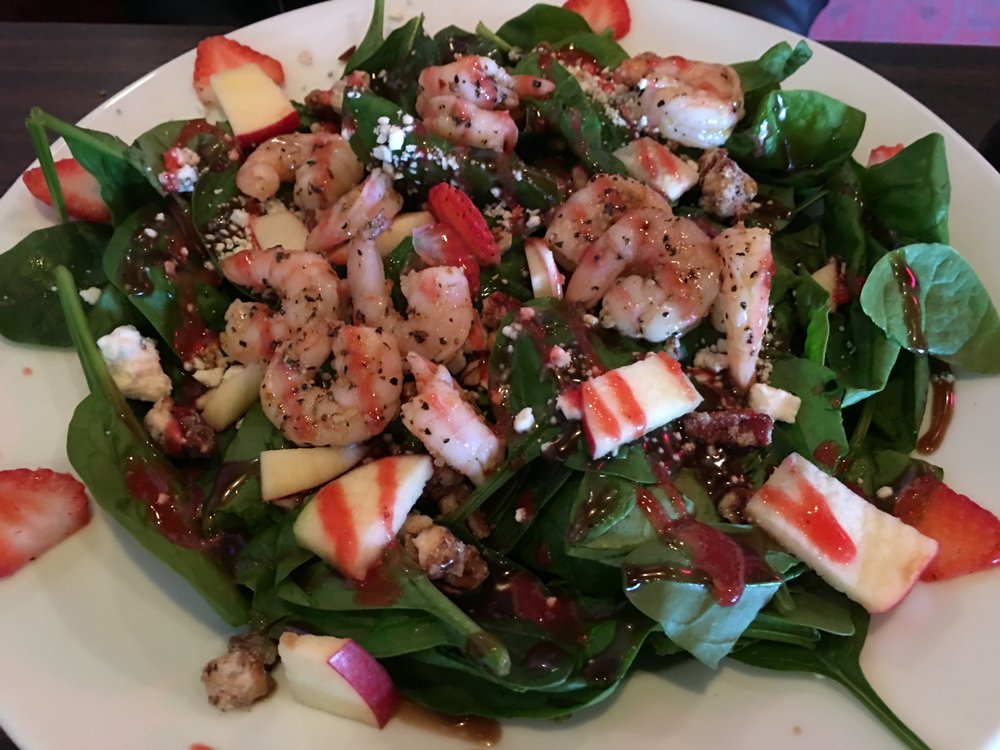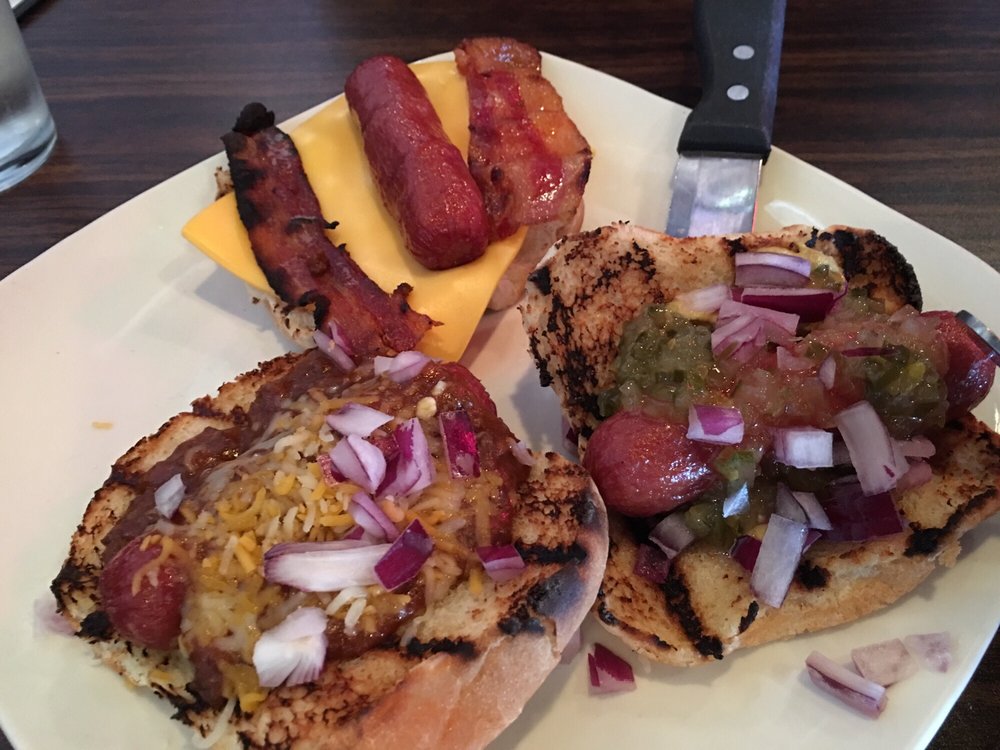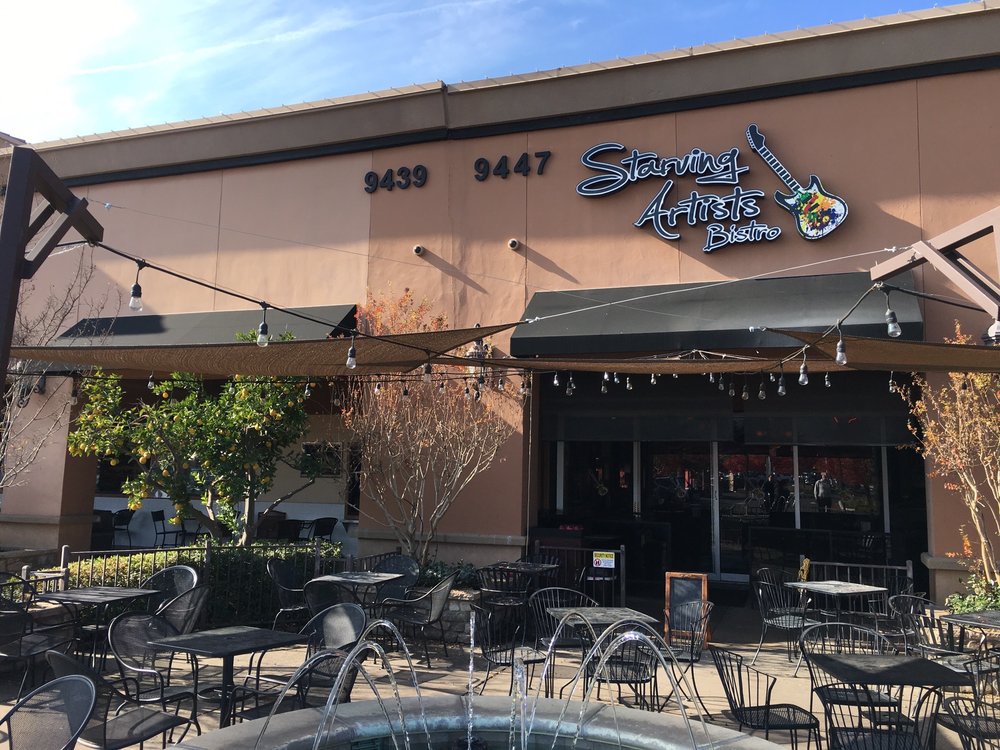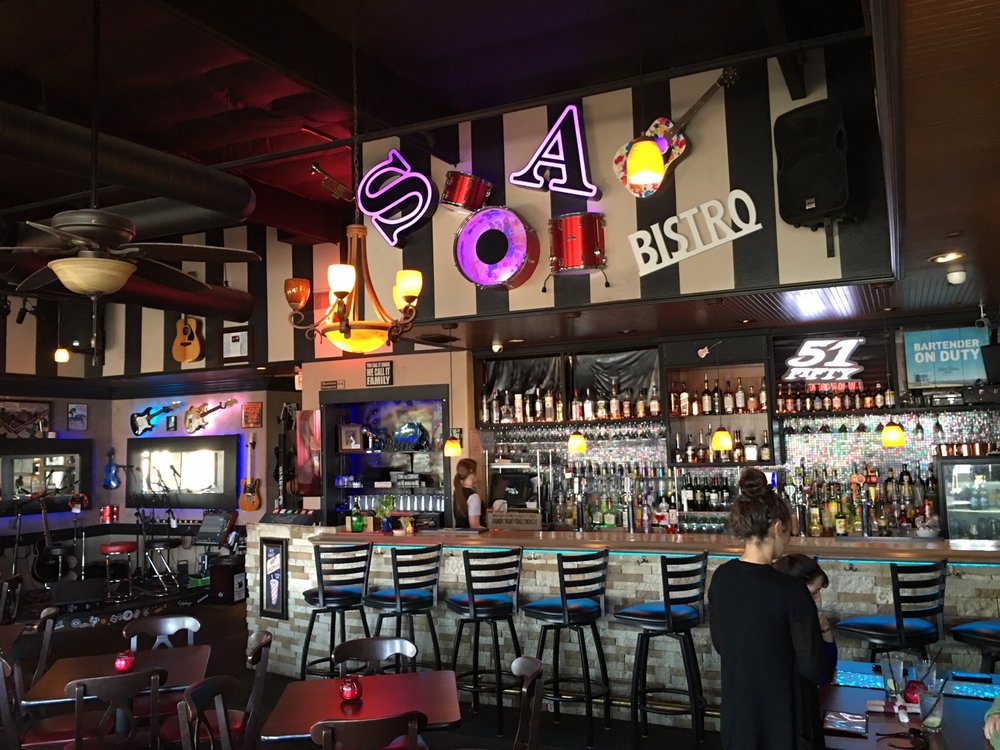 ***** (5 stars)
This is a great little gastropub with an eclectic, extensive menu of mostly American comfort foods.
I really loved the idea of hot dog sliders: three small hotdogs with interesting toppings. The sweet shrimp salad was also an interesting combination of greens, shrimp, candied nuts, cheese and a sweet balsamic dressing.
We loved the vibrant decor, with guitars everywhere! Service was extremely friendly, and the kitchen is lightning fast.
Starving Artists Bistro
9447 N Fort Washington Rd
Ste 101
Fresno, CA 93730
(559) 433-0133
http://www.yelp.com/biz/starving-artists-bistro-fresno