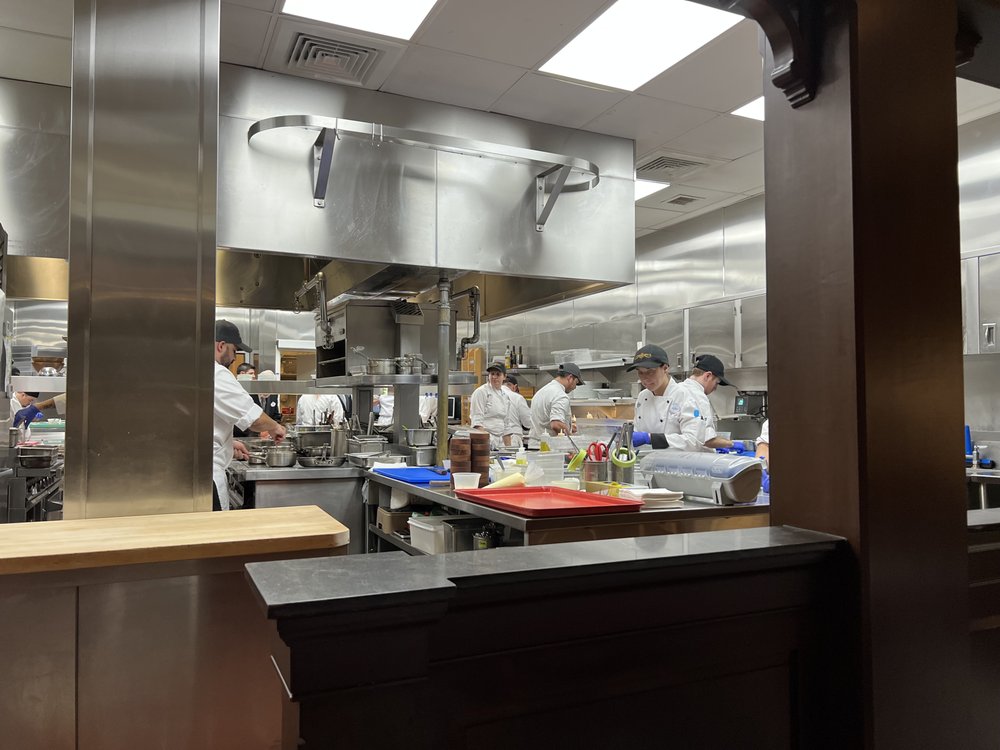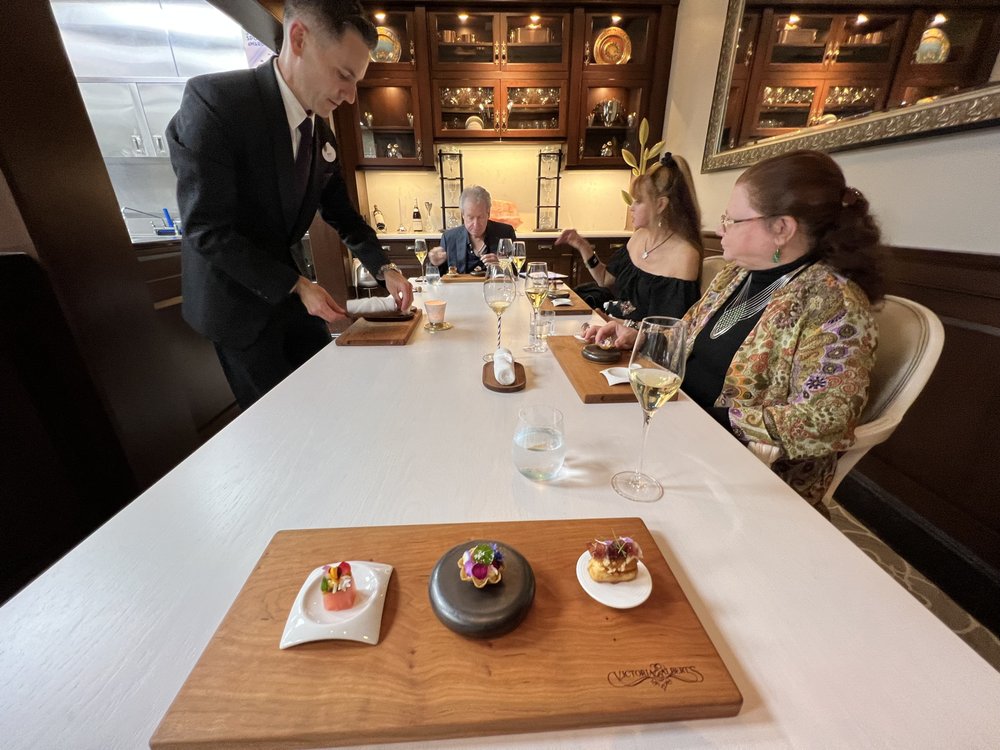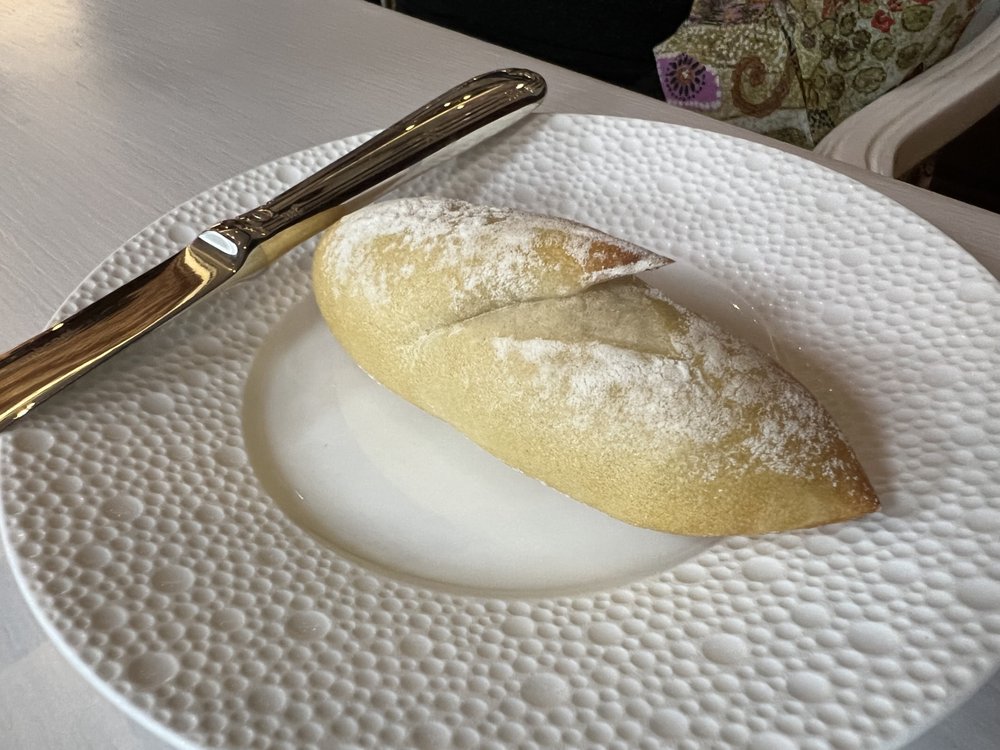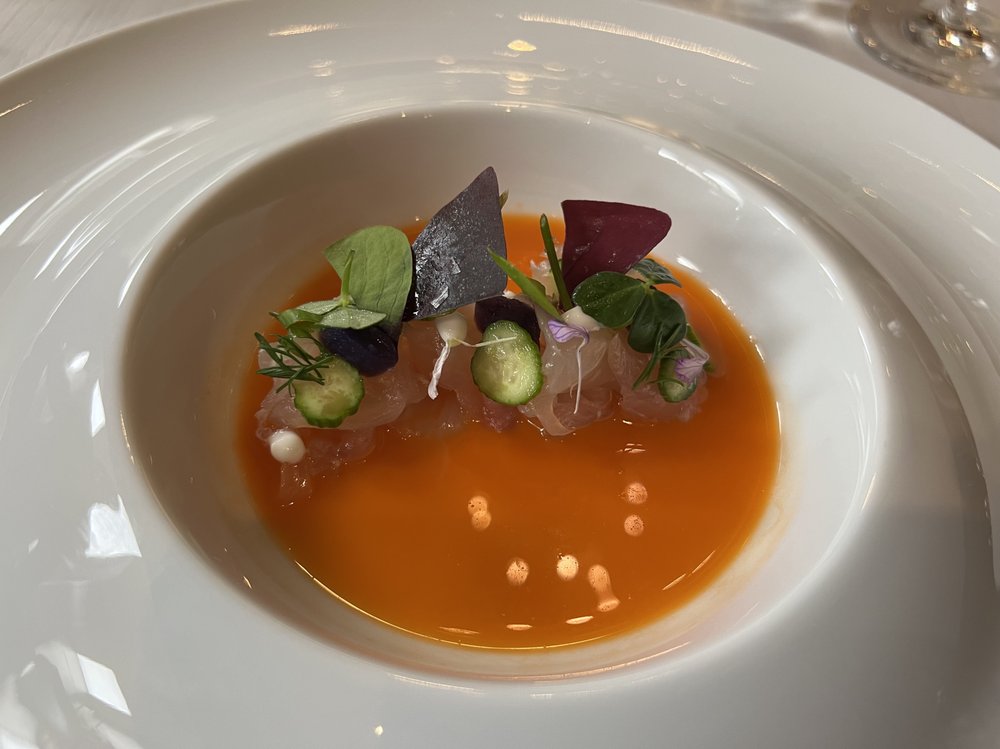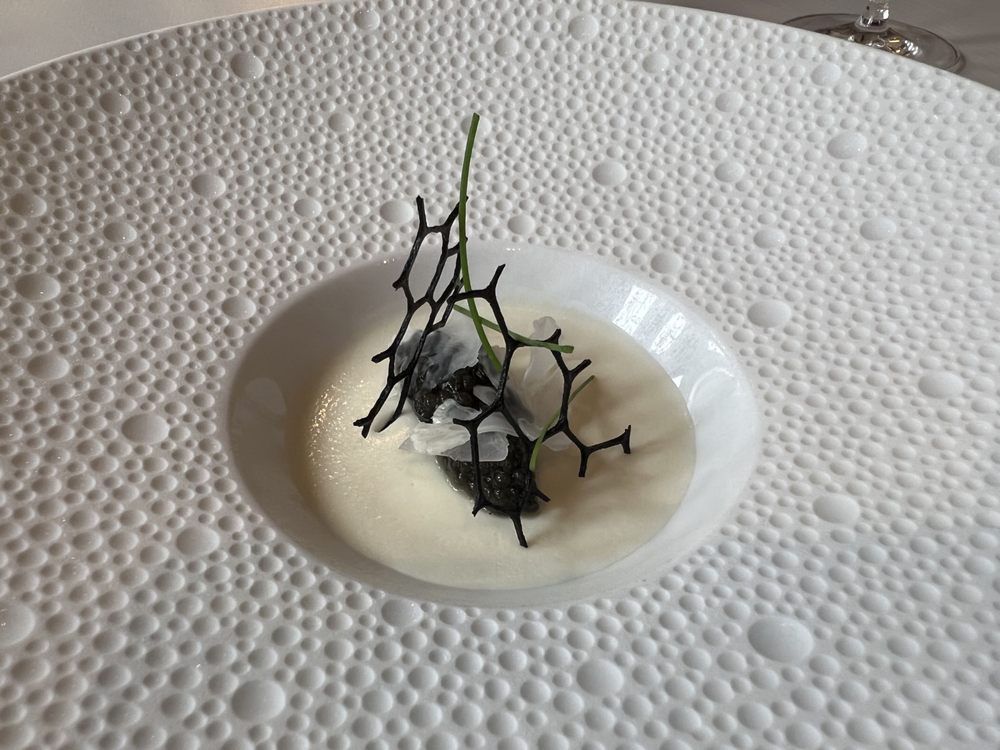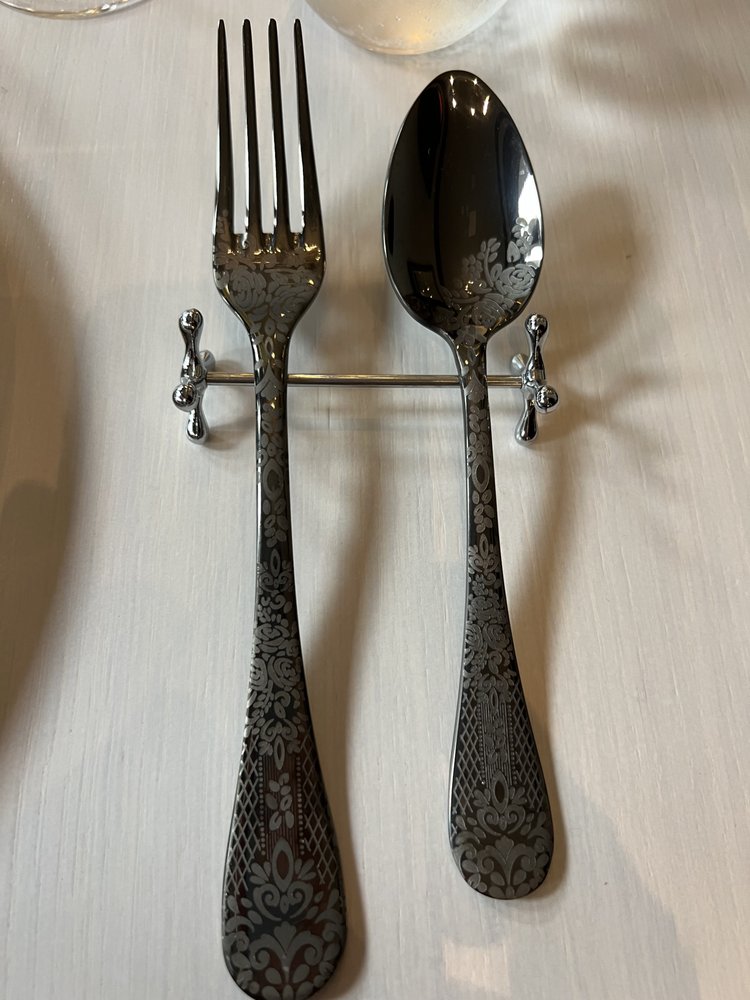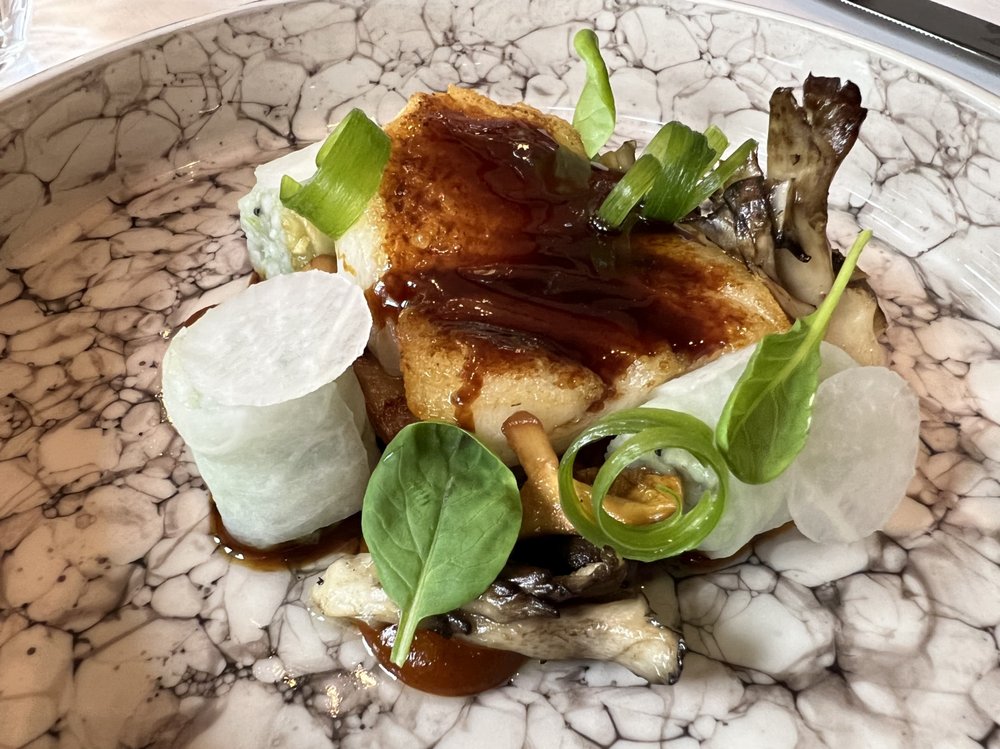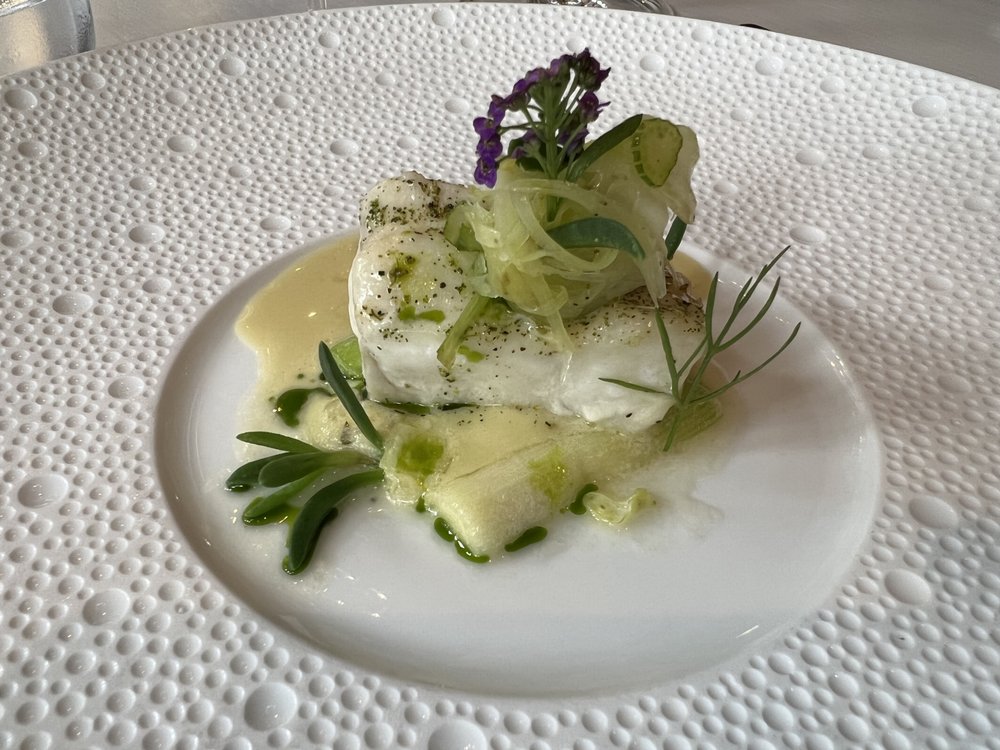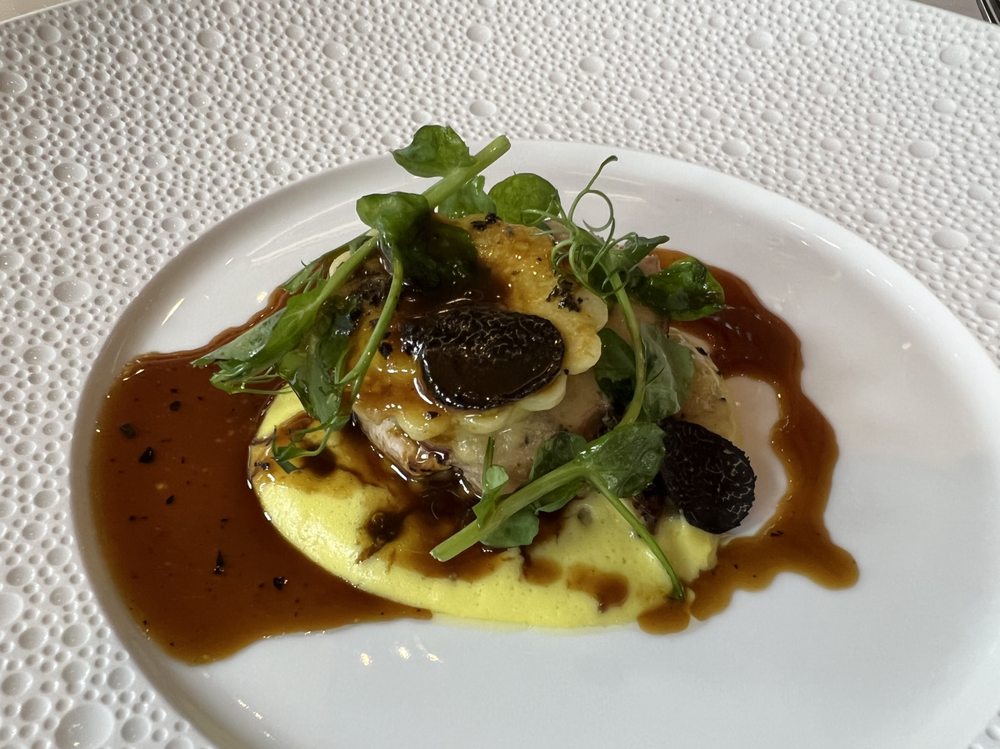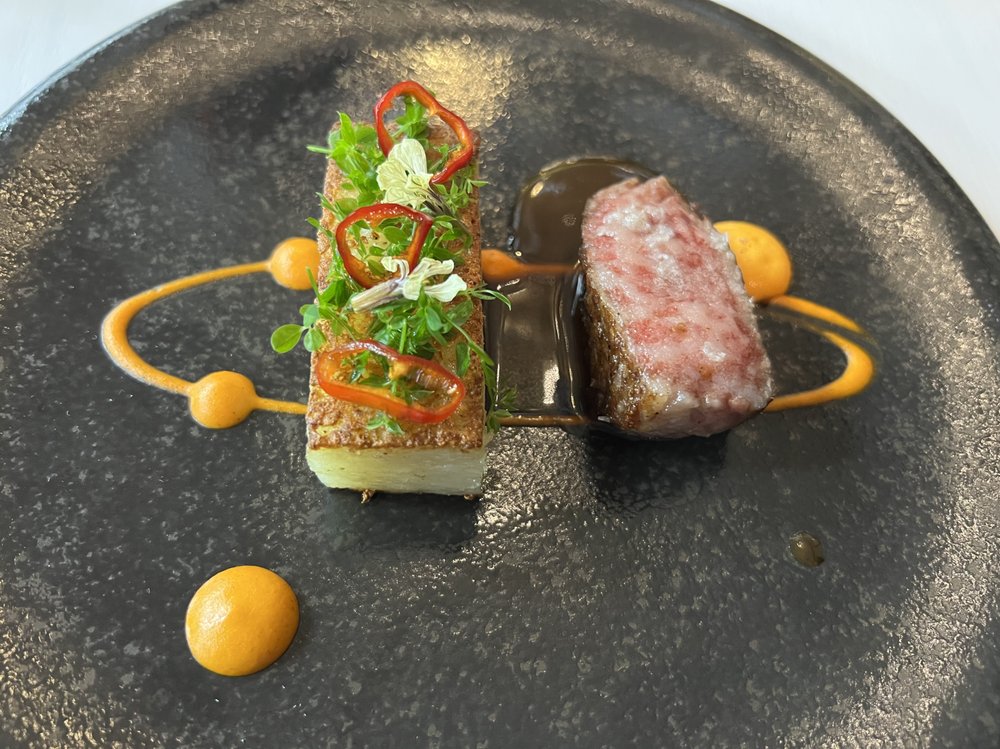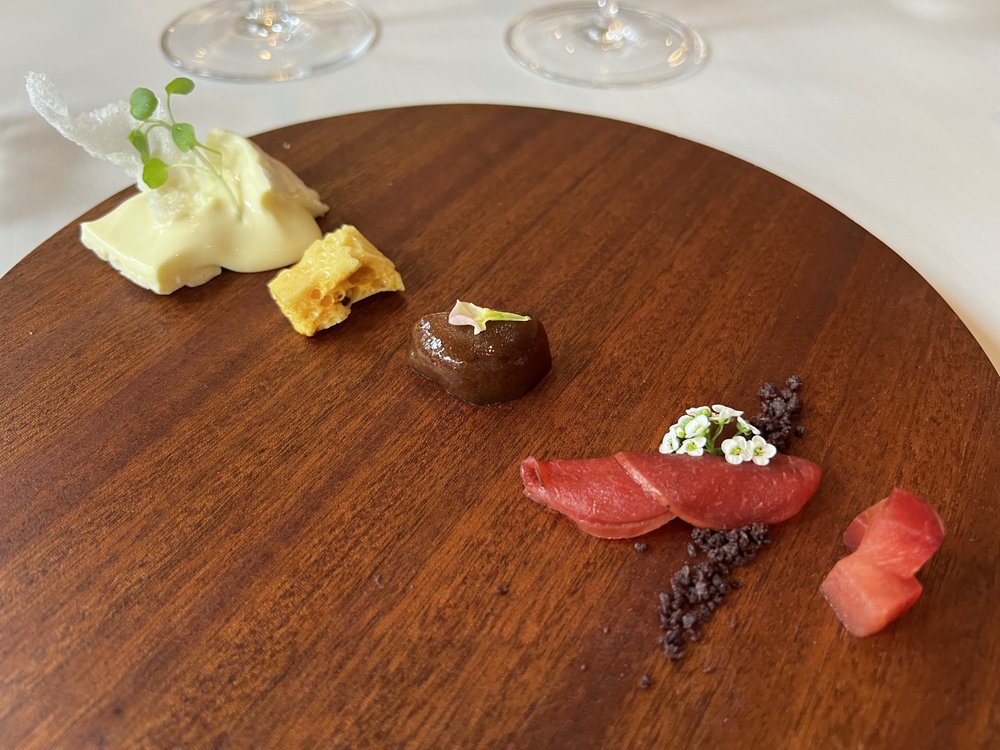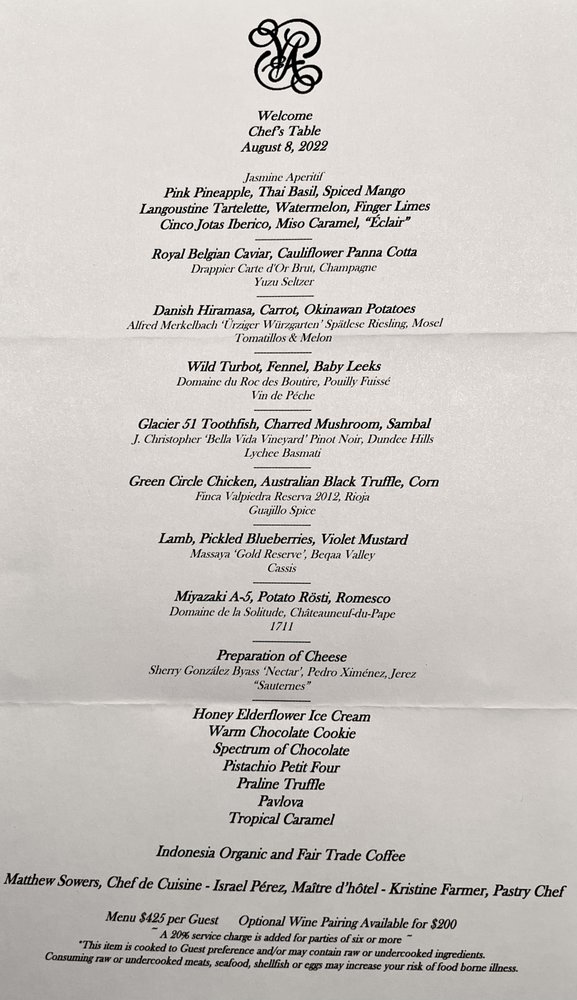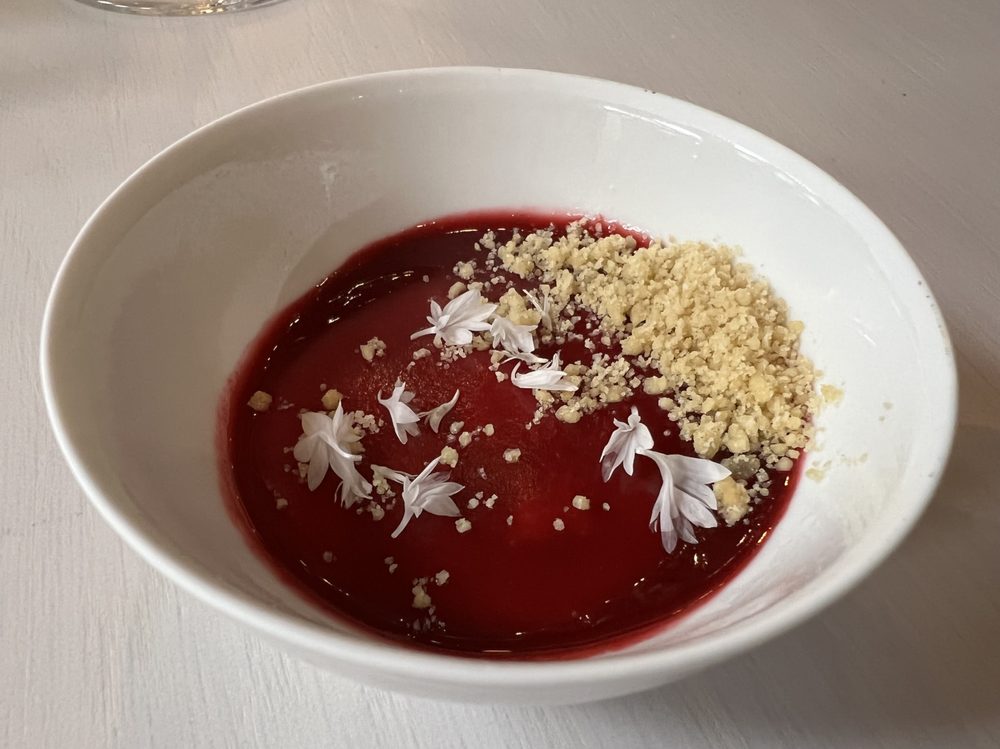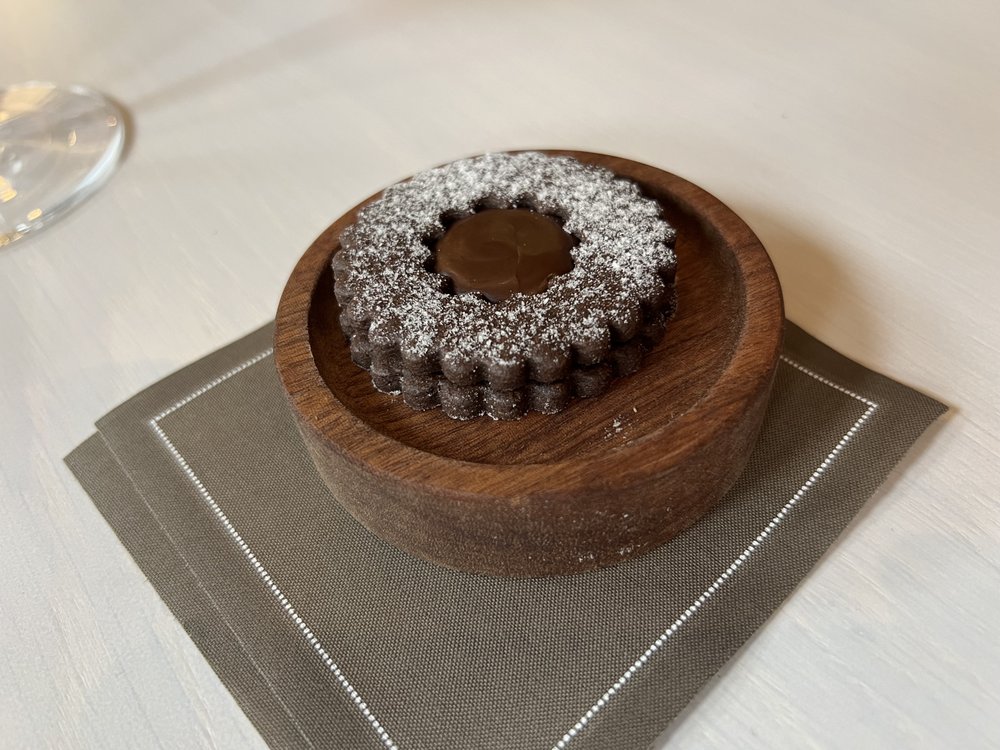 ***** (5 stars)
V&A is back and better than ever! After a more than two-year pandemic closure, Central Florida's greatest restaurant has reopened at the top of its game.
Manager Israel Perez has used the time to update the decor, service pieces, furnishings, and pairings. Matthew Sowers, always a creative spark in the kitchen, is now the Chef de Cuisine, and the new menu already shows off his skills.
We've dined at V&A dozens of times over the years, and this meal was simply the best we've ever had. We were privileged to be the first to experience the new Chef's Table, which gives you a great view into the kitchen, now easier to see into, and busier than ever.
The menu and serving pieces at the Chef's Table are the same as in the intimate Victoria Room, which offers a more romantic experience. Both offer courses not a part of the main dining room menu, including the caviar and the turbot, so they are well worth the additional cost.
Of course the menu is evolving, but our meal included:
Pink Pineapple, Thai Basil, Spiced Mango
Langoustine Tartelette, Watermelon, Finger Limes
Cinco Jotas Iberico, Miso Caramel, "Éclair"
Royal Belgian Caviar, Cauliflower Panna Cotta
Danish Hiramasa, Carrot, Okinawan Potatoes
Wild Turbot, Fennel, Baby Leeks
Glacier 51 Toothfish, Charred Mushroom, Sambal
Green Circle Chicken, Australian Black Truffle, Corn
Lamb, Pickled Blueberries, Violet Mustard
Lamb, Pickled Blueberries, Violet Mustard
Miyazaki A-5, Potato Rösti, Romesco
Preparation of Cheese
Honey Elderflower Ice Cream
Warm Chocolate Cookie
Spectrum of Chocolate:
Pistachio Petit Four
Praline Truffle
Pavlova
Tropical Caramel
Each course was a home run, and it is hard to pick favorites, but the chicken was a standout, sitting atop an incredibly complex Perigord sauce. The A5 Wagyu was also the best I've had anywhere.
New offerings are a completely vegan alternate menu, and a full set of non-alcoholic pairings. The one we sampled was delicious.
The wine list remains one of the best in the state, although most guests opt for the very reasonably priced wine pairings.
A measure of how wonderful this meal was is that before it had ended we were already planning our next visit.
Victoria & Albert's
4401 Floridian Way
Orlando, FL 32830