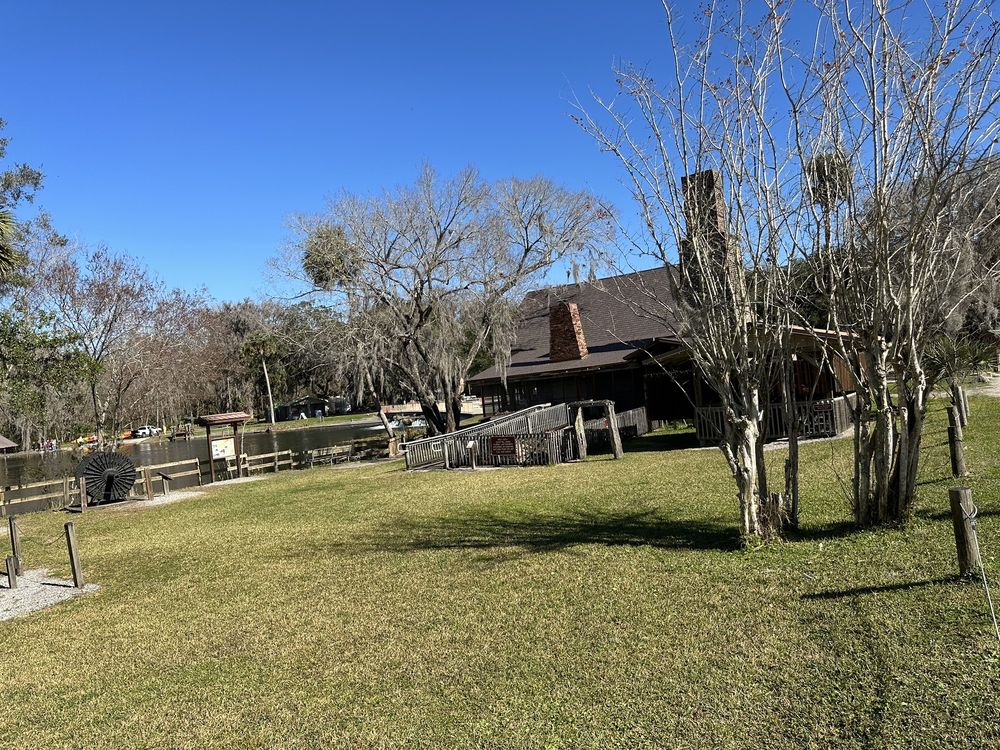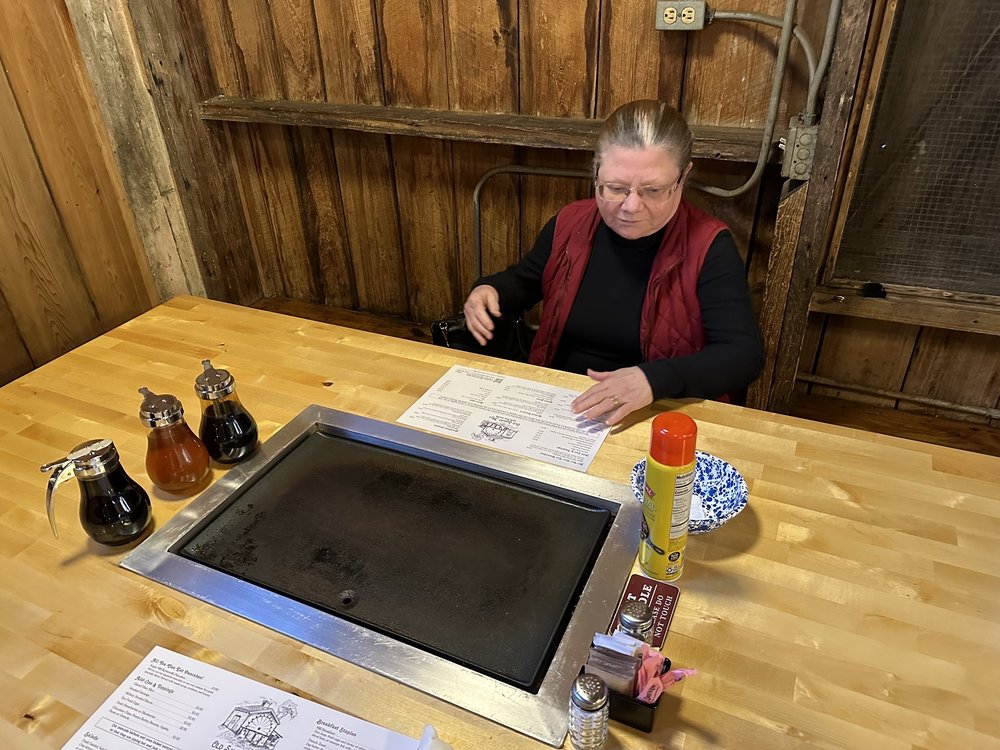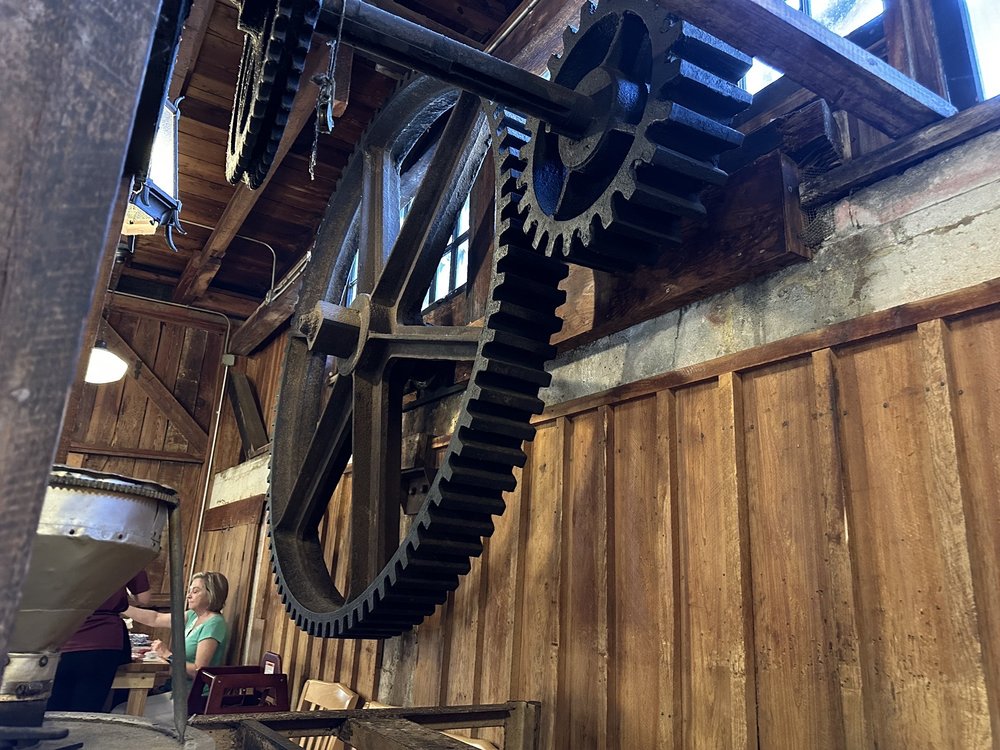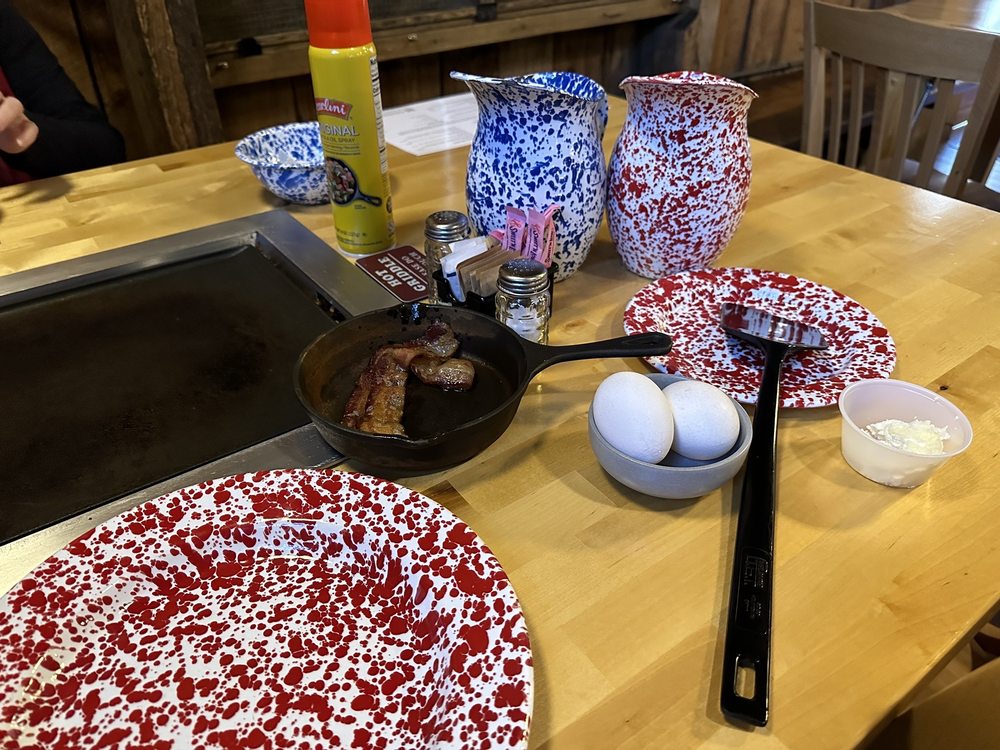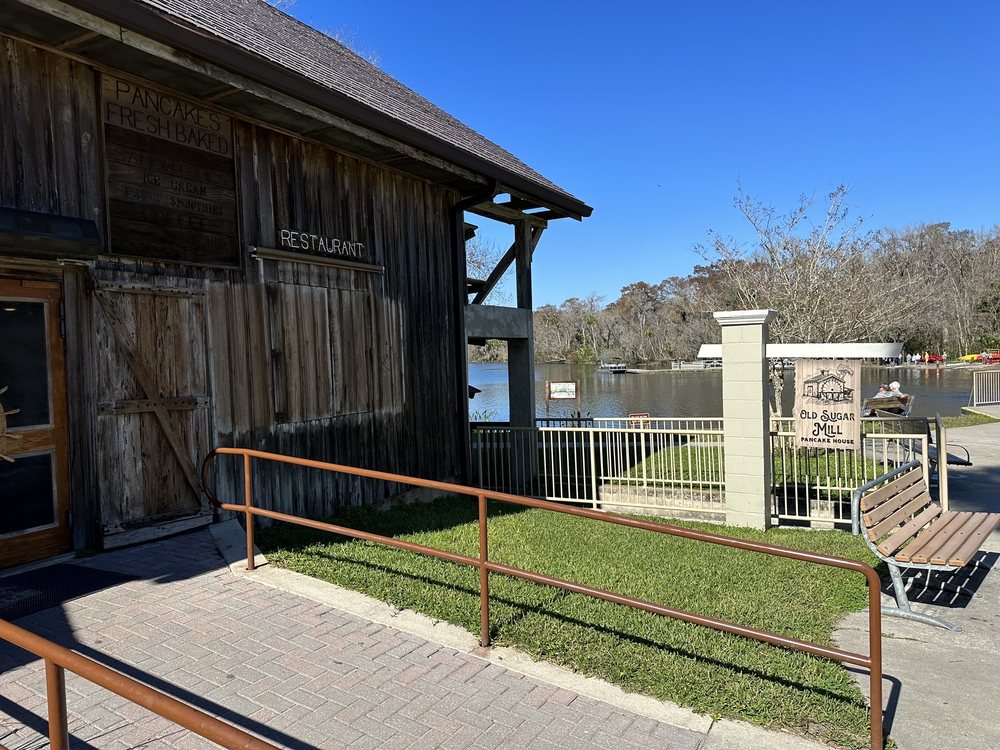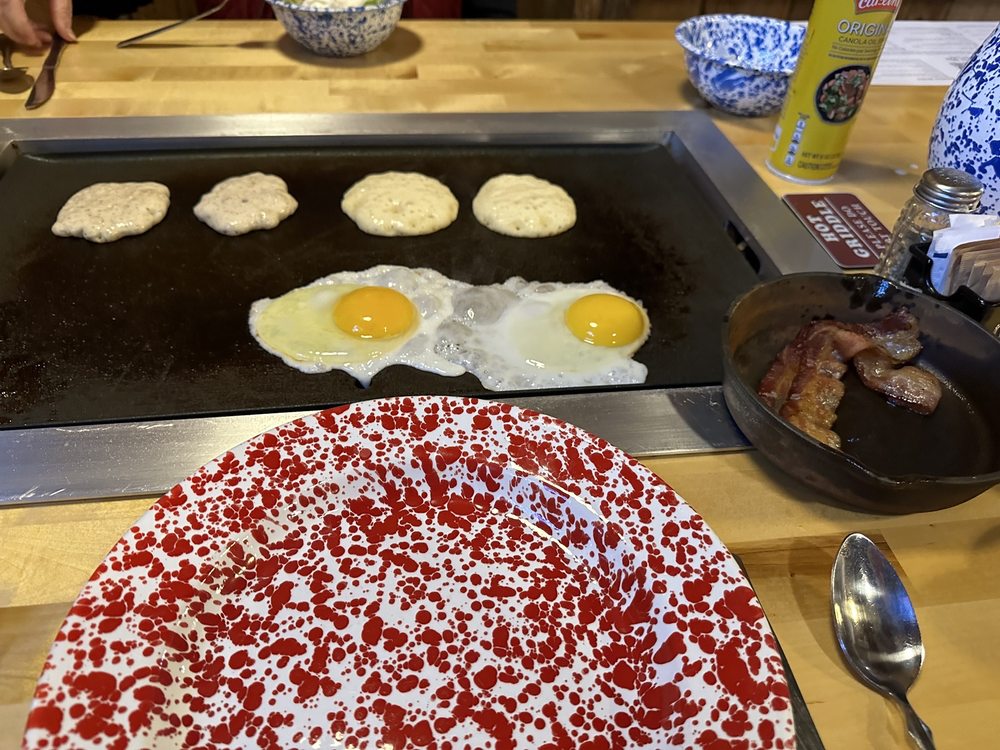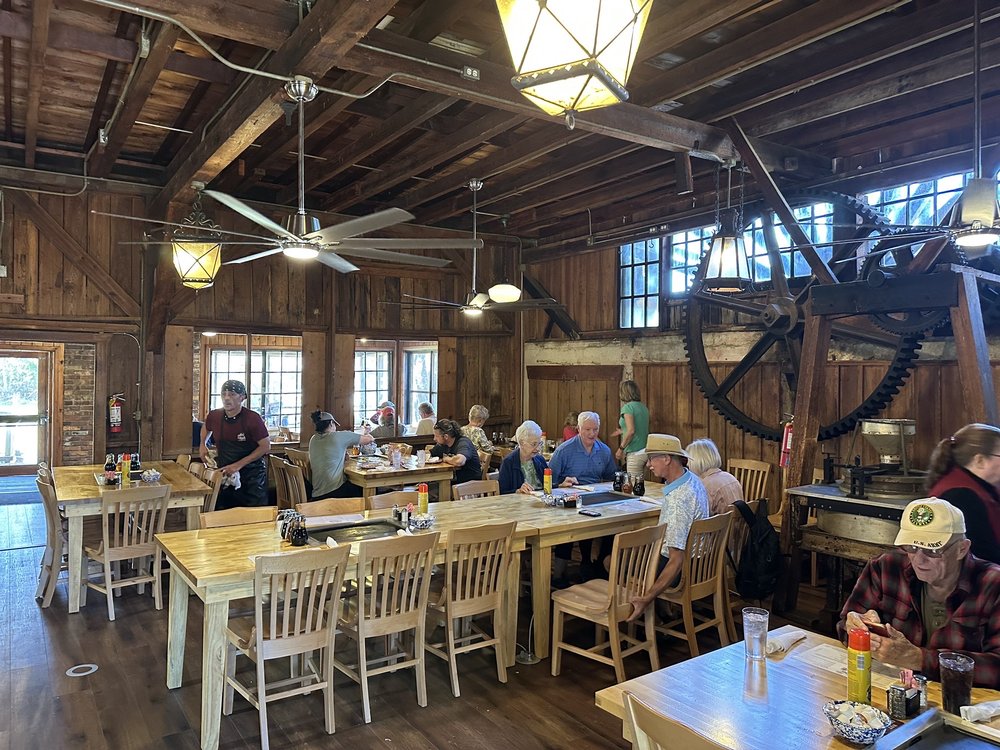 ***** (5 stars)
NOTE: Do not follow your GPS's directions as it will likely lead you to the gated service road in back. You need to enter Ponce DeLeon State Park ($6 fee per car), drive through the parking lot, and then it's a short walk to the restaurant building.
I've always wanted to go to this place, but I was afraid of the wait, which I understand can be very long on weekends. The trick is to go at an unlikely time. We chose a bit after noon on a Thursday, and there was no wait.
Some of the reviews mention poor service, but our server was great.
Obviously you go here for the novelty of cooking your own breakfast on your table, and it is quite fun. It would be a great family activity–let the kids cook breakfast for the adults! But I have to say, the food was EXCELLENT! The eggs were really fresh, and the bacon was meaty.
Of course, the highlight is the pancakes and they didn't disappoint. You can choose between buttermilk batter or a five grain specialty blend. Our server suggested I try both, and indeed, although the buttermilk was nice and fluffy, the five grain blend was also fluffy, plus it had a nice texture and even more flavor.
It's along way for us to go for breakfast (about a 90 minute drive) but I'd definitely like to bo back.
Old Sugar Mill Pancake House
601 Ponce Deleon Blvd
De Leon Springs, FL 32130
https://www.yelp.com/biz/old-sugar-mill-pancake-house-de-leon-springs-2