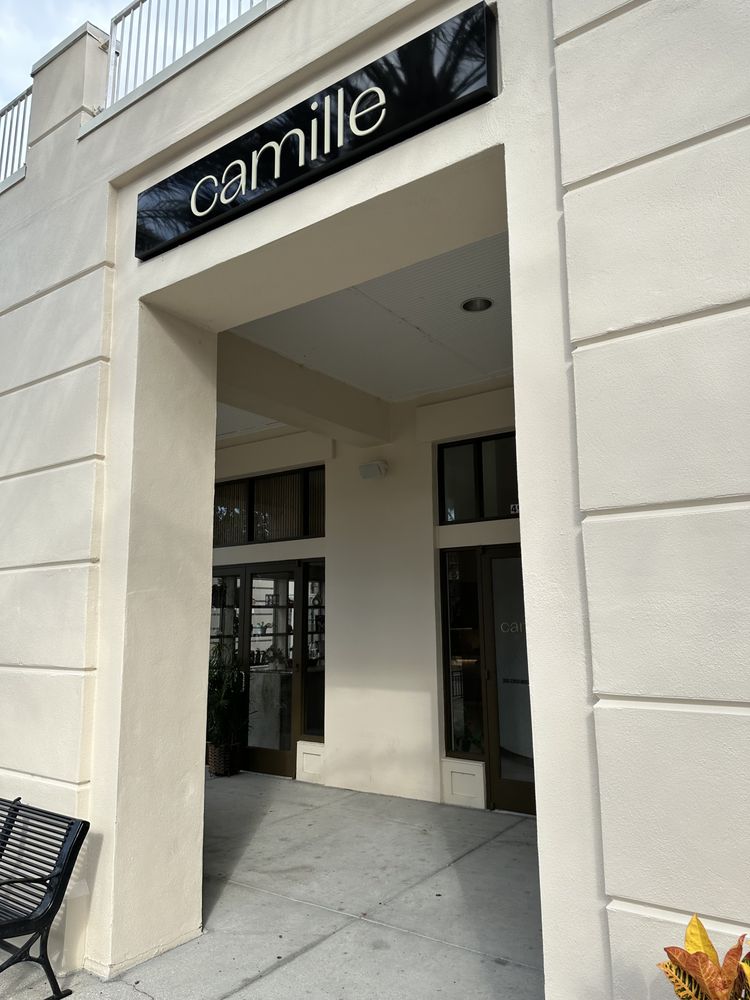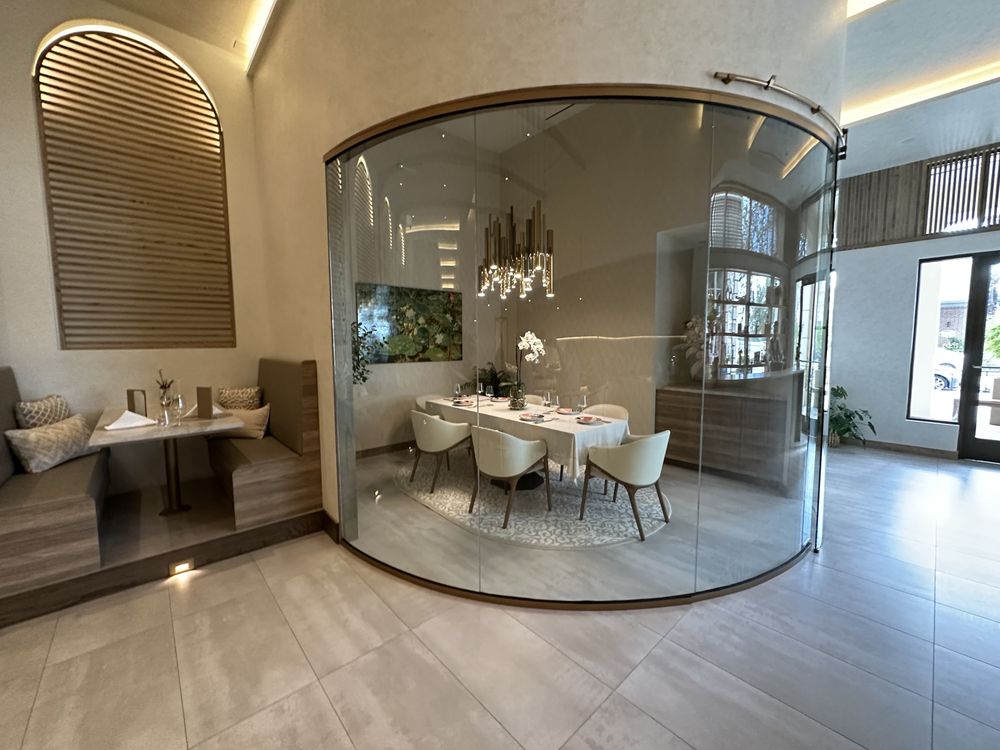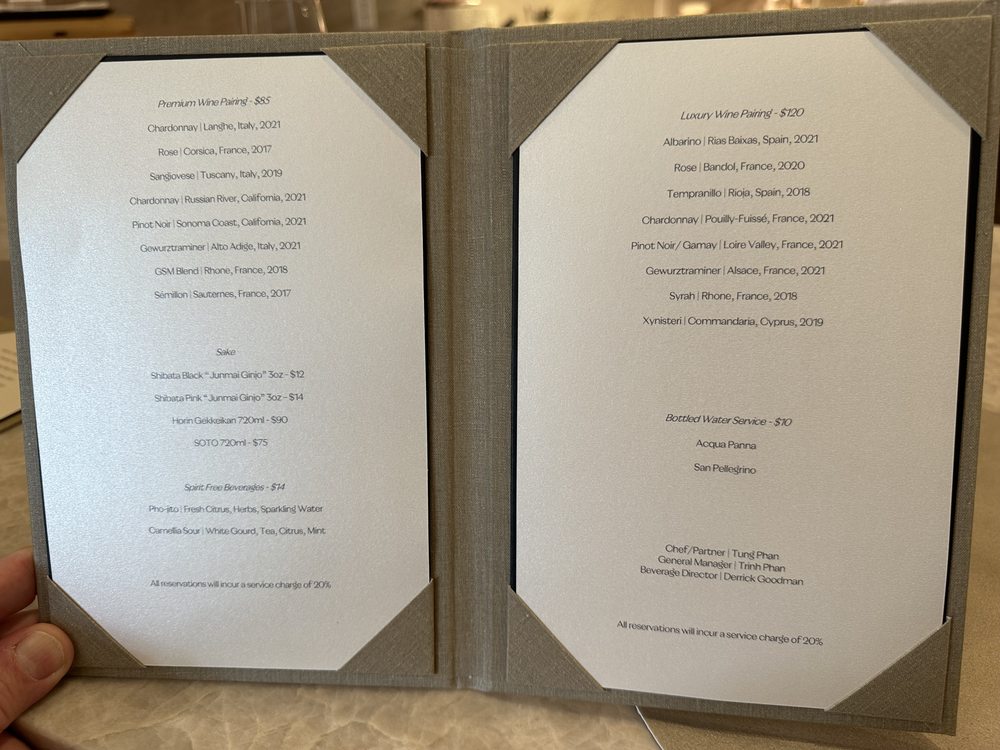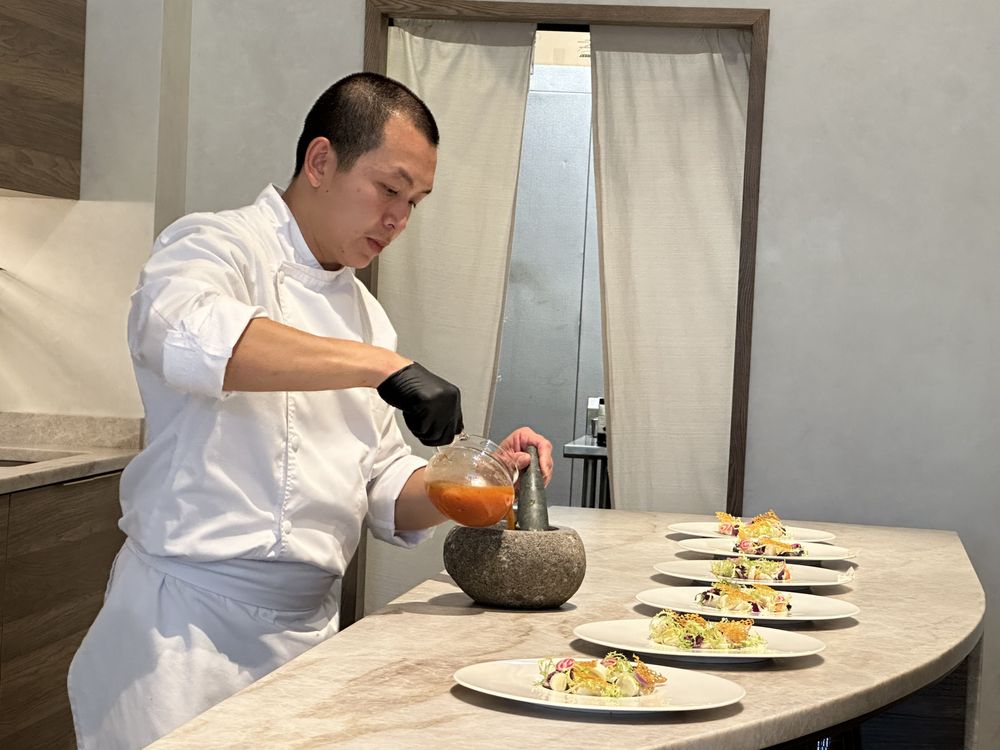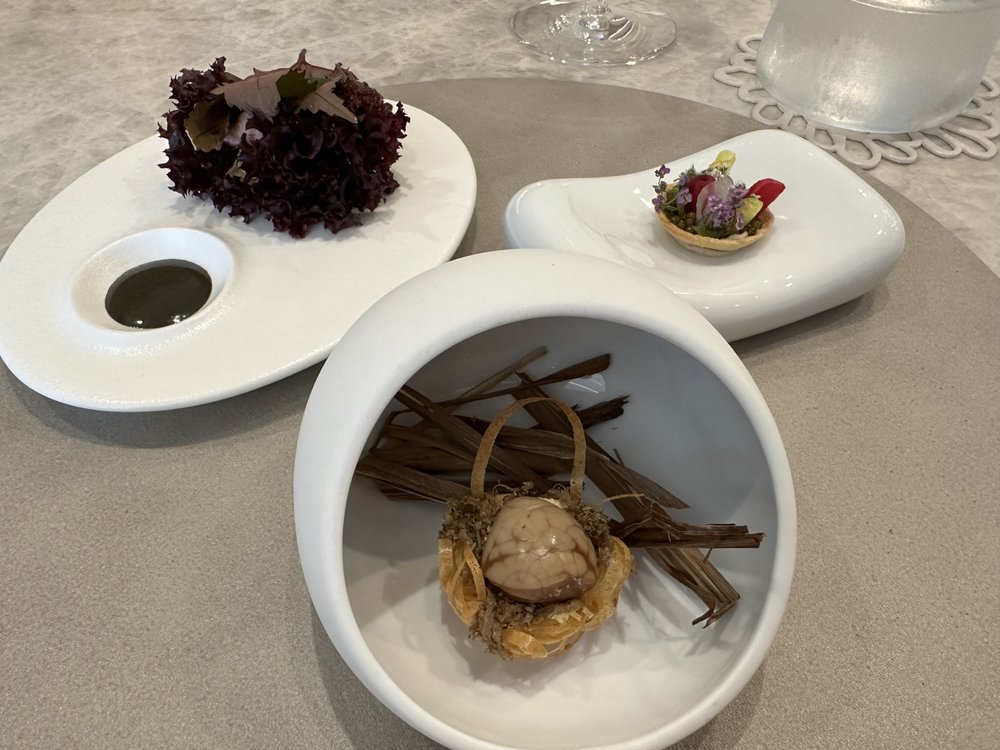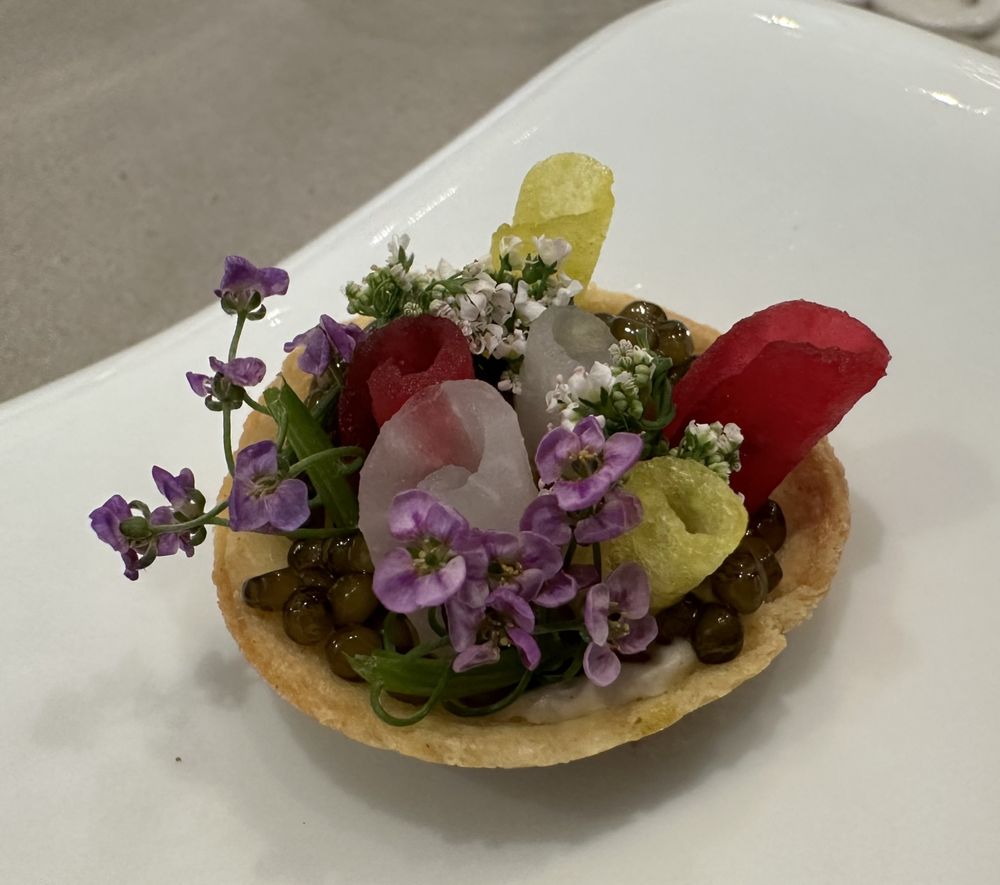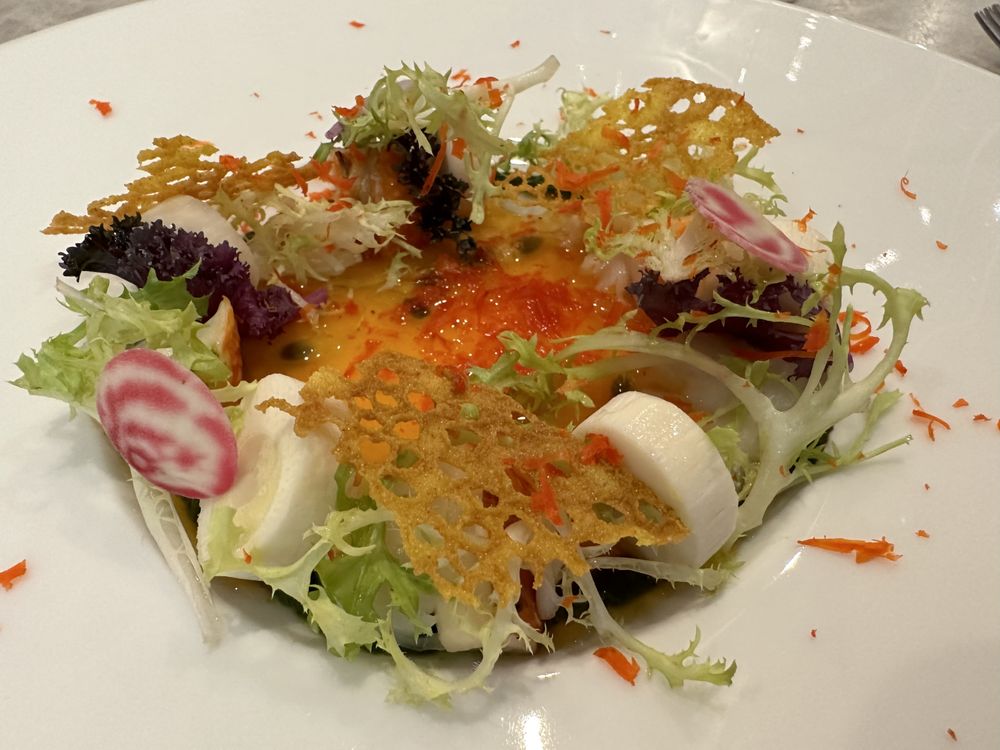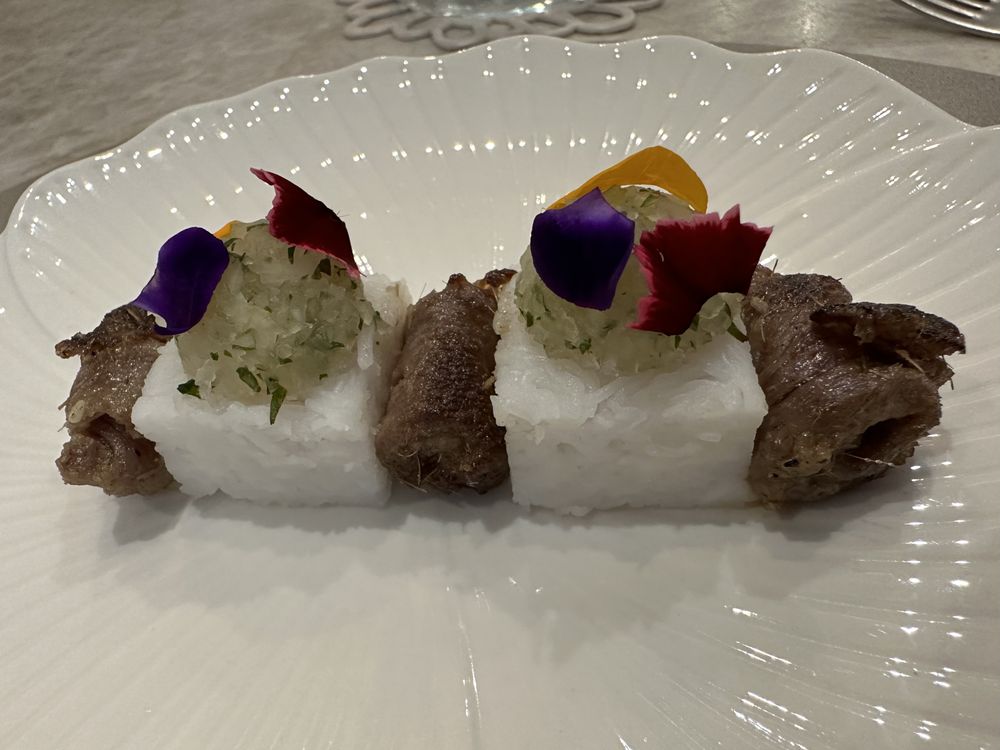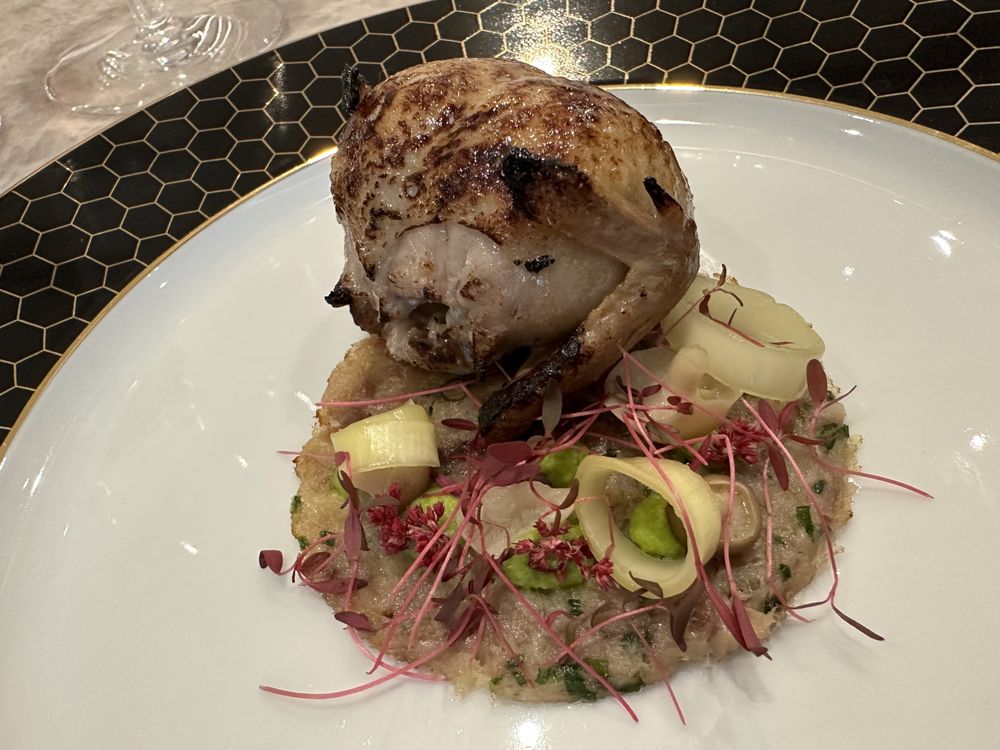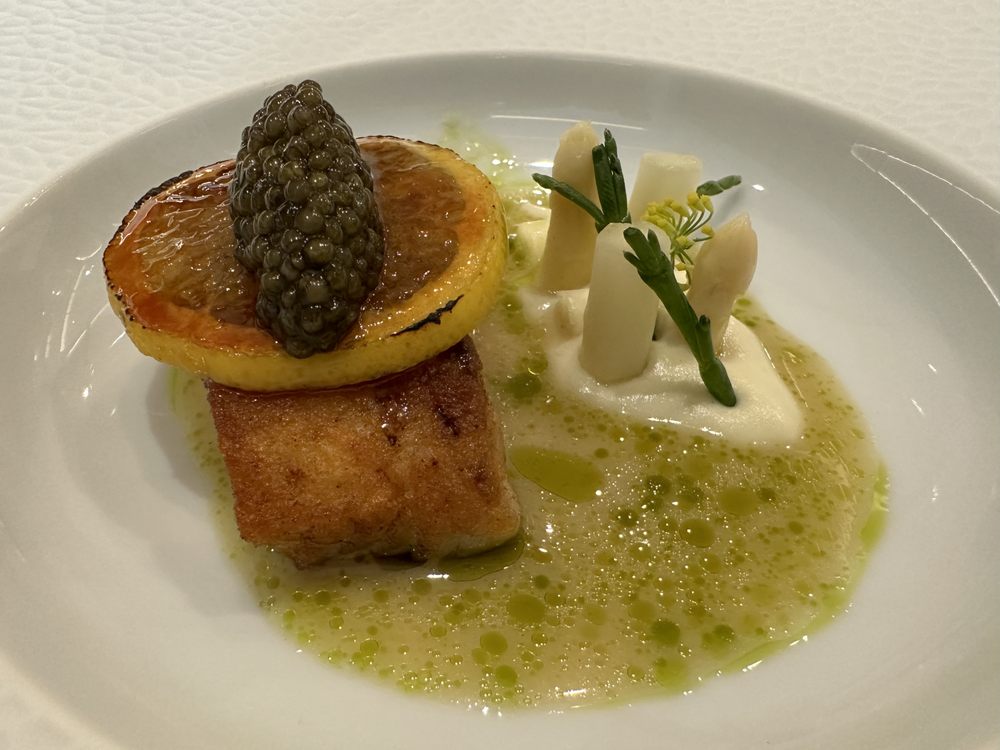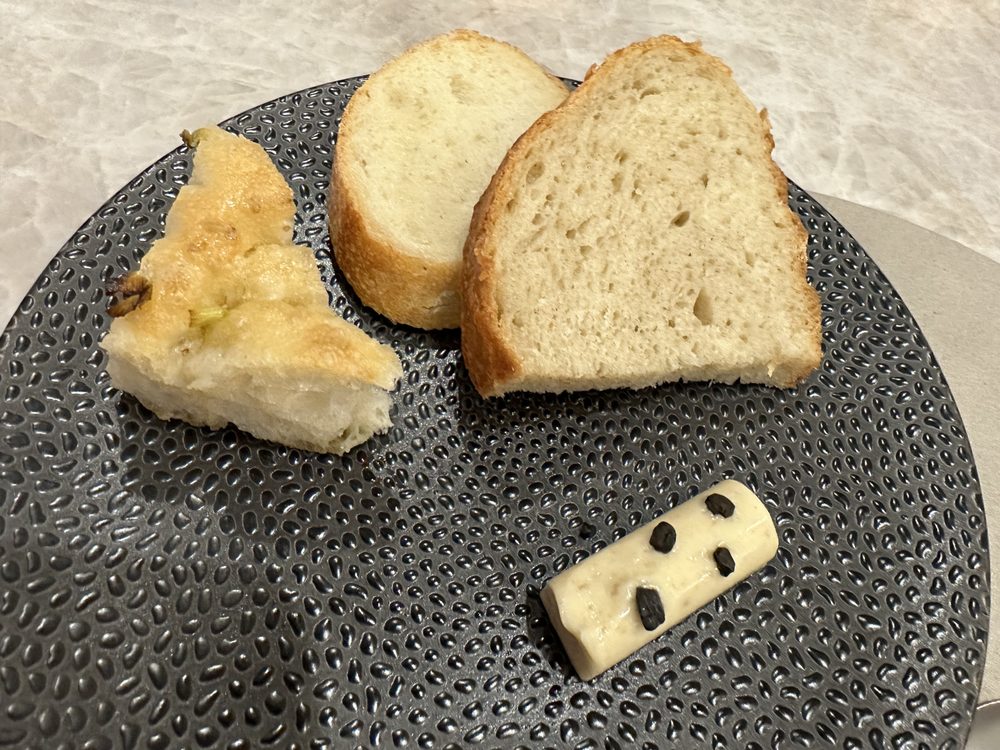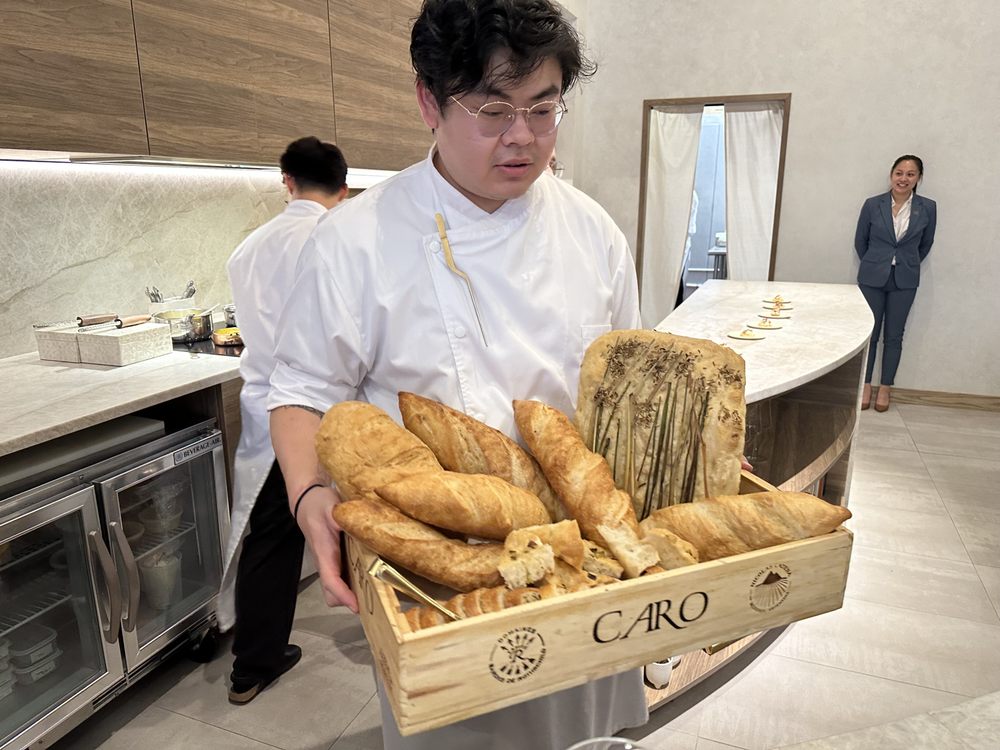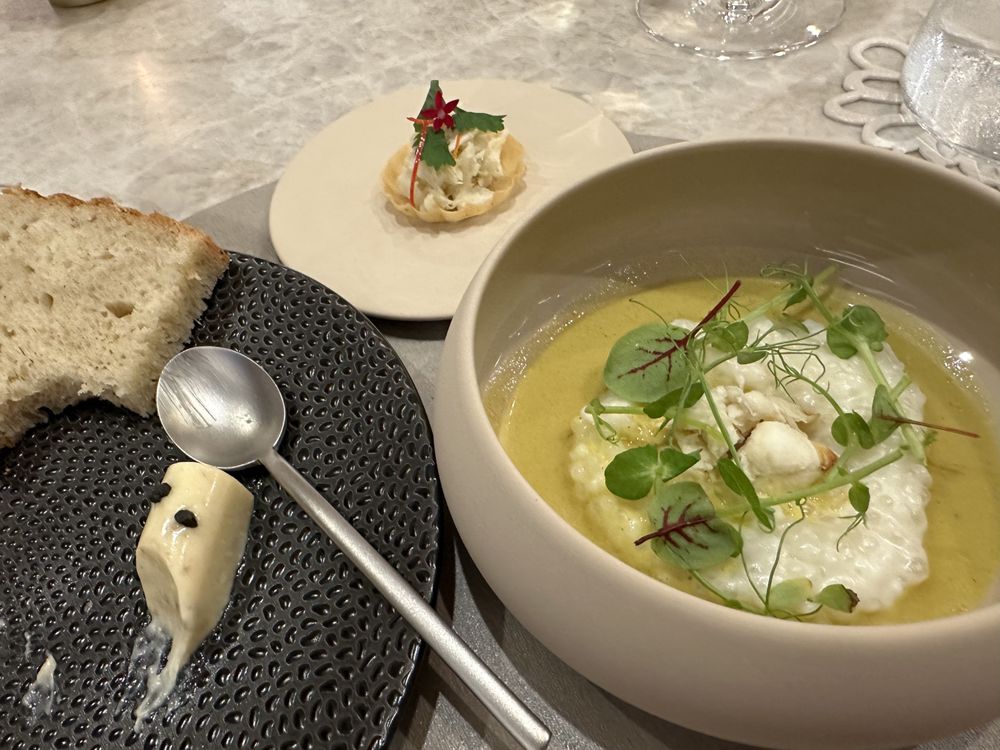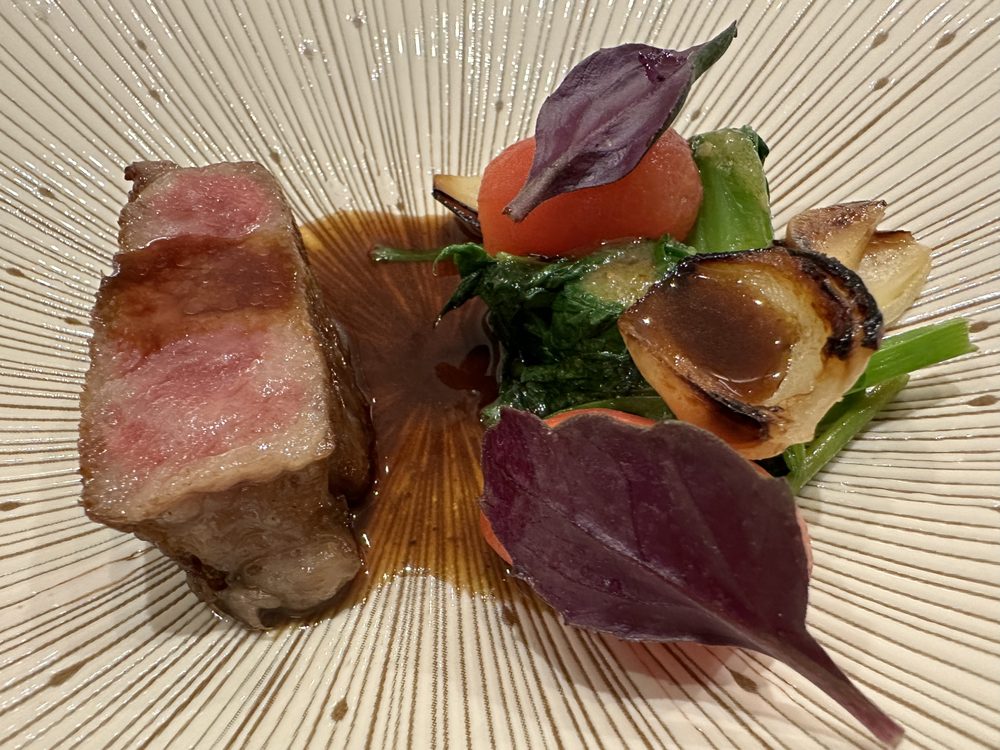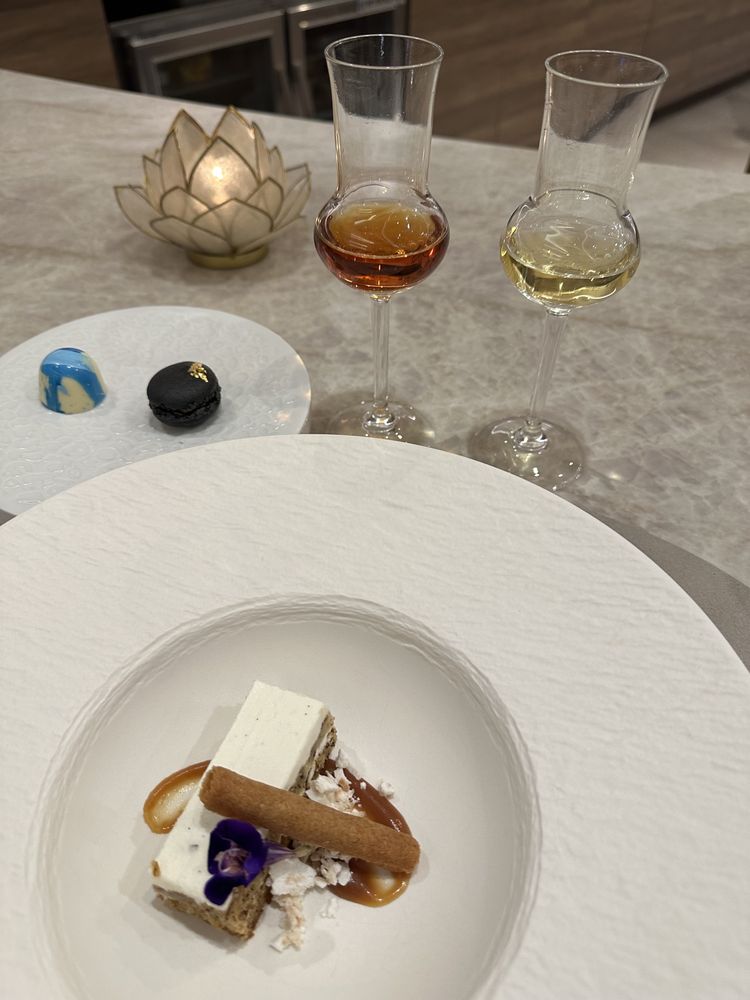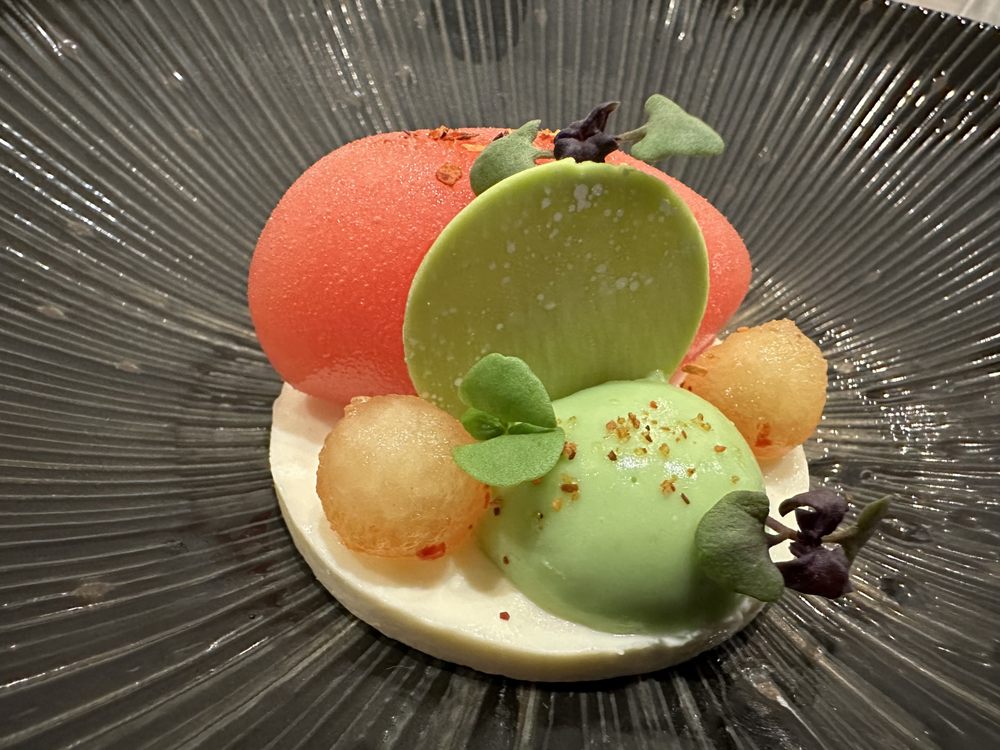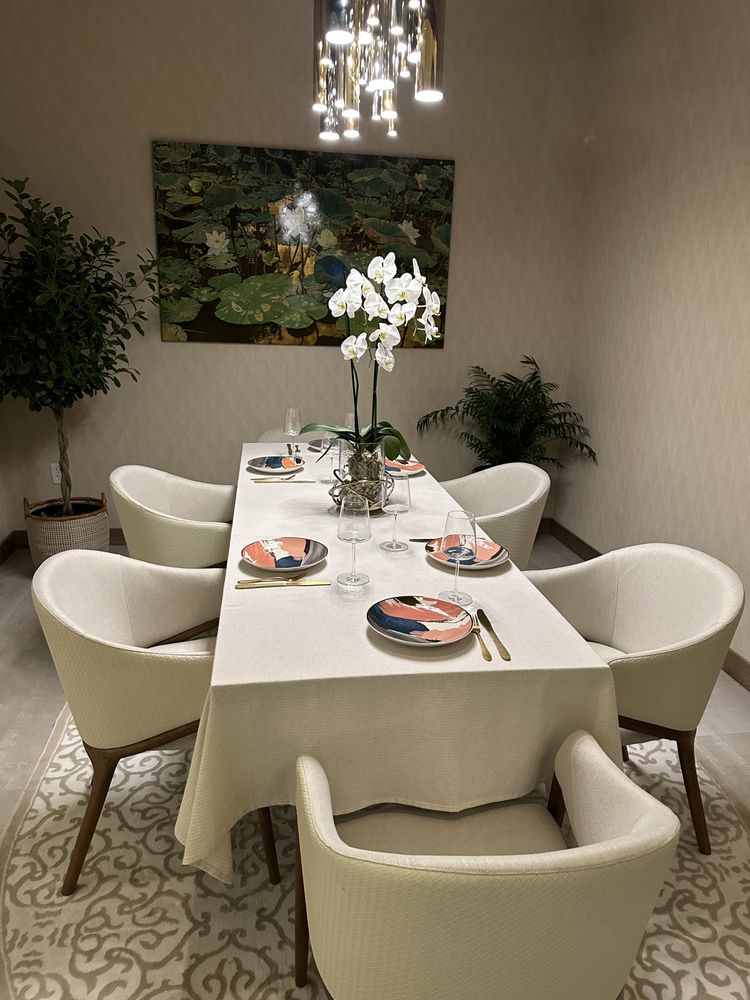 ***** (5 stars)
Camille is now in its new, permanent location in Baldwin Park, and what a knockout it is! We had a fabulous meal at the old pop-up in East End Market, and weren't sure how it could be topped, but it was.
The space is intimate yet spacious, with seating for eight at the counter, plus just four tables, and an elegant glassed-in private dining room for six. It's easily the most beautiful restaurant in Orlando, and one of the most striking restaurant designs anywhere.
Chef Tung Phan oversees a staff of highly practiced chefs who assemble the complex twelve-course (with actually closer to twenty dishes) menu in front of you. Most courses contain an element of Vietnamese cuisine, but I would not call any specific dish Vietnamese. It's modern fine dining, with many elements unique to Chef Phan.
We happened to attend on the first night they were doing table service, and although we sat at the counter, it appeared that table service also progressed like they'd been doing it forever. (As of our visit on August 1, 2023 they are not yet doing private dining.)
It's hard to pick a favorite course given so many astonishingly beautiful and tasty items, and since the menu changes regularly there is no point in my providing a complete run-down. Just feast your eyes on my photos! But I will call out two favorites my companion and I both agreed on in the hopes they will stay on the menu forever: Spiny Florida lobster served with passionfruit, hearts of palm, and various greens was an amazing salad. And the assortment of sorbets including watermelon sprinkled with birds eye chili was a remarkable palate cleanser and pre-dessert.
Two wine pairings are offered, and it is worth getting both if you are a couple, as every one of the selections was thoughtful, matched the food, and contrasted with each other in very interesting ways. Beverage Director Derrick Goodman is very personable, and had interesting comments about each of the wines.
Orlando suddenly has an embarrassment of fine-dining restaurants, and I would place Camille at or near the top of that list.
Camille
4962 New Broad St
Orlando, FL 32814