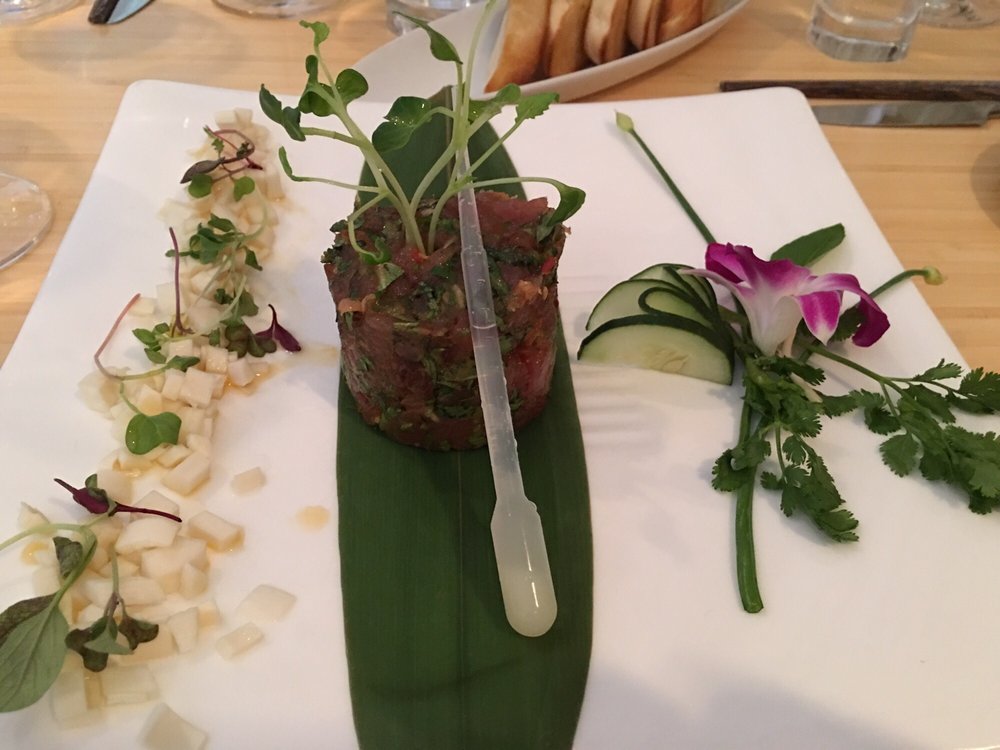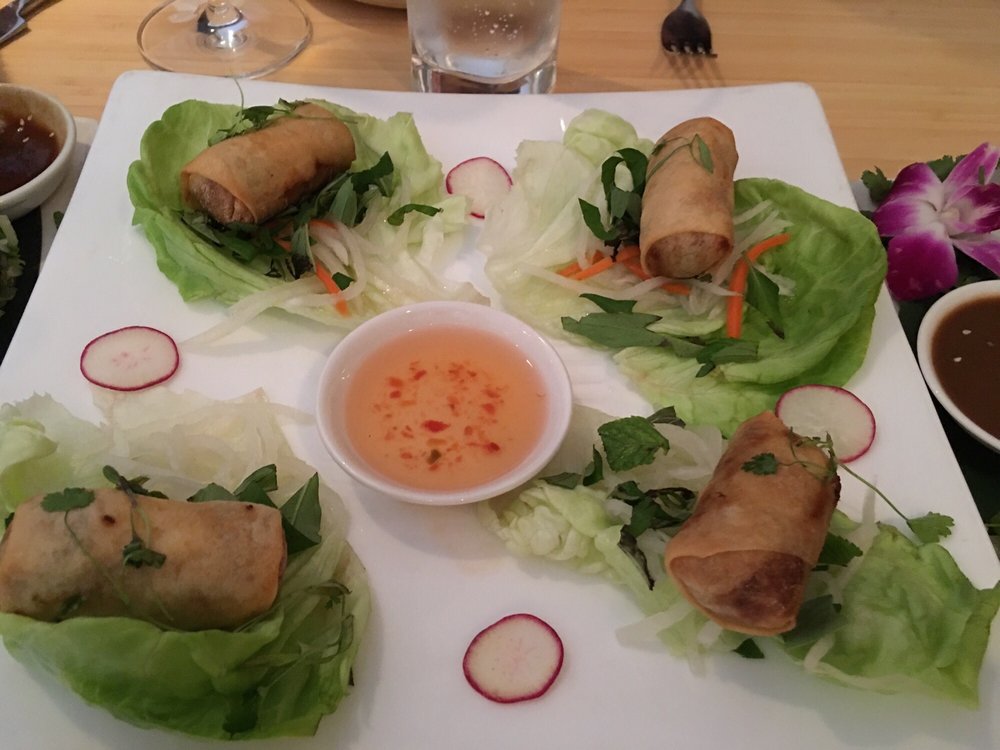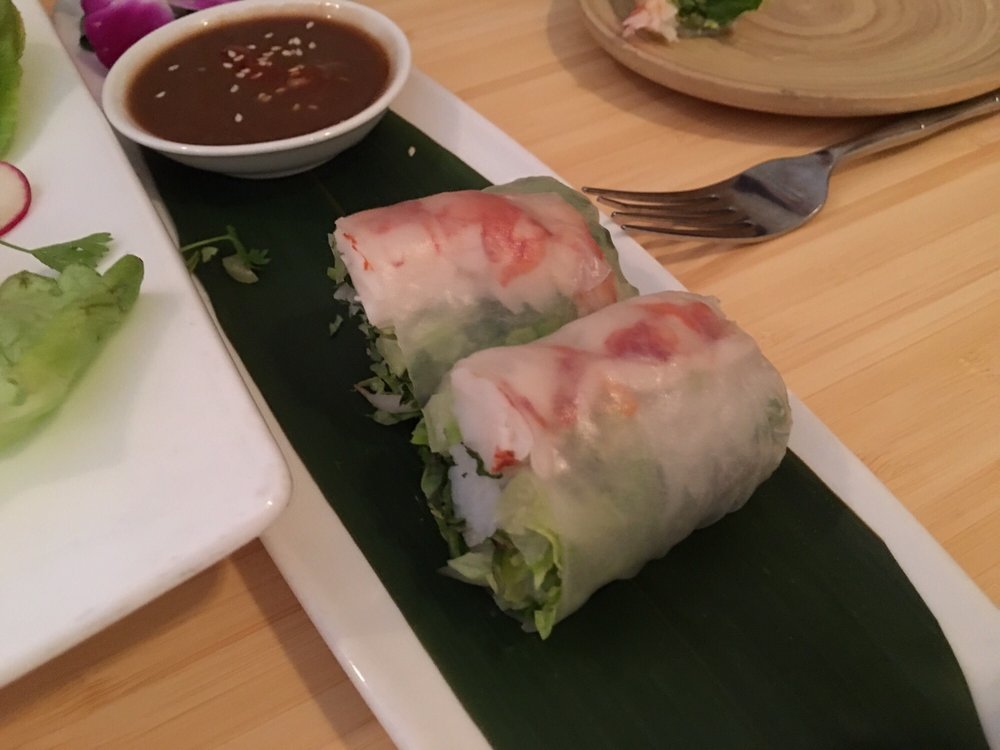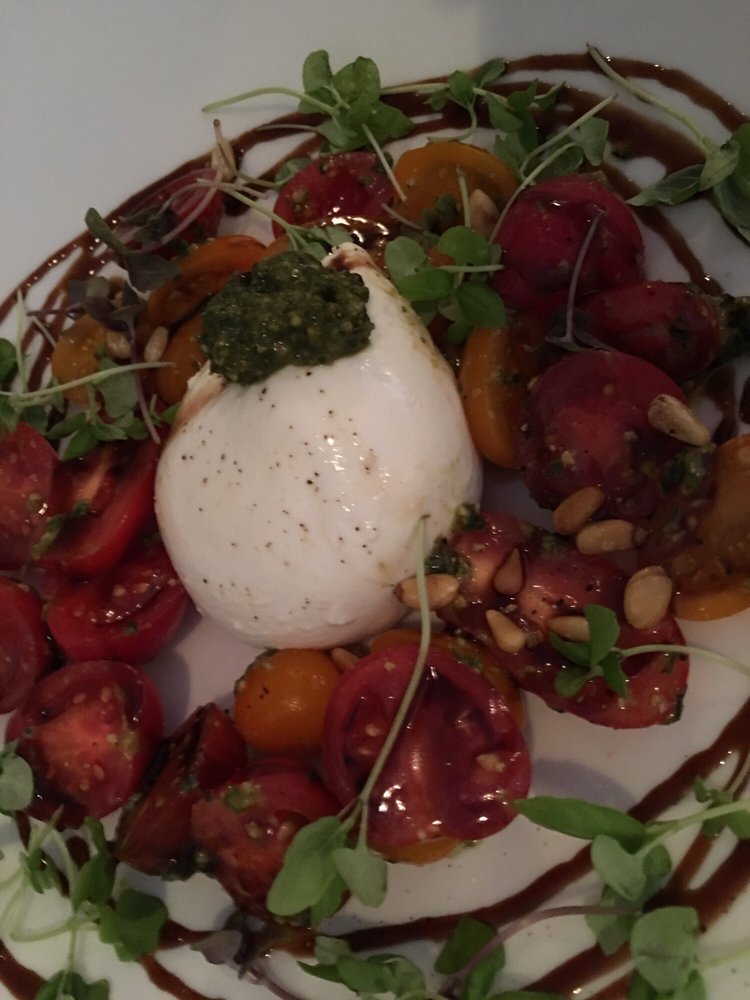 ***** (5 stars)
Based upon the reviews I was expecting some fairly extraordinary food, and I was not disappointed. Everything we had was top notch. The complexity of the recipes and quality of the ingredients is definitely far above most Vietnamese restaurants I've been to.
At a recent lunch we worked our way through many appetizer courses, beginning with the fresh shrimp rolls and the mini crispy spring rolls. Both were elevated by the inclusion of very flavorful and fresh herbs.
Tuna Tai Chanh was a wonderful tuna tartare that was mixed with an unusually large amount of chopped fresh herbs that gave it a complex flavor, elevating it far about the tuna and sesame oil base.
We also tried two special. Pheasant pate was an excellent rough country style pate served with traditional French accompaniments of mustard, gherkins and chopped onions. Truffled burrata cheese was also nicely done, with a sort of pesto or chimichurri accompaniment.
For an entree I had the grilled pork banh mi. I'm a particular fan of that sandwich, and this one was as good as any I've had, with lots of fresh herbs, a savory soy marinade, and just the right amount of creamy mayonnaise.
I'm not sure I'd describe anything I had as "fusion" cuisine. Most of the dishes are gourmet Vietnamese, and the two specials we had were French, but I didn't detect any fusing going on.
The wine list is reasonably priced and offers some nice choices. The Puligny Montrachet went well with the food, although not as well as the Chateau Carbonneau that we brought. The $30 corkage seemed a bit steep, but otherwise I thought the food pricing was very reasonable. I can only assume those complaining about the prices were expecting Vietnamese sandwich shop and the ingredients here mark this as a very fine dining restaurant that happens to serve lunch, too.
Restaurant BT
2507 S MacDill Ave
Tampa, FL 33629
(813) 258-1916
http://www.yelp.com/biz/restaurant-bt-tampa