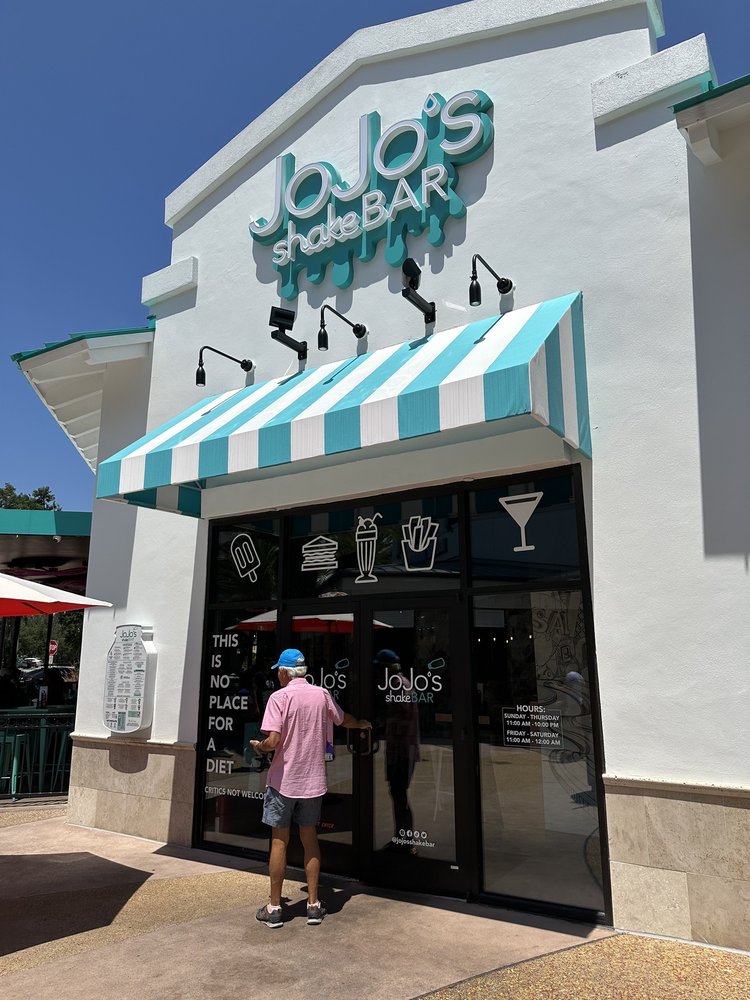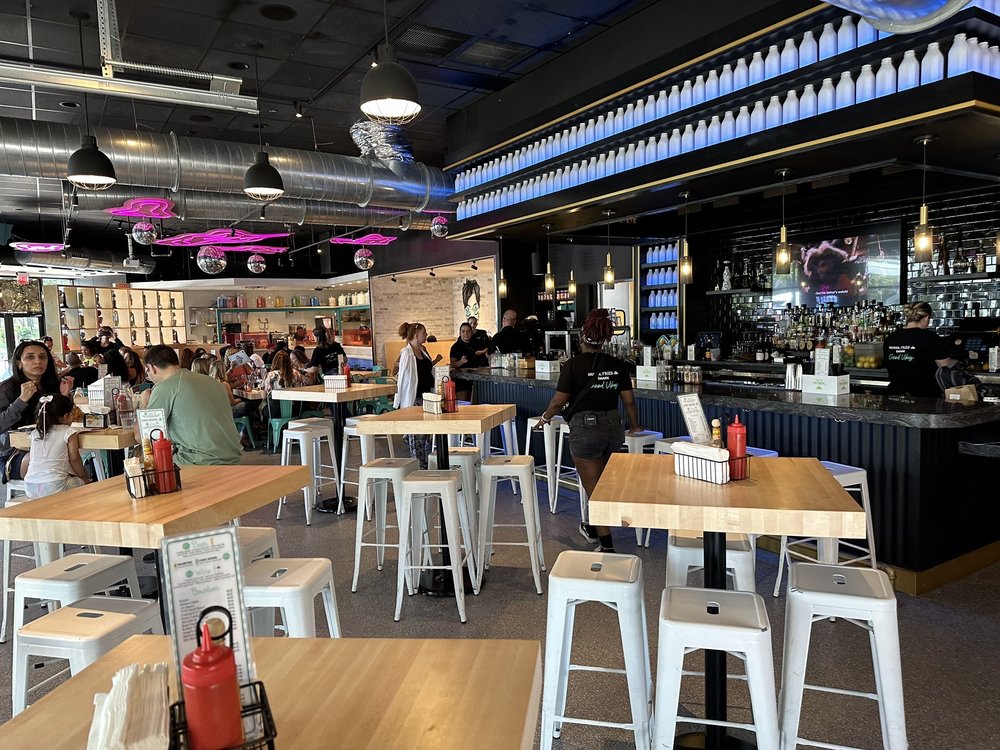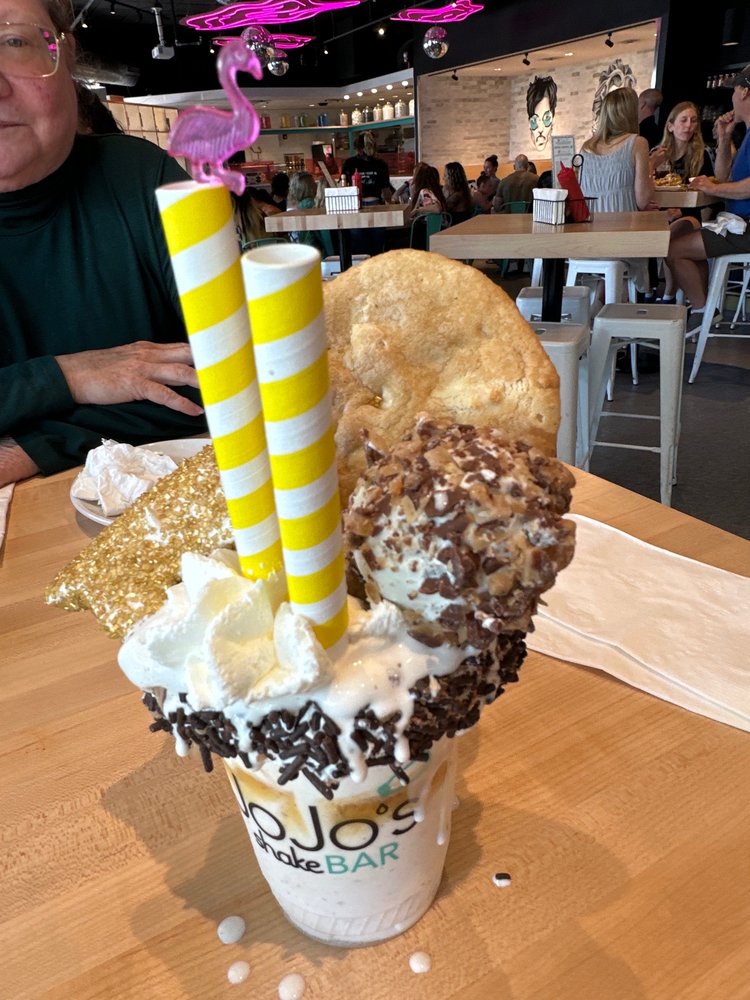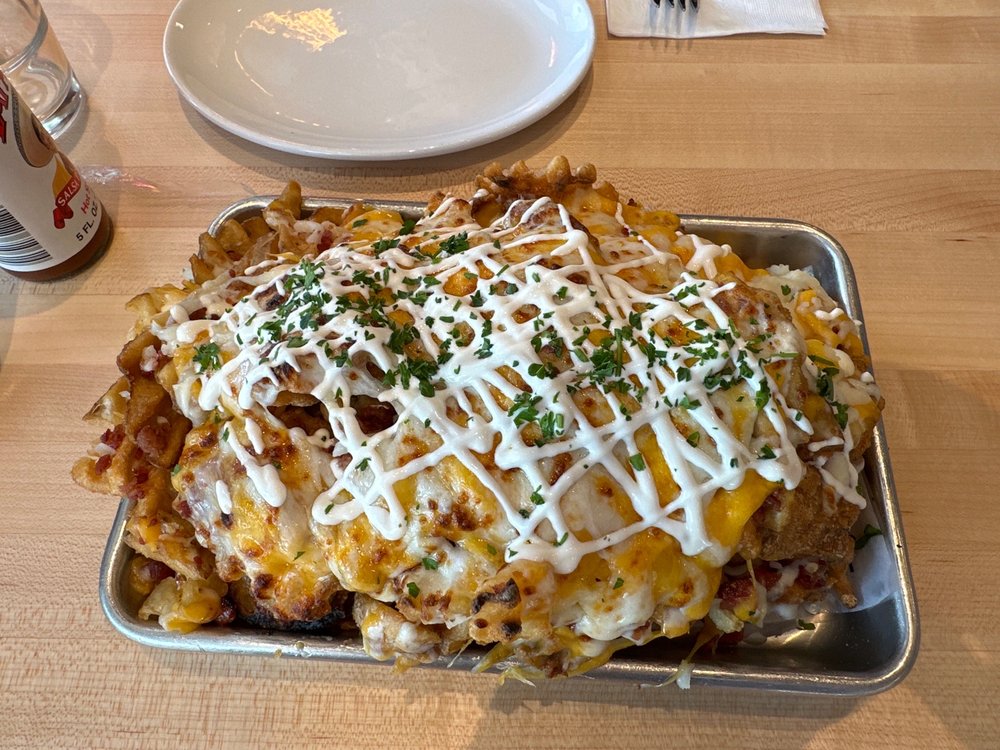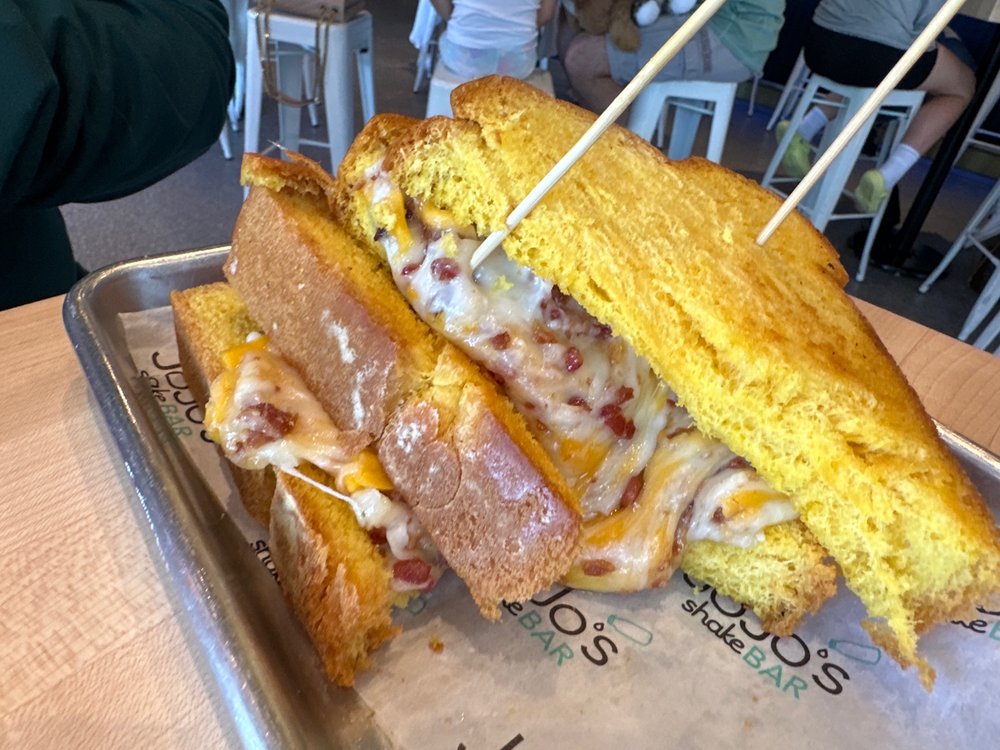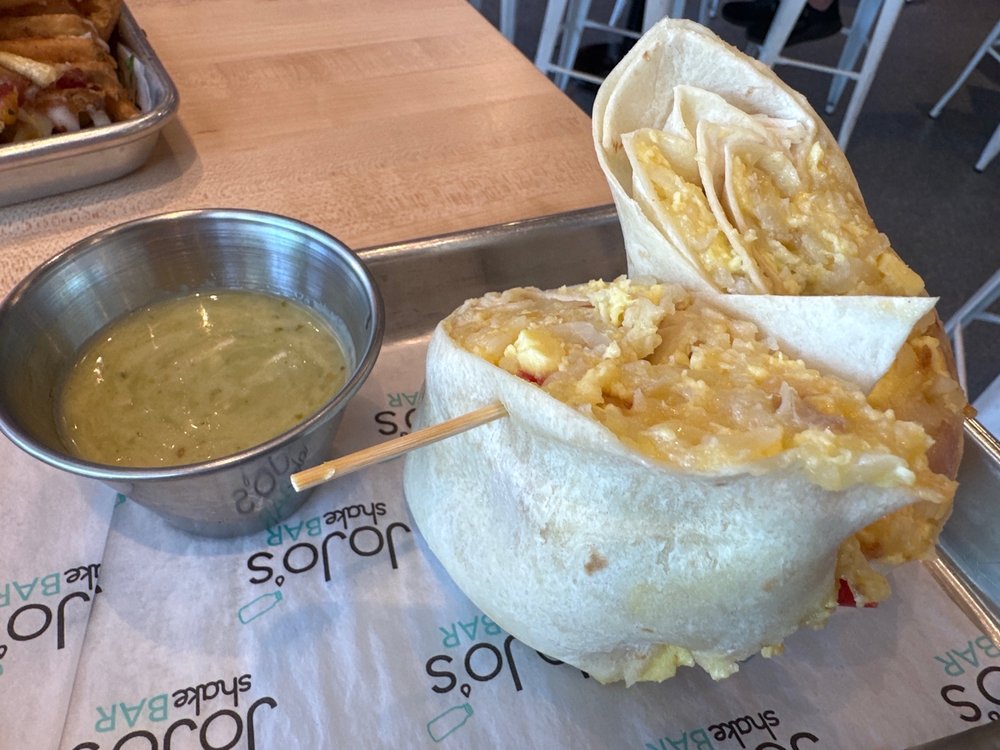 **** (4 stars)
I used to have a condo two blocks from this place in Chicago, but I could never get into it, because there was always a line out the door. So it's ironic that I finally got to the one in Orlando, where I live full-time.
Fortunately, this one is bigger, but still very busy, and reservations are definitely recommended.
You definitely don't want to go here on a diet. That's not what this place is about. It's about huge portions of tasty, definitely non-health food.
We started with the JoJos fries, which were really nicely done, with crispy waffle-cut potatoes, and topped with cheese and bacon.
I had the breakfast burrito, since it was a weekend at lunchtime, and I rarely get one with the same ingredients that I use at home. This one was very nicely stuffed, and had a great accompanying sauce.
Of course, the main reason to go here is for the shakes, and the Gold Digger did not disappoint. It was piled high with a cookie, marshmallow, cake ball, whipped cream, and a toffee-coated pretzel. I had mine with Jim Beam bourbon. It was a terrific shake, and like everything we had, it was a serving for at least two people.
In fact, that's really a theme here. Every single item we had was a full meal for 2 to 4 people, so don't get carried away with your ordering until you've tried a couple of things.
It's a fun environment, and one of the better places for tourists to eat on International Drive.
JoJo's ShakeBAR Orlando
9101 International Dr
Orlando, FL 32819