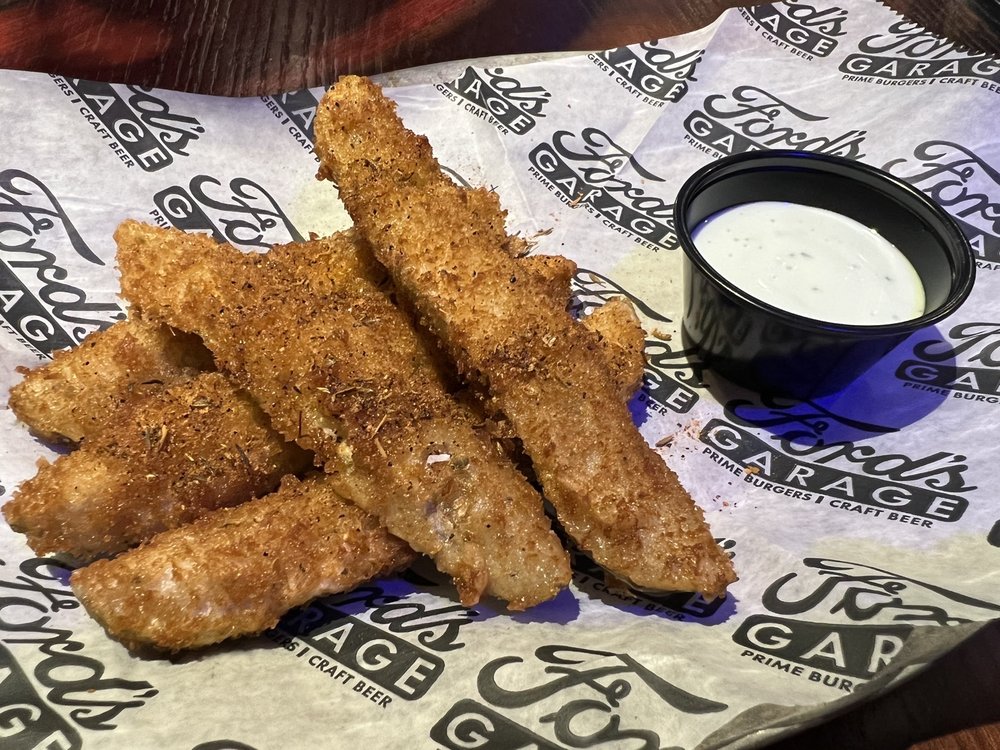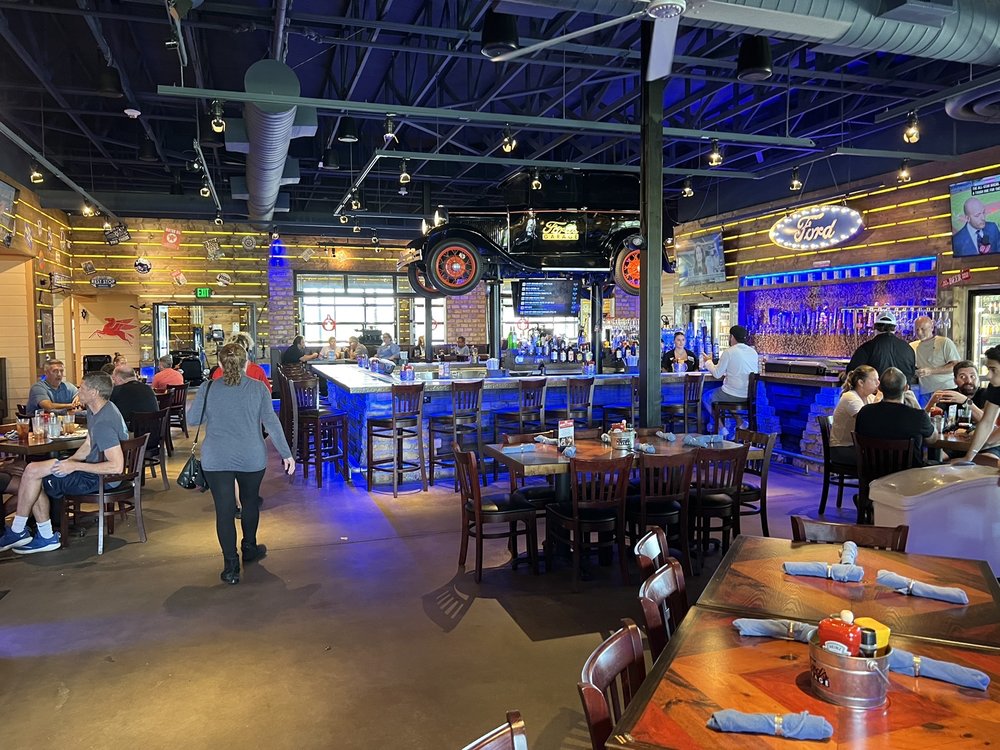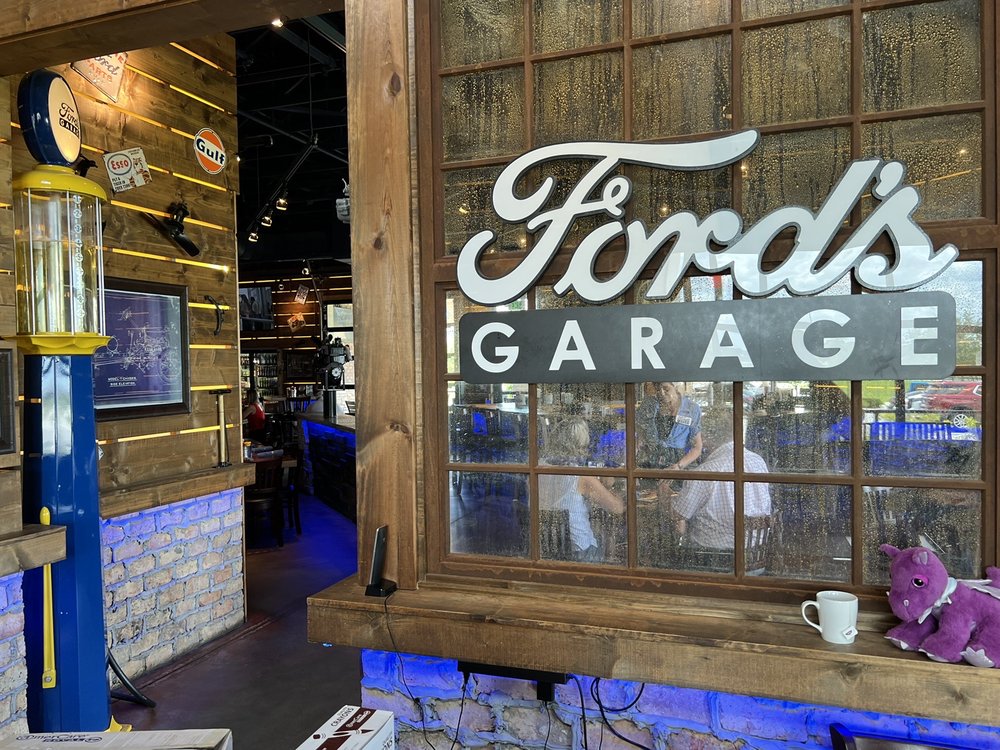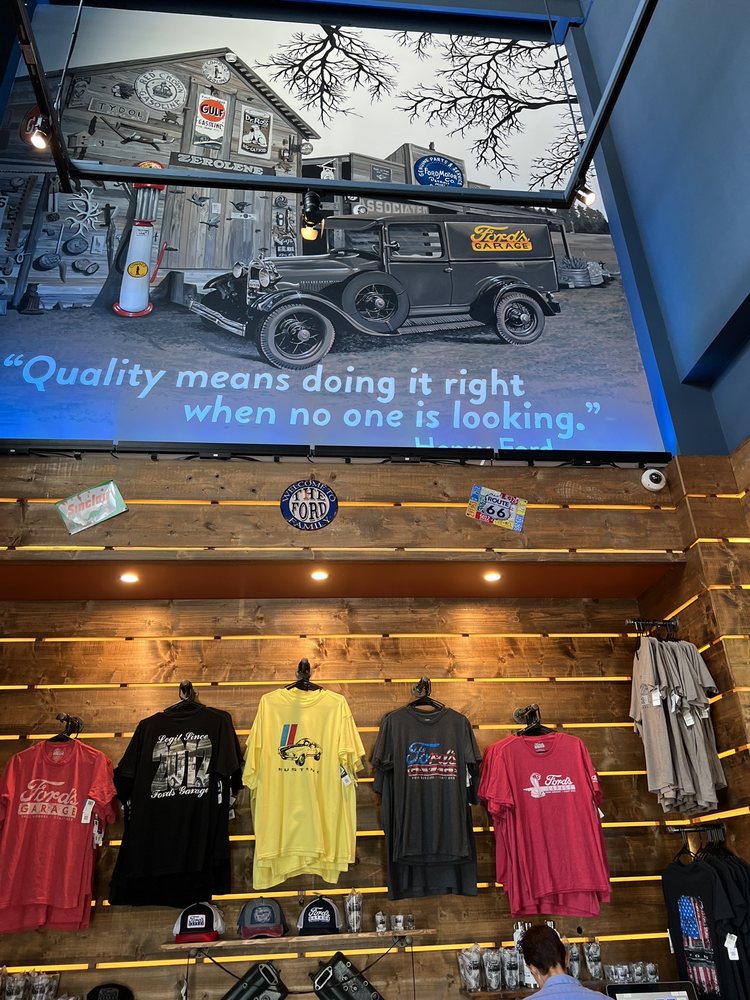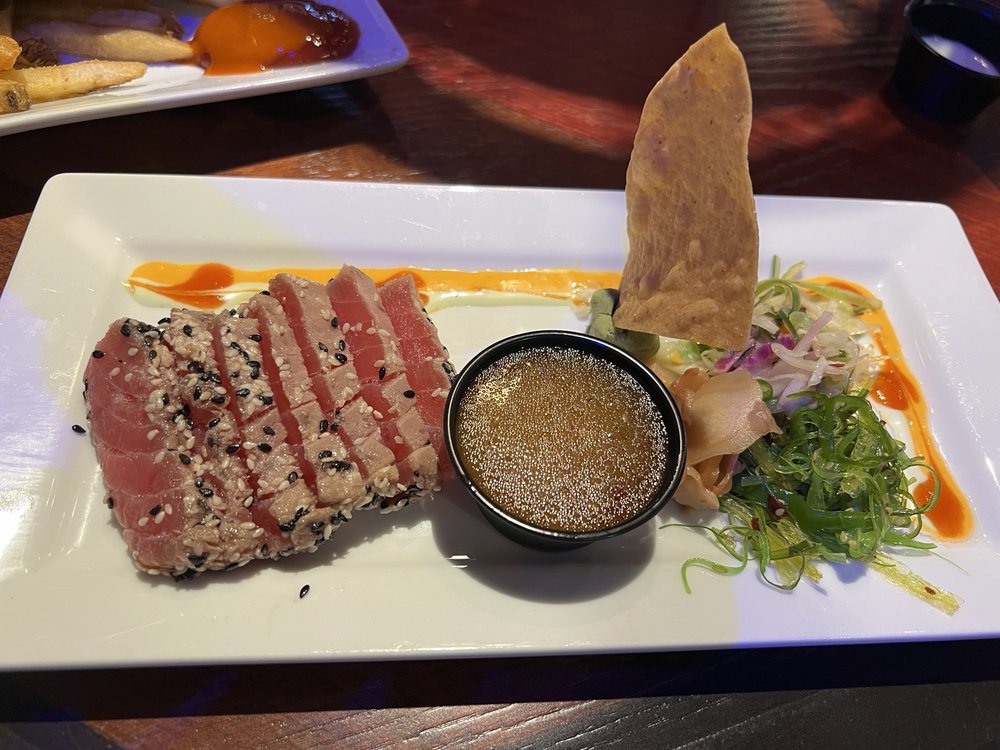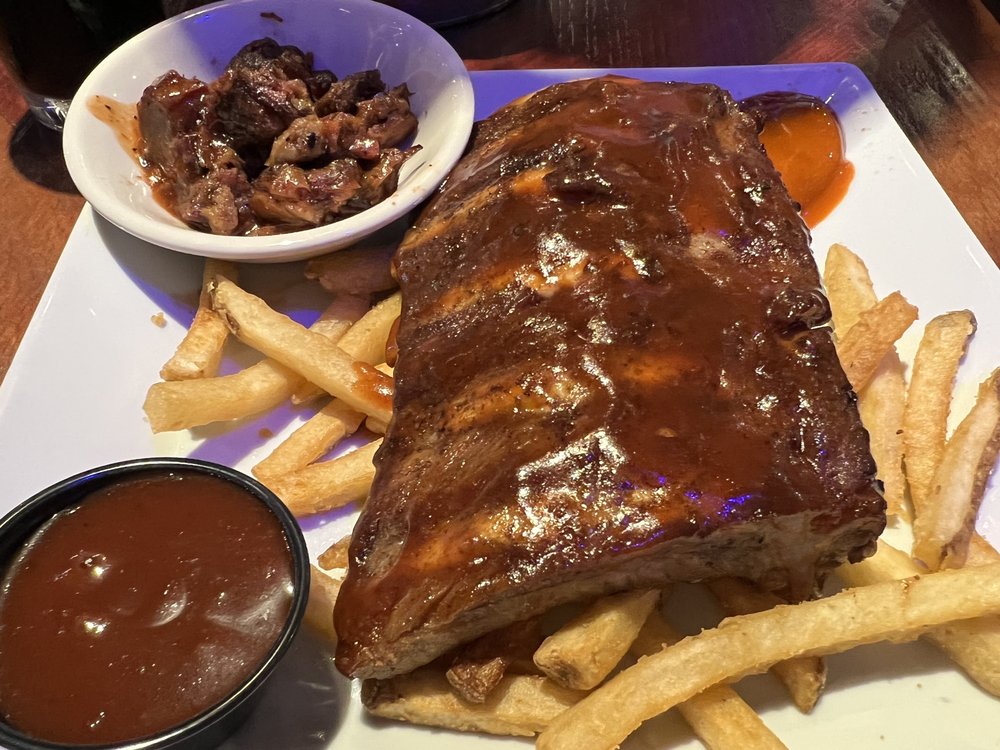 **** (4 stars)
This seems like a particularly large Ford's location. As with the others, the decor theming is neat if you're into antique cars.
The menu focus is on elaborate burgers, but I like their barbecue. The ribs are tender, and the burnt ends moist and tasty.
The tuna appetizer is also surprisingly good.
Avoid the fried pickles, as they aren't the usual slices, but are instead spears, and the layer of skin makes them unappealing.
Also avoid the booths near the back of the main room, as the air handler is both cold and LOUD.
Service was good.
Ford's Garage – Winter Garden
5375 Hamlin Groves Trl
Winter Garden, FL 34787
https://www.yelp.com/biz/ford-s-garage-winter-garden-winter-garden