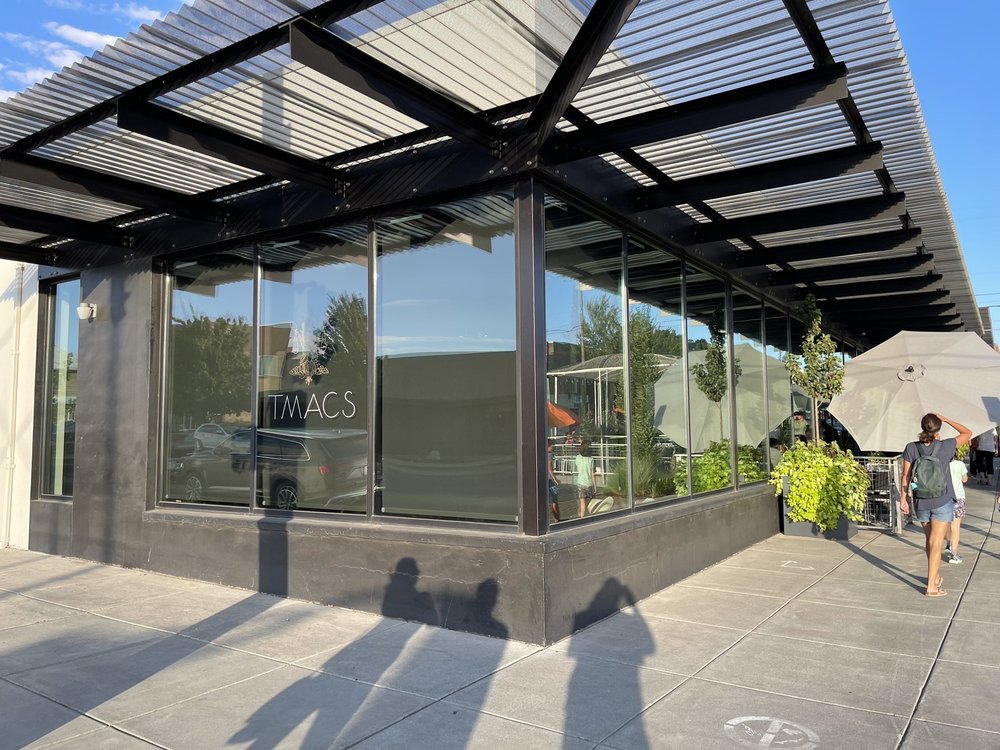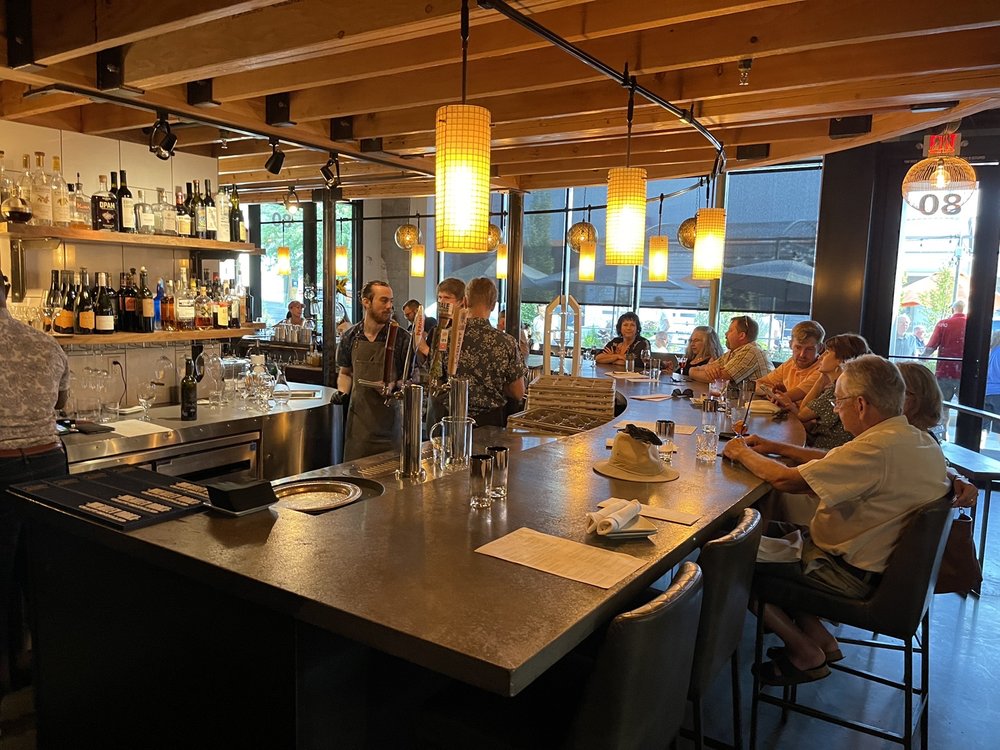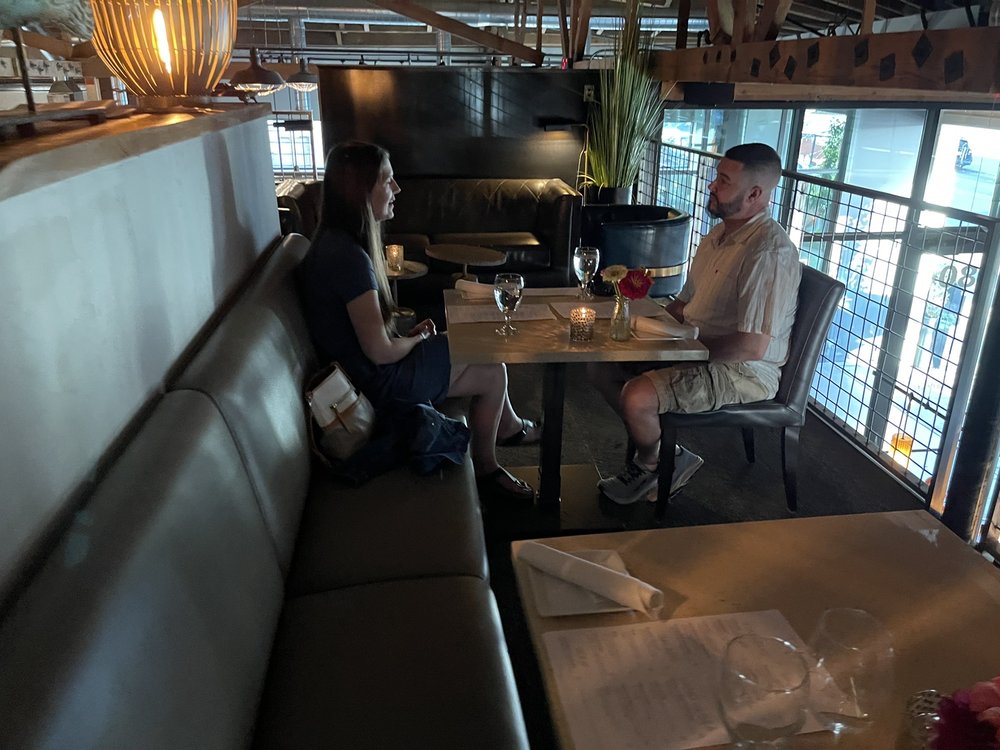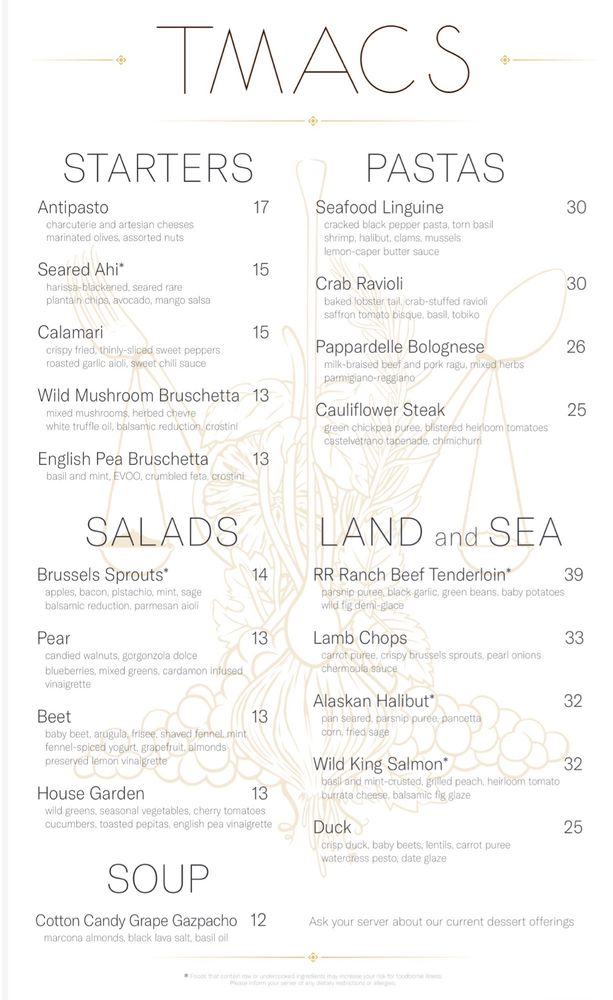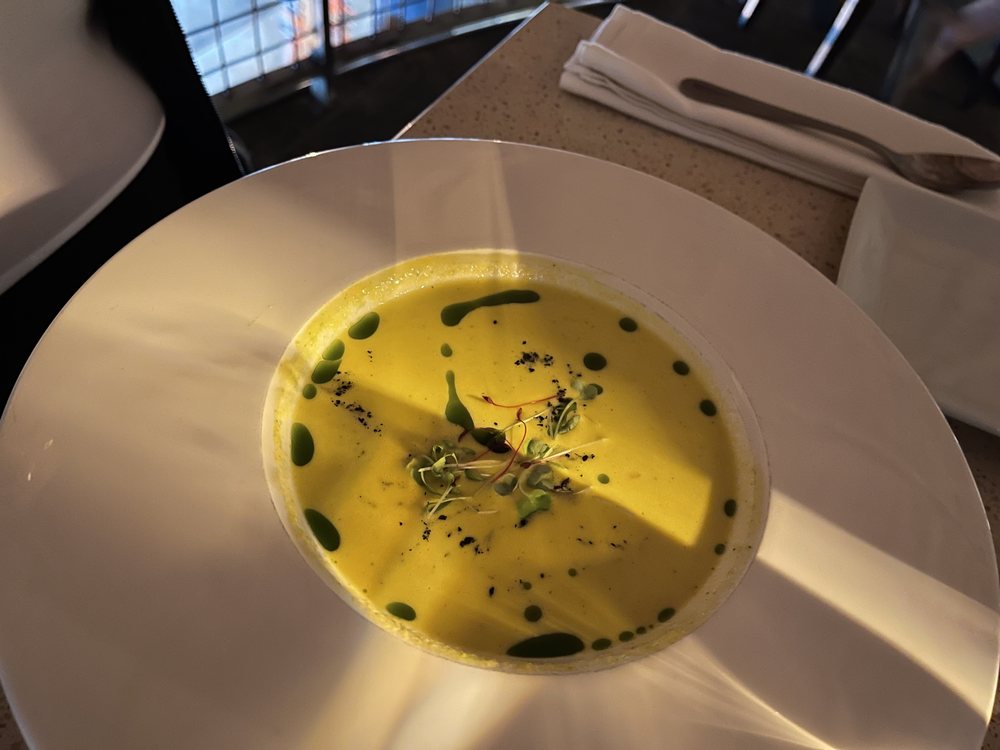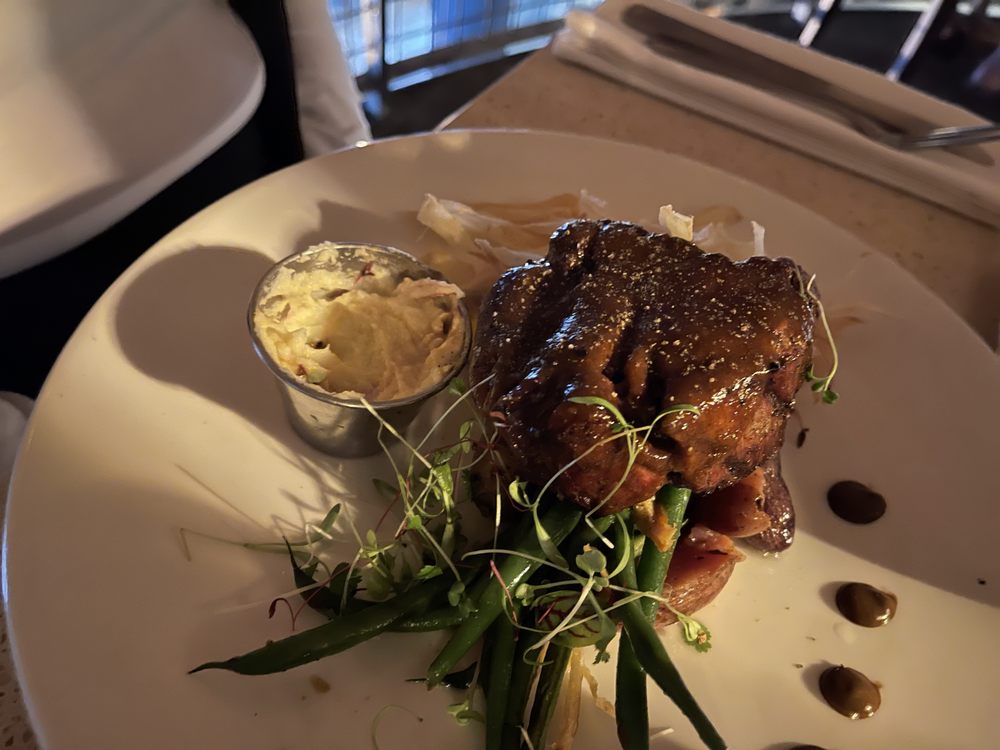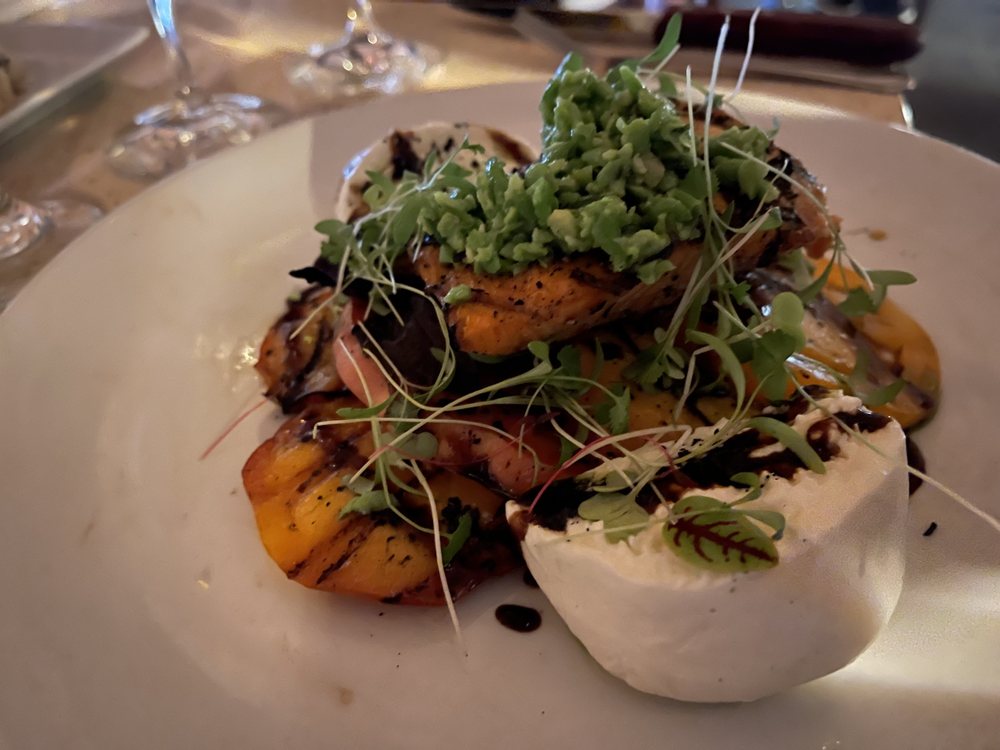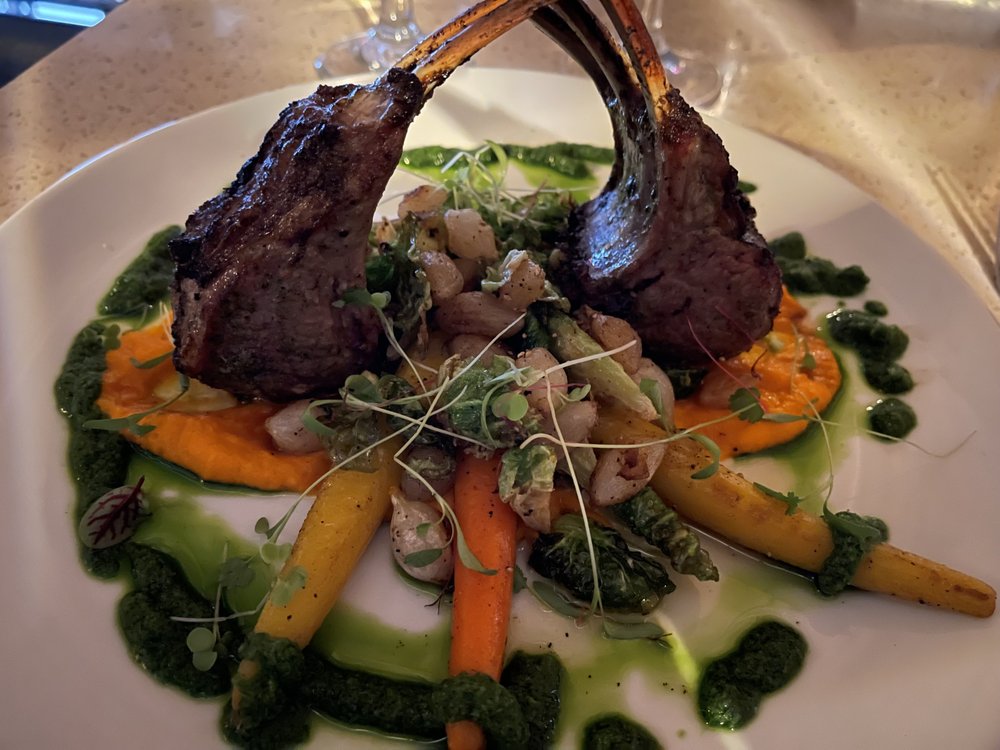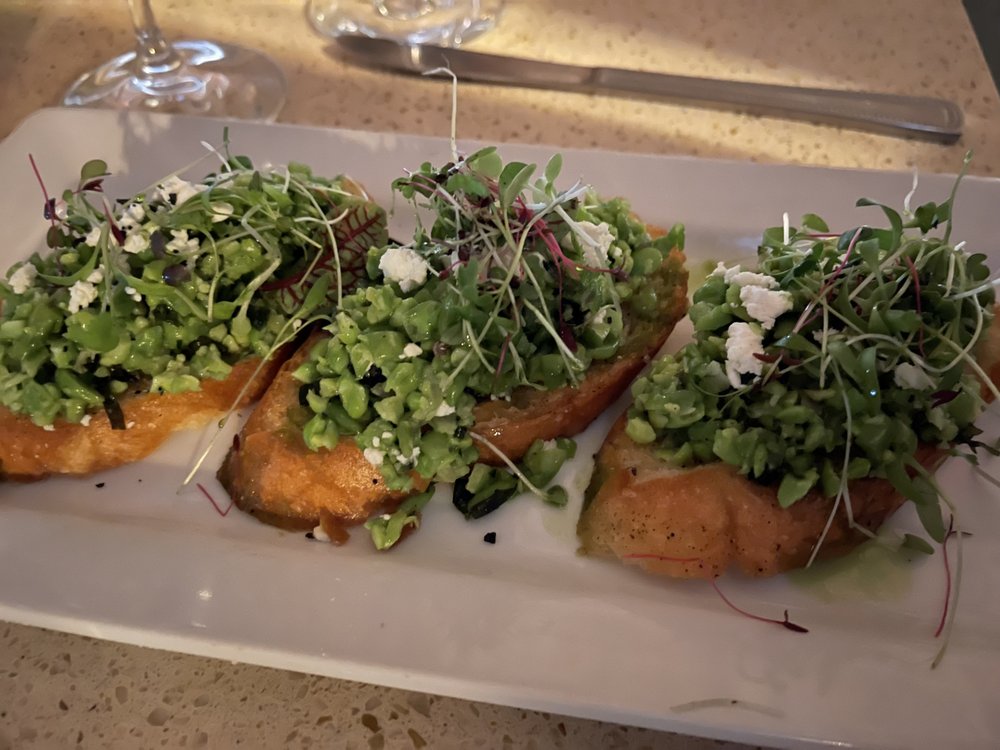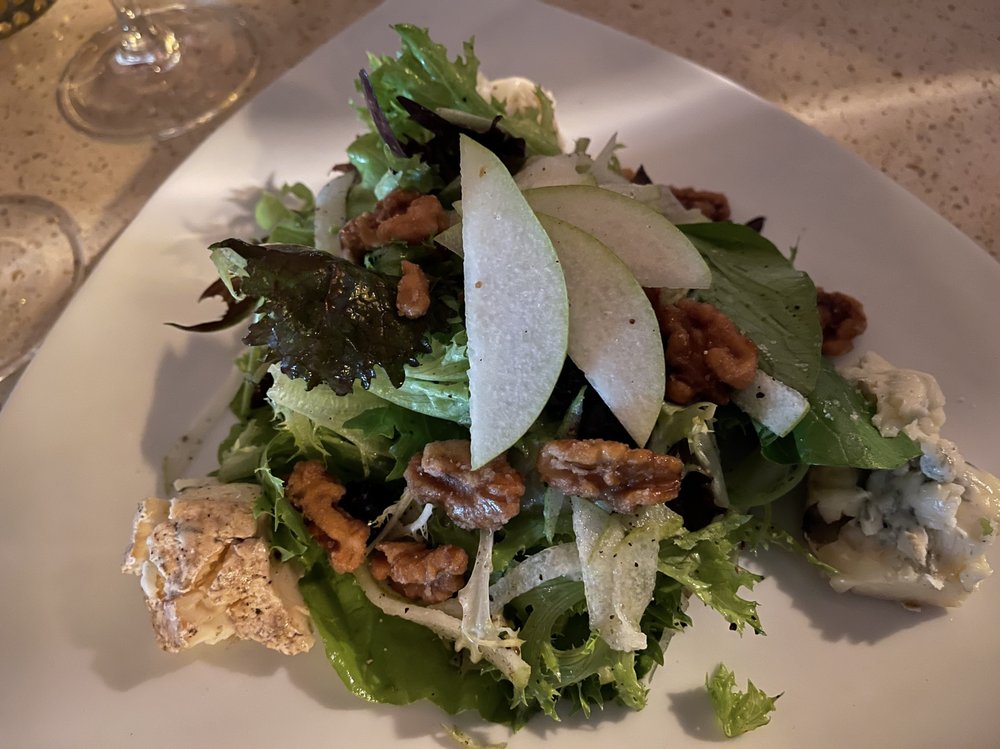 ***** (5 stars)
First off, a shout out to Caleb. Of the thousands of restaurants we've been to, he's possibly the best server we have ever encountered. What a delight he made our visit, acting as the perfect host. Kudos!
TMACS was our best meal during our days in Walla Walla. The food and ambiance were both just what we look for when dining out.
There is ample outdoor seating, but we chose to dine inside and enjoy the dramatic interior. The bar and tables surrounding it can be a bit lively, but the upstairs mezzanine is an intimate respite from the activity below. We loved the low lighting levels upstairs, and wish more restaurants were like this.
All of the food we had was excellent, with complex flavors and deft plating. Particularly noteworthy were the Local Melon Gazpacho, the Pear Salad, and the Lamp Chops.
The wine list focuses on local wines, and the prices are reasonable.
I highly recommend this restaurant. If you have only one dinner in Walla Walla, this is the place to go.
TMACS
80 N Colville St
Walla Walla, WA 99362