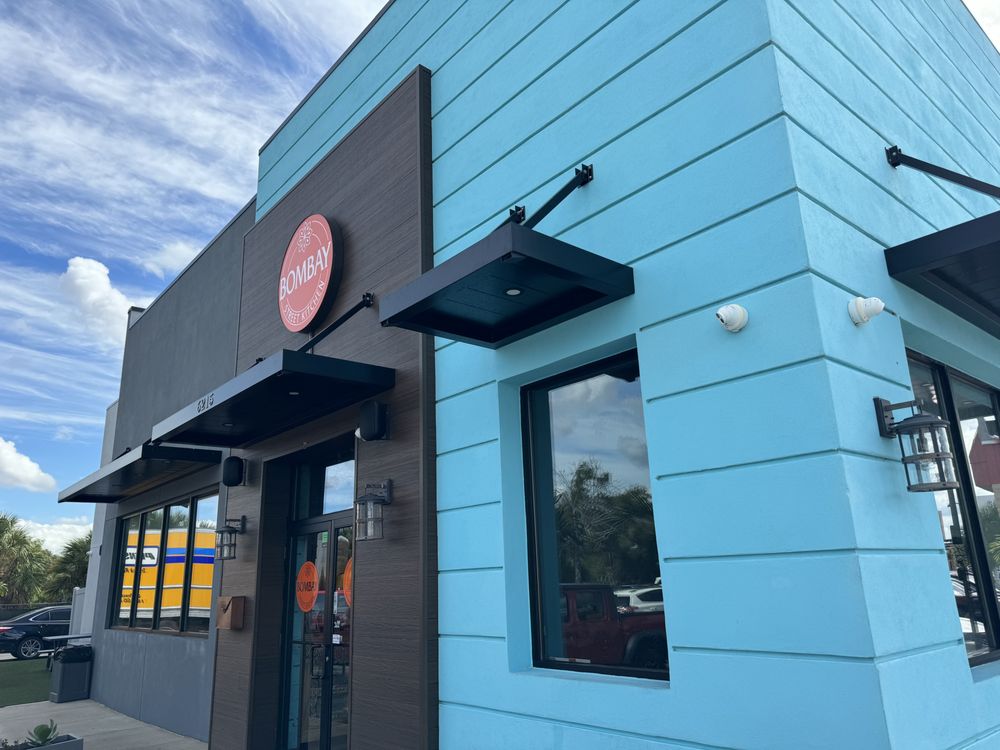 Wow, this place far exceeded my expectations. For starters, it's much nicer inside than the online photos make it look. It's actually a sit-down restaurant with excellent table service.
Orlando is blessed with many great Indian restaurants, but I was drawn to Bombay Street Kitchen because the menu offered many dishes beyond the usual offerings, so I purposely ordered items that you can't get most places. The menu is divided into several sections including one labeled "Asian" which seemed to offer a fusion of other Asian foods such as Chinese, but with an Indian touch.
I honestly can't pick a favorite of the dishes we had! I would (and no doubt will) order all of them again. I'll let the descriptions and names speak for themselves:
PANI PURI
Fried bread, spiced potatoes mix, tangy water.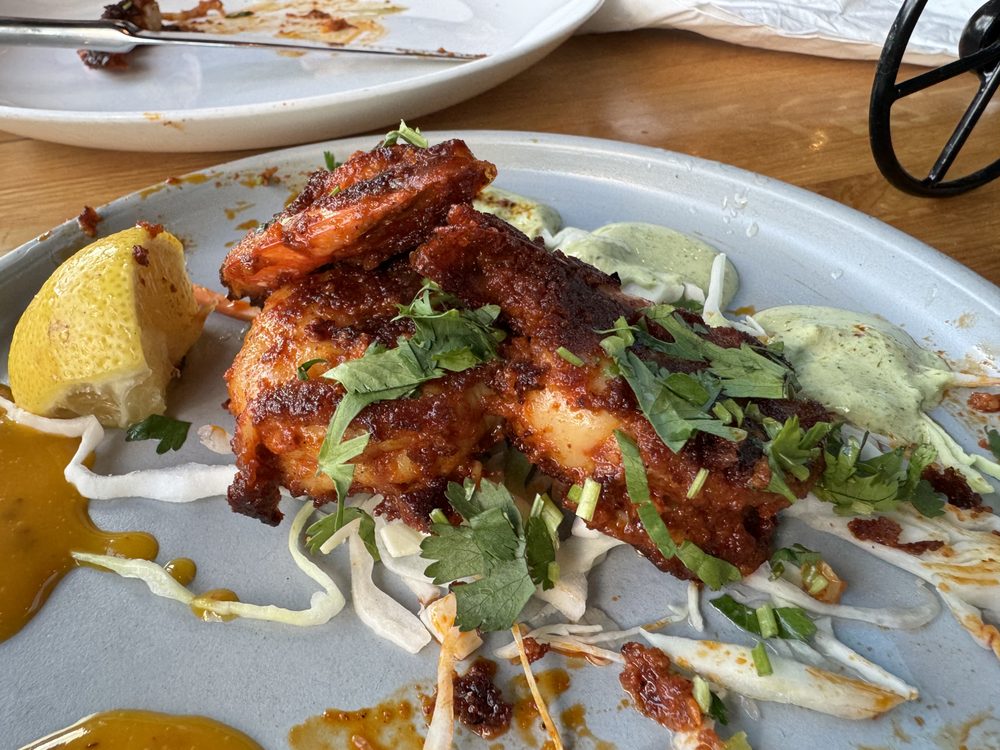 GUN POWDER GARLIC SHRIMP
Grilled shrimp, garlic, homemade spice mix.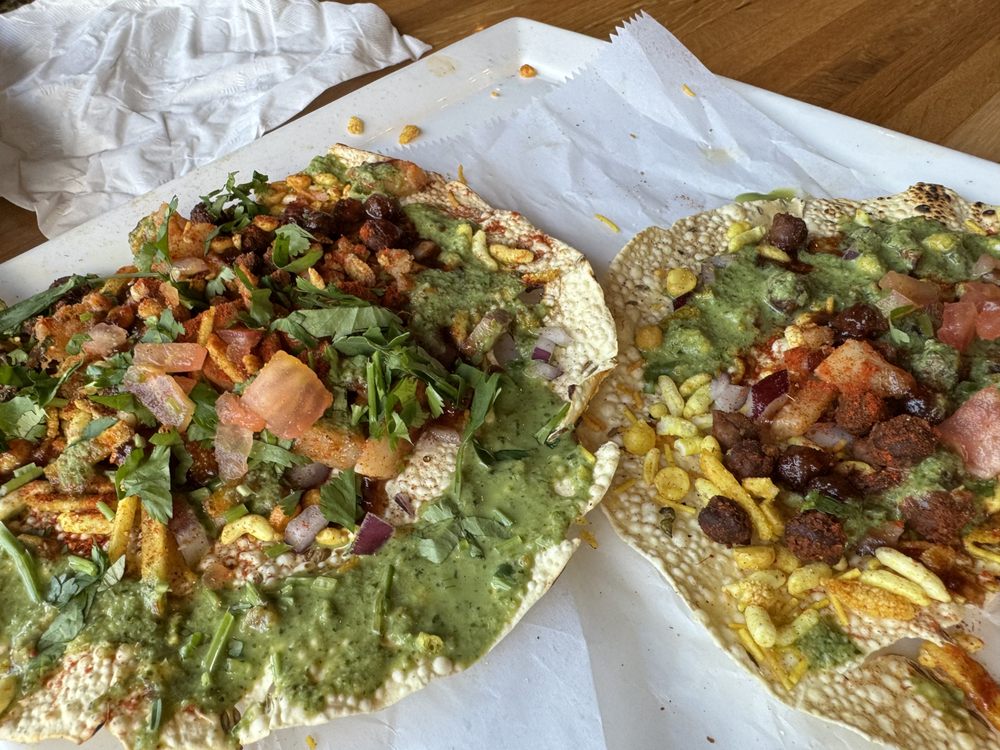 MASALA PAPAD BHEL
Papad, onions, tomato, spices.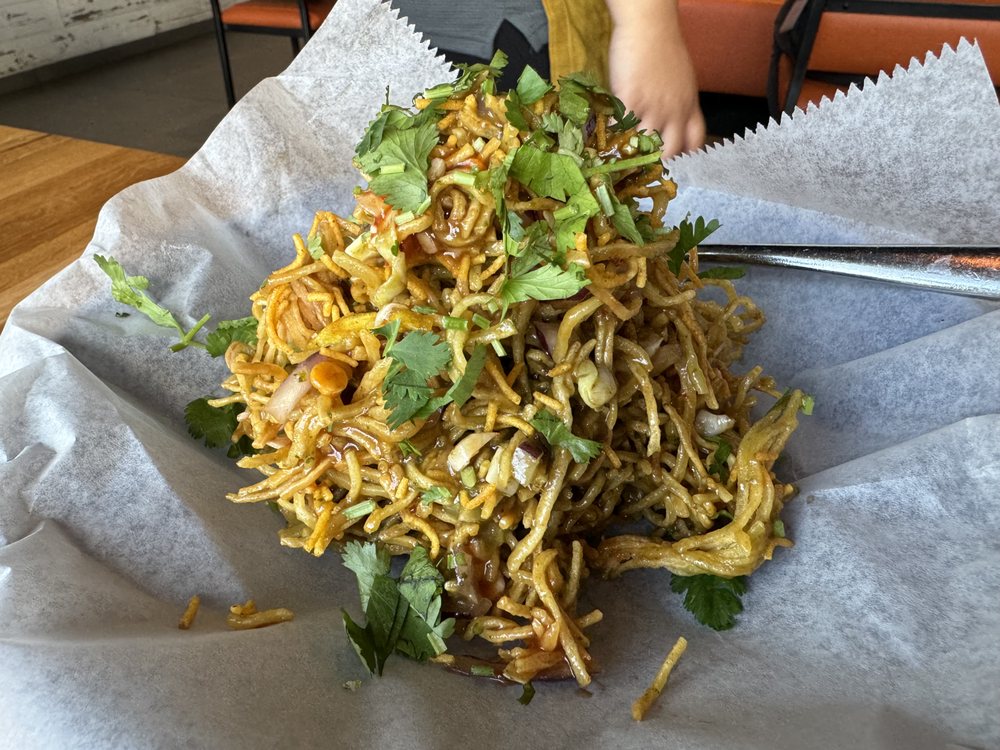 CHINESE BHEL
Crispy noodles, onions, cabbage, pepper, chutneys.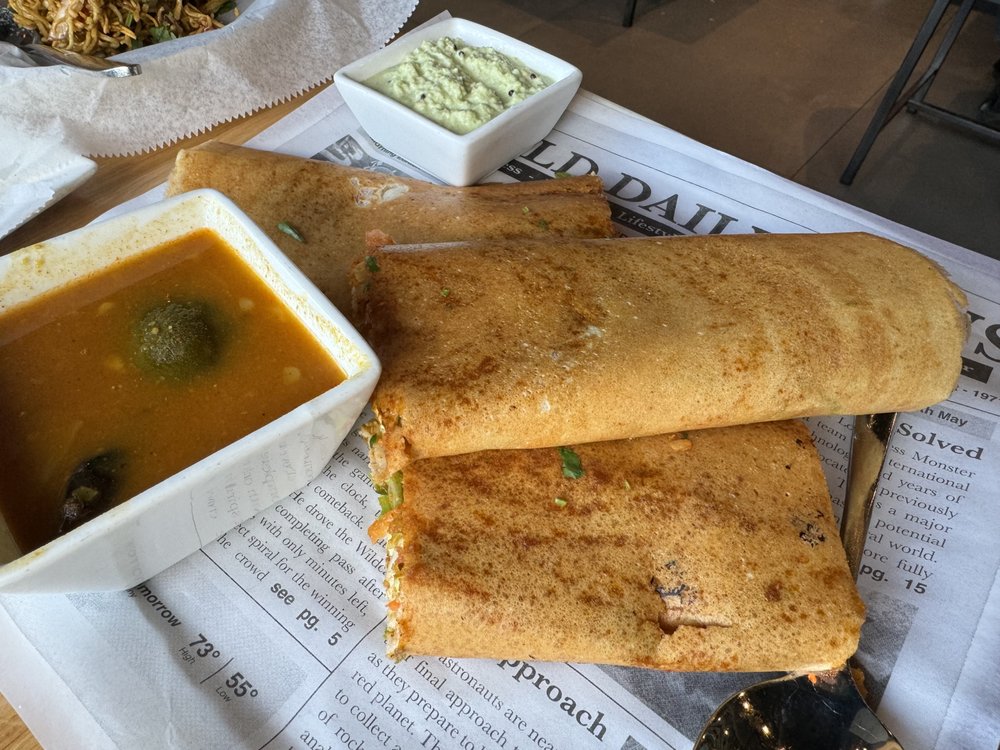 BOMBAY STREET DOSA
The only downside to Bombay Street Kitchen is getting there, because of the heavy traffic past the Florida Mall to the South. But if you can find another approach, it's definitely worth repeat visits