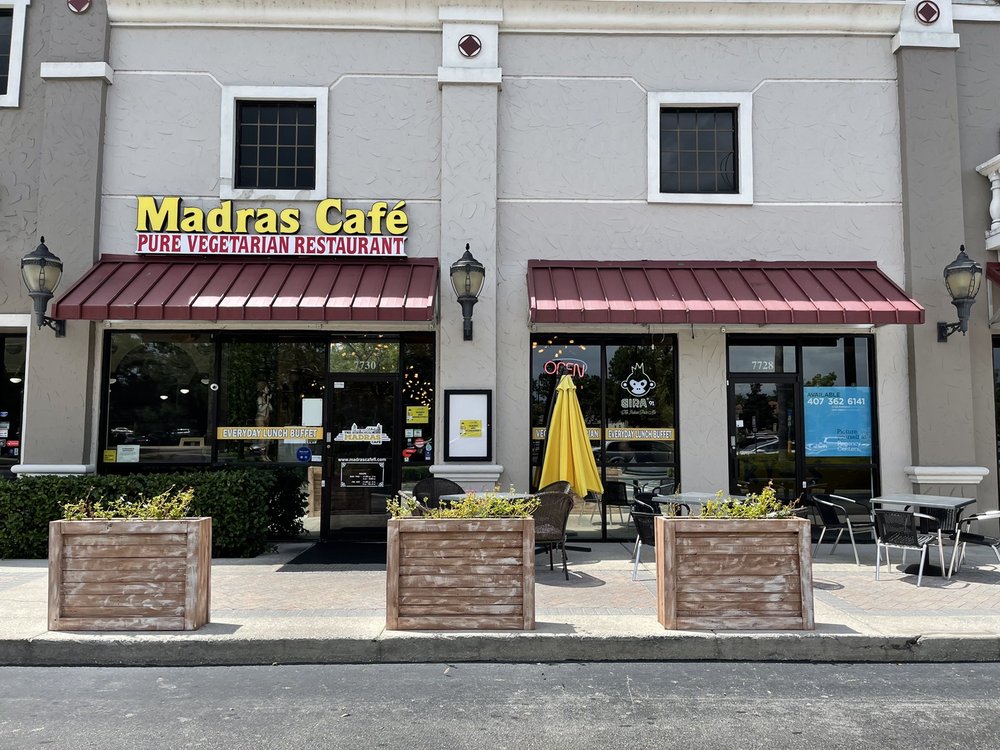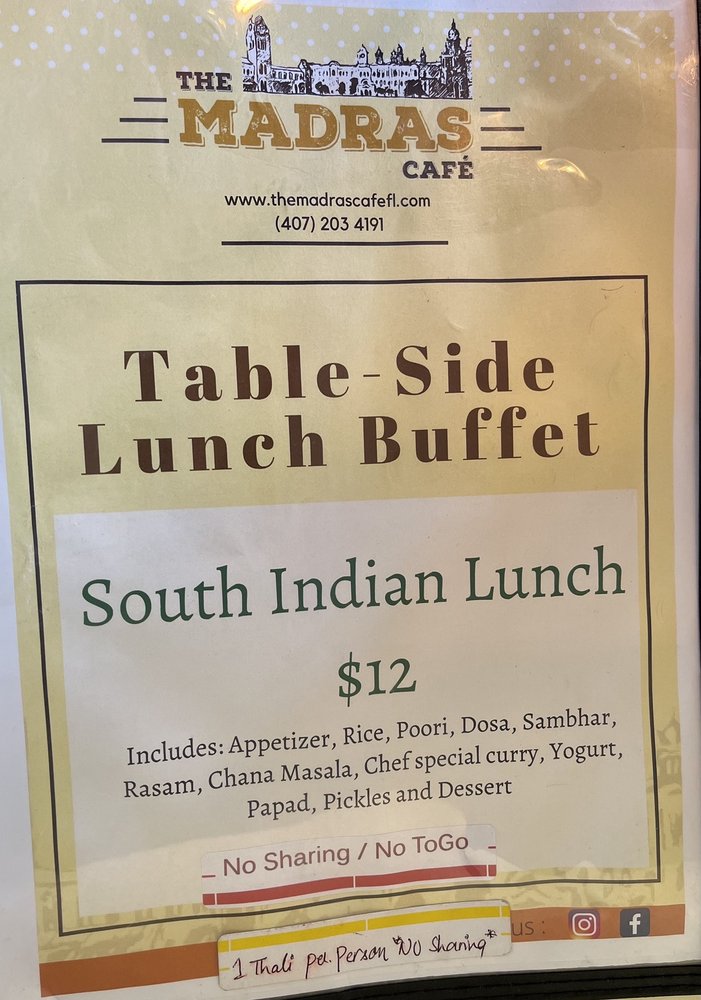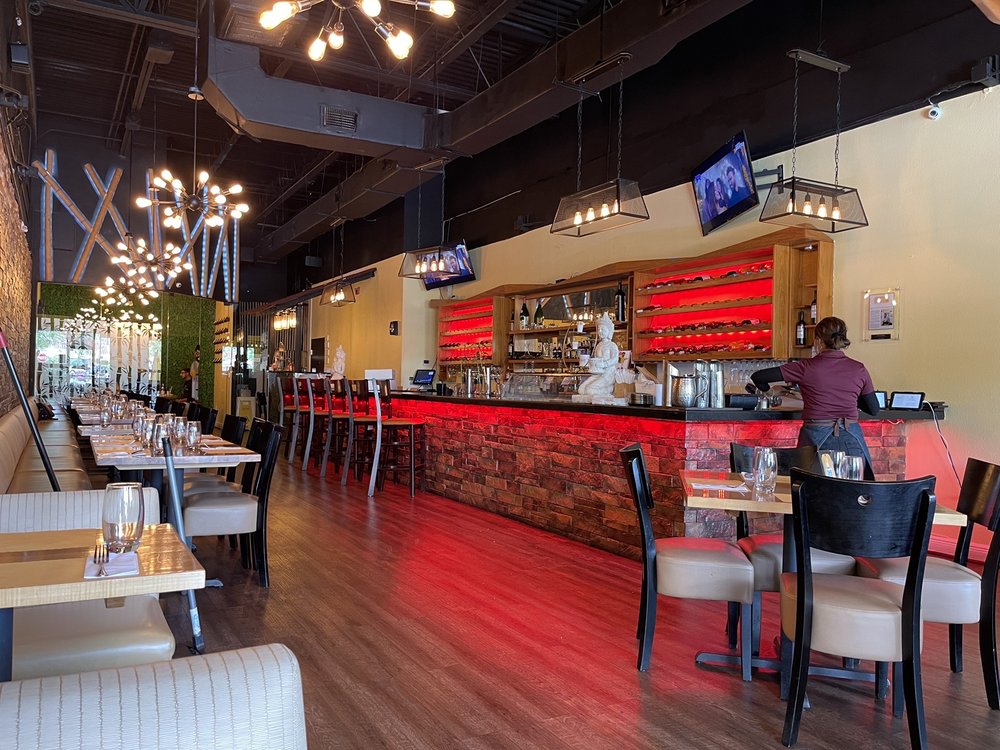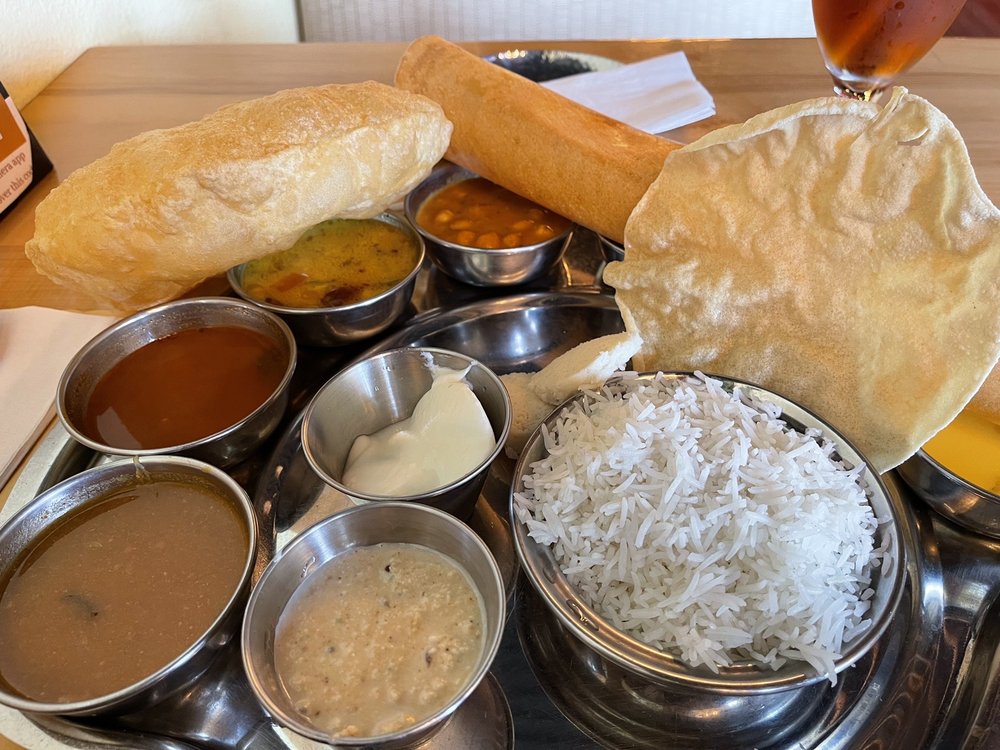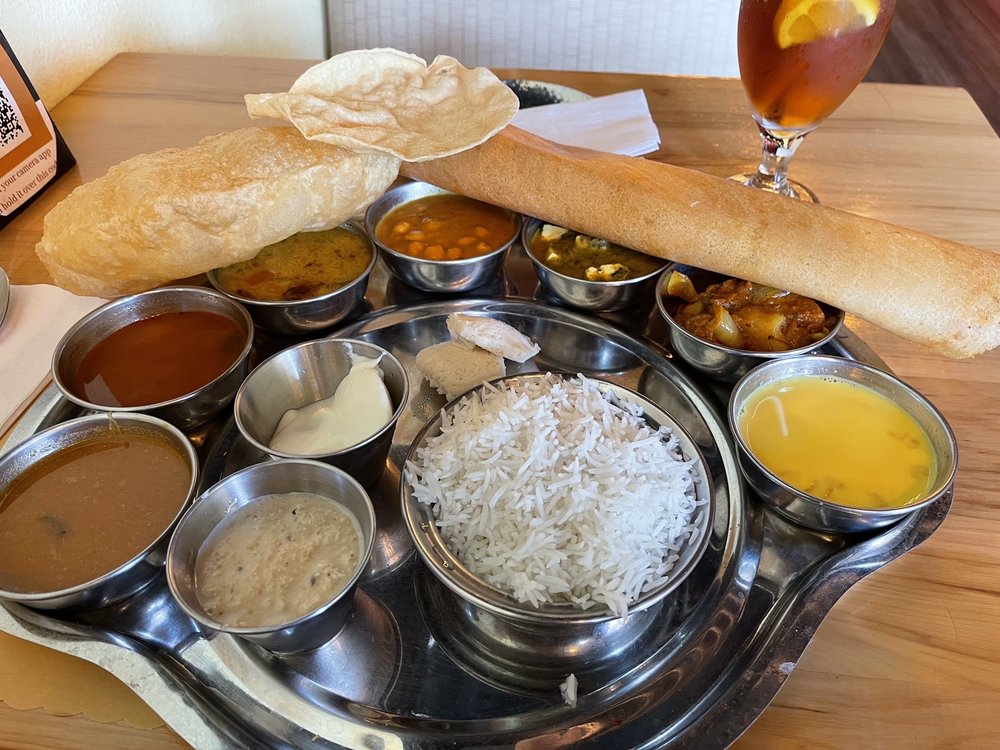 ***** (5 stars)
Wow! This is far and away the best use of this restaurant space ever. It retains its former upscale decor, but brings an all new menu and cuisine to the area.
Affiliated with the nearby Saffron Indian Restaurant, but this restaurant is Southern Indian, and entirely vegetarian, or even vegan if you wish.
The lunch "table side buffet" is actually a traditional Thali, a tray with an assortment of soups and stews, a bowl of rice, and a variety of breads for dipping. It is easily the best Indian lunch deal in town, and arguably one of the best lunches in town.
I'm a fan of lunch at Saffron, and I wasn't sure this would be that different, but it is quite distinct, and deserves its own separate recognition as a best Indian food winner.
The Madras Cafe
7730 W Sand Lake Rd
Orlando, FL 32819