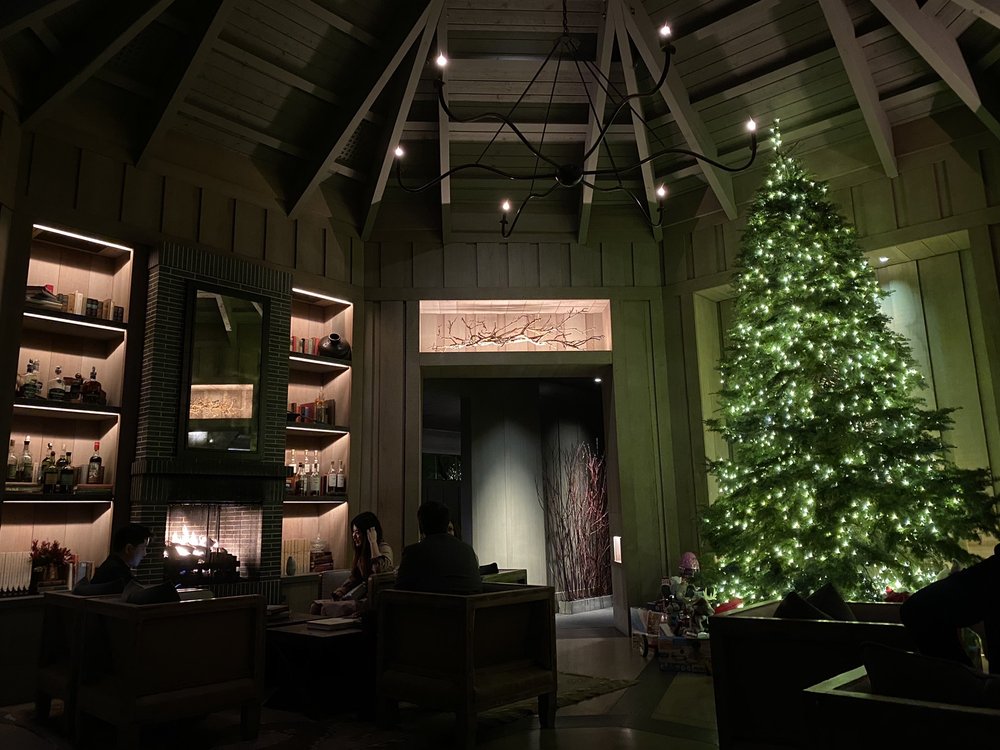 **** (4 stars)
It's a bit difficult to rate a restaurant based upon a special meal, and we dined on the final night of The Restaurant's Twelve Days of Christmas 2019 event. On the other hand, the final night is when The Restaurant's own chef, Christopher Kostow, is in charge, so one assumes the food is representative of the normal quality.

Unfortunately, that seemed to be all over the map. There were indeed some of the stunning courses you'd expect from a three-star Michelin, such as the trout roe, the oxheart carrot, and the sunchoke trifle. But there were also some notable misses, including the unappealing quail, tough pork collar, and many others.

The service made up for a lot of that. It included the kind of synchronized moves that Michelin raters seem to fawn over, but also was very gracious and welcoming, and apologetic for the long wait for our table (no doubt the result of it being the third seating of a completely new menu).

The setting is also sublime: a not-overdone graceful simplicity, and a remarkably good illusion of snowflakes falling outside, to complement the festive mood.

What to make of it? Hard to say without a repeat visit, but at $1000 for two (with wine) I'm not in a hurry to do so.
The Restaurant At Meadowood
900 Meadowood Ln
St. Helena, CA
94574
(707) 967-1205
https://www.yelp.com/biz/the-restaurant-at-meadowood-st-helena