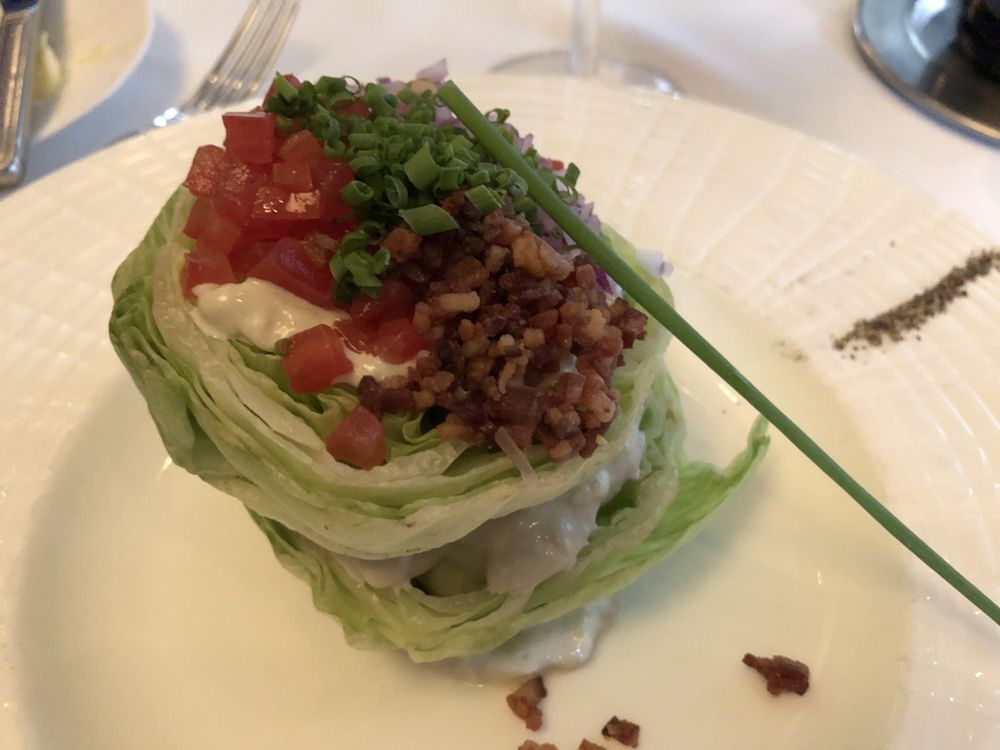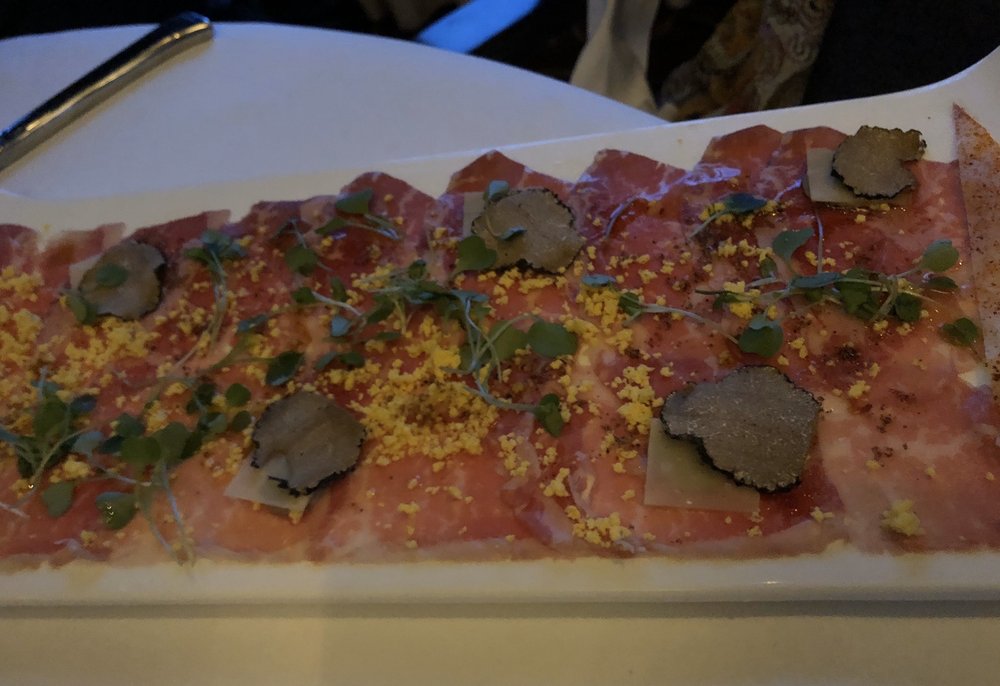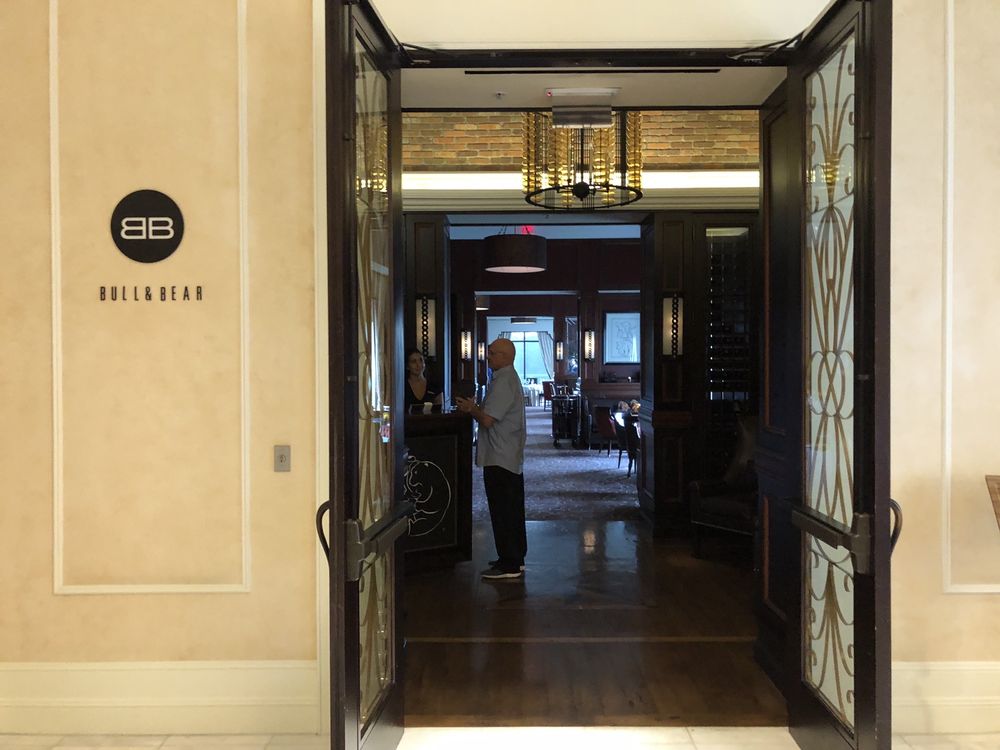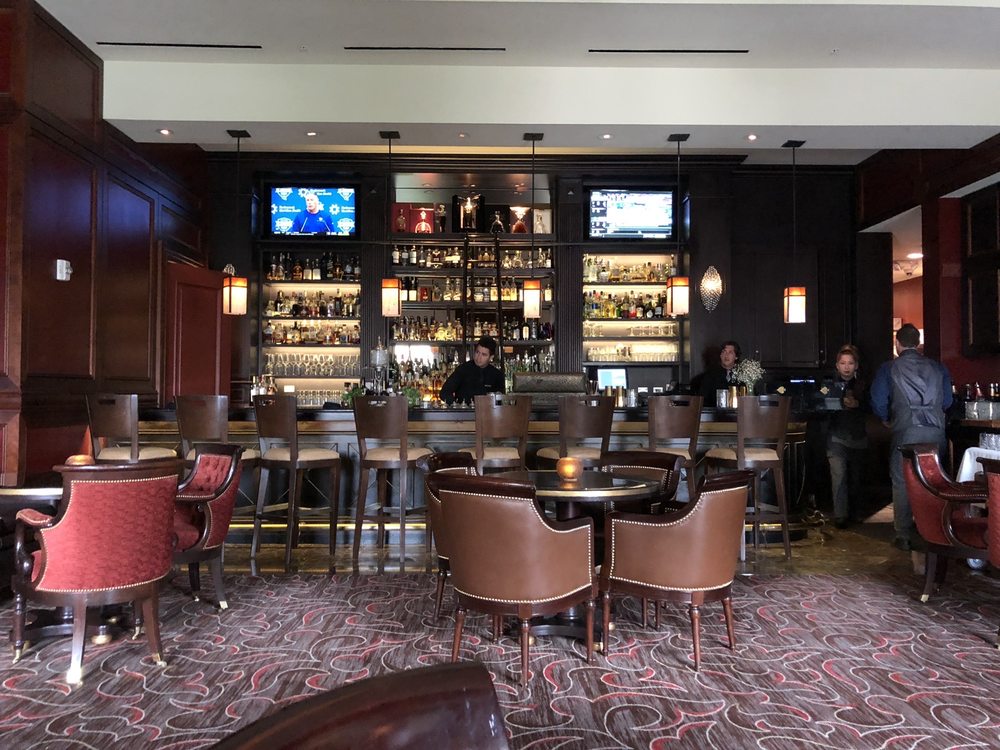 ***** (5 stars)
Orlando lacks variety in the high-end dining scene, with only a few top-notch restaurants that aren't steakhouses. That makes the competition for best steakhouse even tougher, because there are so many to choose from. It doesn't get much better than The Bull and Bear.

You won't find much on this menu that isn't on every other steakhouse menu in town, but the execution here is superb.

The wedge salad, really more of a stacked dome, is a good starter, with a choice of dressing, and delicious bacon crumbles.

The steaks, of course, are top-notch. But the real standout for me was the short rib, which was easily the best I've ever had. Served on one not-so-short rib, the meat was succulent without being overcooked, and the rich, complex reductive sauce was stellar.

The usual sides are here. Particularly good is the creamed corn.

Wine prices are average, and there is an adequate selection, although no vintage depth.

The electronic menu used for both food and wine actually works really well, and the pictures linked to the menu items looked exactly like the dishes we were served.

Our wine group used to meet here regularly, but over time it slipped off my radar, so I hadn't been here in years. The food is a top-notch as it ever was, although the prices have certainly increased!
Bull and Bear
14200 Bonnet Creek Resort Ln
Orlando, FL
32821
(407) 597-5500
https://www.yelp.com/biz/bull-and-bear-orlando-2