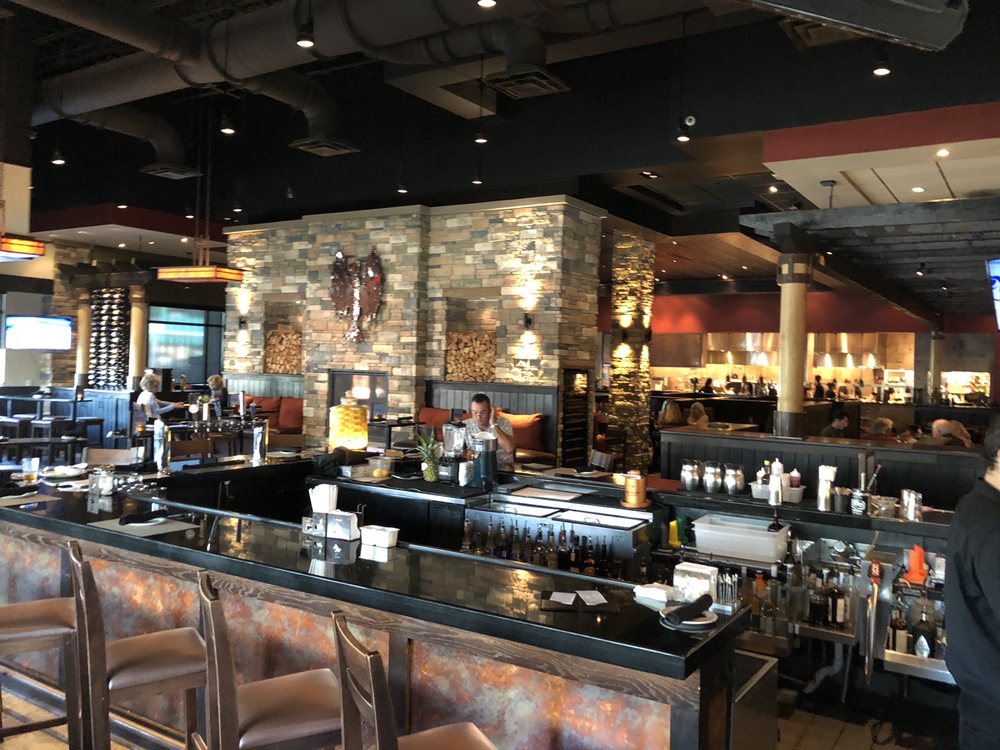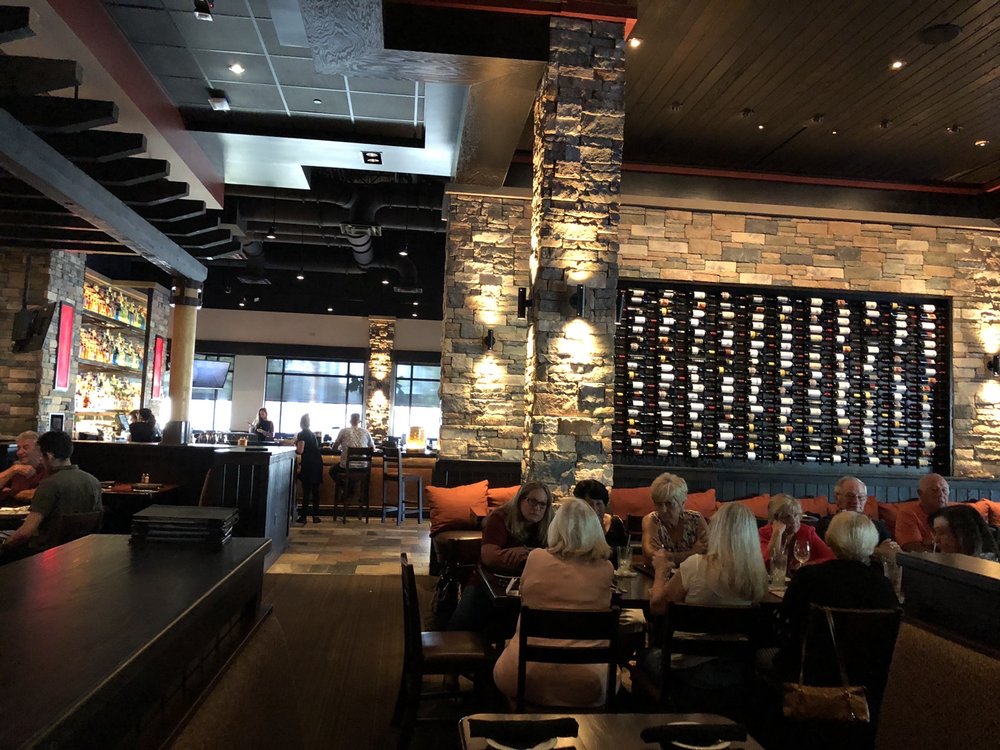 *** (3 stars)
The highlight here is the gorgeous decor. From the large bar with its high top table to the comfortable dining room with large booths and an open kitchen, every surface is elegant stone and wood. Even the outside covered dining area is beautifully designed.

Unfortunately the food experience is rather uneven. Both the Ceasar salad and Mixed Green salad were wonderful. My prime rib was perfectly cooked, although there was a tremendous amount of fat, about a third of the serving. Still, it was plenty. But my wife's "New York strip" looked like a flank steak, but was tough even for that cut. It was perhaps the toughest steak she's ever been served. Sure, she could have sent it back, but it was obvious on inspection that it wasn't a good steak, so I think that's some measure of performance.

Tater tots were an excellent side.

Wine prices are reasonable by the bottle, only a bit more than double retail.

Service was very good. Note that if you're not in a hurry you should tell them, though, as it tends to be very speedy.
Firebirds Wood Fired Grill
1562 N Mills Ave
Orlando, FL
32803
(407) 581-9861
https://www.yelp.com/biz/firebirds-wood-fired-grill-orlando