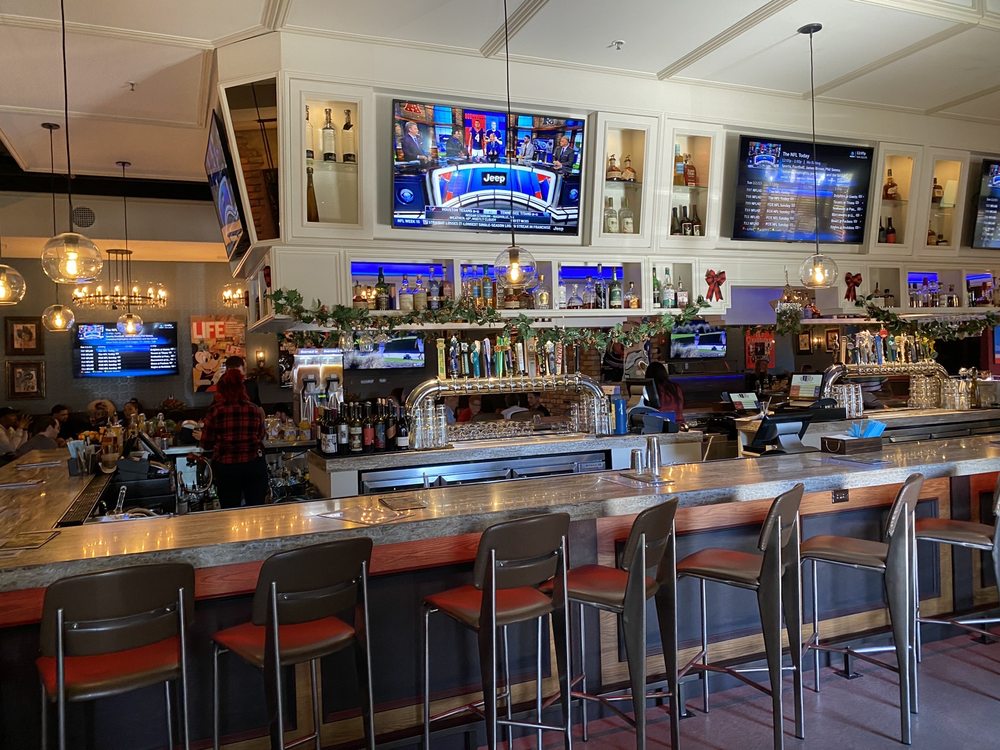 *** (3 stars)
This is a nice remodel of the Bar Louie space, and it's sure more popular! The vibe is excellent, and the servers are really good. Food is just okay, and at tourist area prices.

We went for brunch, but the menu had many non-breakfast items, which was nice. The Nashville hot chicken was good, with a nice crispy crust (that could have been spicier). It was served as sliders on biscuits, but couldn't possibly have been eaten that way.

Buffalo chicken wings were large, but otherwise not noteworthy.

The Crispy Potatoes in sourcream onion dip were a disaster, with many ladlefuls too much of the white glop burying the otherwise nicely roasted potatoes.

There's an extensive cocktail list, and some interesting beers on tap, too.
American Social
7335 W Sand Lake RdSte 101
Orlando, FL
32819
(407) 454-9992
https://www.yelp.com/biz/american-social-orlando