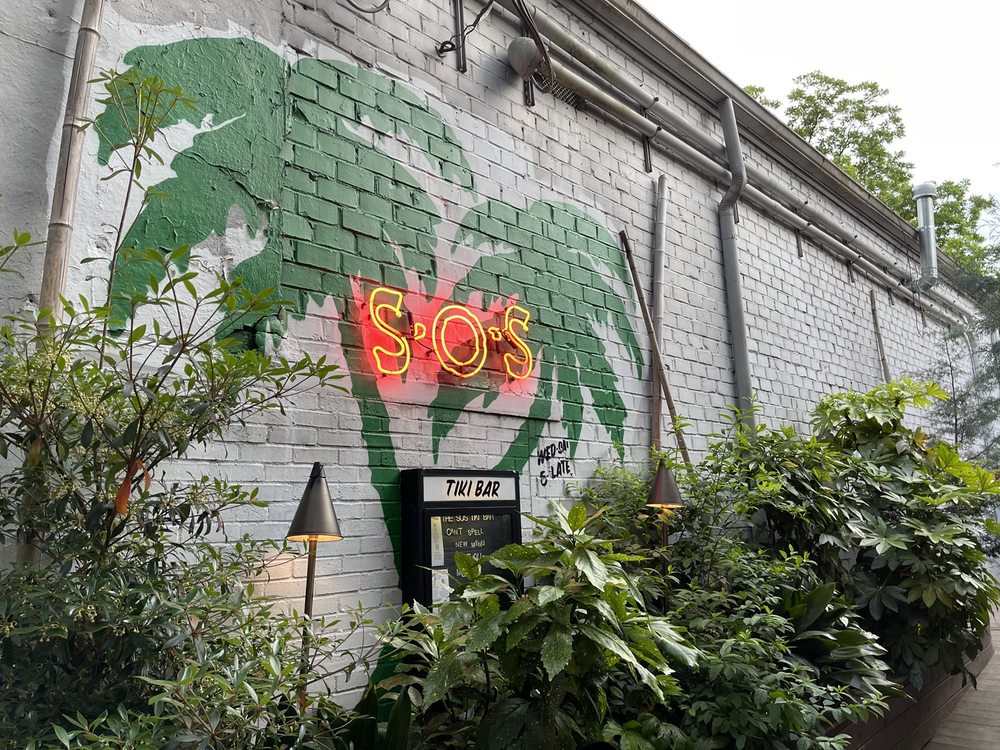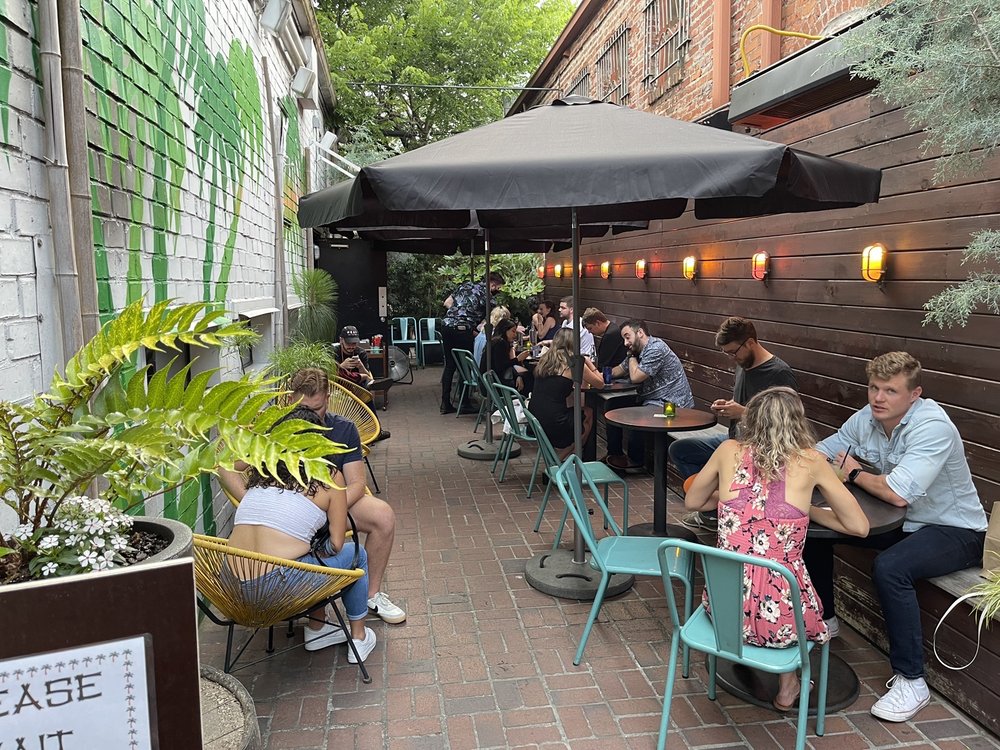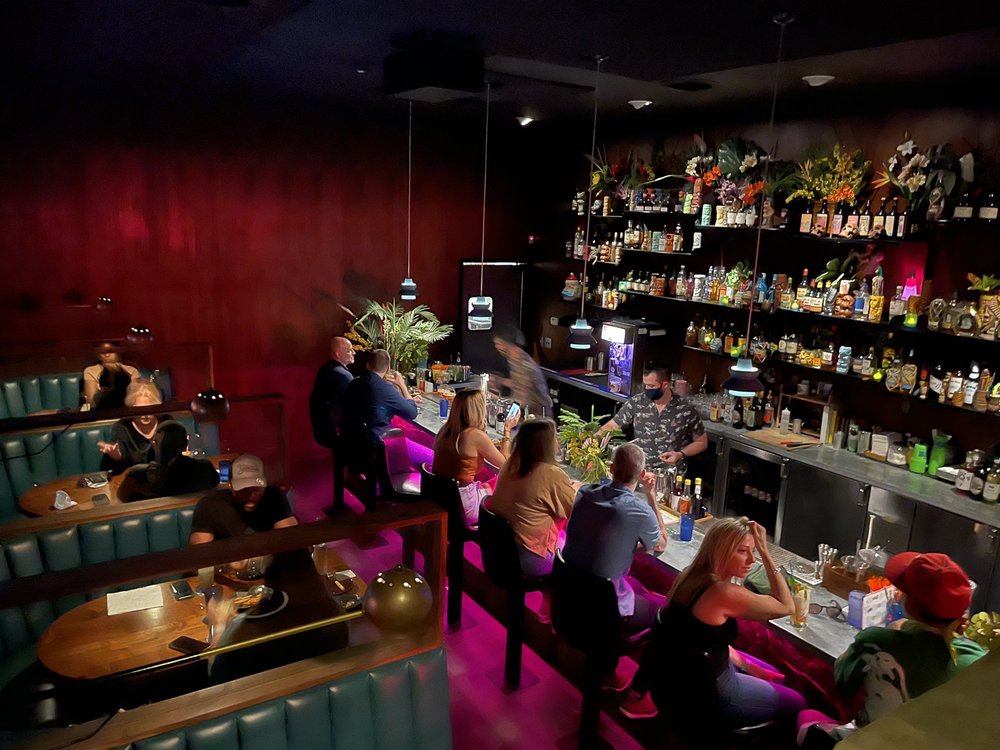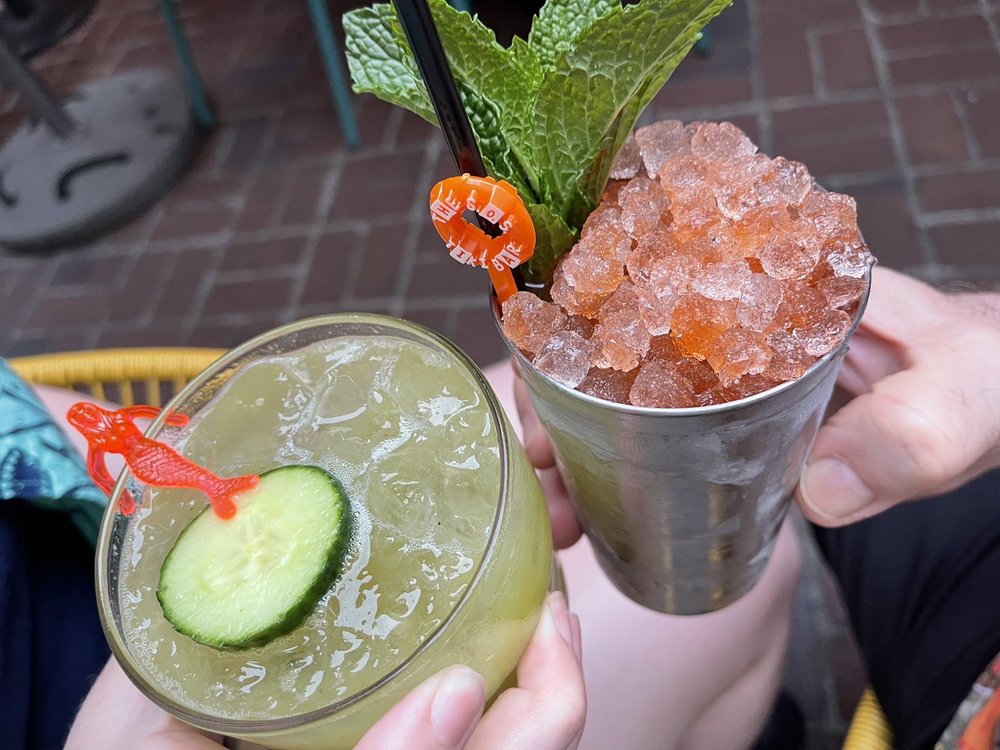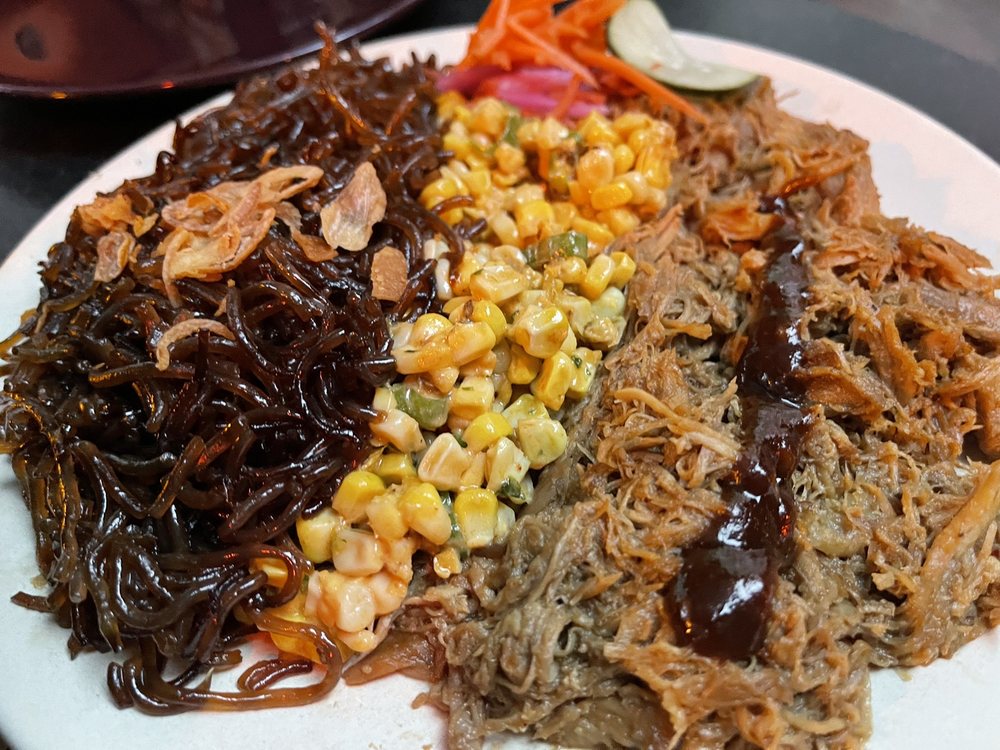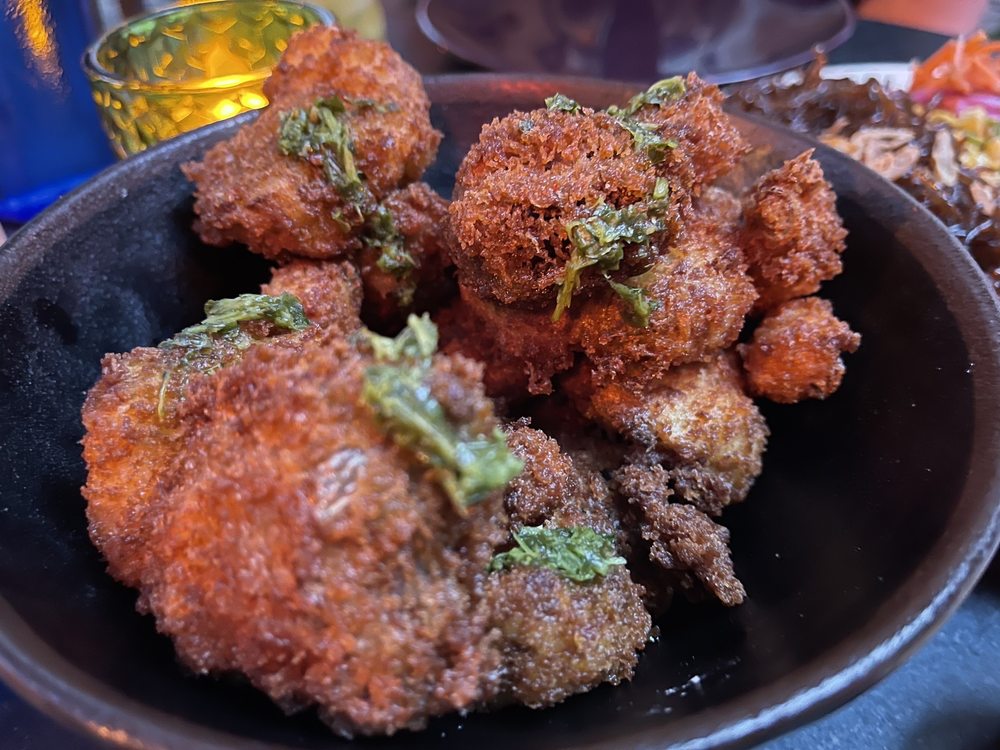 **** (4 stars)
SOS has a dramatic and beautiful interior design, and a very pleasant outside patio. I like the emphasis on classic tiki drinks, which are well-prepared, served in traditional glassware, and nicely garnished. The menu gives a brief historical note for each drink. There is also an extensive Rum list.
The food is less impressive than the drinks. I suggest sticking with the Cauliflower Bang Bang appetizer, and having dinner elsewhere.
Service was friendly and fast.
The SOS Tiki Bar
340 Church St
Decatur, GA 30030