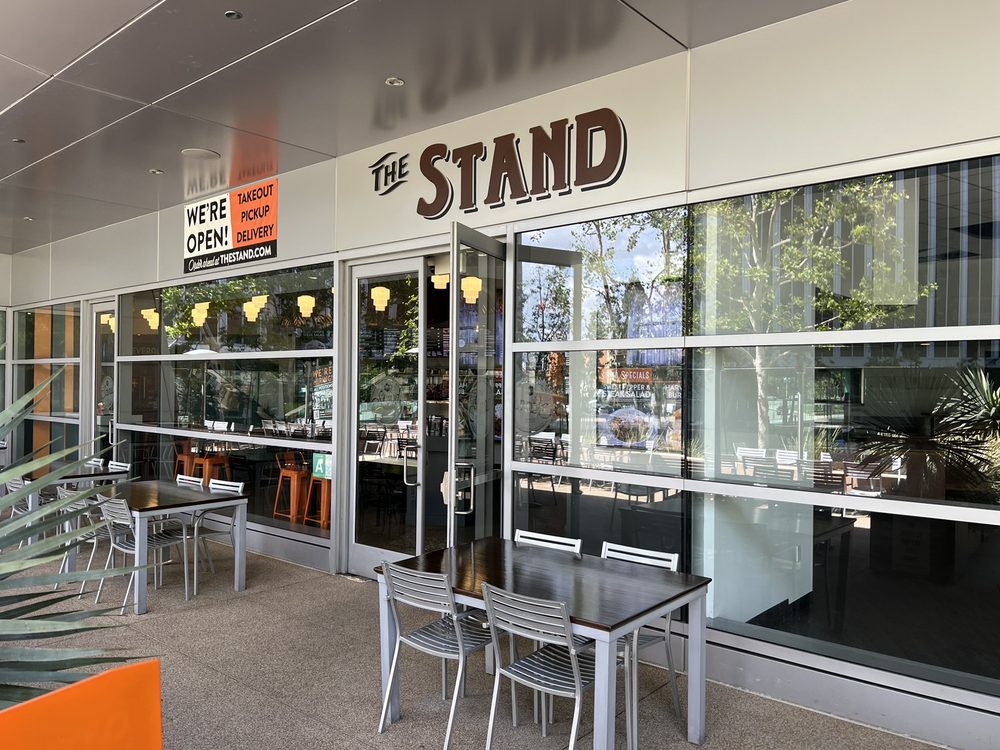 ***** (5 stars)
I love burger places that make it easy to create just the combination you want, and the Strand offers every conceivable option. My favorite is a beef patty on a brioche bun with American cheese, bacon, sliced onion and tomato, mustard, mayo, ketchup, and pickle relish. Perfect!
Onion rings were nice and lightly battered with a crisp crust. Eat these first as they have a short shelf life.
Hot fries were the only miss. They're just fries made soggy by being drenched in hot sauce. Better to dip.
There's a spacious outside dining area overlooking the lawn.
The Stand
2000 Ave of the Stars
Los Angeles, CA 90067