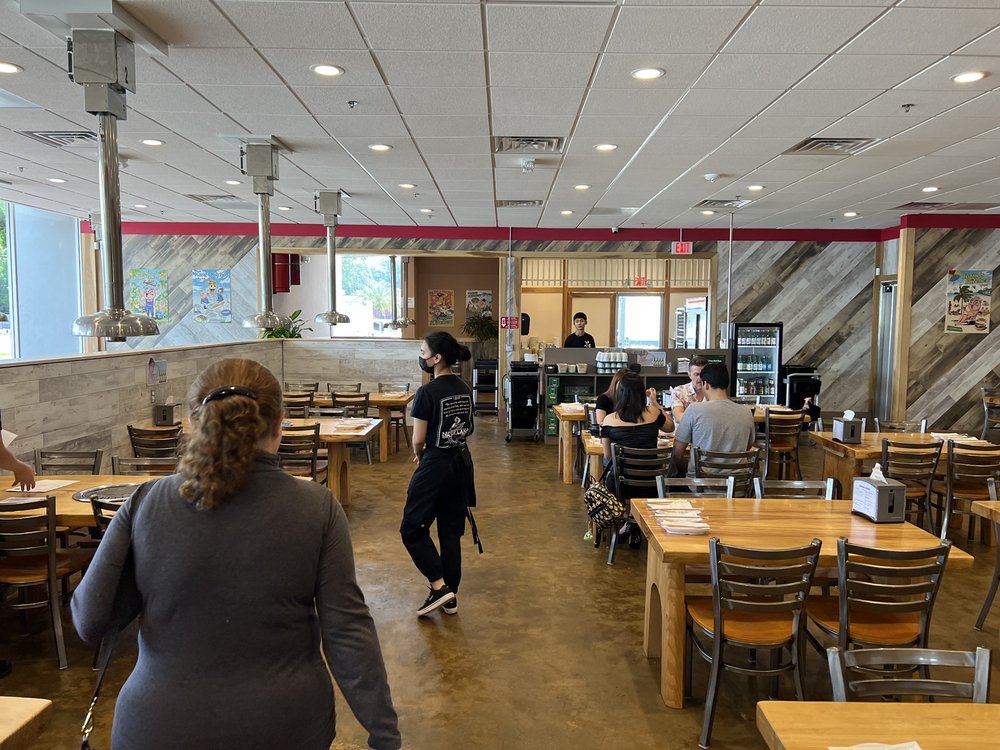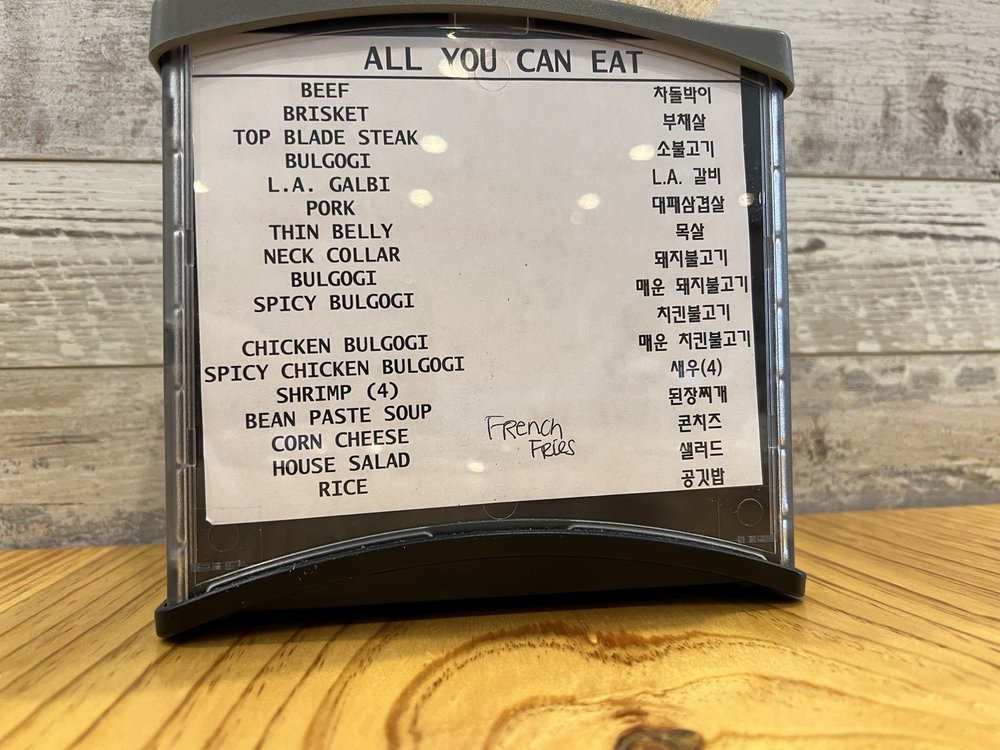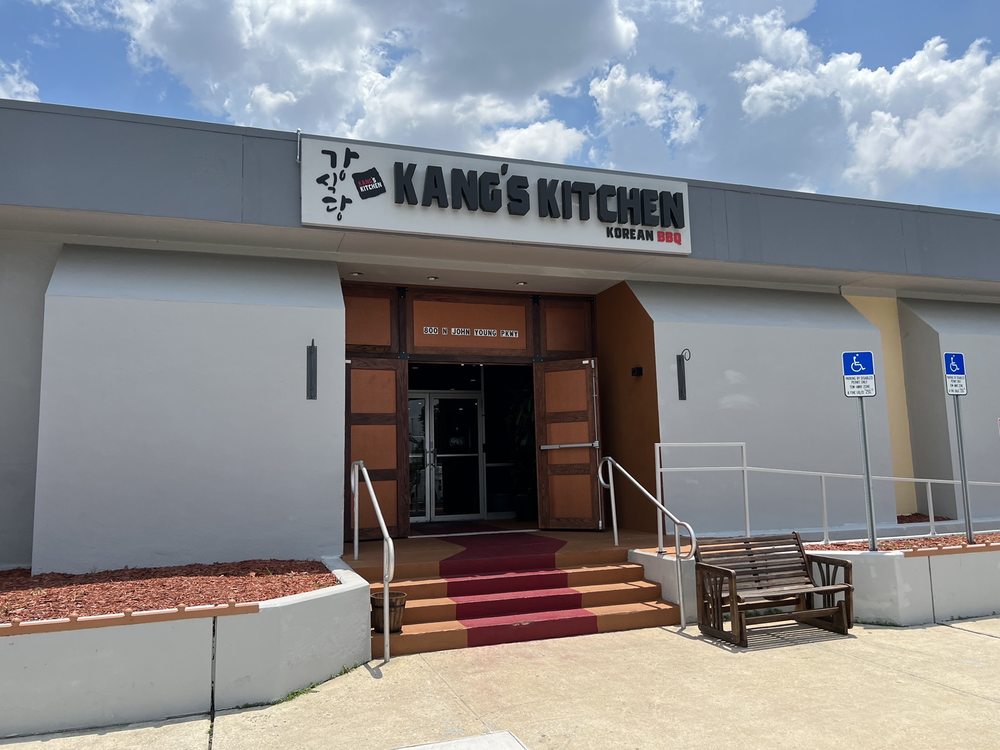 **** (4 stars)
With a stylish interior design and an airy, bright space, this new restaurant offers an inviting place to enjoy traditional Korean BBQ.
Unlike some of the local Korean BBQ spots, Kang offers a full array of starter dishes, including assorted kimchee, salads, and more.
The meat offerings are excellent, and the grills and vents work great.
The downside is the price. Whether you order a single item prepared in the kitchen, or an all-you-can-eat feast, you are going to end up spending $25 to $35 per person, regardless of whether it's lunch or dinner. With a single beer and a coke, and the automatically added gratuity, our lunch for two was over $100.
By chance, we went to another all-you-can-eat Korean BBQ place in Lake Buena Vista last week, and thought it was expensive at $28. But the weekday lunch there was only $18. And that's a tourist area. I'm not sure $35 is going to fly with the locals.
That said, all the food was excellent, and we would definitely go back if in the area.
There is a very limited wine list — mostly sweet — and only one beer (although it is the delicious Terra Korean beer).
Service was excellent.
Kang's Kitchen
800 N John Young Pkwy
Orlando, FL 32808