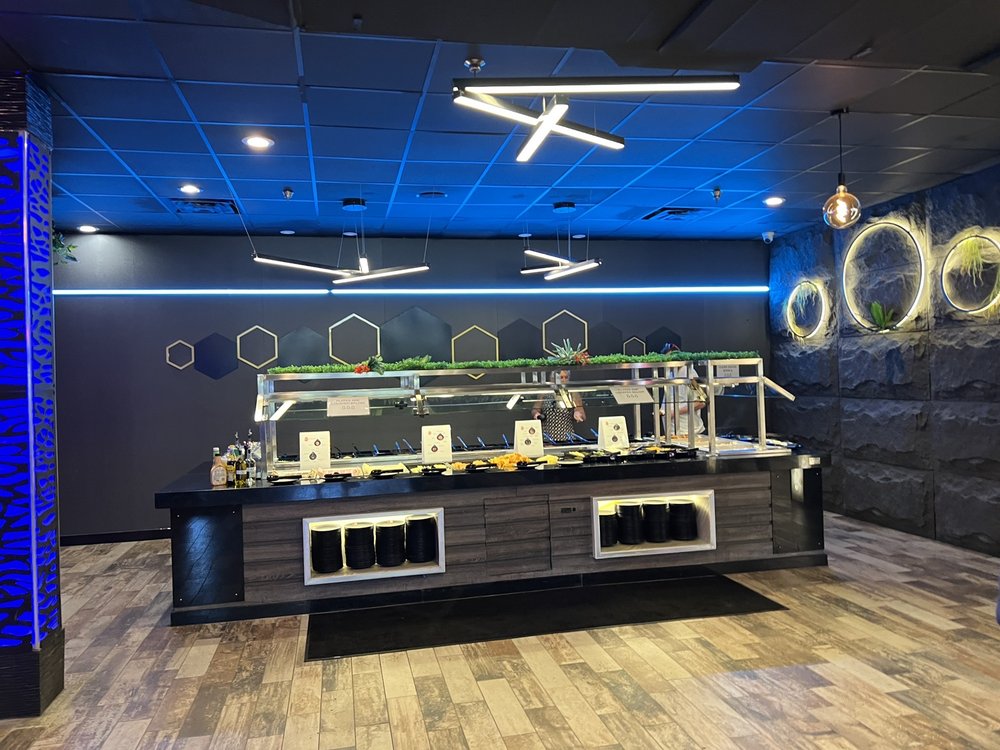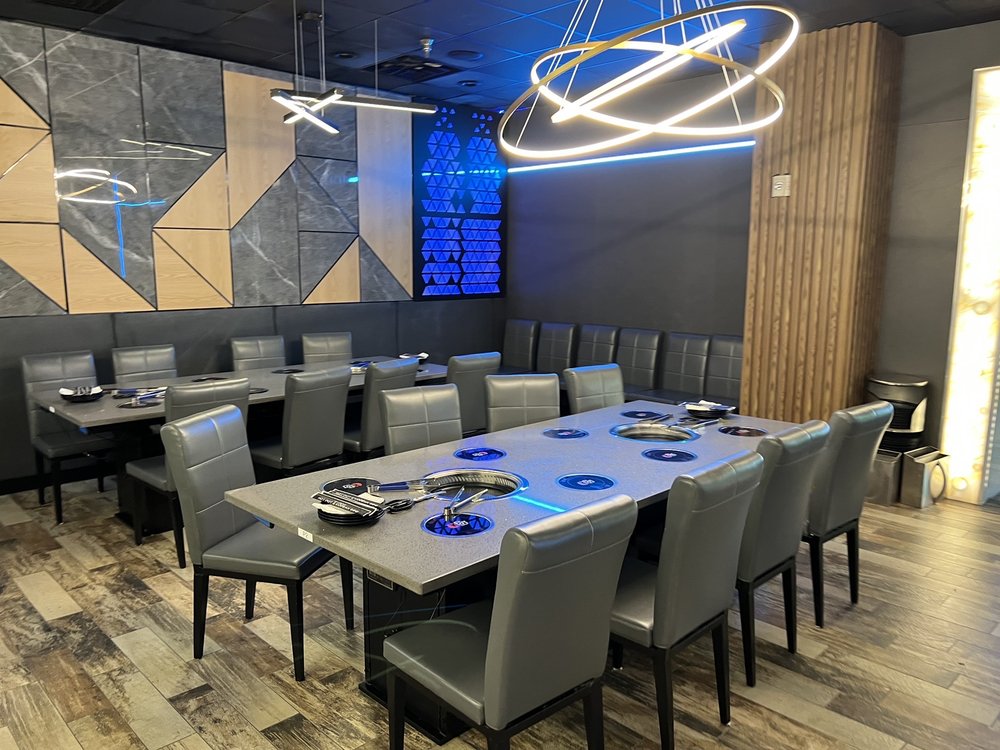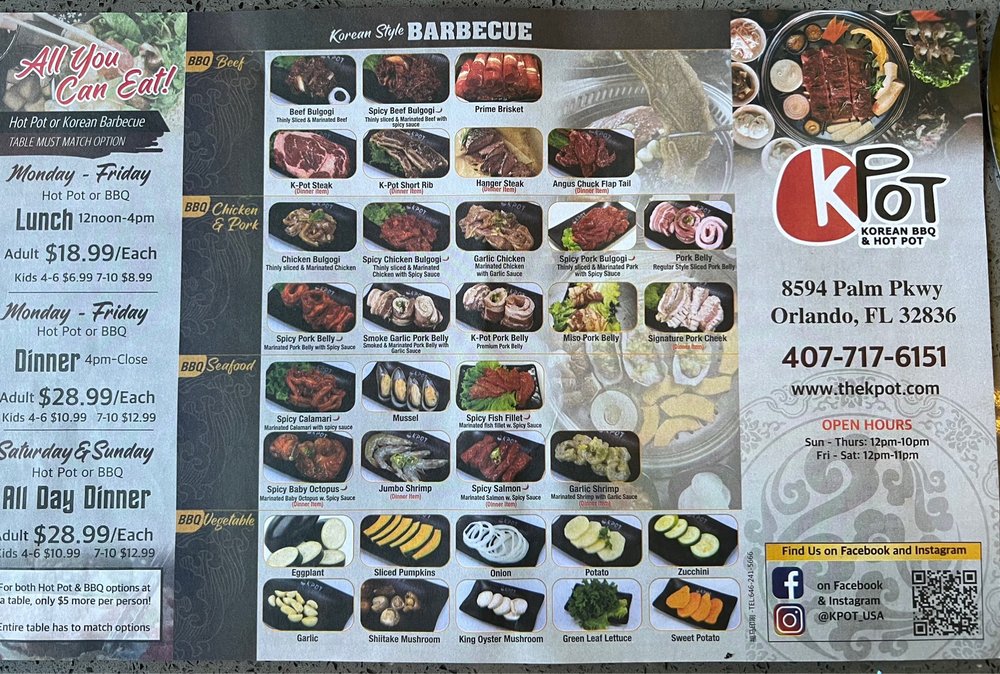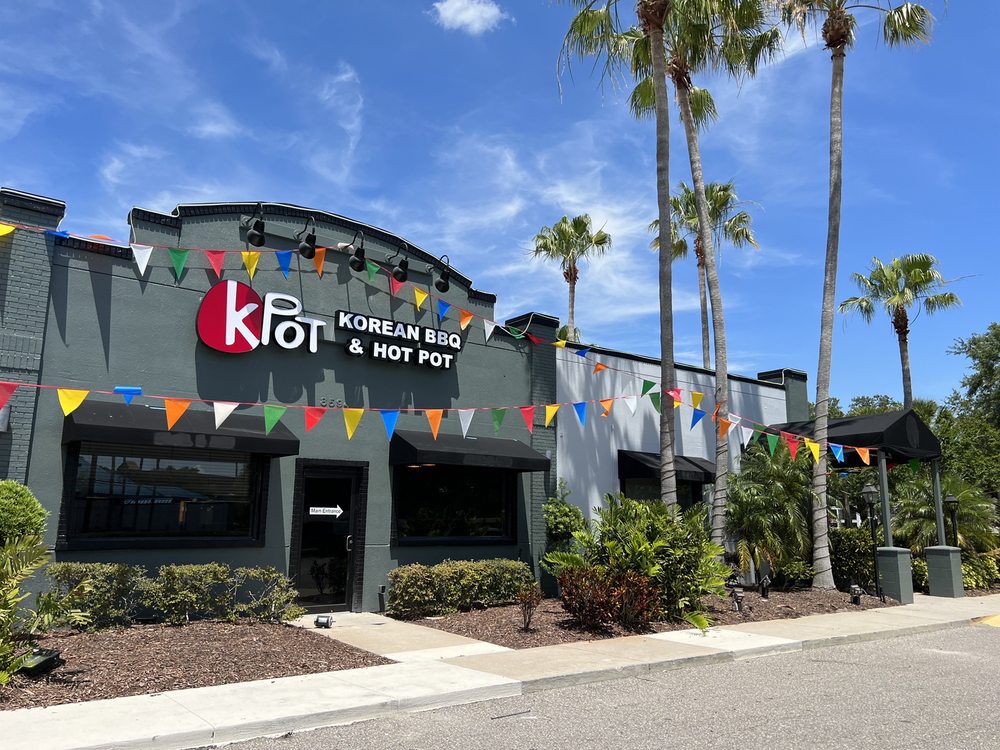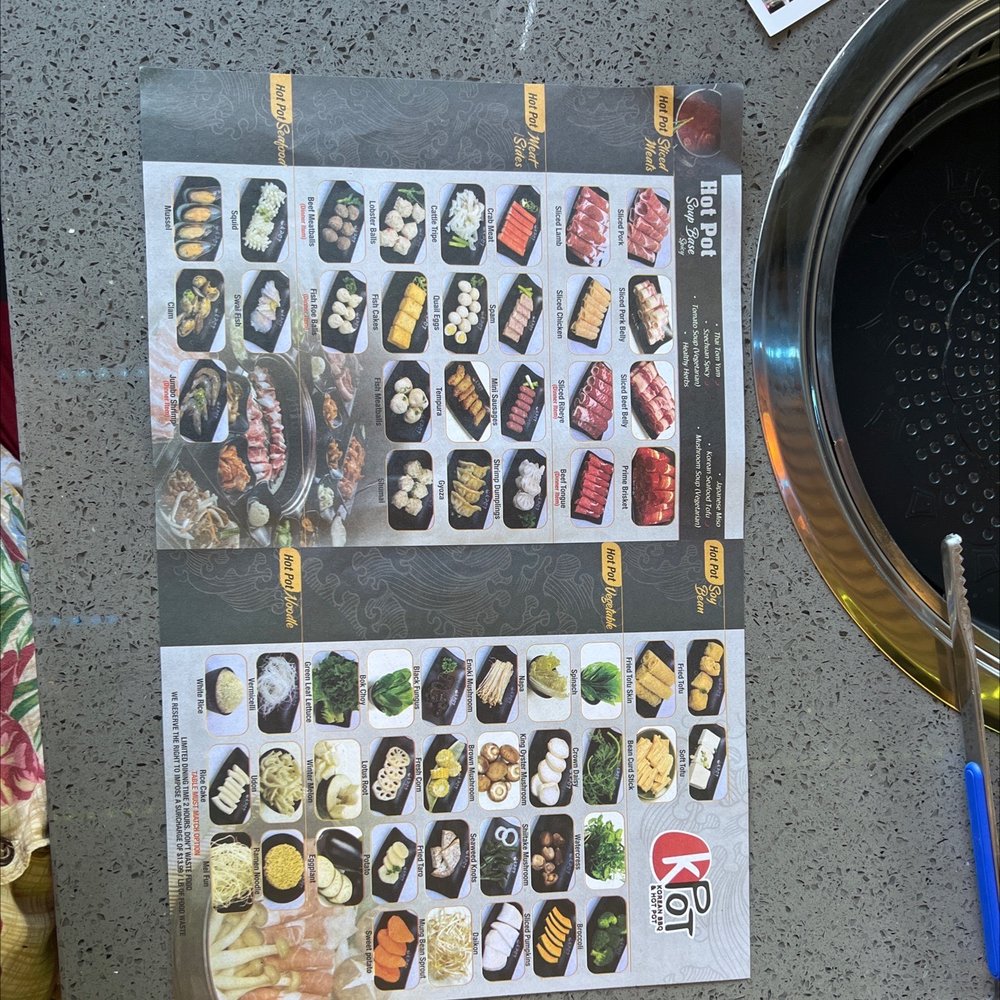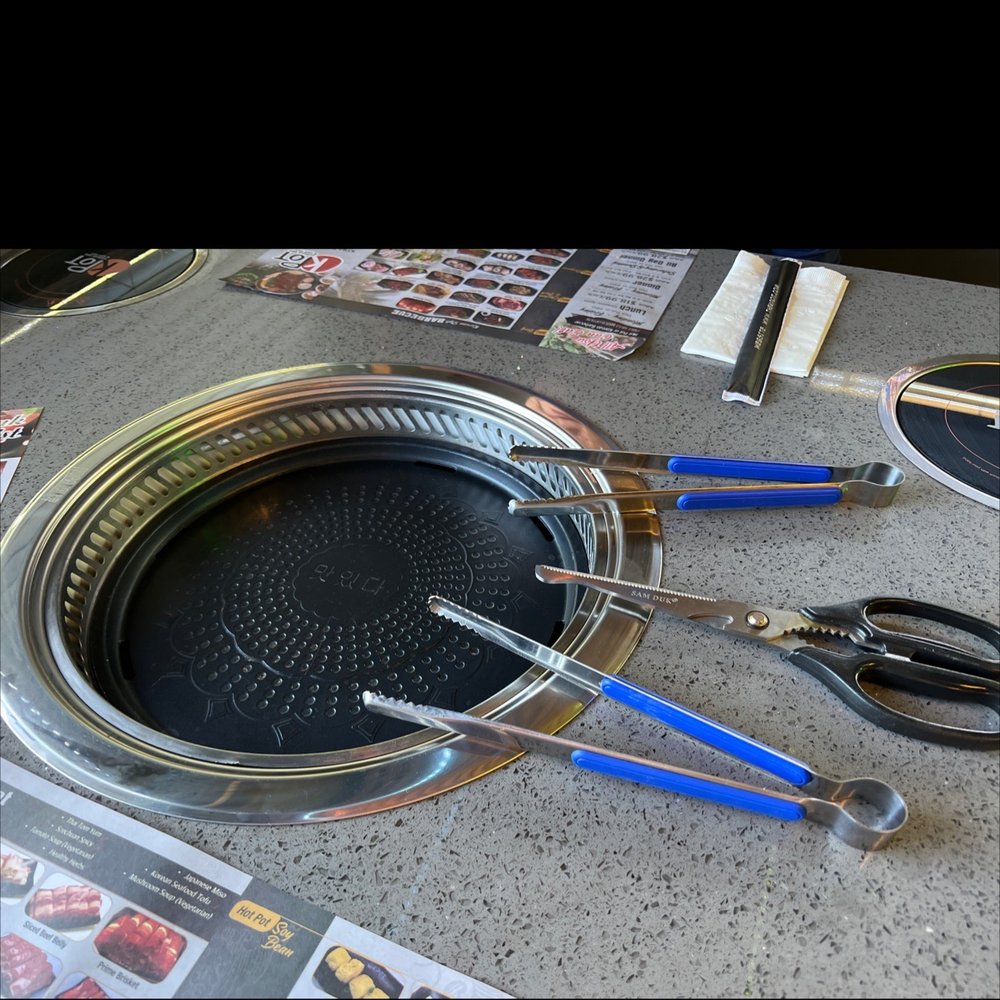 ***** (5 stars)
I'm so happy a good restaurant finally opened after six places went through here in the past couple of decades. I love Korean BBQ, and this is one of the best I've been to.
There are two concepts here: Hot pot, where you select a broth (Tom-Yum is a great choice) and then cook your items in the broth, creating a sort of stew; or, traditional Korean BBQ, where you select items to grill yourself.
Both concepts offer dozens of protein and vegetable choices, and there are no limits, so you can just keep ordering them two or three at a time and incorporating them into your creation. Our selections appeared almost instantly!
Our favorites were the bulgogi beef, spicy bulgogi pork, salmon, smoked garlic pork belly, and steak. There were also garlic shrimp, mussels on the half shell, fish, mushrooms, onions, and more. We were stuffed!
A buffet offers a vast array of sauces and appetizers, plus side dishes such as kimchee, and some kid's items like french fries and fried chicken.
It's all one price, ten dollars less at weekday lunch. And if you want to do both hot pot and grill it's just five dollars more per person.
Beautifully custom-designed tables with four hot pot burners and a central grill. Really modern, trendy decor, and a K-Pop soundtrack. Full bar.
Our server, Christina, was fantastic.
K-Pot Korean BBQ & Hot Pot
8594 Palm Pkwy
Orlando, FL 32836
https://www.yelp.com/biz/k-pot-korean-bbq-and-hot-pot-orlando