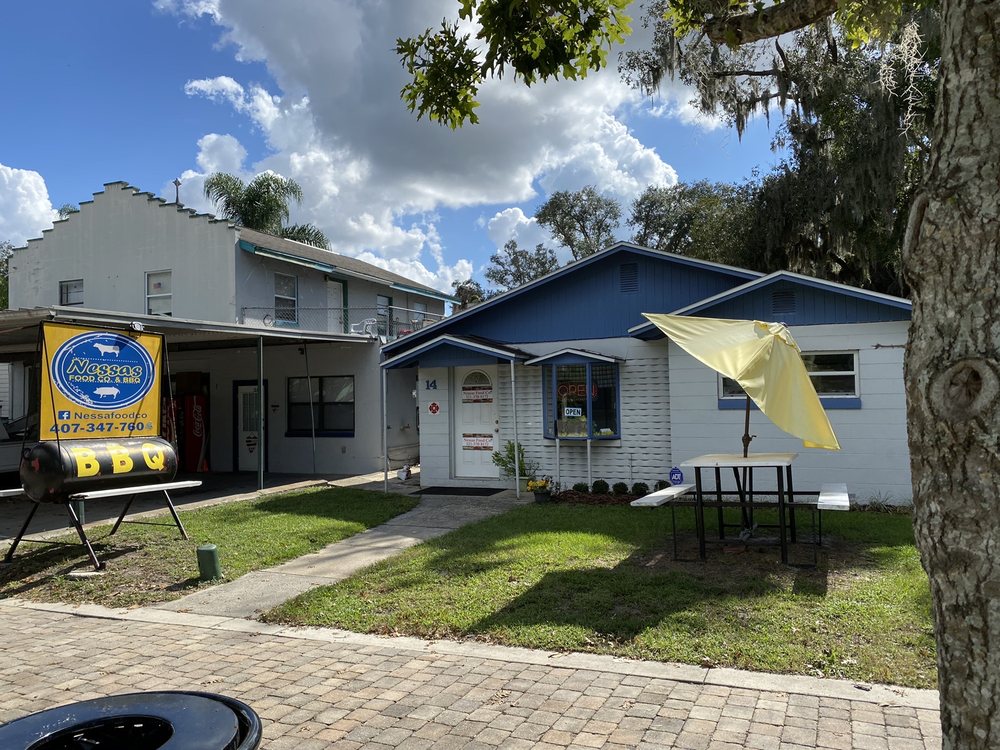 ***** (5 stars)
Wow! I've been to every BBQ place in Orlando (most of them more times than I care to admit!) and this one blows them away.

What amazing ribs! Obviously slowly smoked to perfection over hours, with a slight crust, but incredibly succulent center, with oodles of meat. The half-rack portion is very generous and well-priced. The BBQ sauce, served on the side, is a perfect balance of sweet, tangy and spicy.

Pulled pork is also tender and tasty. The baked beans have a rich sauce and tender chunks of meat, and just a hint of spice. Usually I add BBQ sauces to baked beans, but these didn't need it.

It's counter service, and friendly service at that.

There's just one table inside, and one on the lawn out front, but there's also parking in the rear. This is a cozy little downtown area of Ocoee, so a pleasant place to eat outside.
Nessas Food Co BBQ Restaurant
14 West McKey St
Ocoee, FL
34761
(321) 370-8172
https://www.yelp.com/biz/nessas-food-co-bbq-restaurant-ocoee