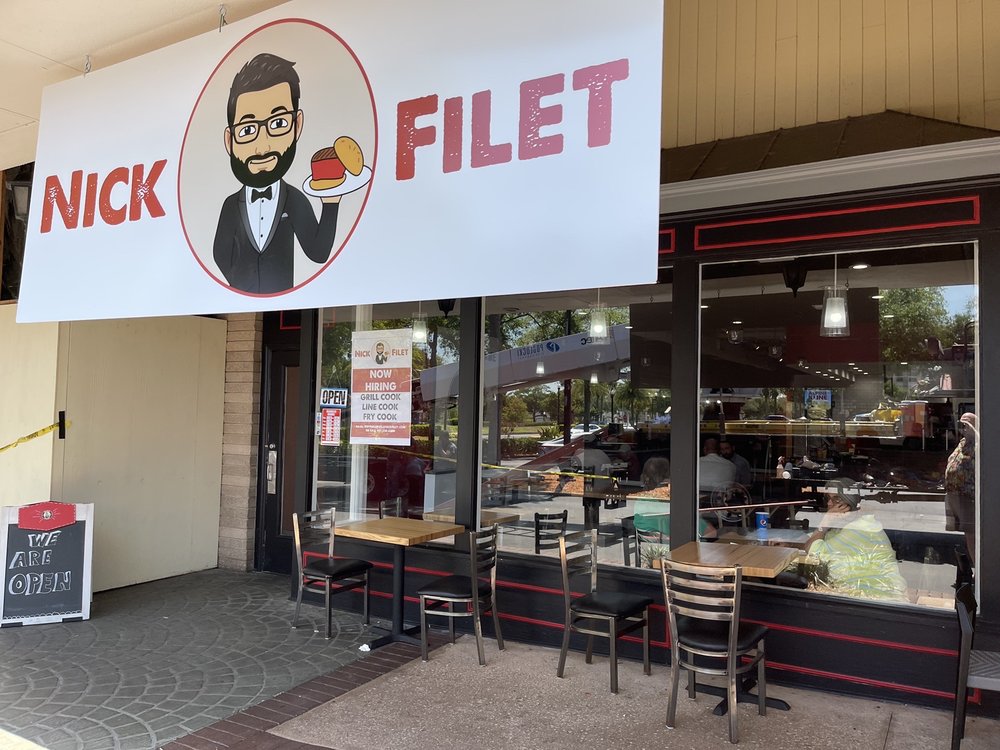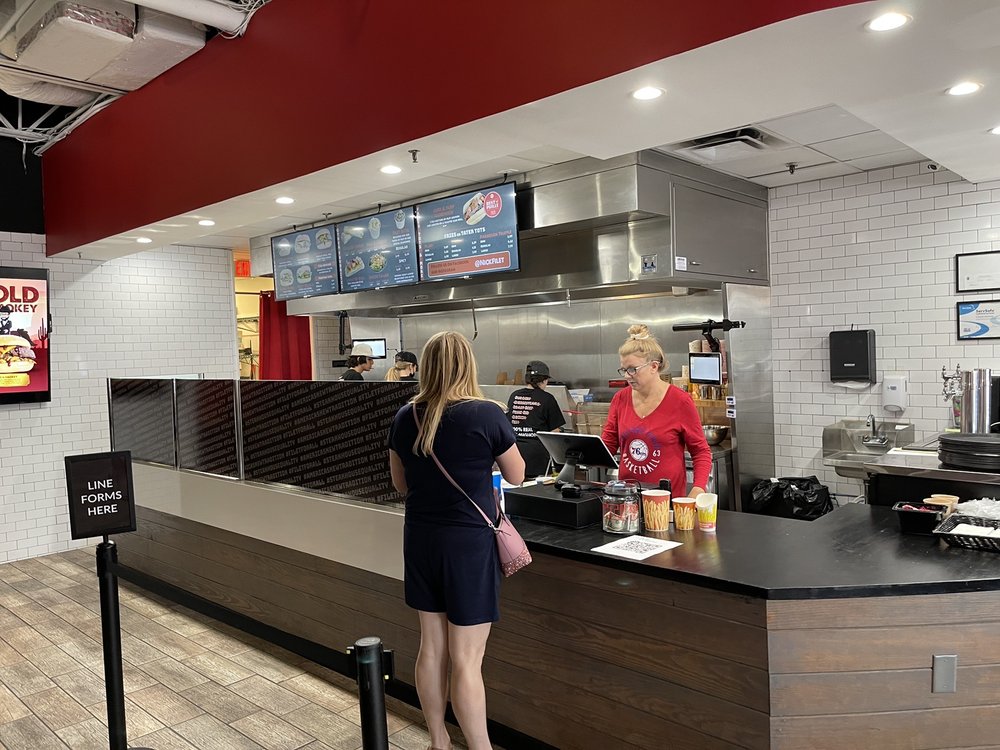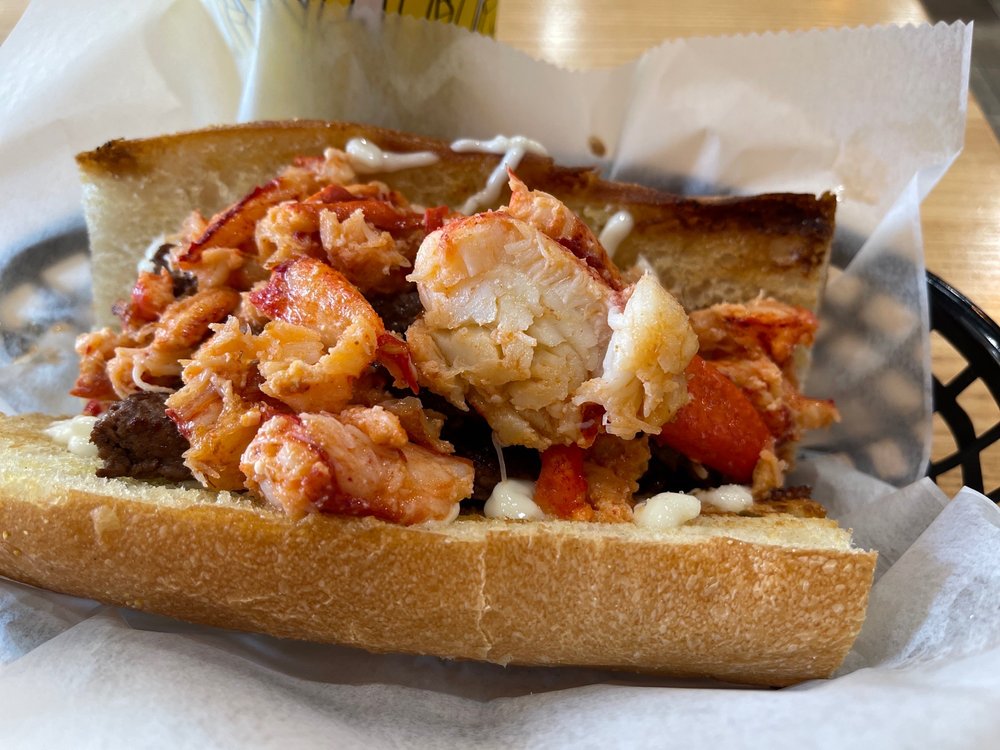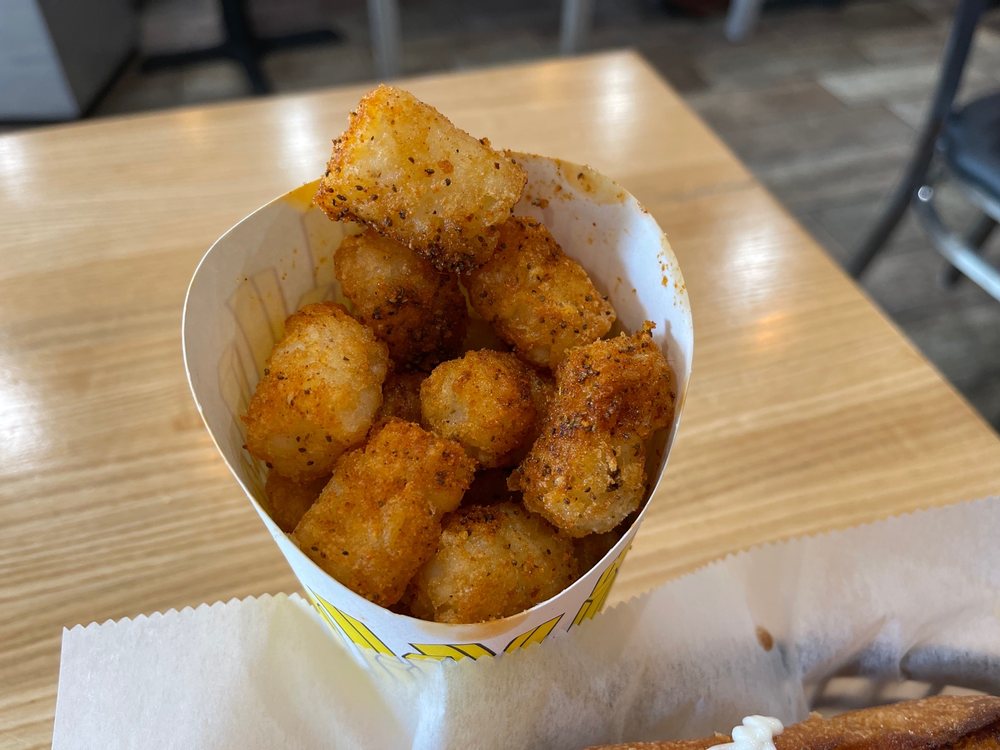 **** (4 stars)
I'm not sure whether Orlando is ready for an $18 sandwich, but if it is, this is the place to get an excellent one. The "Surf and Turf" is a Lobster Roll plus Filet Mignon, and the quality of the ingredients do, indeed, justify the price. The lobster was fresh and flavorful, and the filet mignon was tender and juicy. Add a perfectly butter-grilled and toasted roll, a bit of mayo, and you've got a scrumptious sandwich.
In all fairness, there are other selections featuring just filet or lobster, but they're $12, so you may as well go all-in and get the Surf and Turf.
Sides of fries or Tater Tots are available, either plain, with Old Bay seasoning, or with truffle and cheese. I had the Old Bay Tater Tots, and they were WAY too salty. Note that the "mini" size is actually quite generous, so unless you're serving a group, don't get anything larger.
Service was friendly, and fairly quick, even though the place was fairly busy–certainly busier than the former occupants of this space. If you're concerned about masks, note that none of the customers or staff were wearing any.
Nick Filet
7600 Dr Phillips Blvd
Orlando, FL 32819