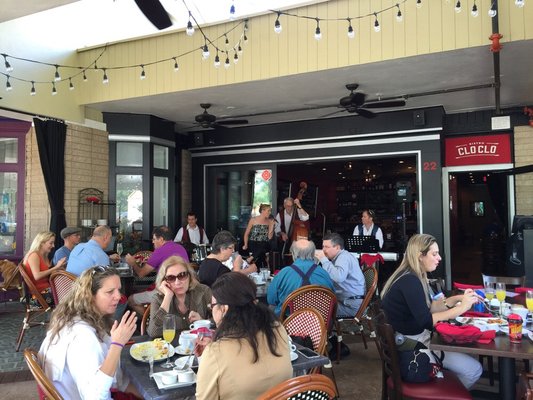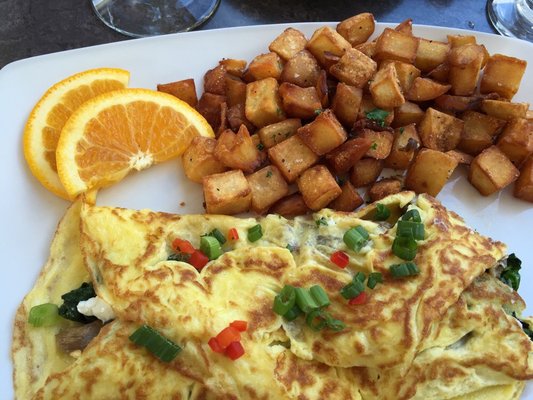 ***** (5 stars)
Authentic French Bistro food and sidewalk cafe ambience, too. Just as cafes spill out onto the sidewalks in Paris, CloClo spills out onto the sidewalk at the Dr. Phillips Marketplace, but it is considerably more weatherproof than a Paris cafe, a good think on a rainy Orlando afternoon!
The lunch menu offers the starters and lighter fare one would expect in Paris, including "Croque" sandwiches, a quiche of the day, and crepes. For me the highlights are the starters, including the smoked salmon, pates, and especially the mussels, which were perhaps the best I've had anywhere, finished in a delicate wine and cream sauce with a touch of herbs and a much lighter garlic dose than most places.
The white sangria, a house specialty, was an unexpected surprise, and very refreshing. There are also a variety of Champagne cocktails.
At night the sandwiches disappear and a few more entrees are added, but it's largely the same menu.
The wine list is a bit scatterbrained at the moment, although there are plenty of interesting offerings. and it's in the process of an upgrade.
This space was problematic when it was Press 101 because of an awkwardly placed ordering counter and bar. That has been corrected, and there is now an elegant indoor dining room in addition to the sidewalk area.
Food and beverage pricing is very reasonable.
Bistro CloClo is a great addition to Southwest Orange County, which really needed an authentic French restaurant. The fact that is it a Bistro with great ambience is a real plus.
Bistro CloClo
7600 Dr. Phillips Blvd
Orlando, FL 32819
(407) 745-5045
http://www.yelp.com/biz/bistro-cloclo-orlando