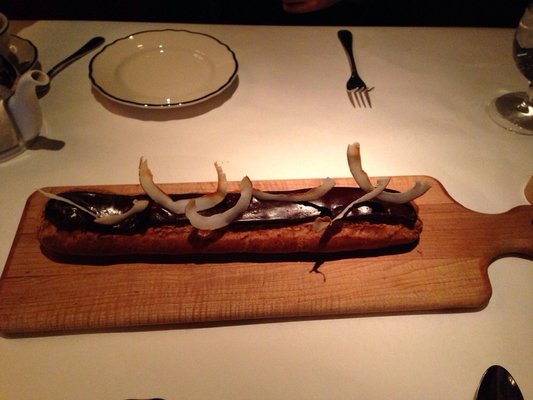 **** (4 stars)
This is a classic French Bistro with a beautiful interior and a traditional menu. The highlight of their food offerings is the Spiced Duck for two. It's beautifully browned and coated five spice, which fills the table with the most amazing aroma. Served with crepes, julienne vegetables, and a delicate (not overly sweet) orange sauce, it was some of the best duck I've had.
The wine list is mostly French, and there are a few nice offerings from good vintages, although you get what you pay for (and vice versa).
The next time I want duck, this is definitely where I'll be.
Paris Club Bistro & Bar
59 W Hubbard St
Chicago, IL 60654
(312) 595-0800
http://www.yelp.com/biz/paris-club-bistro-and-bar-chicago-2