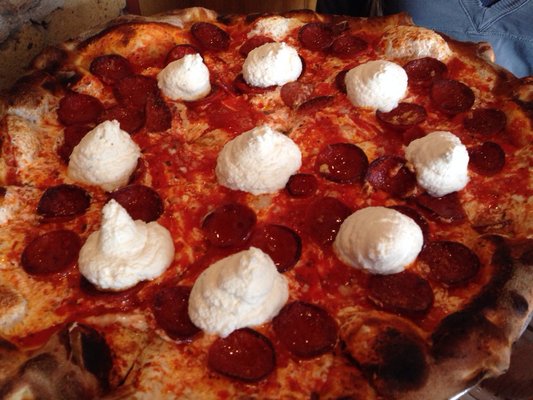 ***** (5 stars)
I admit it: I'm not a fan of deep dish pizza. So the pickings are a bit slim for my idea of a great pizza in Chicago. Coalfire pizza to the rescue!
My idea of a great pizza is a thin, slightly charred crust, with flavorful toppings spread thinly enough that they don't make the crust soggy. That's exactly what you'll find here.
Normally I tend to order vegetarian pizzas, but the way to go at coal fire is with the pepperoni and whipped ricotta pizza. The pepperoni is thick cut, so it has tons of flavor, and the fluffy cheese adds a great creamy finish.
If you appreciate thin crust pizza, this is the place to go.
Coalfire Pizza
1321 W Grand Ave
Chicago, IL 60642
(312) 226-2625
http://www.yelp.com/biz/coalfire-pizza-chicago