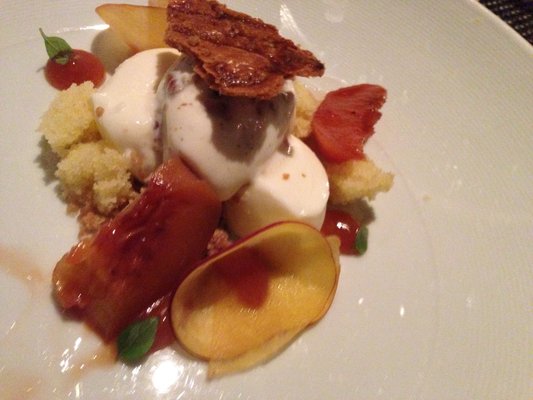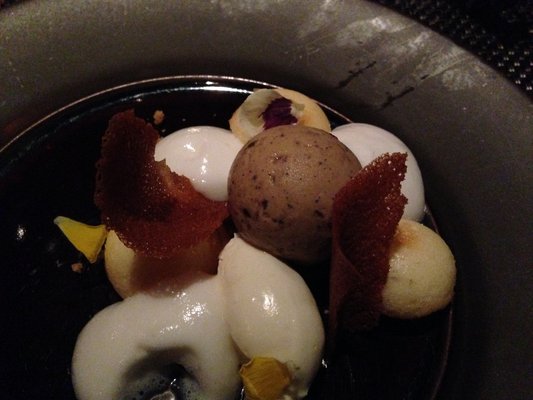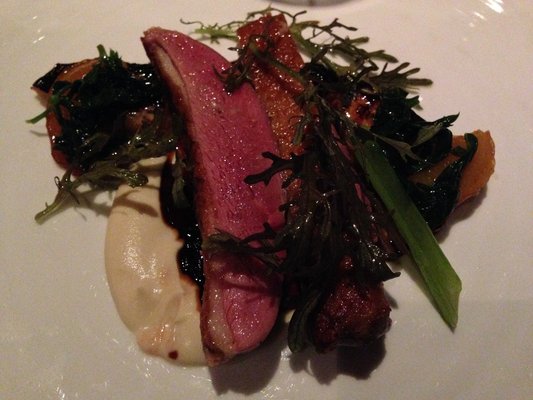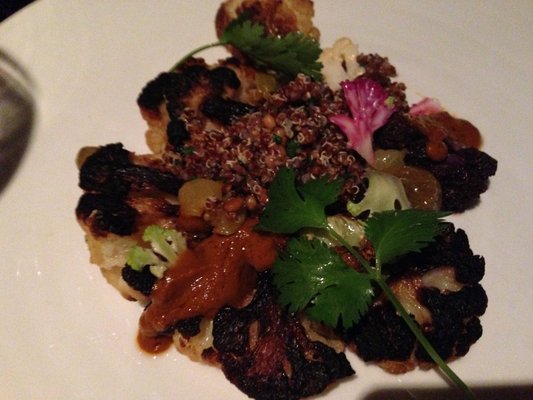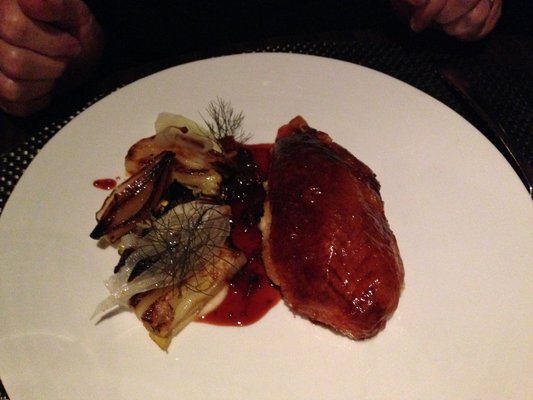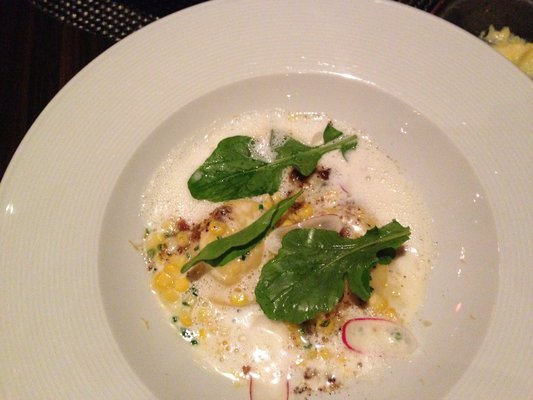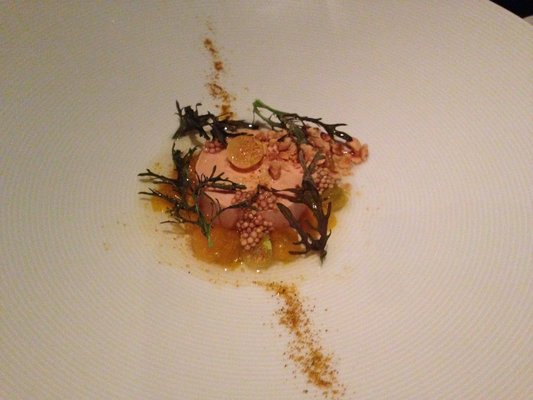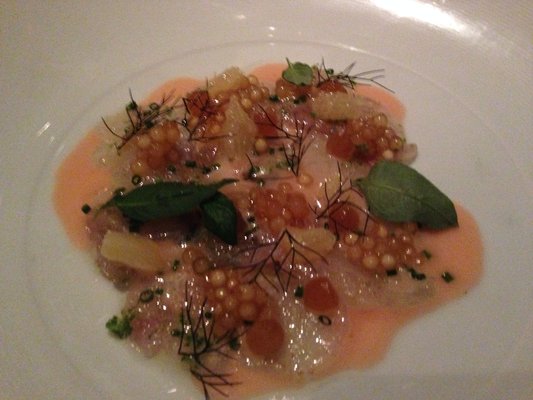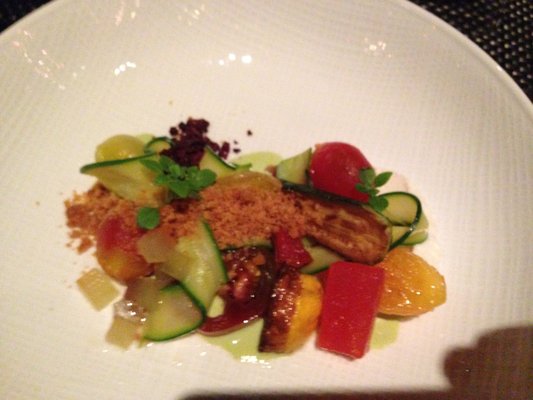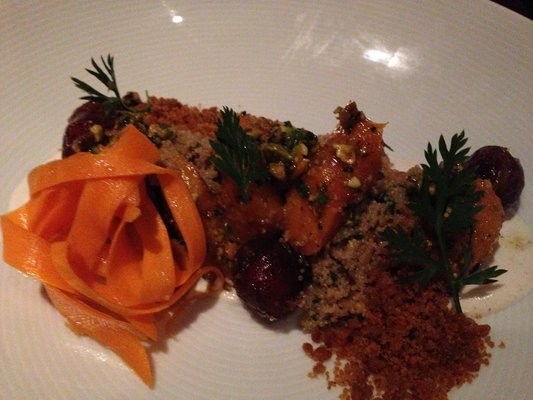 ***** (5 stars)
Of all the Michelin starred restaurants in Chicago, Boka must be one of the greatest bargains. For little more than the cost of a typical restaurant you can have a spectacular meal. And the cozy yet classy, relaxed yet professional atmosphere and friendly service make it a great choice for everyone.
Our party of three was able to try the majority of items on the menu, and everything was terrific. Standouts were the carrot salad and foie gras starter.
The chicken was beautiful, but the saffron flavored brioche sandwiched between the crispy skin and the succulent meat wasn't to my taste, simply because I'm not a saffron fan.
The duck, on the other hand, was the best I've ever had, incredibly tender and moist, and bursting with flavor, even without the accompaniments.
Desserts mostly included home made ice creams as an ingredient, which is always a plus with me.
The wine list is filled with excellent choices. There aren't a lot of old wines, but there are a wide array of recent vintages from all regions, at reasonable prices.
If you're looking for a truly fine dining experience without needing to mortgage the house, Boka is a great choice.
Boka
1729 N Halsted St
Chicago, IL 60614
(312) 337-6070
http://www.yelp.com/biz/boka-chicago