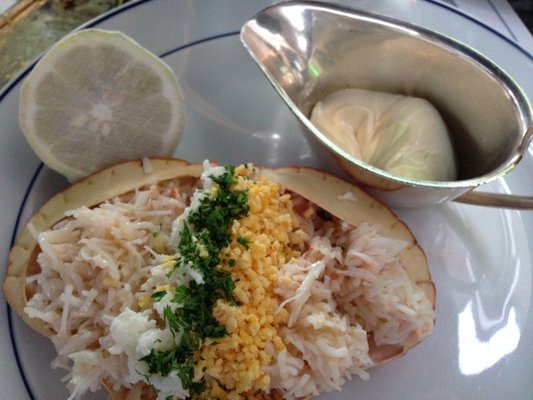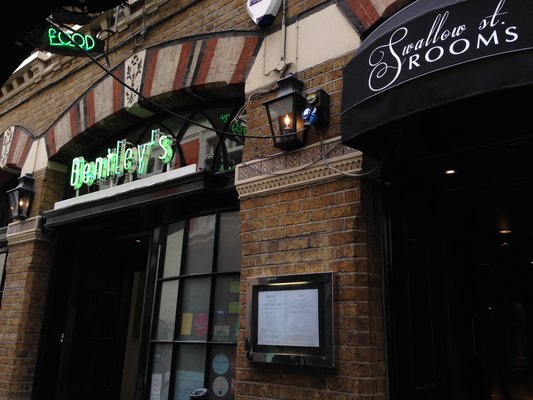 **** (4 stars)
This is a favorite stop of ours. Excellent fresh seafood and shellfish in a great environment. I particularly like the prepared crab appetizer.
Cozy, pub-like interior. On a nice day it's great to dine in the covered area out front.
The wine selection is particularly well-suited to fish and especially the shellfish selections. You can't go wrong with the Albarino.
Bentley's
11-15 Swallow Street
London, W1B 4DG
+44 20 7734 4756
http://www.yelp.com/biz/bentleys-london