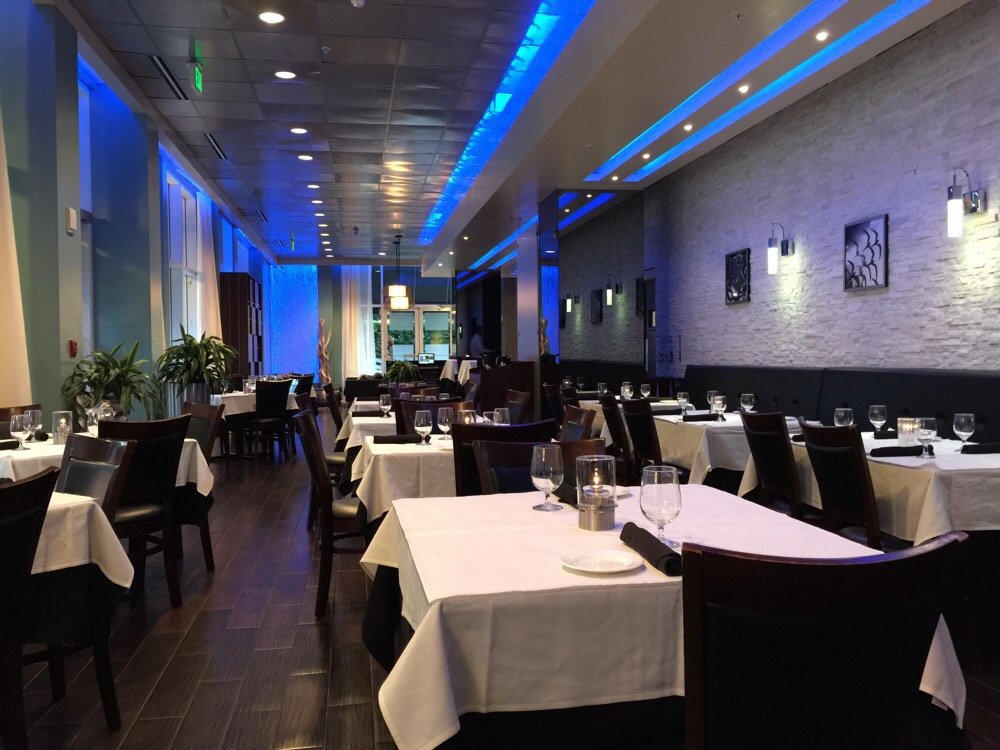 *** (3 stars)
This is the third venue I've been to in this space, and they don't seem to be getting any better. I'm not sure what differences account for the emptiness of this place when there are lines on the sidewalk for places across the street.
But clearly one difference is the food quality, which is not improving through the various iterations. On a recent visit we sampled several appetizers that were half price during happy hour, including a very soggy flatbread made with limp naan bread, some mediocre mussels, and a very tasty "pork wing."
We then preceded to the tomahawk steak for two. This was an excellent and perfectly cooked piece of beef accompanied by average asparagus and almost inedible au gratin potatoes.
I will say, though, that the steak was an excellent deal since it included the sides, two salads and a bottle of low end wine, all for $35 per person. Including additional drinks and all these courses, dinner only totaled $108, so definitely a good deal, mostly due to happy hour pricing.
The irony is that the best things we had were both meat, and this is a seafood restaurant.
There was nothing dreadful about the meal, but also nothing that would draw us back, so I think I'll wait for the fourth iteration before trying it again.
Mingos
100 S Eola Dr
Ste 105
Orlando, FL 32801
(407) 781-2539
http://www.yelp.com/biz/mingos-orlando