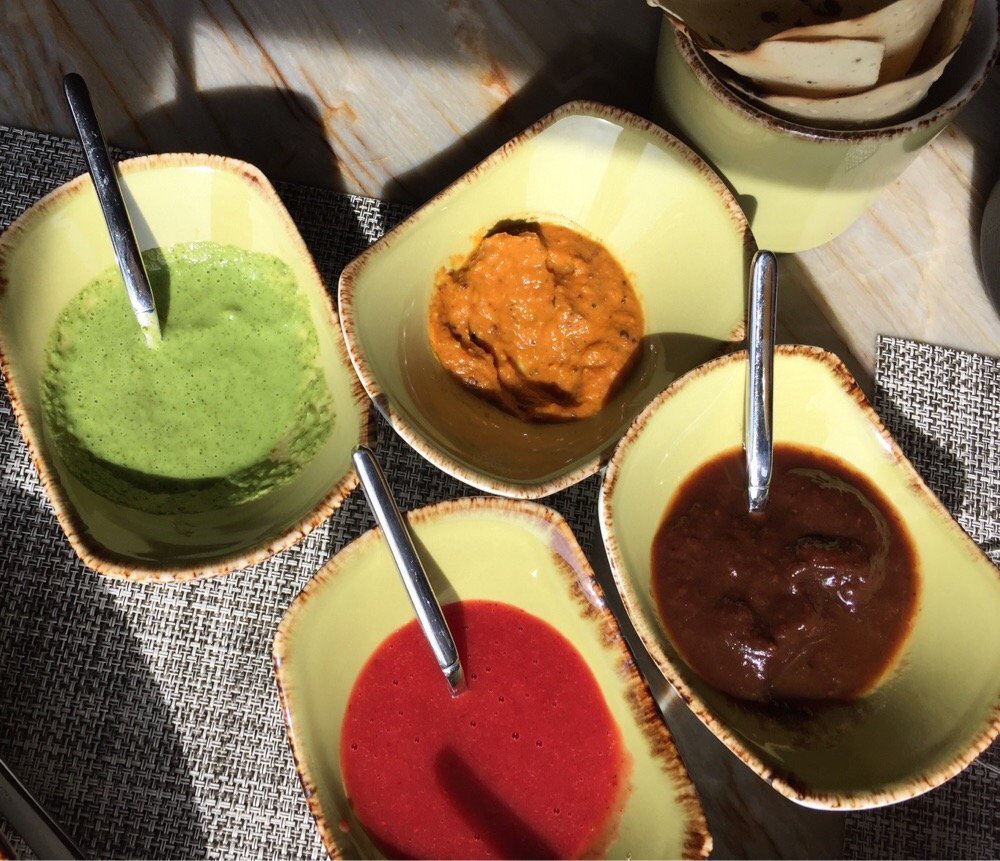 **** (4 stars)
If you're looking for an incredible Indian fusion experience that combines traditional dishes with complex influences from other cuisines in beautiful presentations, proceed directly to American Gymkhana and don't even bother to read the rest of this review. You won't be disappointed.
If you're the owner of this restaurant, please read on.
Your chef and her cuisine are wonderful. But if you want to succeed, you need to fix some things soon. The restaurant has been open two months, which is plenty of time for there to be someone working in service who knows what they're doing.
Sadly, this is not the case. The food is so good that people will try again, but at some point we'll give up unless basic levels of service can be achieved. It's as if the whole staff has never been in a table service restaurant (not counting Denny's) before.
On our Saturday brunch visit there were at least 15 servers huddled near the entrance, and exactly two patrons. Yet we were interrogated for five minutes at the front desk by three people before finally being shown to a table. Why do you need our names and phone numbers to serve us food?
We asked our server several questions about the food and beverages (let's face it, the brunch menu isn't exactly self explanatory, and contradicts itself regarding what the meal includes). The answer to every question was "well, I don't know what's in that, but we do everything very special here so it has lots of wonderful ingredients."
Before you blame the server for this response, let me note that I overheard this same conversation at two other tables with two other servers and the response was essentially identical. If you ever get a patron with a food allergy, they're dead.
There were a dozen other minor issues with the service provided by everyone who visited our table: inability to clearly explain what came or did not come with various dishes on the menu, wrong drinks served with no one noticing, no one offering dessert before the check–nothing show-stopping or that prevented us from enjoying the truly wonderful food. But there is no excuse for it.
You own a Michelin listed restaurant in New York, and I know this isn't what the service is like there. Someone needs to move to Orlando and take charge. It would be a shame for one star service to kill a restaurant with 5 star food.
American Gymkhana
7559 W Sandlake Rd
Orlando, FL 32819
(407) 985-2900
http://www.yelp.com/biz/american-gymkhana-orlando