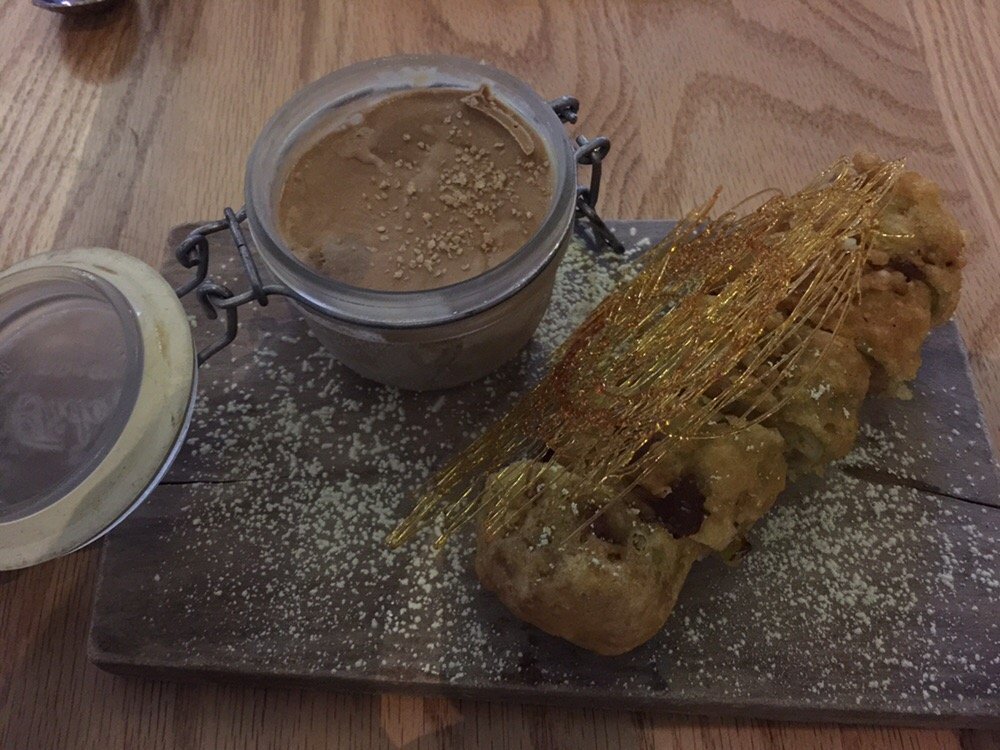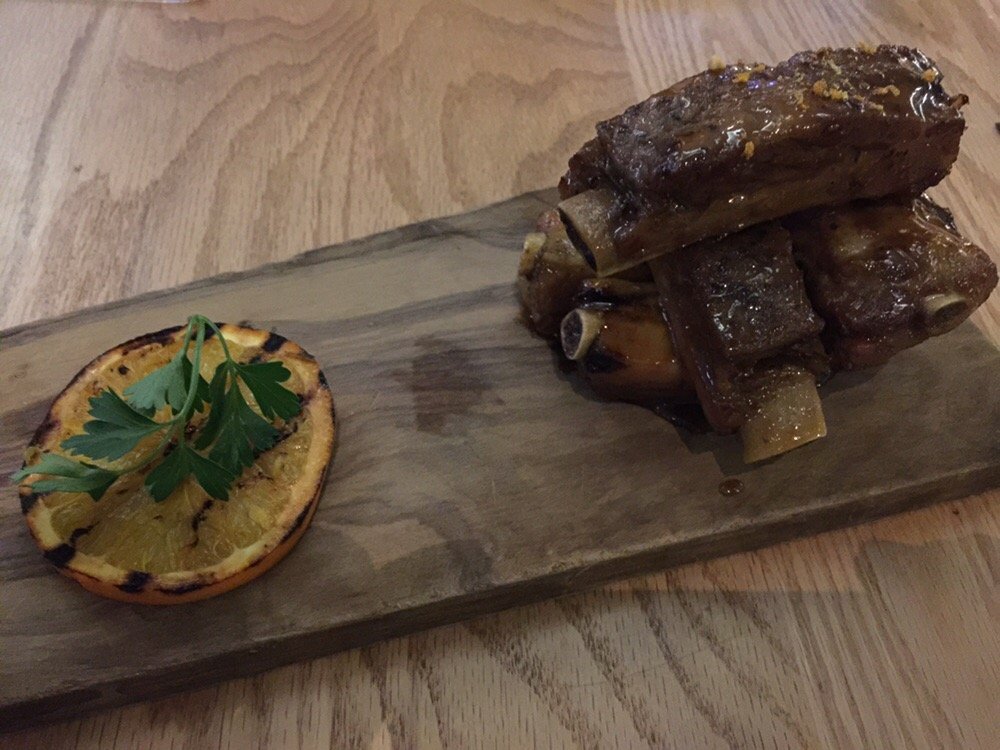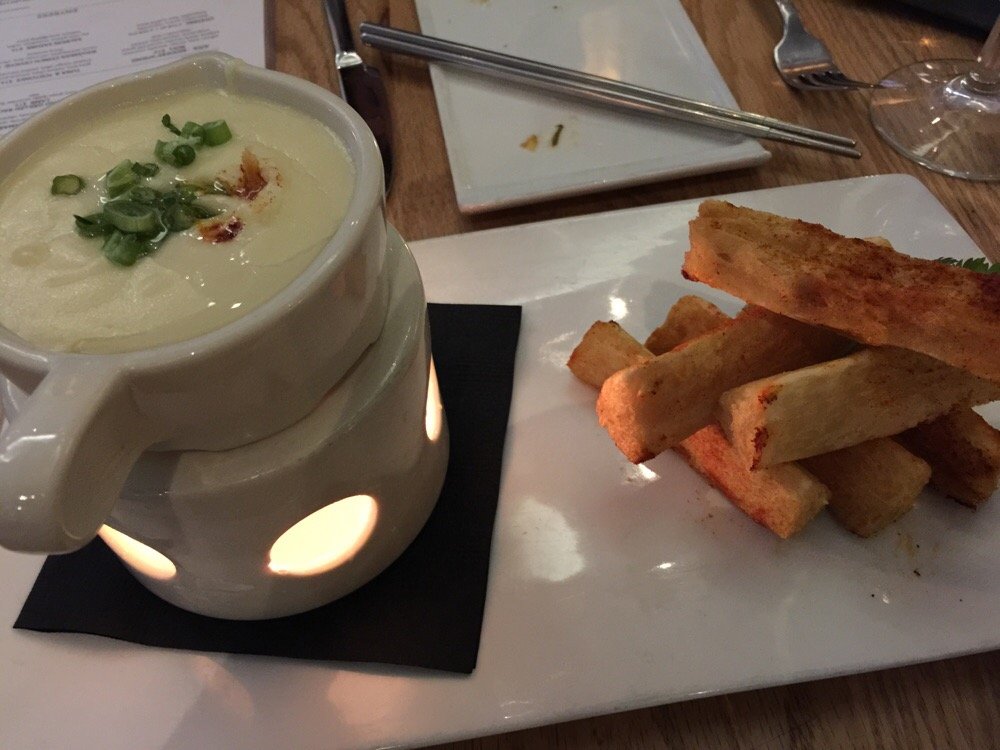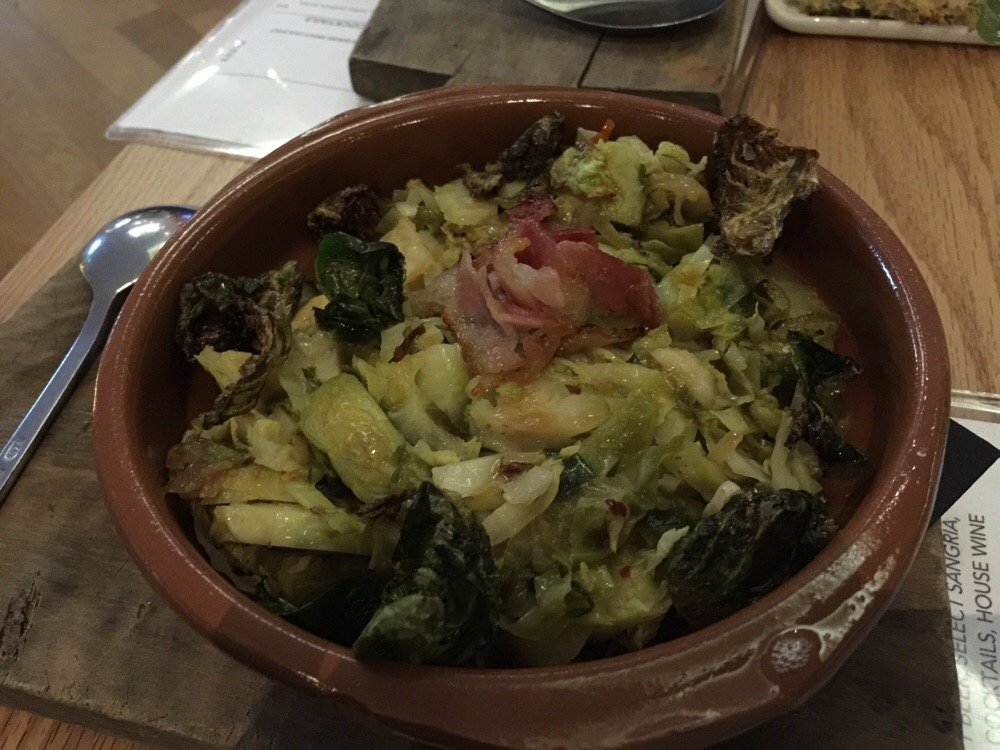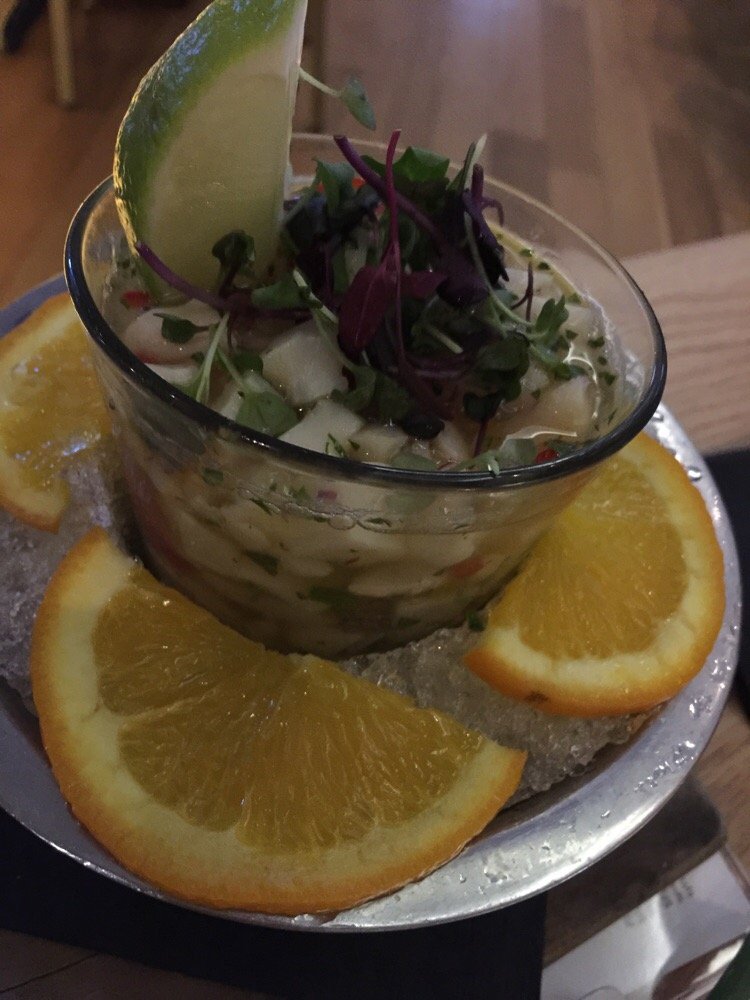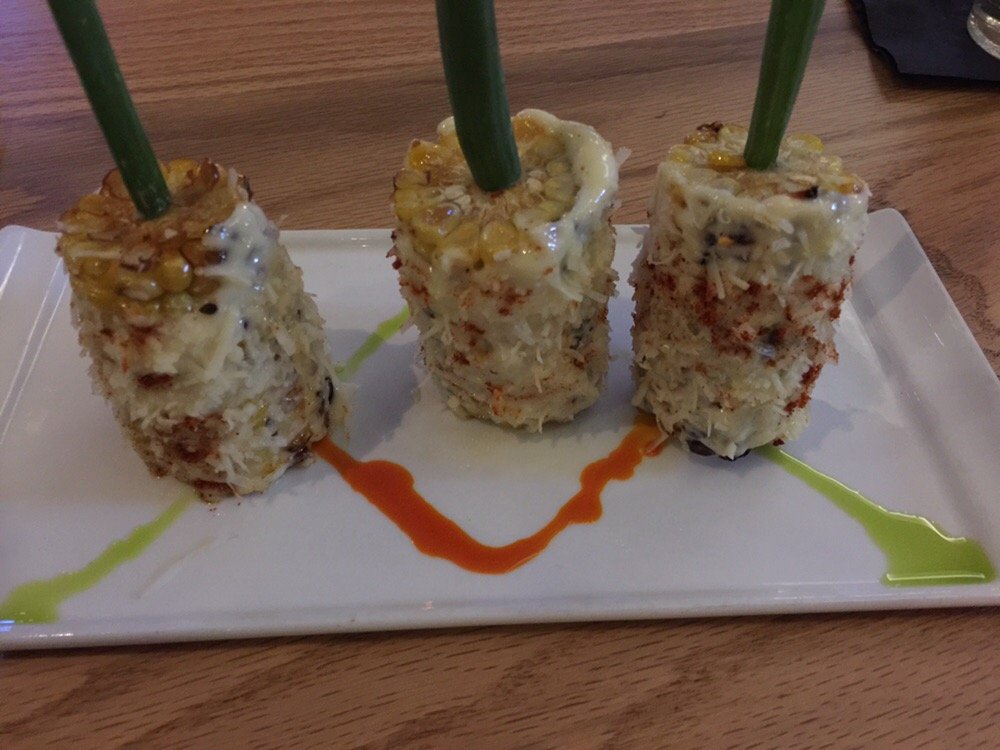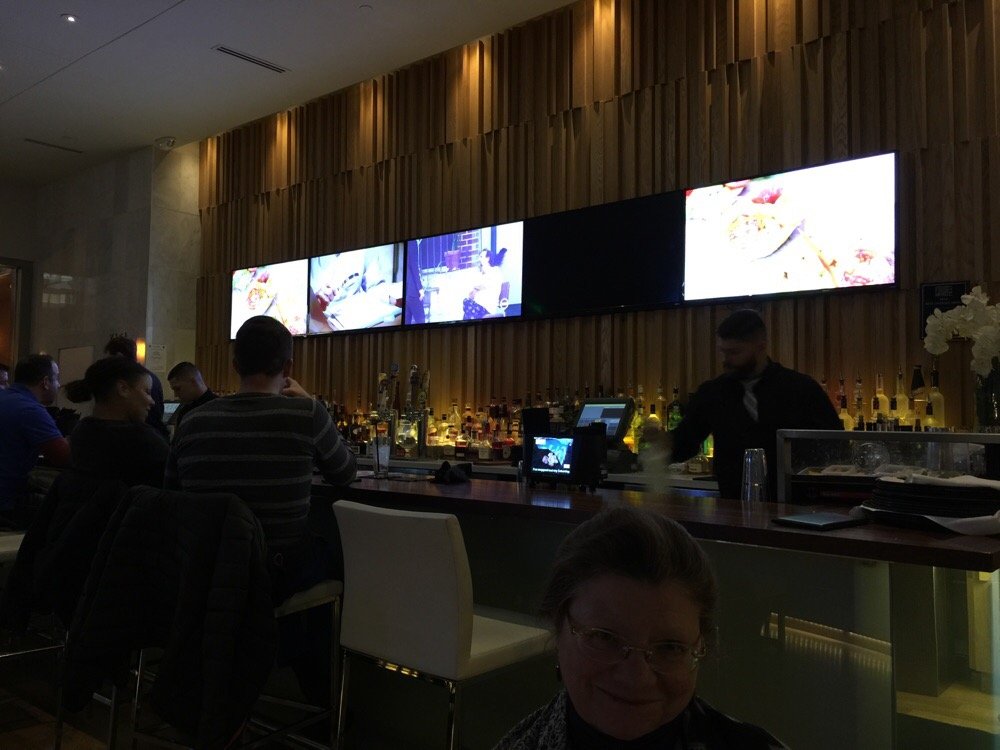 ***** (5 stars)
Of all the places in Orlando that are trying to be hip and gourmet and eclectic at the same time, I think Kasa succeeds the best. The only downside is that when you take a room full of hip gourmets and place them in a hard surfaced room and fill them with cocktails, things can get VERY LOUD.
Frankly, I was surprised how good the food was here. I honestly think it's better than the Rusty Spoon or Ceviche, both nearby tapas contenders.
The standout was the Kasa corn, which I wouldn't have ordered except for the other rave reviews. Small sections of corn on the cob are served on sticks, coated with both spicy and creamy condiments–scrumptious.
Brussels sprouts and bacon were good, not as rich as you'd imagine due to the vinegary base.
Tuna tartare (which is served with plantain chips, NOT tostones) was just good. Ceviche had a nice lime base but was marred by too tough conch; a different shellfish would have been better.
The fondue is more like cream sauce than cheese; the accompanying yucca fries were poofy on the inside and crisp on the outside, and were piping hot.
Cuban mojo ribs were succulent, but much sweeter and wetter than the "dry rub" description led us to expect.
We almost never order dessert, but the raves about the destroyed apple pie with salted caramel ice cream tempted us into trying it. The pie is rolled up and deep fried, then cut into sushi-like slices. It was delicious, but the salted caramel ice cream was the real standout. My wife, who hates desserts, kept going back for more and more of this incredible ice cream, which she described as the best she ever had.
Service was friendly and helpful. The wine list is brief and rather middle brow, but there are plenty of cocktail choices.
Kasa is definitely one of the top foodie destinations in downtown Orlando.
Kasa Restaurant & Bar
183 S Orange Ave
Ste 183
Orlando, FL 32801
(407) 985-5272
http://www.yelp.com/biz/kasa-restaurant-and-bar-orlando