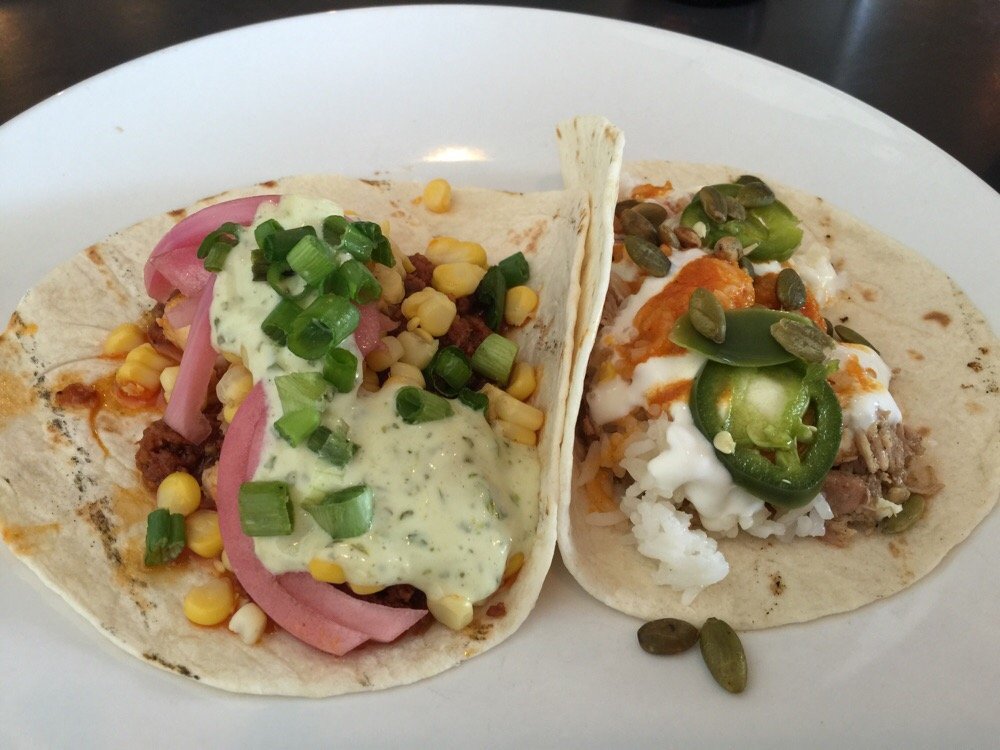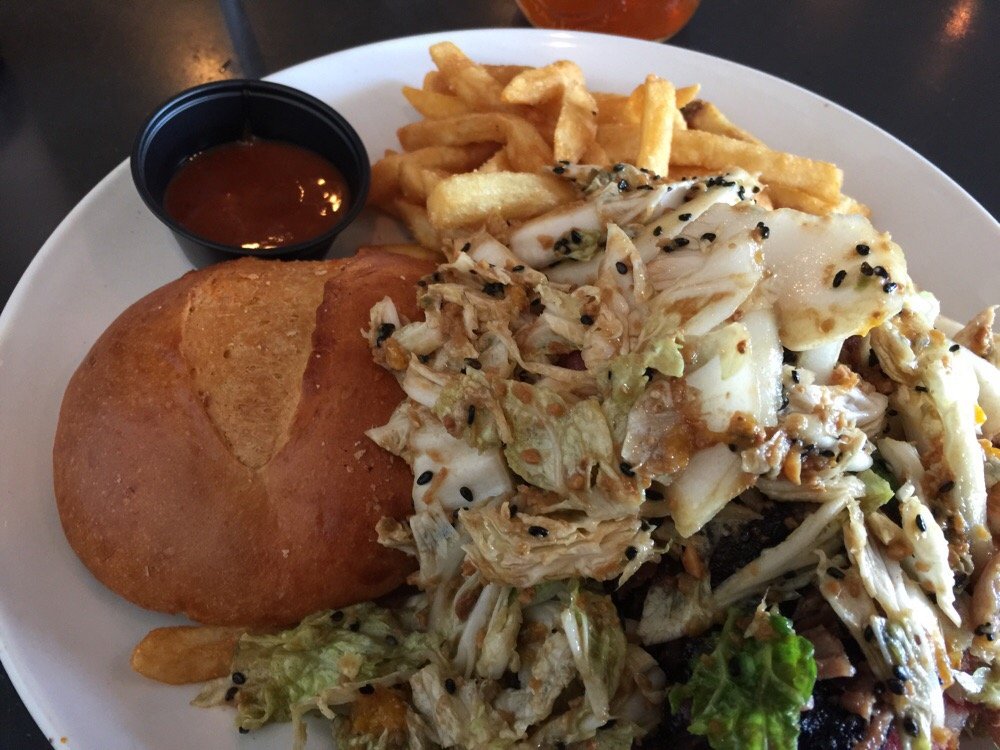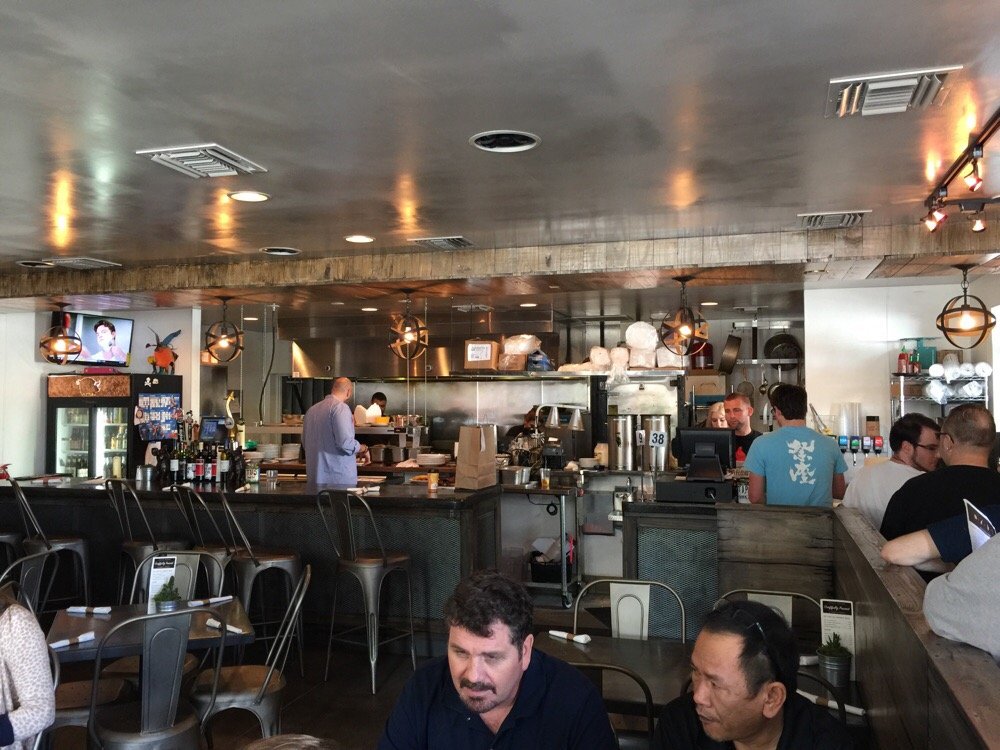 **** (4 stars)
It's not really fair to characterize Pig Floyd's as a barbecue place, because they're trying to do several different things, and succeeding pretty well. It's not exactly a fusion of Asian and barbecue, either, although there are "tacos" on their menu.
The best way to sample the menu is to order the Big Floyd, a barbecue sandwich featuring a literal pile of brisket, pulled pork, sausage and fennel slaw. All the meats were tender and flavorful. I liked the strong smoked taste of the pulled pork, but the standout was the sausage, which was some of the best I've had. I'm really not a sausage fan, but that's the meat I'd concentrate on for a return visit.
The fries that accompanied the sandwich were a bit sturdy, and the default barbecue sauce not quite the rich, spicy variety I'm looking for. The bun was good enough, but frankly the sandwich was so big I just ate the meat and slaw.
I also tried the shrimp and sausage taco, which was very saucy with a creamy mayo like mixture that seemed pretty rich. And I tried the butter chicken taco, which had a good flavor but was mostly rice sopping with the butter sauce, not my favorite ingredient in a taco.
You order at the counter and they bring the food to your table, inside or out. Beer and wine are available.
Pig Floyd's Urban Barbakoa
1326 N Mills Ave
Orlando, FL 32803
(407) 203-0866
http://www.yelp.com/biz/pig-floyds-urban-barbakoa-orlando