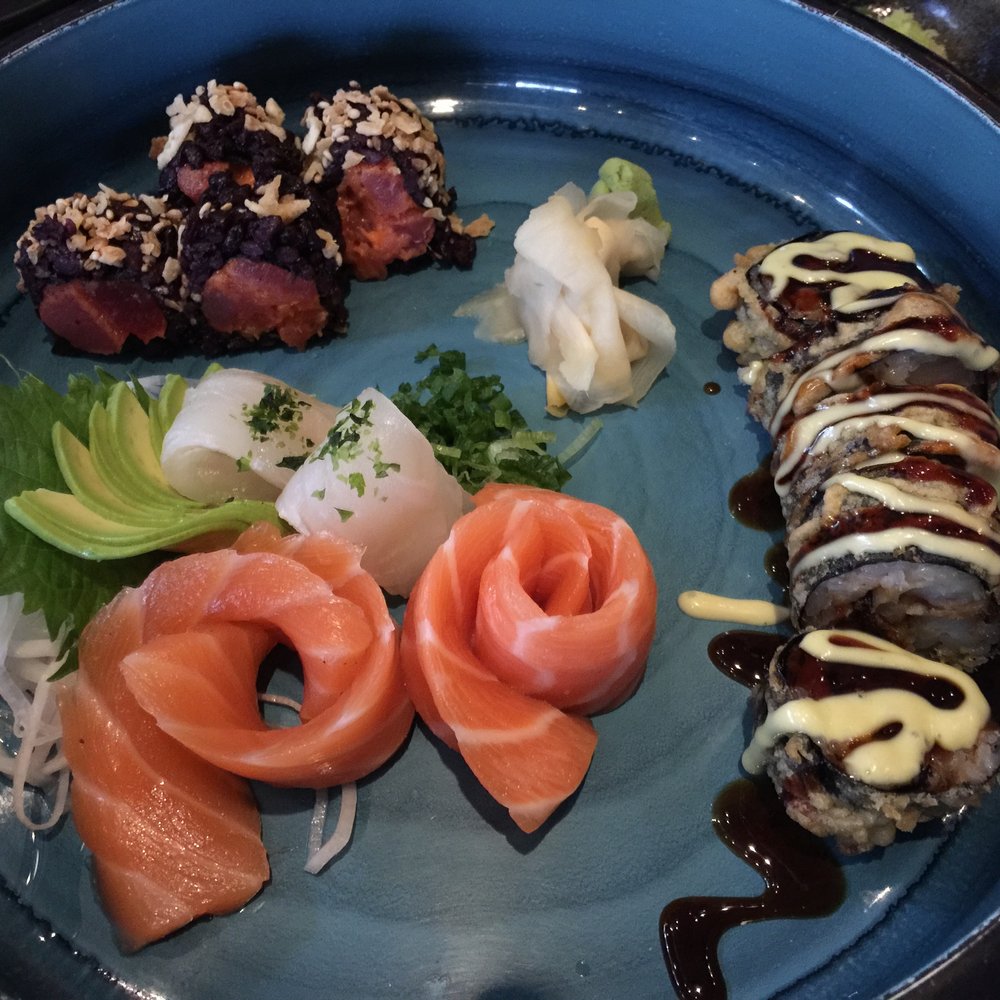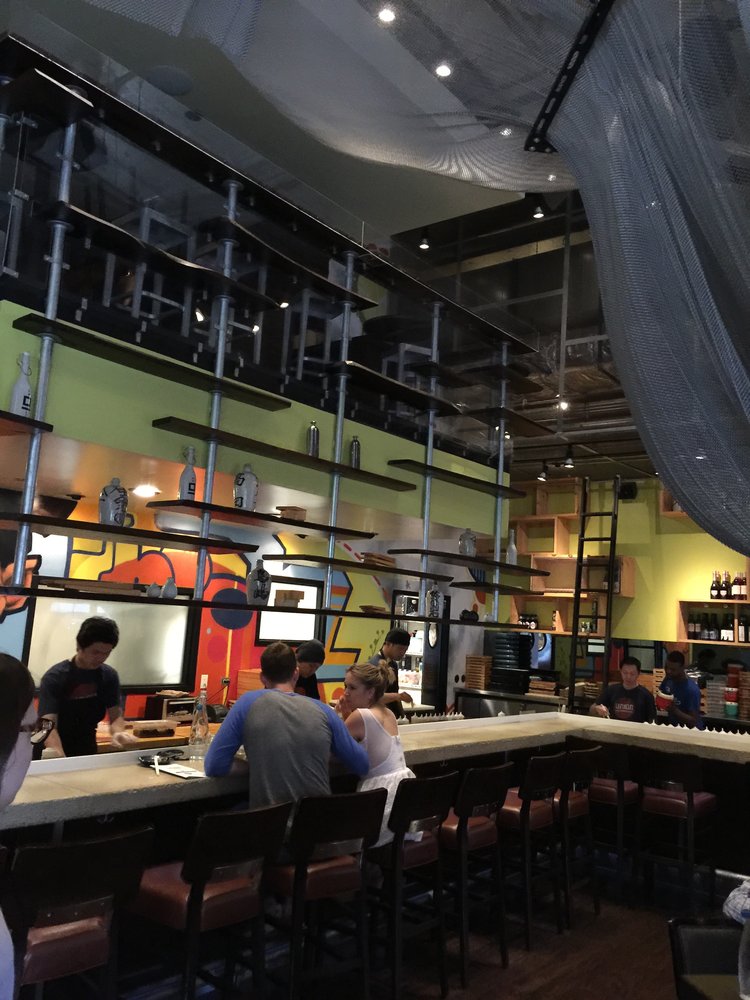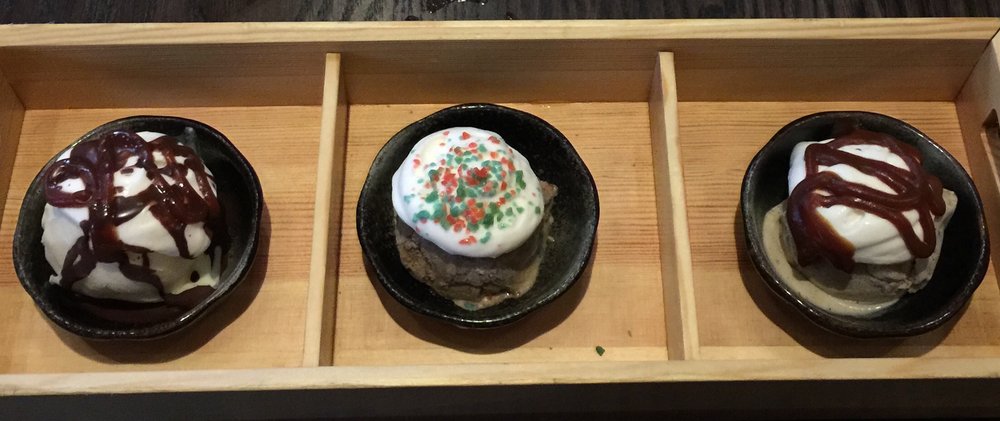 **** (4 stars)
This restaurant combines sushi bar, robot grill and noodle shop all in one. The lofty main room is pleasantly modern and upscale without being dressy.
I enjoyed the sashimi, and a King crab special appetizer. The skewers from the robot grill didn't really impress. Despite the elaborate menu descriptions of sauce, they were all fairly bland.
The ice cream trio for dessert was the highlight of my meal. The espresso was a real standout.
There are some excellent cocktails, particularly if you enjoy bitter and complex flavors.
Service is friendly. It can take a while to fill orders, even though there is a team of delivery people.
Union Sushi + Barbeque Bar
230 West Erie Street
Chicago, IL 60654
(312) 662-4888
http://www.yelp.com/biz/union-sushi-barbeque-bar-chicago-2