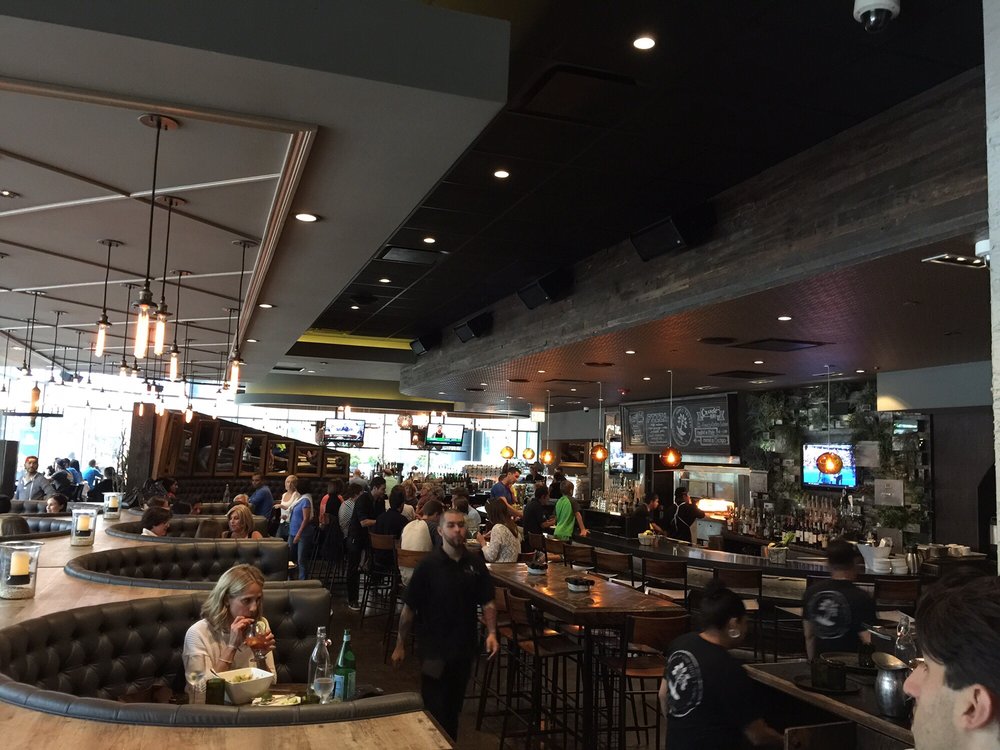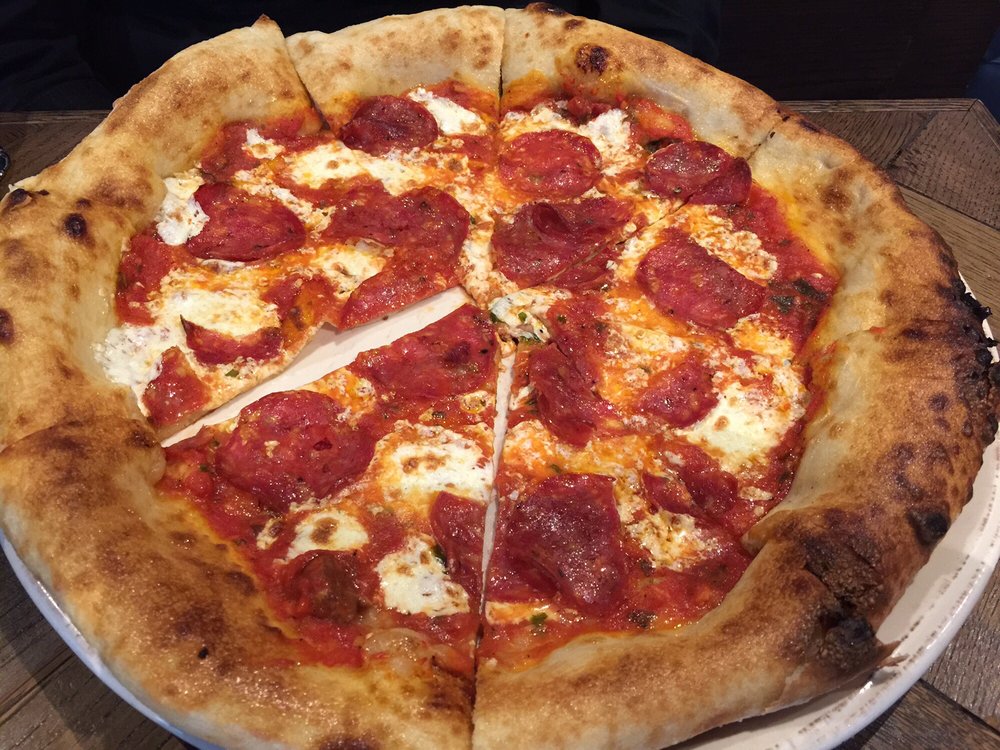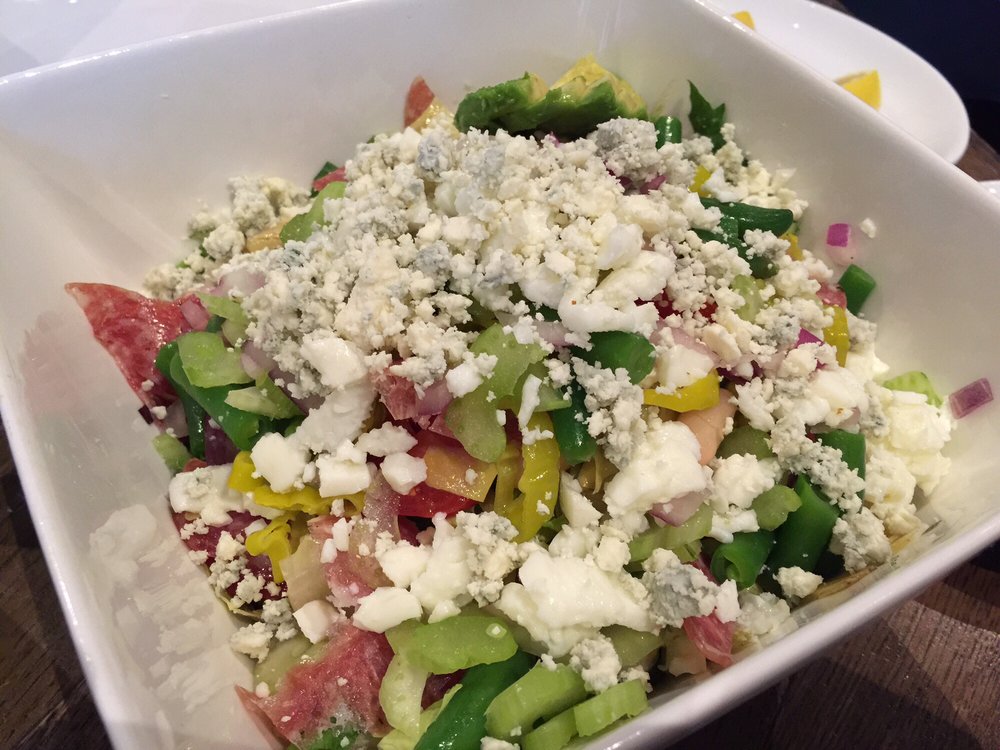 **** (4 stars)
Despite its name, Siena Tavern doesn't really come across as either Italian or a tavern. True, there is a list of pizzas, and they serve drinks, but it seems more like  a Hillstone concept to me.
The decor is open and modern, with a few too many hard surfaces to control the noise level when it's busy (which seems to be most of the time).
We went for Sunday brunch/lunch, and I was pleased to find that while there were some very tasty looking brunch items, there were also lots of non-breakfast choices.
The chopped salad was an interesting conglomeration of vegetables, cheese and meat, and had enough juice from the artichoke hearts and other veggies that it didn't really need the accompanying honey mustard dressing, so I'm glad I had that on the side.
The "burnt crust" pepperoni pizza wasn't quite as charred as I would have liked, but it did have a very thin crust and good flavor.
Service was efficient, a necessity given how busy they were.
I'm not sure what would draw me back for a revisit (maybe some of the breakfast items, which looked really delicious and really bad for you) but my visit was fine.
Siena Tavern
51 W Kinzie St
Chicago, IL 60654
(312) 595-1322
http://www.yelp.com/biz/siena-tavern-chicago