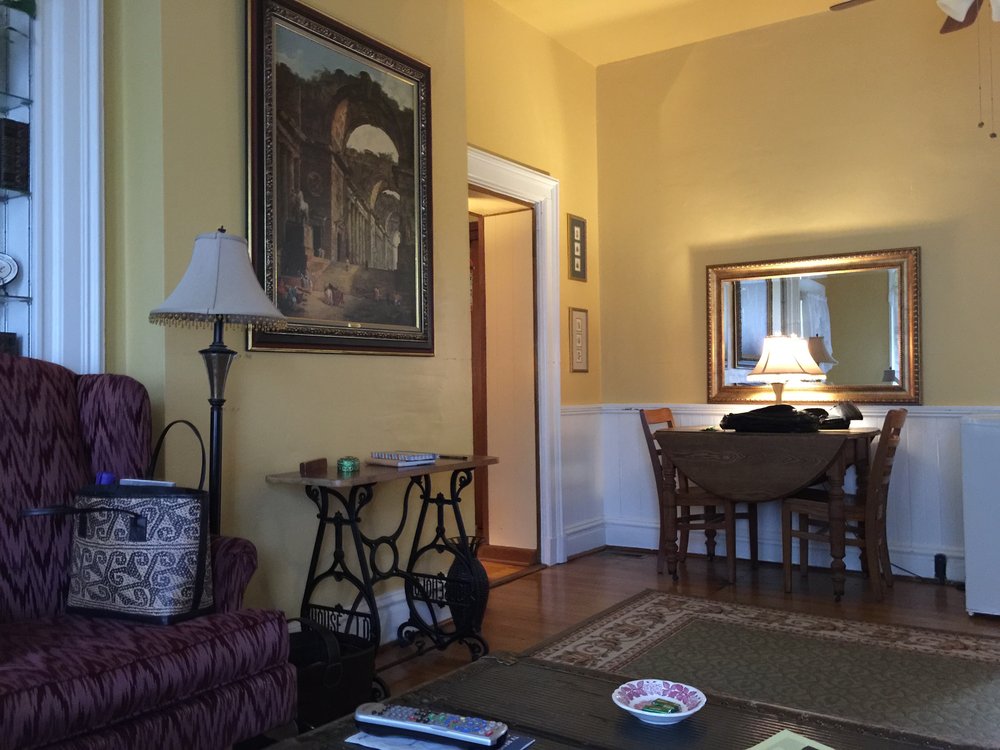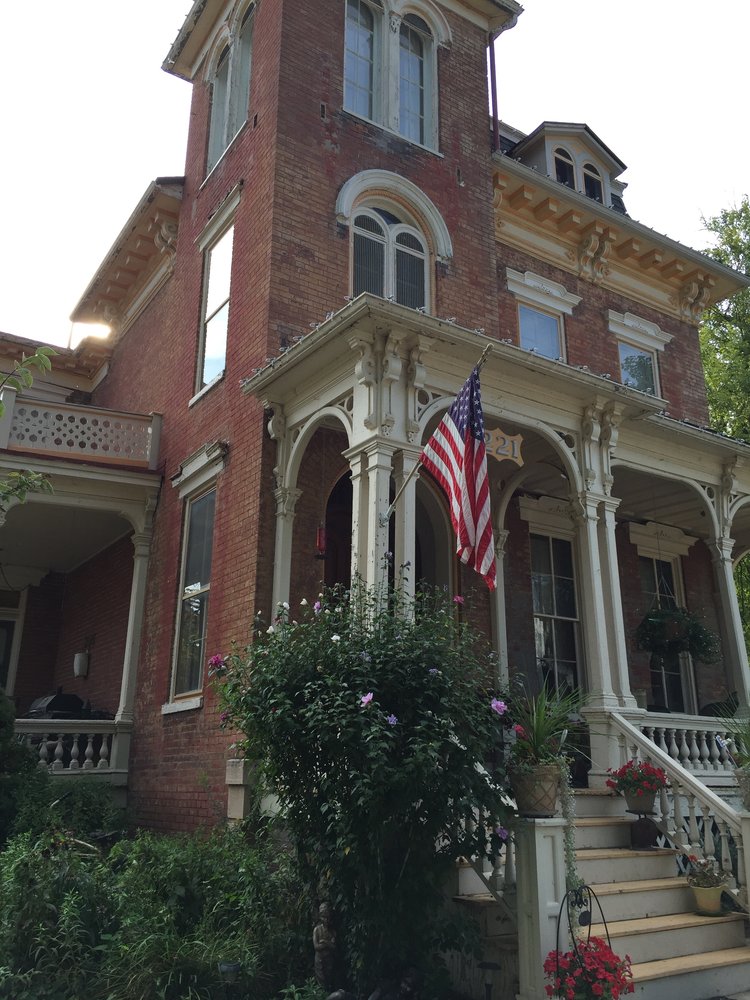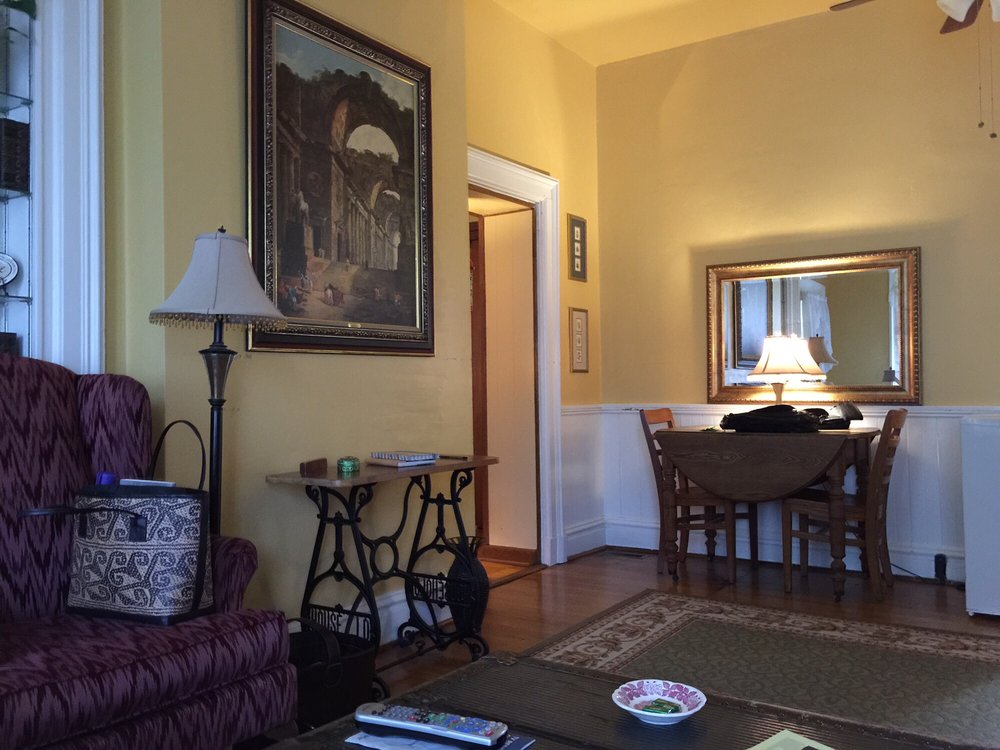 ***** (5 stars)
This was one of our first experiences with a Bed and Breakfast, and it was wonderful. Kristine and Steve were charming hosts, and our room (in the back with a private entrance) was a spacious and comfortable suite.
Breakfast was a three course extravaganza of pastry, warm peaches and delicious eggs, all homemade.
The location is perfect, as it's just a couple of blocks to the historic downtown. Free Wi-Fi works well.
Kristine and Steve obviously enjoy what they do, and it really shows in how enjoyable they make everyone's stay. Highly recommended.
Dubach Inn
221 N 5th St
Hannibal, MO 63401
(573) 355-1167
http://www.yelp.com/biz/dubach-inn-hannibal