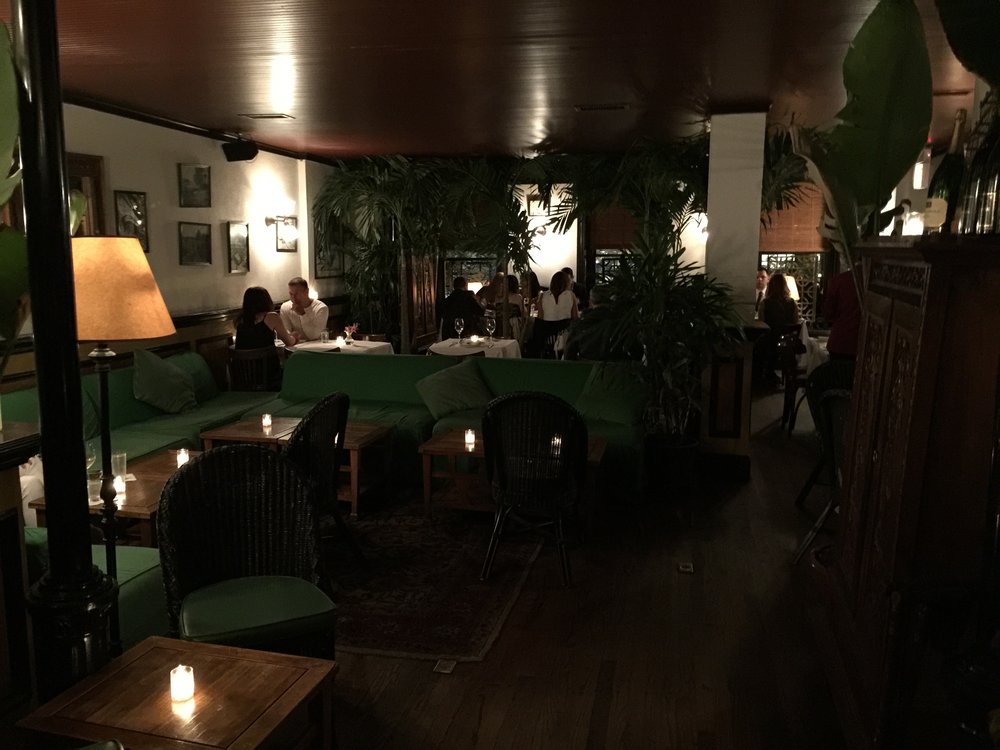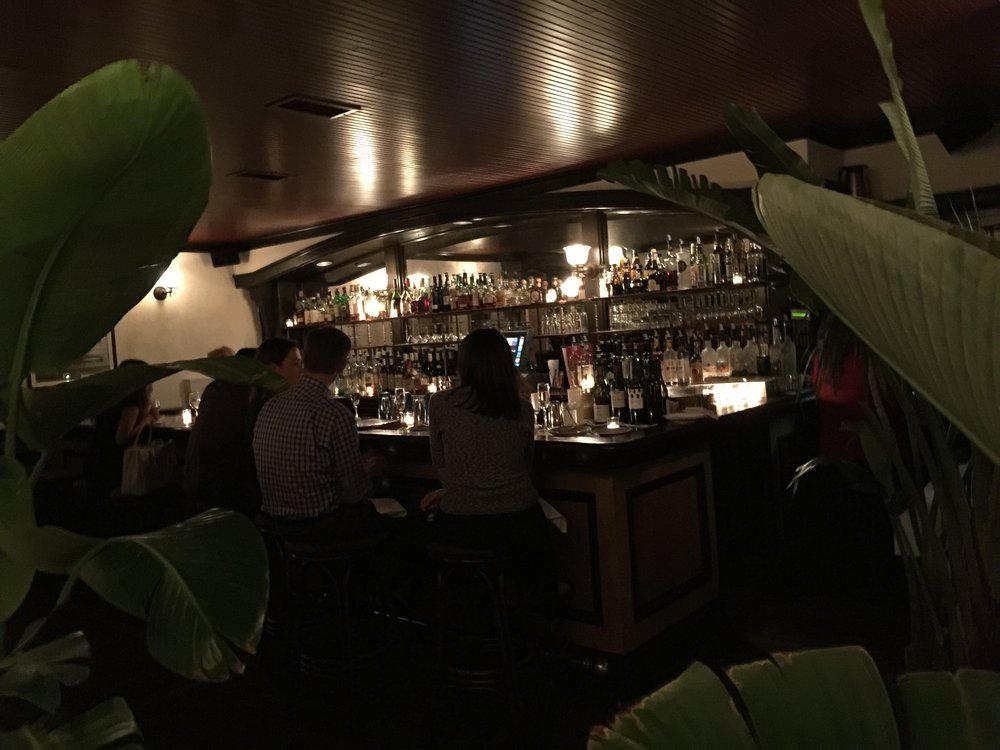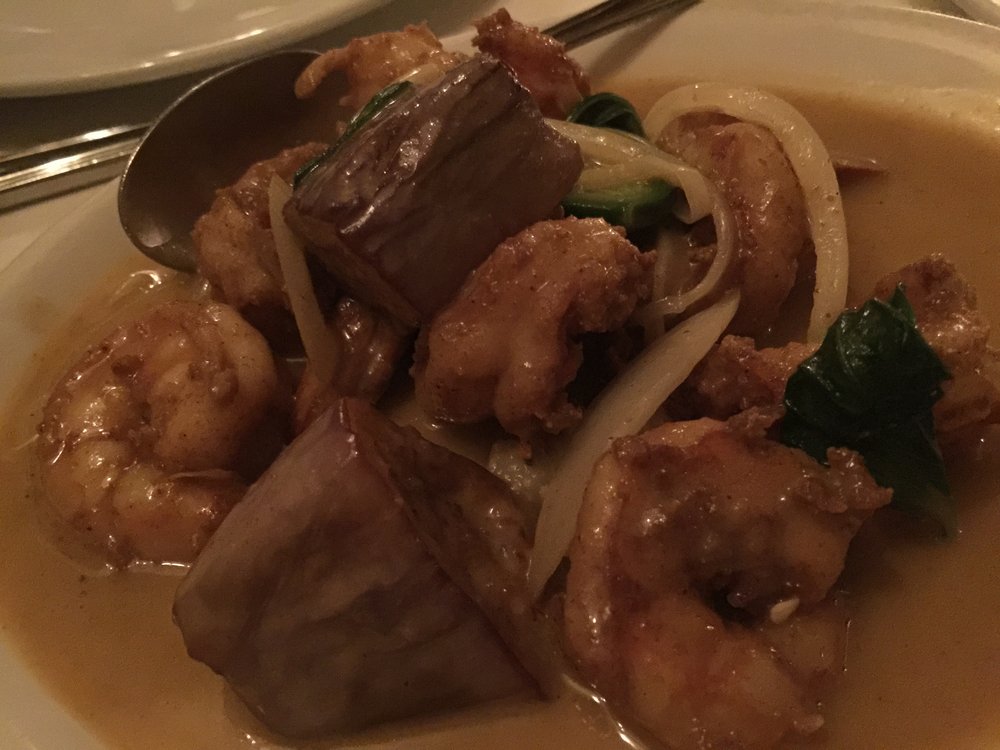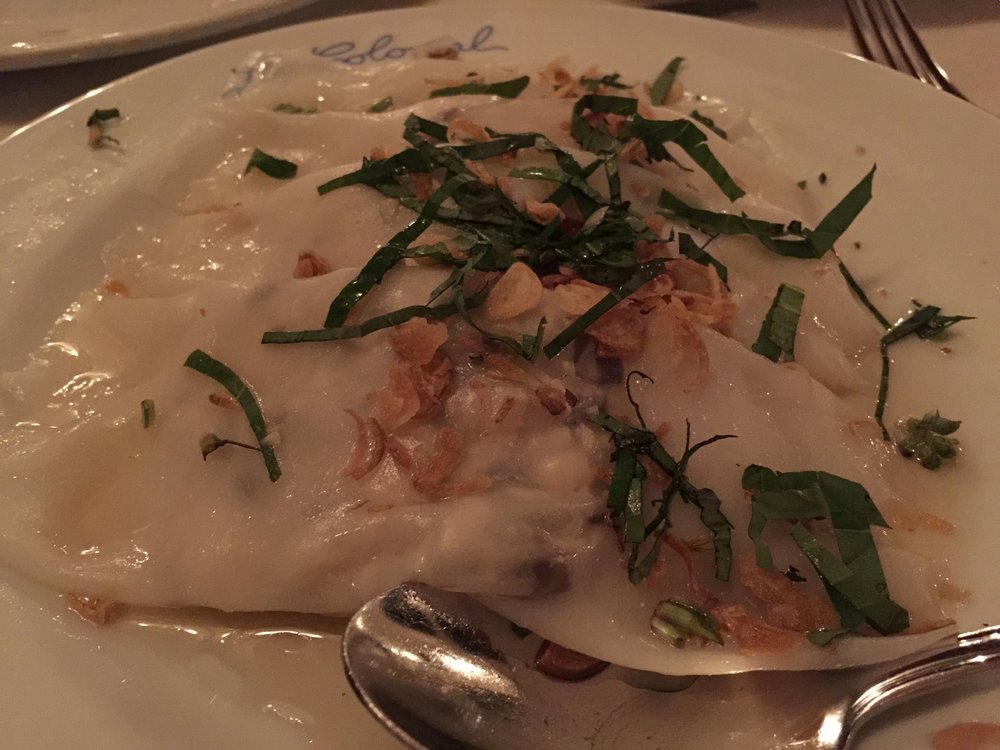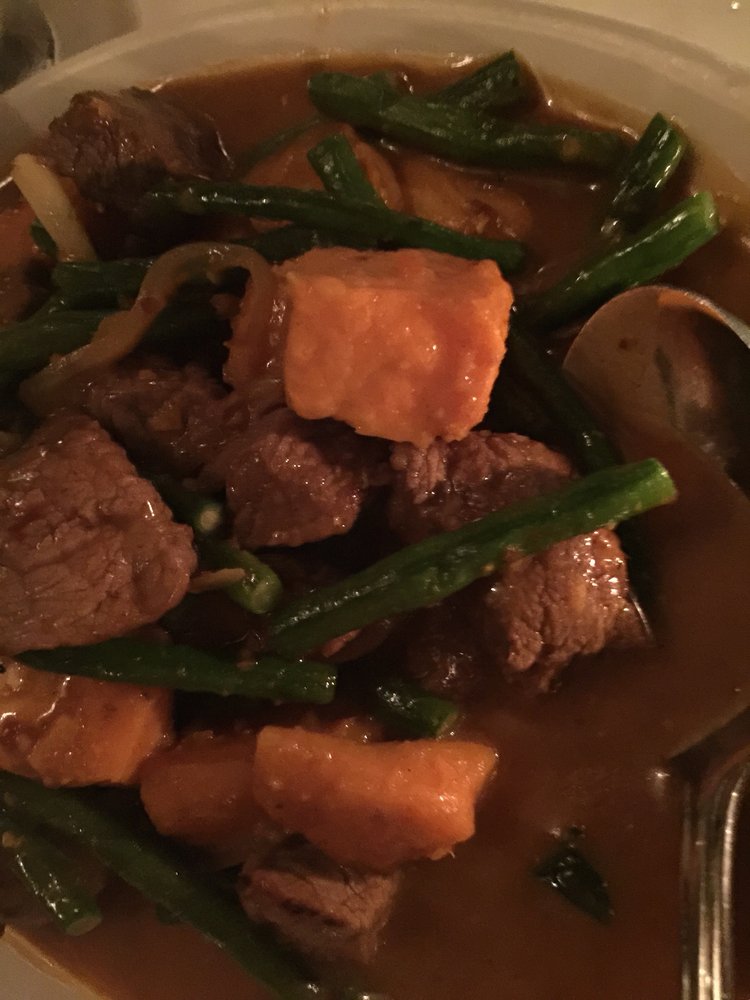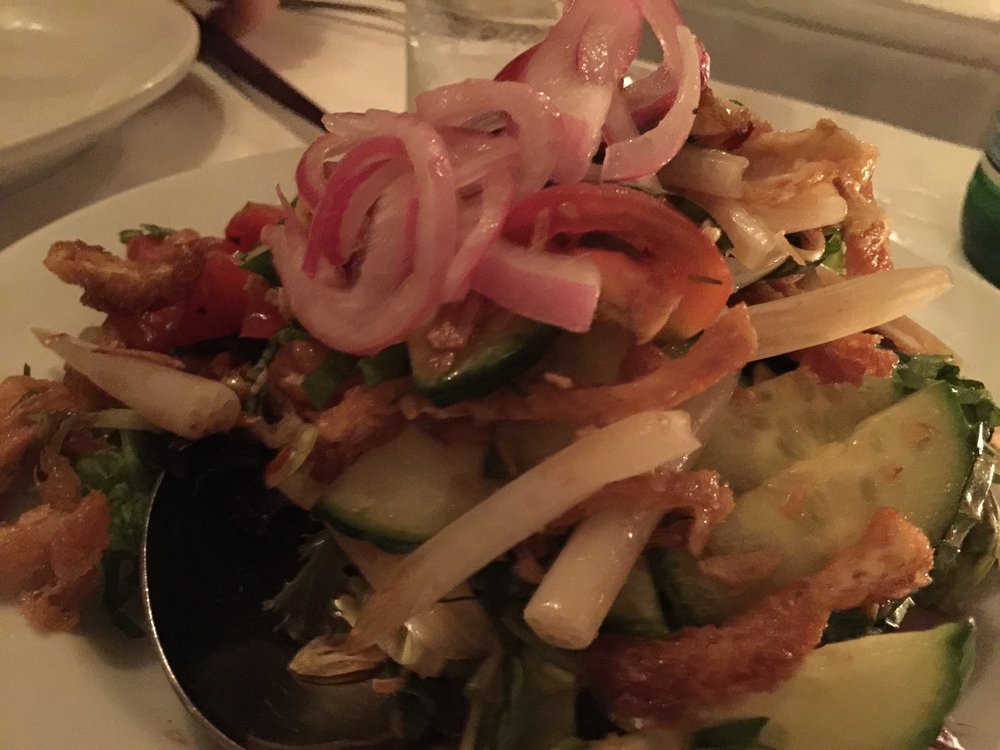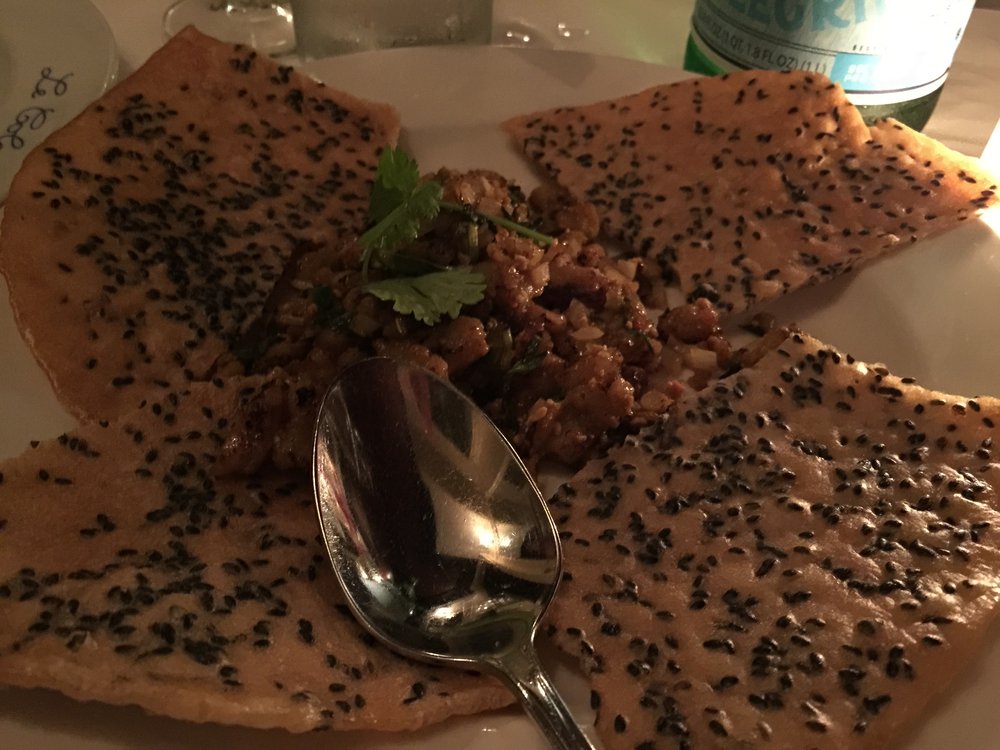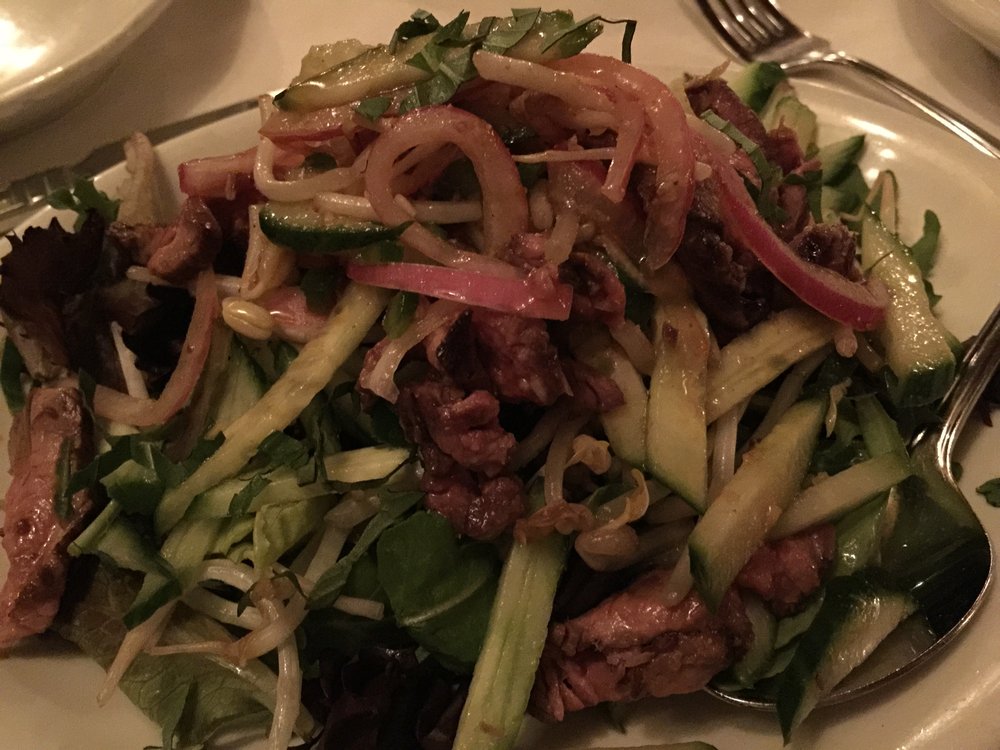 **** (4 stars)
This popular restaurant serves well prepared and beautifully presented Vietnamese food in a French Colonial setting. Don't expect French fusion cooking, as there is little French culinary influence, but the setting will definitely transport you to 1950s French Colonial Vietnam.
We put ourselves in our waiter's hands, and he knocked it out of the park, serving us two appetizers, two salads and two entrees. Nearly all of them were something we would not have ordered, but will definitely order again. We preferred the appetizers and salads to the entrees, and would concentrate on those areas of the menu on our next visit.
We began with a ravioli that was made from amazingly thin and delicate layers, and bursting with flavor. This was probably my favorite dish. We also had the wok seared monkfish, which was slightly spicy, and served with crisp sesame crackers.
Our salad course consisted of a filet mignon and watercress salad (reminiscent of Thai waterfall beef) and a lotus root and crispy tofu salad that was a knockout. Not being a big tofu fan, I would never have ordered this, but it was my other favorite.
Our entrees were a sautéed shrimp dish, and sautéed filet mignon with yams and green beans.  These were both good, but not as good as the previous dishes.
For dessert we had an ice cream and macaroon dish that was fine, but not special.
A nice selection of wines designed to accompany the food is available, with a particularly fine selection of Champagnes by the glass.
In addition to the downstairs space, there is a bar and clubbier upstairs dining room.
Obviously we enjoyed the service, as our waiter created this excellent meal for us!
Le Colonial
937 N Rush St
Chicago, IL 60611
(312) 255-0088
http://www.yelp.com/biz/le-colonial-chicago