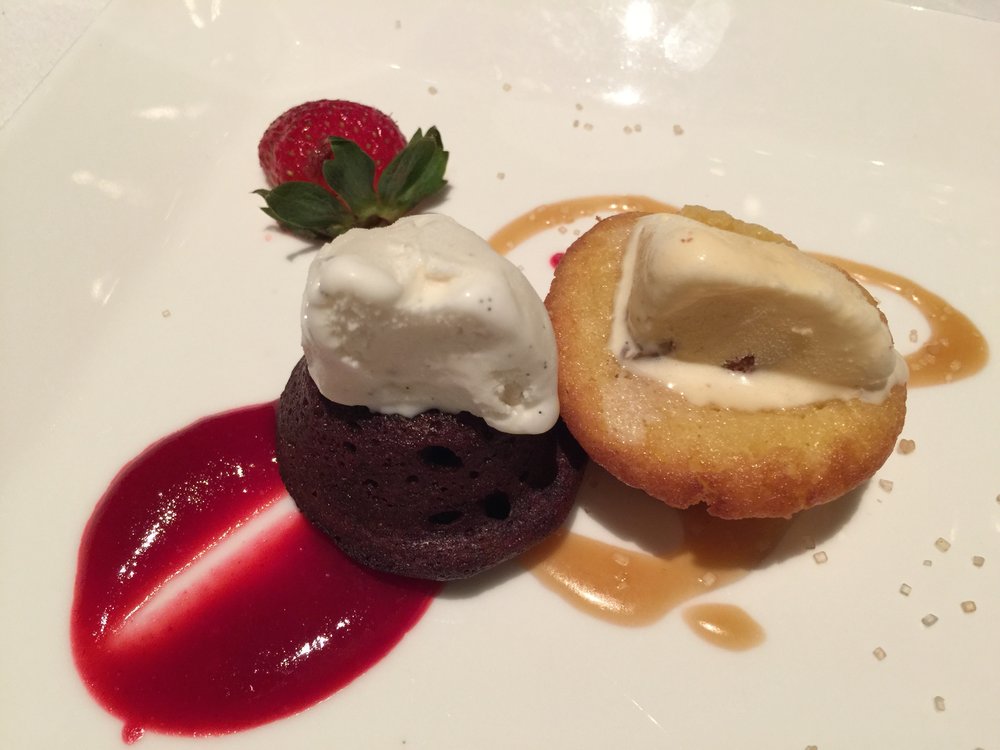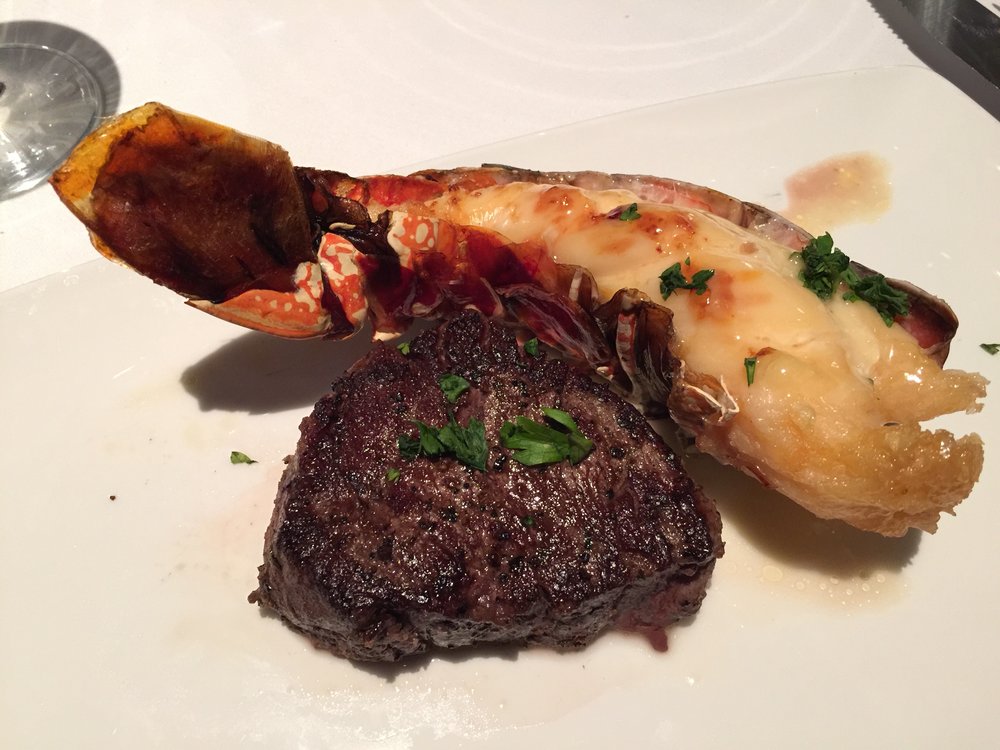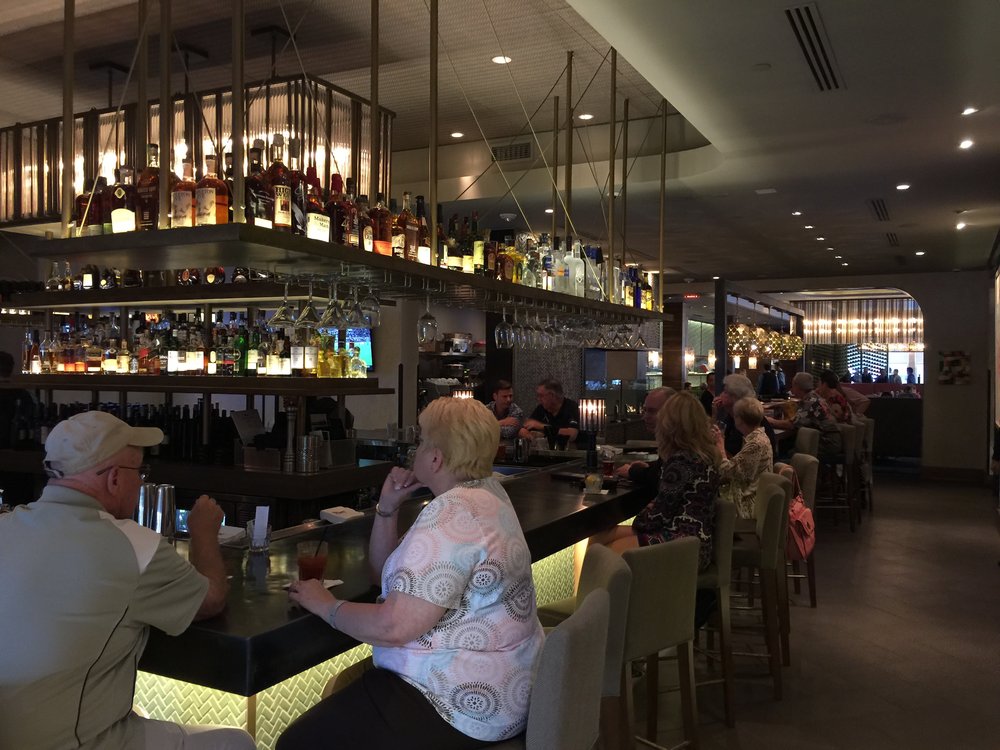 **** (4 stars)
I was here with a group for a special menu.
We began by sampling the escargot, crab cake and thick cut bacon au poivre. The crab cake was the best, with very little filler. Escargot was tender; it was hard to tell what the normal presentation would be like, as we had it on a crouton. The bacon was a fairly tough an fatty hunk of pork belly that didn't appeal to me at all.
Lobster and shrimp dumpling was very nicely sautéed, and the heirloom tomatoes served with burrito cheese were excellent.
The filet mignon we had was very tender, but it lacked the sort of char that would make an otherwise fairly bland cut interesting. At least they hadn't tried to cover it up with sauce to disguise its flavor. The accompanying lobster tail was fairly durable and didn't have much flavor, and my wife's was even tougher. So I don't think I'd order a surf and turf, and would be inclined to order a more flavorful steak such as a strip or porterhouse.
The brussels sprout side dish incorporated bacon, which tasted nice, but because the sprouts had been separated into individual leaves it was fairly dry compared to, say, the succulent ones at Eddie V's.
The lobster mac and cheese used fontina cheese which resulted in a somewhat pasty consistency without a lot of crust, but the lobster was good, however the dish was nowhere near as good as the lobster mac at Capital Grille.
The Wild mushrooms were quite good, with a nice variety of mushrooms, succulent and tasty.
Both the chocolate souffle cake and the buttercake were excellent, with my vote going to the buttercake.
A variety of good wines were paired with the meal, and the Del Frisco Cabernet Sauvignon, made by Robert Foley, was a particularly nice choice, a fairly light bodied cab with good fruit.
Service was superb, very attentive and professional.
We were in a private room, which was great, because the main restaurant, which was packed, was absolutely deafening, and there's no way we could have carried on a conversation there with our tablemates.
On the whole, I'd say it's a good conventioneer steakhouse, but I think locals can find better choices.
Del Frisco's Double Eagle Steakhouse
9150 International Dr
Orlando, FL 32819
http://www.yelp.com/biz/del-friscos-double-eagle-steakhouse-orlando