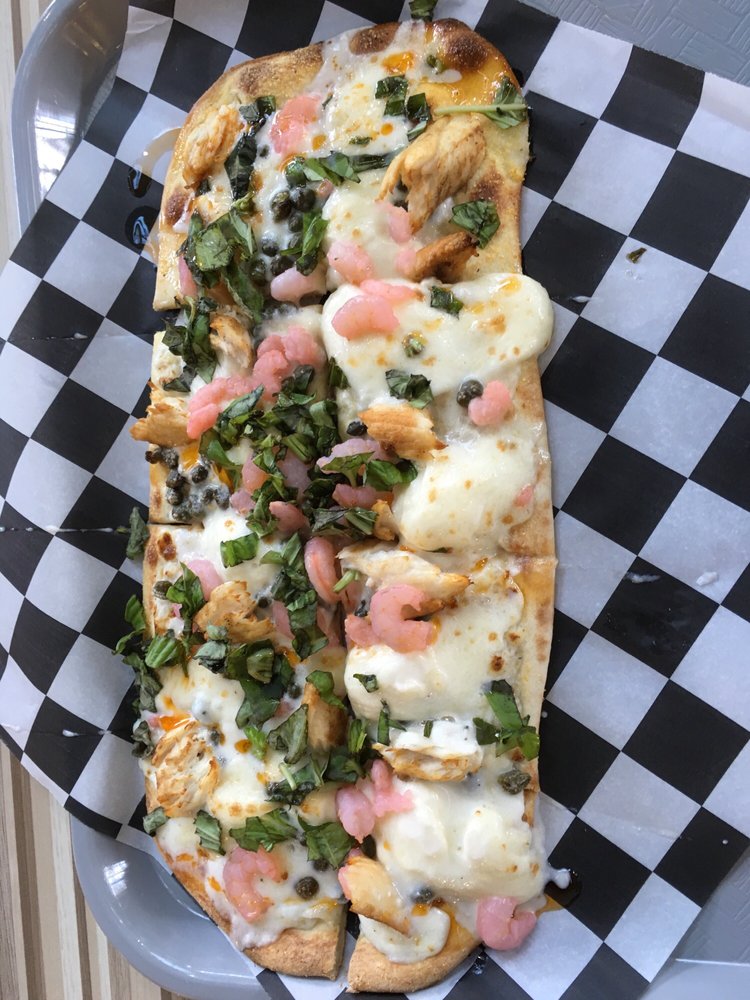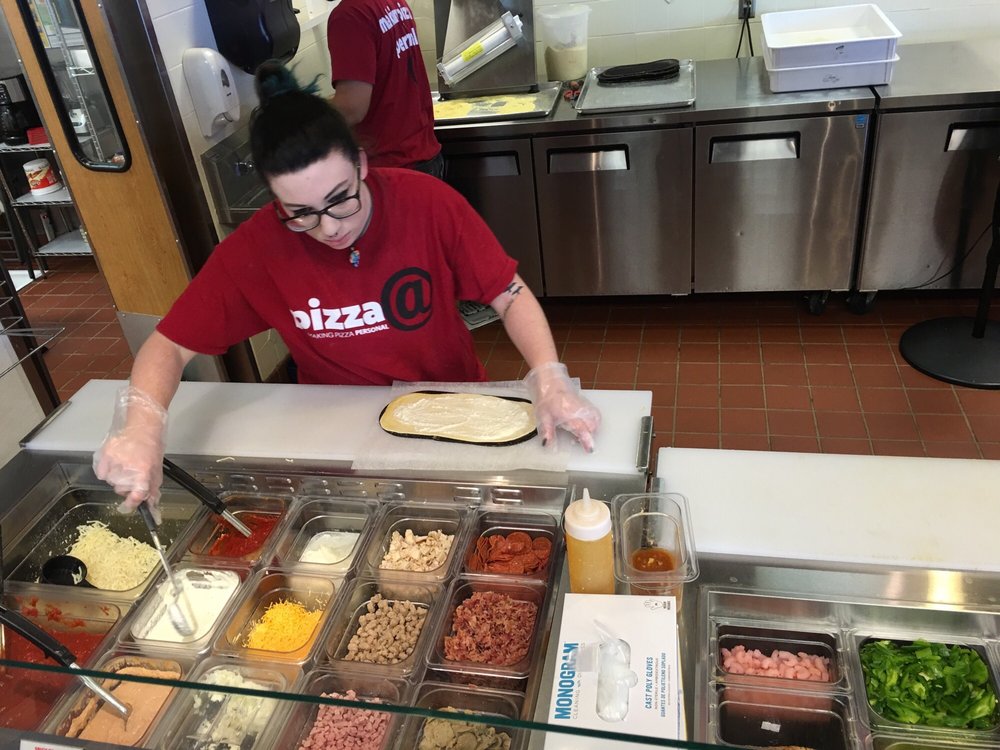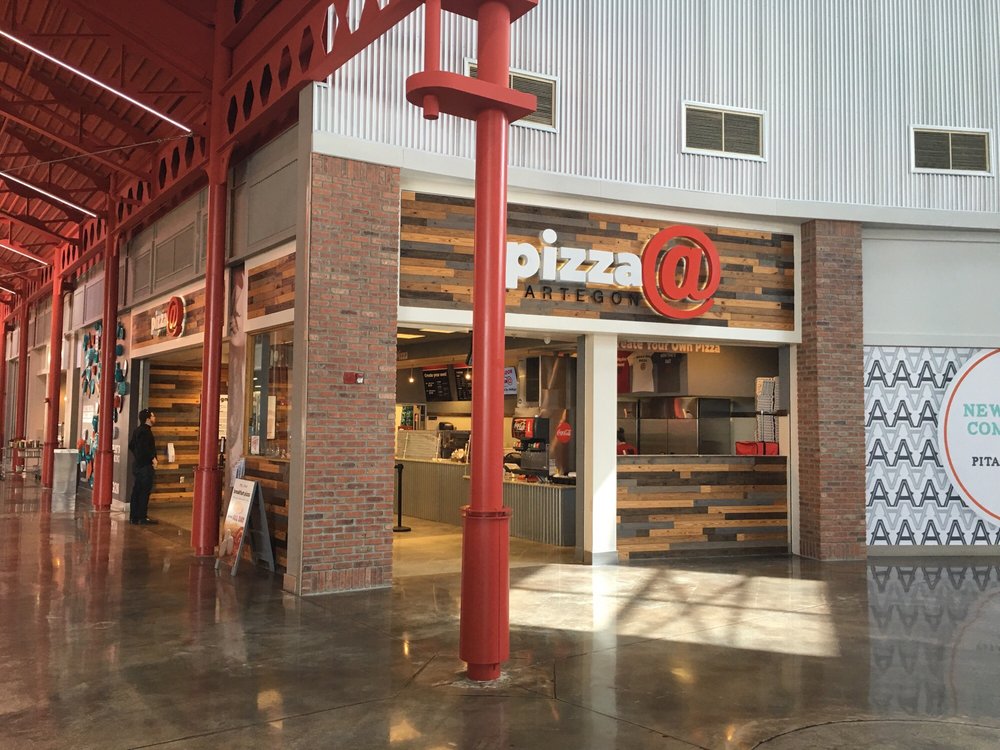 **** (4 stars)
I've been to this mall many times over the past fifteen years, and it has always been deserted. But I hadn't been there since it changed to Artagon, so I was surprised to find… that it's still deserted.
Be that as it may, this is an excellent pizza spot. You place your order at the counter and supervise as they assemble your pizza and run it though a conveyor oven, a process that only takes a few minutes.
The resulting pizza is on a thin, tasty crust. What's really nice is that for about $8 you can put up to six ingredients on. Usually extra ingredients are ridiculously expensive, so I love this build your own approach.
That said, I decided to go with one of their featured recipes, the"Goofy Foot." I'm not sure what a sauceless seafood pizza has to do with where you put your feet on a skateboard, but it was delicious. The combination of cheeses, mahi, shrimp, basil and chili oil really went together. My only complaint was that for some reason–probably the amount of moist ingredients–condensation immediately began to form under the crust, and I had to keep moving it around to keep it from dissolving. I'd like to experiment with ingredients and see if there's a way to get a truly crispy crust.
Everyone in our group absolutely loved their pizzas, and said they'd like to return. That shouldn't be a problem, as there will likely be no lines.
Pizza @ Artegon
5250 International Dr
Orlando, FL 32819
(407) 480-5008
http://www.yelp.com/biz/pizza-artegon-orlando