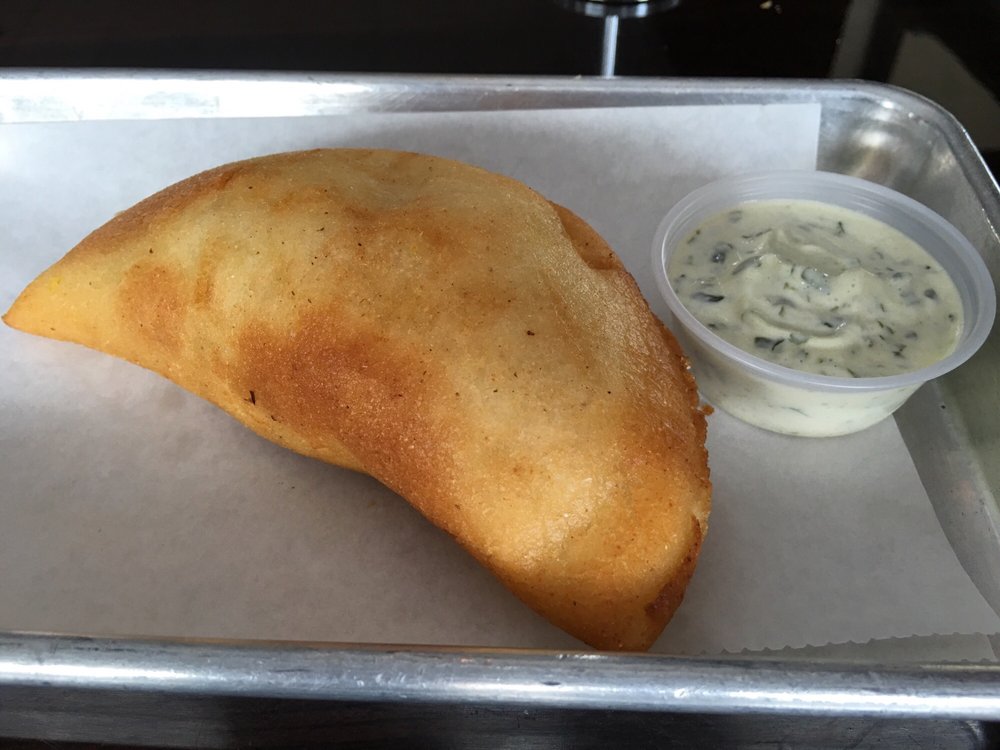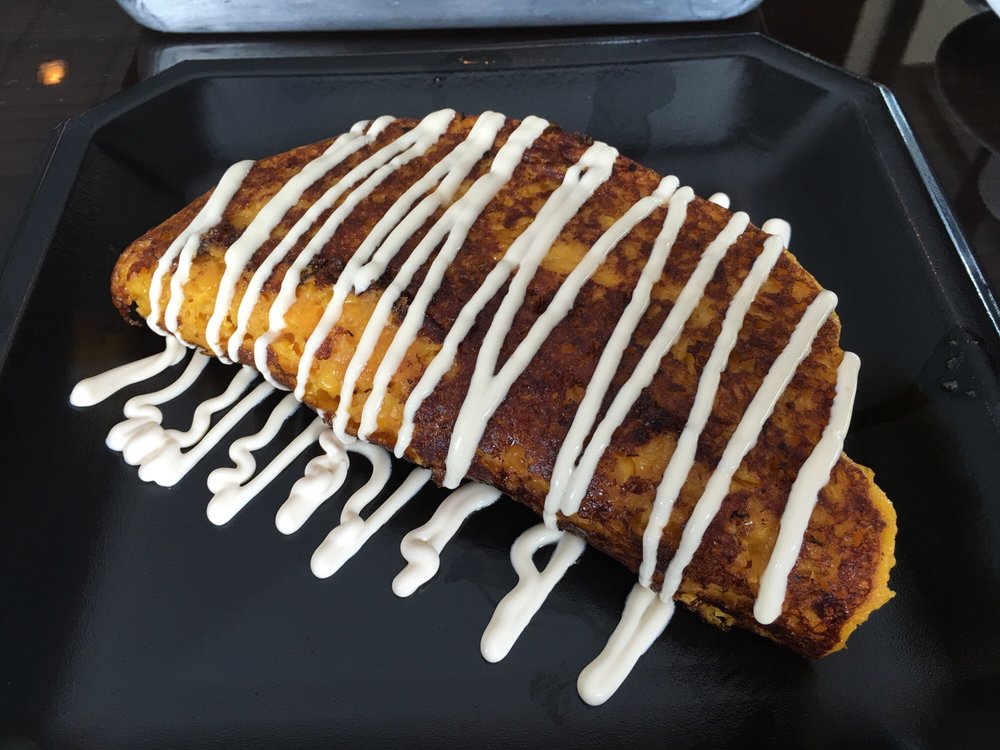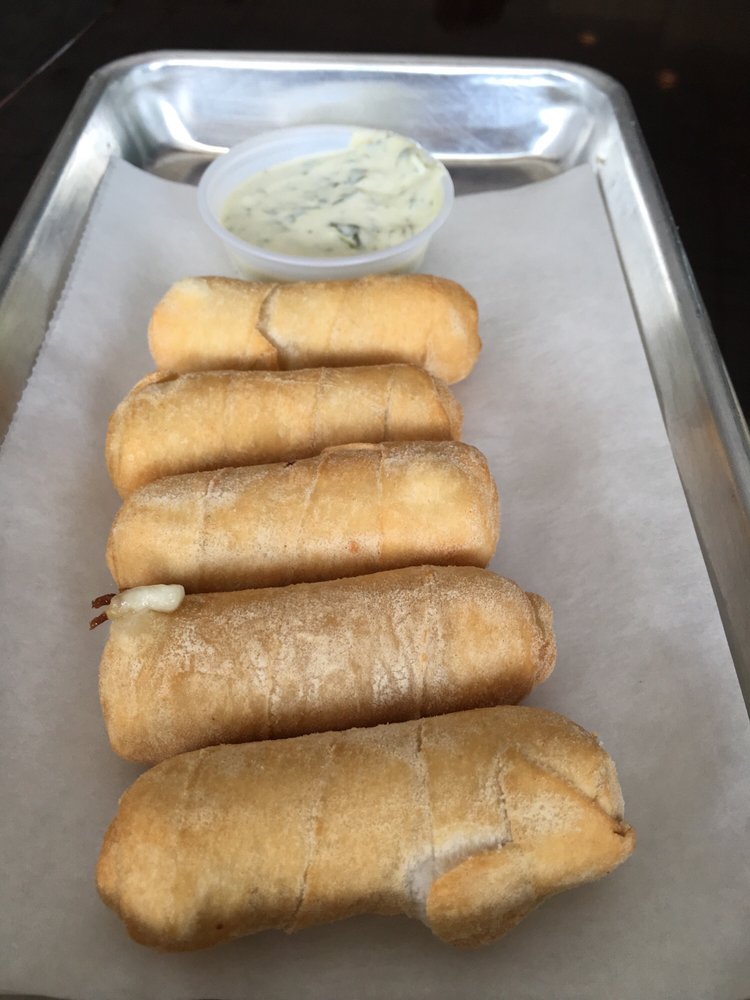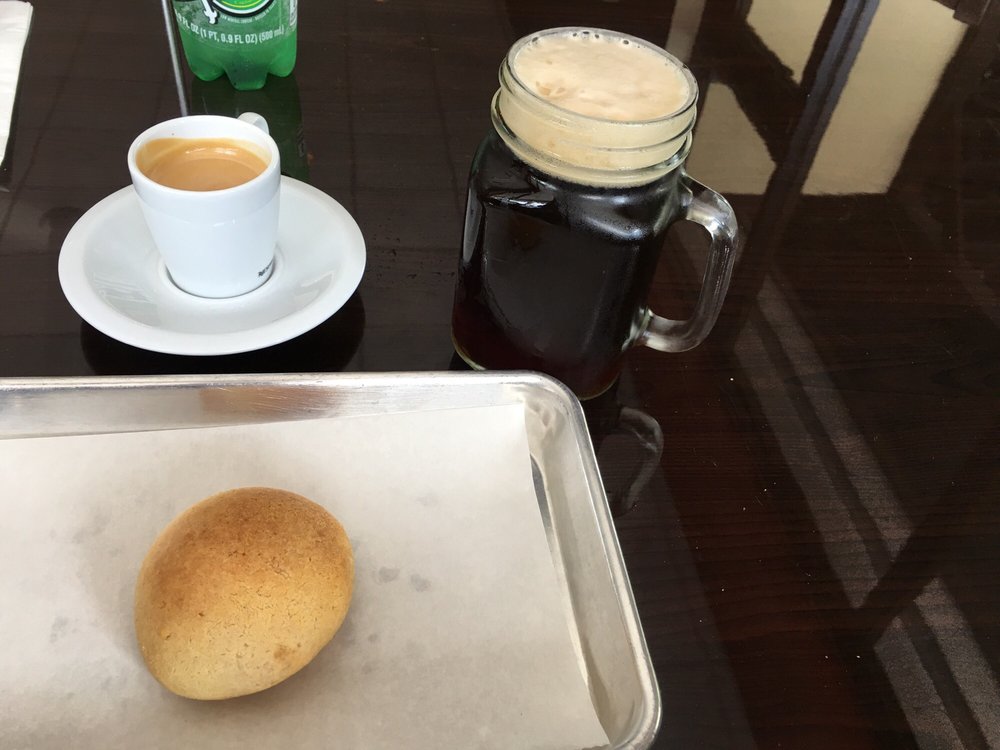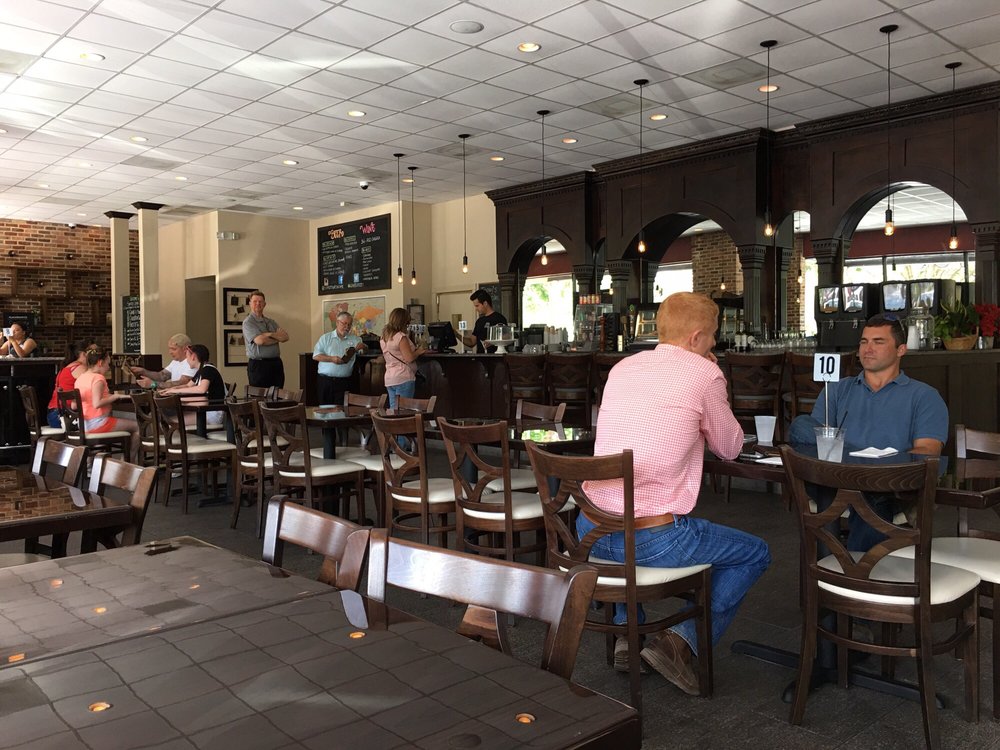 ***** (5 stars)
This is a terrific pan-Latin restaurant that is a whole lot better than it needs to be in the tourist corridor. In fact, it's probably the best Latin restaurant in town. (Just to clarify, it is NOT Latin fusion, which would combine the cuisines of different countries; instead, they offer different foods from many Latin countries.)
Although it's a quick serve concept where you order at the counter and food is delivered to the table, the service is exceptional. The staff is clearly enthusiastic about their food, and is welcoming and anxious to explain the menu, and to promote their favorite items.
My favorite items were the Pandebono, a round, cheesy, and slightly sweet Colombian bread, and the Cachapa, a Venezuelan sweet corn pancake filled with white cheese and (in my case) beef. Both were a complex combination of savory and sweet flavors, with both crisp and chewy textures. I've never had a better Chachapa.
I also enjoyed the Venezuelan empanada, although it didn't have a lot of filling. I was less enthusiastic about the Mini Cheese Tequeños, which were cheese filled pastry rolls without a lot of flavor.  
There are a number of interesting beers on tap, South American soft drinks, and excellent Cuban coffee.
If you're visiting and looking for something non-touristy and a bit different, this is a great choice. And if you're a local, it's worth the drive to Lake Buena Vista to get your Latin food fix.
Sofrito Latin Cafe
8607 Palm Pkwy
Orlando, FL 32836
(407) 778-4205
http://www.yelp.com/biz/sofrito-latin-cafe-orlando