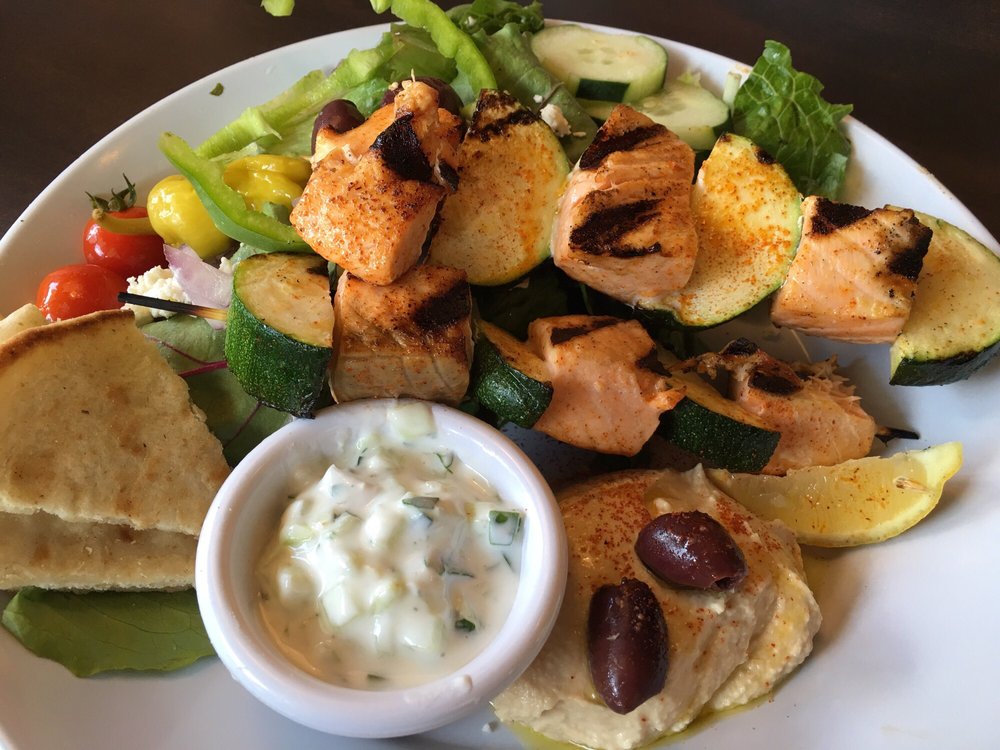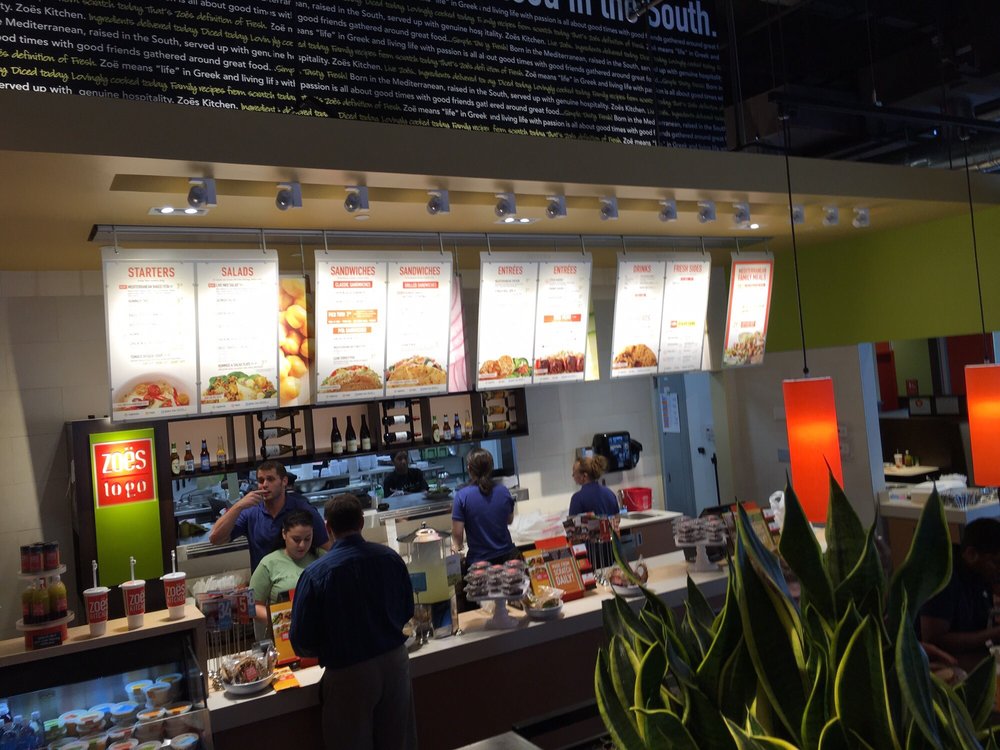 ***** (5 stars)
This might be my new favorite quick serve restaurant. It's amazing that this store has only been open a short time, because they really have their act together. Both the service and the food are exemplary.
I had the salmon kebabs, which were extremely high quality, and served with a large Greek salad, some hummus and a few pita wedges. Everything was freshly prepared and delicious.
Each member of our party tried something different, and we all enjoyed our food, but I think I made the best choice–although slightly more expensive, it was a lot of very high quality food for the money.
The interior decor is quite pleasant, and the staff is really engaged with their guests. My only negative comment is that parking is extremely difficult; it was a problem even before they built this new building, so I'm not sure what the plan was, but I suggest you arrive before lunch time.
Zoës Kitchen
7341 W Sand Lake Rd
Ste 1081
Orlando, FL 32819
(407) 730-5022
http://www.yelp.com/biz/zo%C3%ABs-kitchen-orlando-2