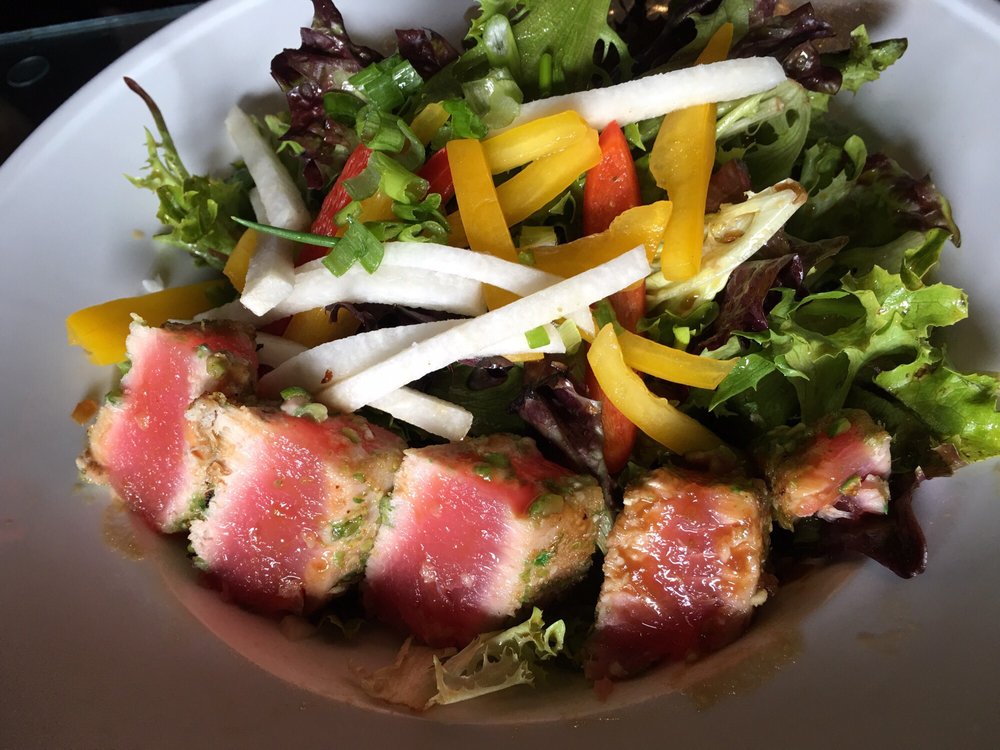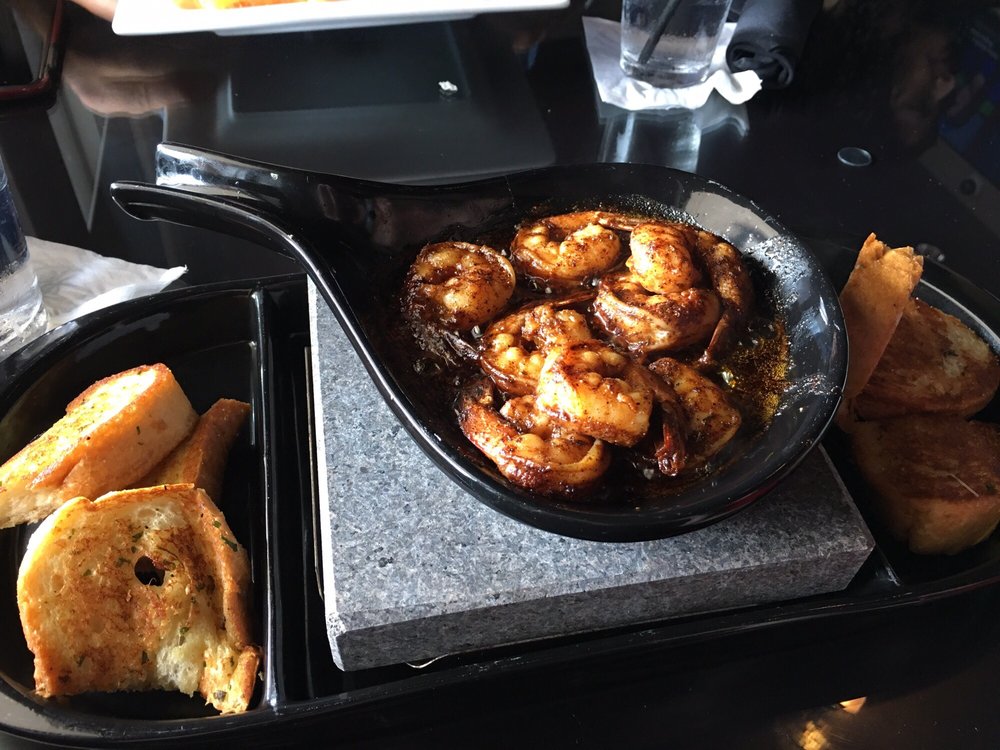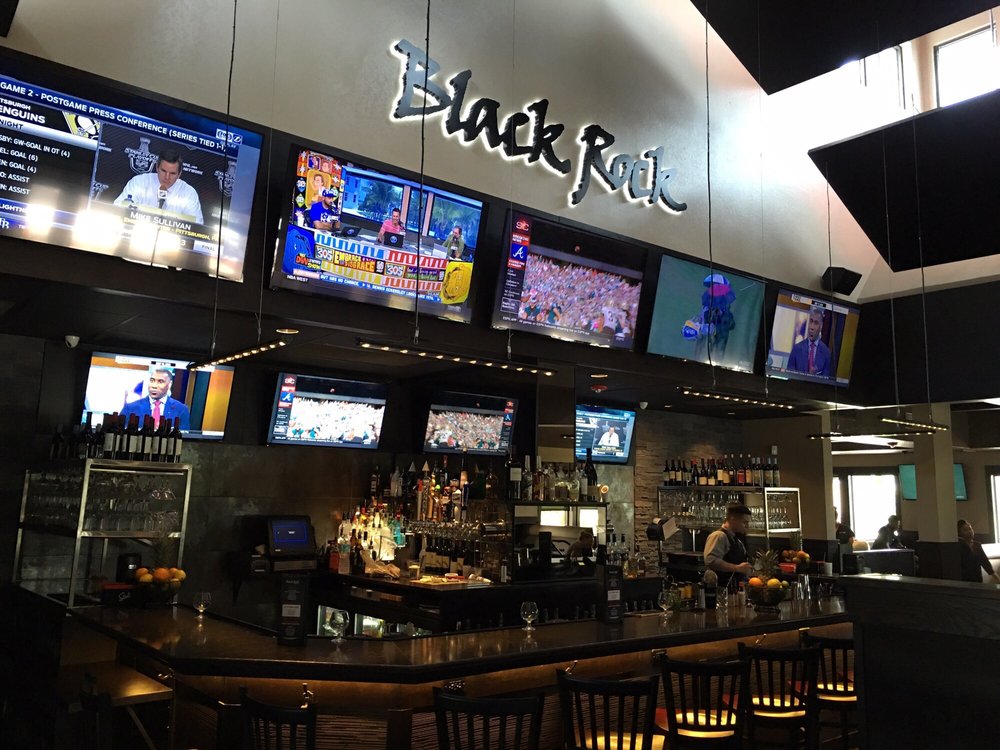 **** (4 stars)
This place is the latest incarnation of a space that has had a lot of turnover since it was what we called "Naughty Perkins" during Tiger Wood's escapades. This latest tenant looks to have a better chance of survival… if they make a few adjustments.
The concept here is hot rock cooking, where you prepare your own meat on a 750 degree rock. Although some reviewers have treated this as a revolutionary concept, there has, in fact, been a place in Orlando that's been doing a fantastic job of this for more than two decades. It's Colorado Fondue Company in Casselberry. And Black Rock Bar & Grill has a long way to go before they're as good as that place.
Nevertheless, they have an extensive menu, with some interesting salads and sandwiches in addition to the hot rock meals. That's a good thing, because one of the problems here is that there are no economical lunch offerings. That's because there is no lunch menu. With hot rock entrees at $24 and up, that's a non-starter.  But salads and burgers are $11 and up, which is also on the high side for lunch.
The other problem is training. Our server had a significant language barrier, and half of our party's order was wrong in one way or another. I'm sure it could all have been corrected, but it had already taken more than a half hour to get our meals, so it wasn't worth it. And at lunch time the restaurant was far from full, so there's some work to be done in the kitchen, too.
All that said, I really liked my Ahi tuna salad. The Ahi had a crunchy (but not spicy) coating of crushed wasabi peas, and the asian dressing was excellent.
"Black rock sauce," whatever that is, came on several sandwiches. Although quite salty, it was delicious, and seemed to be a variation on Hollandaise.
The fries, which are battered, are also delicious.
Until some changes are made (namely, a lunch menu) I probably wouldn't return for lunch. But it's worth investigating the hot rock cooking at dinner, as that can be quite a fun activity.
Black Rock Bar & Grill
8965 Conroy Windermere Rd
Orlando, FL 32819