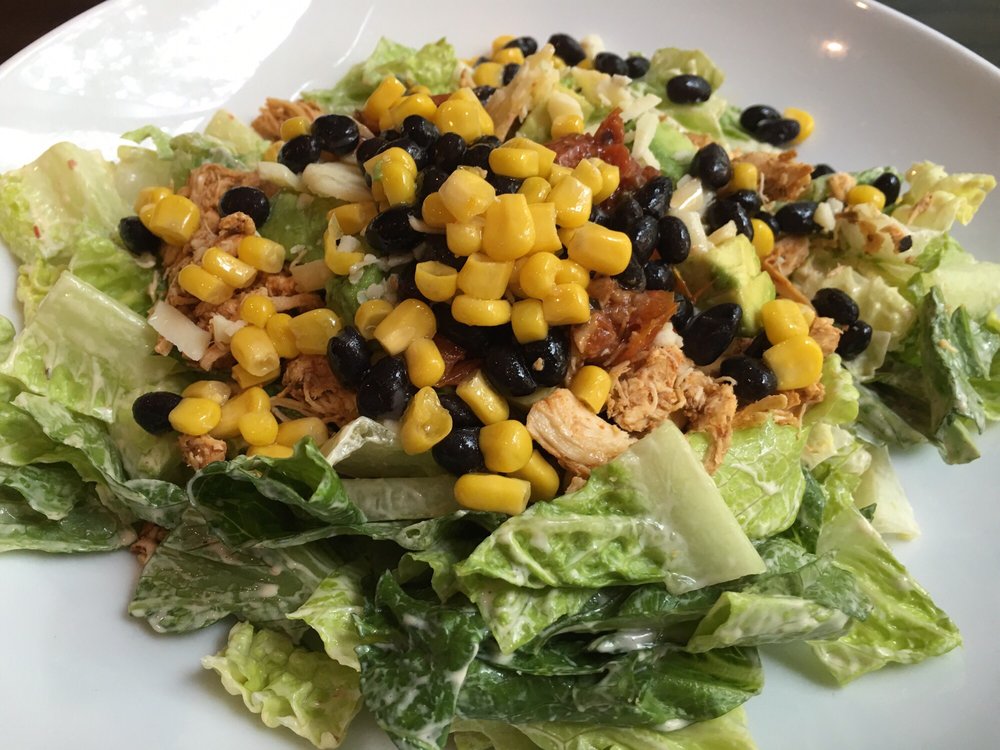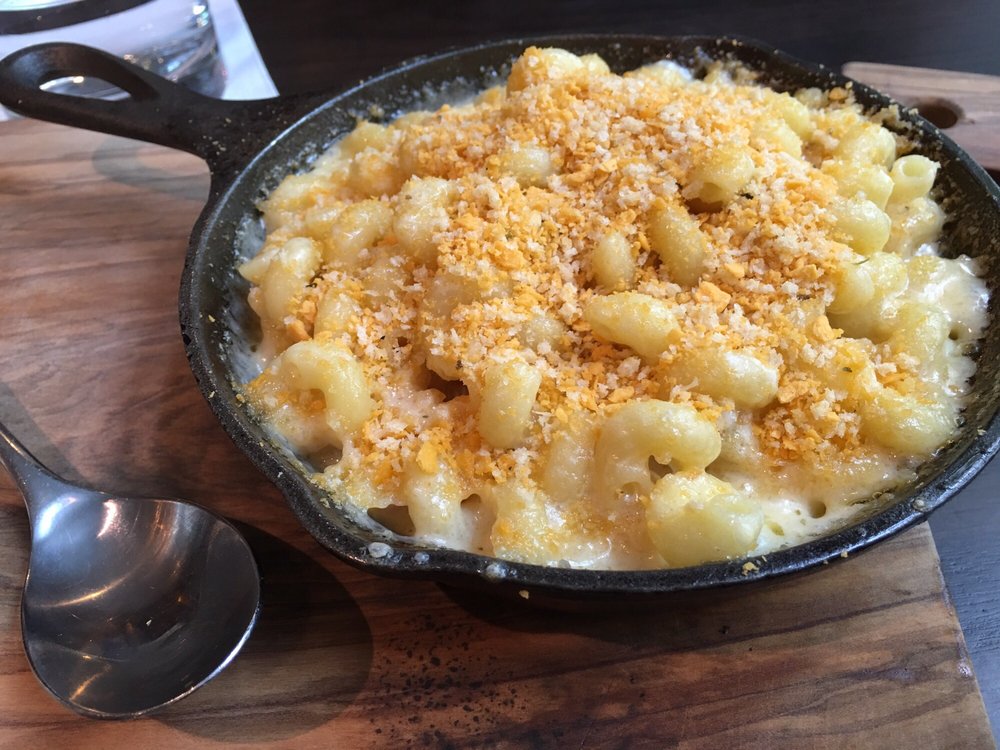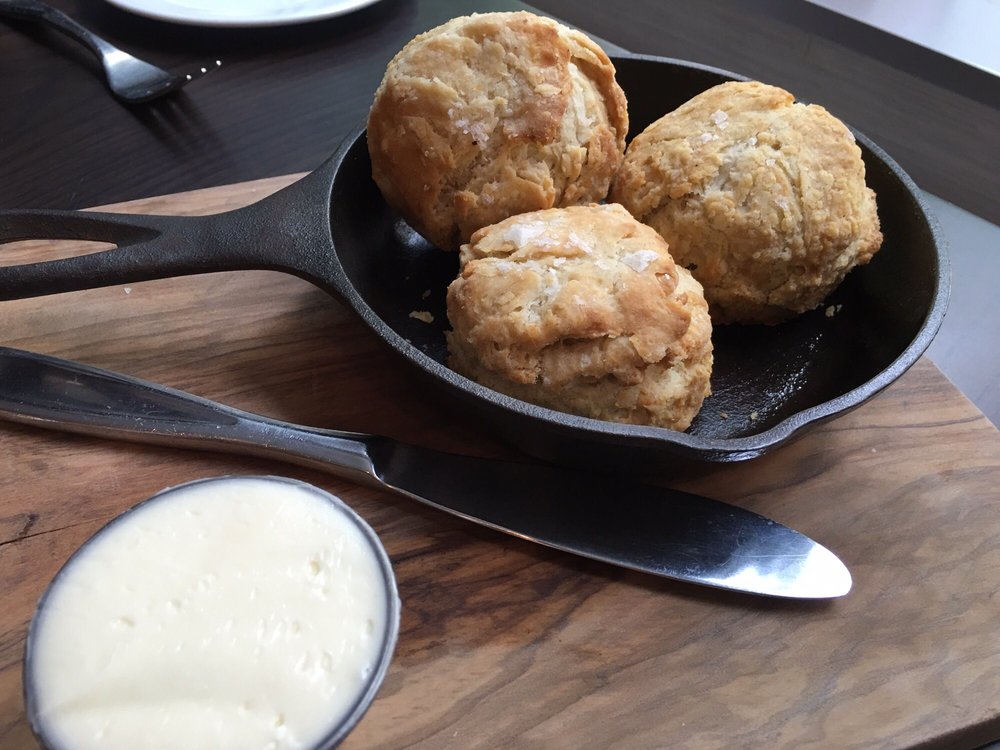 **** (4 stars)
This space that occupies one section of the ground floor of a hotel doesn't look much like a  gastropub, but the food definitely qualifies.
The standout item was the #16 Biscuits, probably the best biscuits I've ever had. They were crunchy on the outside, warm and flaky on the inside, with a slight herbal scent. The honey butter was a perfect accompaniment.
Smoked gouda mac and cheese was also very good, with slightly crisped edges due to the bubbling hot skillet it was served in.
The seven layer chicken salad was a nice combination of romaine, corn, black beans, shredded chicken and ranch dressing. Less interesting was the hamburger, which was fairly ordinary, and served with thick cut, skin on, somewhat limp fires.
Service was friendly. There is an adjoining bar making some interesting cocktails, including several complex variants of the Moscow Mule.
Copper Fox
155 East Ontario St
Chicago, IL 60611
(312) 255-8505
http://www.yelp.com/biz/copper-fox-chicago